When we arrived onboard the Norwegian Epic we were a tad peckish.  All that travelling had made Amanda from The Ana Mum Diary and myself a little on the hungry side.  The one thing you can always guarantee onboard a cruise ship is there will be somewhere to get some food.  I checked out the ships plan, and felt drawn to the Garden Cafe.  After a a few hours sat on a plane and cooped up on a bus, the Garden Cafe sounded like the perfect place for a weary traveller to refuel.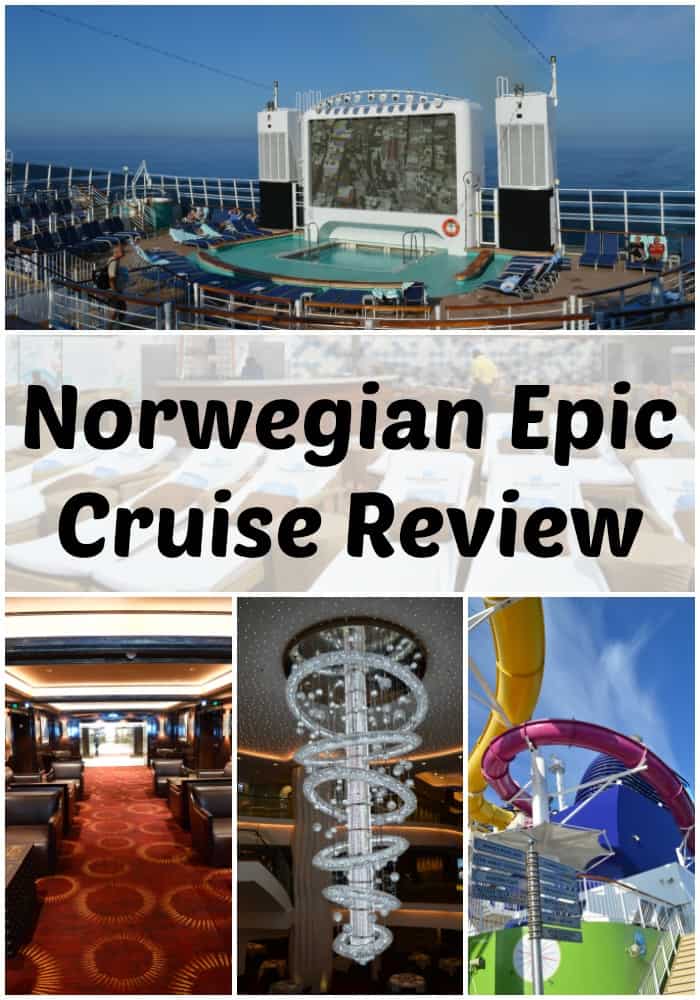 The cod with spinach, sautéed mixed vegetables and potatoes from the buffet hit the spot perfectly just before having to go to our musters drill.  It definitely set the tone for the rest of the cruise, when it came to the food.  I was looking forward to dinner already.
A quick ship tour and a glass or two of prosecco later and everything was set for a great cruise on the Norwegian Epic.  The sun was shining and the sky was the bluest blue.  It made for a much needed change from the weather back in the UK, and the journalists and bloggers on the press trip were all in good spirits.
First Night On The Norwegian Epic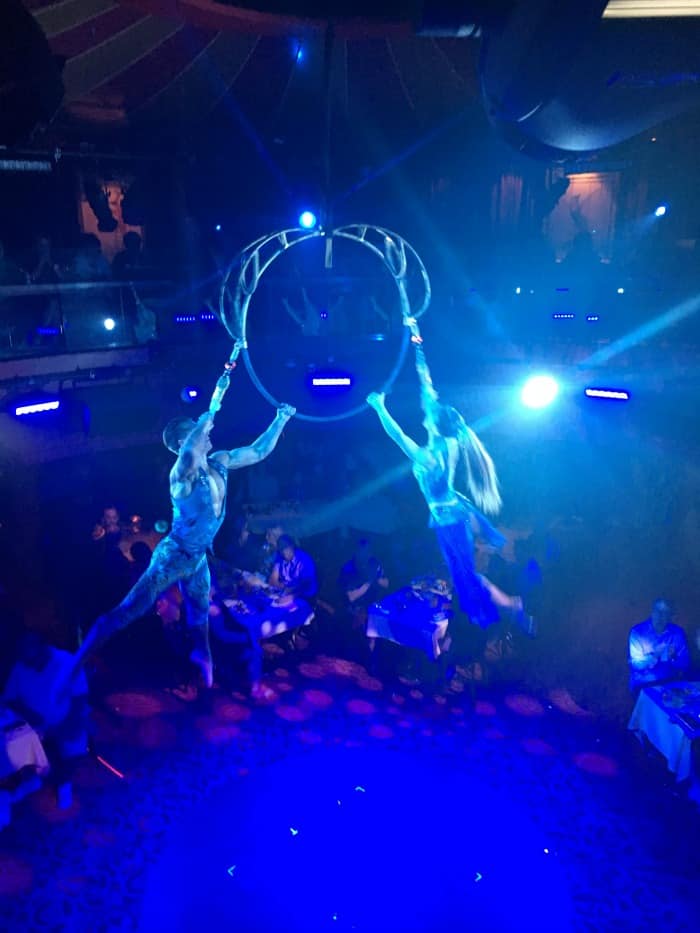 After a little cruise bonding and getting to know each other, it was time for a quick change before reconvening for the evening's entertainment in the Spiegel Tent.  Cirque Dreams was a magnificent show, full of great costumes, amazing tricks and plenty or acrobatics.  It was perfect for it's multicultural audience, as no words were needed.  In fact all you need for effective communication in this setting is a kazoo, and you are bound to get a lot of laughs.
Dinner was served to us during the show, and as you already know I was expecting great things.  Now, the food was lovely, but I was left feeling a little short changed in the portion department.  I don't think one piece of broccoli is considered a portion of vegetables by anybody's standards and serving prawns with gravy was a whole new concept to me.  That being said the steak was delicious and the prawns were perfectly cooked, I just wish there had been a little more of them.
Thank goodness for O'Sheehan's Bar and Grill.  This is where you will get tasty snacks 24/7, and you can even go bowling.  We made a snack stop after the show and tried some delicious nachos with crispy bacon, the perfect side for the cocktail of the day.  Then it was off to bed to prepare for a busy day at sea exploring the ship and to make it up for a 5.40am sunrise.
Catching The Sunrise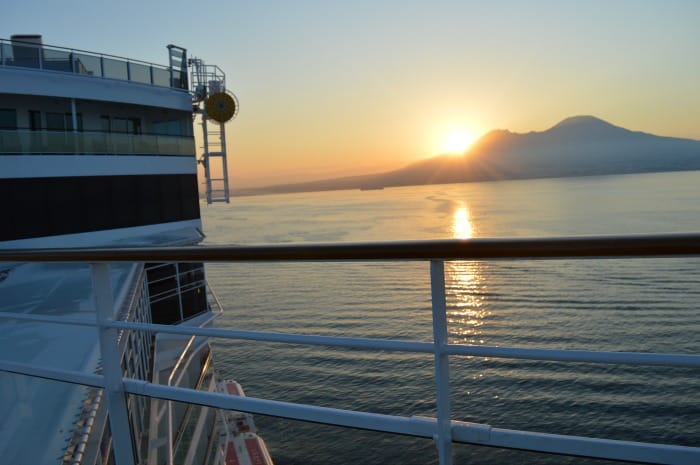 Did I get up?  I even surprised myself by making it out of bed and joining the other sunrise chasers to enjoy 'Here Comes The Sun' on the top deck.  It was quite a moment.  Any sensible blogger would have gone back to bed at this point, but I saw the perfect opportunity to explore the ship while it was quite.  I thought it would help me get my bearings, and also a lot of photos without capturing unsuspecting holiday makers in them.
The ship is modern and very spacious, so don't get overwhelmed by your first day onboard.  It always feels busy on an embarkation day, but things soon settle down.  I loved the amount of choice that we had for places to eat and drink.  Most of the places were quite small and intimate so you soon forgot that you were onboard a ship carrying over 4000 passengers.  Every bar and restaurant displayed it's own unique style and ambience so that you really do feel like you are eating or drinking somewhere different every night.  The Norwegian Epic definitely ticks the box when it comes to choice.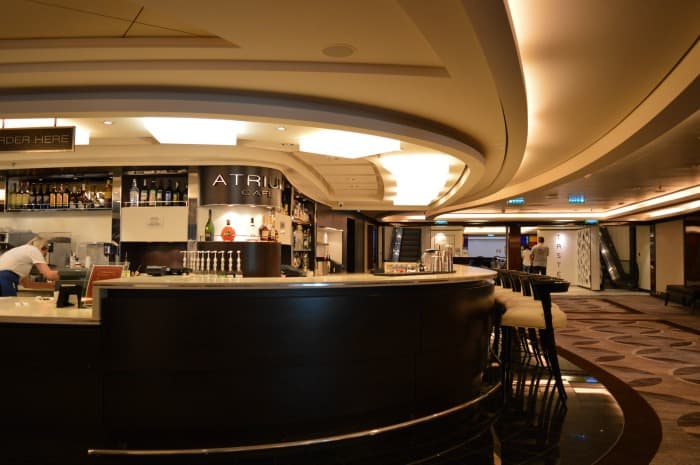 Feel Free With Norwegian Cruise Line
My favourite aspect of this cruise was just how relaxed it was.  In that respect, it felt like the perfect cruise holiday for me and my family.  I loved that you were able to wear what you felt comfortable in.  If you liked to dress up, you could push the boat out (pardon the awful pun) but if you wanted to dress down in jeans and a t-shirt you would feel equally at home.
It really did feel like you could cruise on your terms without all the pomp and ceremony that you find onboard some other ships.  Everything was set up to be flexible, from dining times, to dress codes to just hanging out by the pool.  If you have never been on a cruise before and are not sure whether you would enjoy a formal setting, I definitely think travelling with Norwegian Cruise Line is a good option.  I think you will be a cruise convert after your holiday experience.
After an early start, I endured a really hard morning in the over 18's bar soaking up the sun and drinking strawberry daiquiris.  When it all got to much it was time to head to Shanghais for lunch.  The portions in this restaurant were a little more what I would expect from a cruise ship, but there was still one thing that was distinctly lacking.  There seemed to be a shortage of drinks waiters, not just in Shanghais, but everywhere on the ship.  When you're on holiday, I think it's nice to feel a little bit waited on and I think that this is an area that Norwegian Cruise Line could make the cruise experience even better.
We were super excited to see the dance show that evening, Burn The Floor.  I love dancing and I think it's another form of entertainment that translates well when you have people from all over the world joining you for a holiday.  The dancers were phenomenal and I loved their energy throughout the whole show.  Sadly, there were aspects of the show that did leave me feeling a little bit flat.  I would have liked to have seen a few more sequins in the costumes and a bit more sparkle from the set to show off the incredible dancing.  School uniforms and bare chests are a little bit dated for my liking when we are so used to the glitz and glamour of shows like Strictly Come Dancing and Dancing With The Stars.
Day In Naples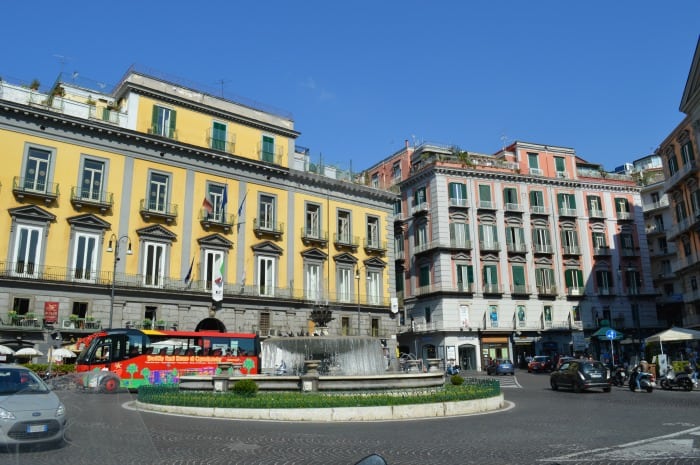 After a day at sea, it's always nice to make contact with dry land again.  We were going to be joining the walking tour of Naples, and we were all looking forward to it.  There was a slight curiosity in the air about what to expect from the secret tunnels, but it did soon become very clear.  I'm a big fan of taking the organised shore excursions.  For me they are convenient and simple.  You get picked up from the ship, taken to your destination and returned safely to the ship before it set sails again.  There is no pressure or obligation to take a shore excursion, and you are more than welcome to do your own thing or set up and independent excursions.
Naples gets a bit of a bad wrap as a tourist destination, but we thoroughly enjoyed our tour.    Our guide treated us to the best sights in Naples with an imaginative insight into the city's culture and history.  The secret tunnels were amazing, and the perfect place to visit to get out of the sun.  The Galleria Borbonica are full of history and I will guarantee you will come away feeling educated and grateful for your freedom after your experience in these historic tunnels.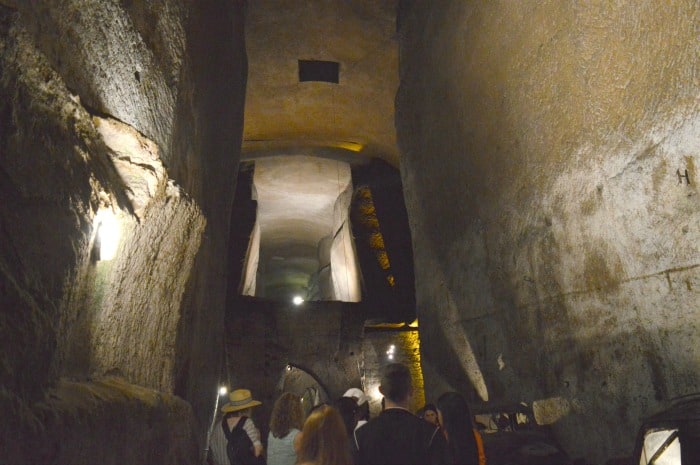 To finish off our tour of the city, we enjoyed some authentic Italian Pizza.  Fresh dough, perfect tomato sauce and beautiful mozzarella.  What wasn't to love.  Happy days.
After a busy morning exploring Naples and eating pizza what does a girl need most?  Well, a visit to the spa of course.  The Norwegian Epic has it's very own spa, and it's just the perfect little slice of heaven.  With jacuzzis, steam rooms and saunas it's the perfect place to relax before getting ready for the night ahead.  I was quite happy enjoying the heated relaxation bed, and if it hadn't been for our allocated time slot in the Ice Bar, I could have stayed there all evening.
Ice Bar at Sea
I couldn't miss the Ice Bar though.  This was going to be a highlight as nobody had been in one before.  Wrapped in our winter coats and gloves we were ready for artic conditions and an icy cocktail or two.  Despite a distinct lack of music and a slightly frosty bar man, we managed to make our own entertainment.  The cocktails were super cool served in ice glasses, and were very palatable.  As a fun thing to do as a group, I think the Ice Bar ticks the box very well, I just wish the barman had of been in better spirits.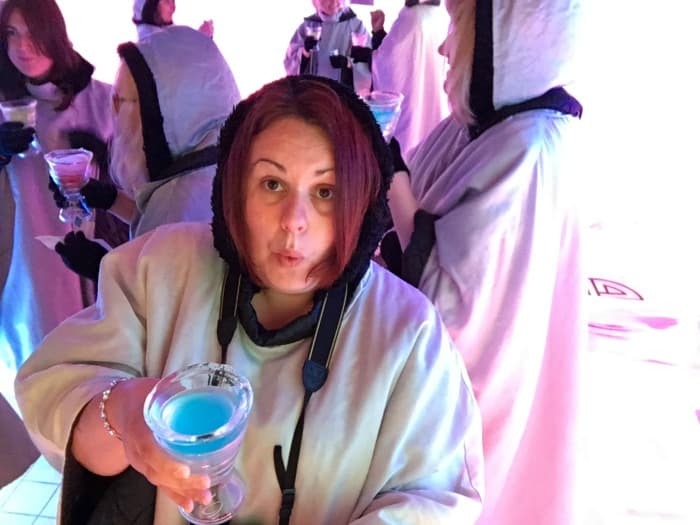 By the last day, tiredness was definitely catching up with me, and I missed the final sunrise.  I was a little disappointed but I could not knock the experience I had had on the Norwegian Epic.  I would definitely consider taking a holiday with them again and would love to show my family around this ship.  I genuinely think they would love it.
What Could NCL Do Better
The only areas where I think that Norwegian Cruise Line could have made my experience onboard the Norwegian Epic even better was to have a few more drinks waiters looking after the bars and restaurants and just add a bit more sparkle to the dance show to do it justice.  Apart from these minor details I think Norwegian Cruise Line have the perfect cruise holiday for families sewn up.  Check out for tips blog and stateroom video tour for more information about staying on the Norwegian Epic.
If you are planning a cruise, check out my packing list packed full of tips & tricks.  
Norwegian Epic Highlights Video Tour
I was a guest of the Norwegian Epic for the purposes of writing this article, but all thoughts and opinions are my own.