When I start talking to people about how good a cruise holiday is, one of the first questions I get asked is 'what is cruise food like?'. It's understandable really as food is a pretty major part of a holiday, well it is in our book.  If, like me, you like a week or two off from the cooking and deciding what to have for your family meals, trust me when I say you will not be disappointed with cruise food.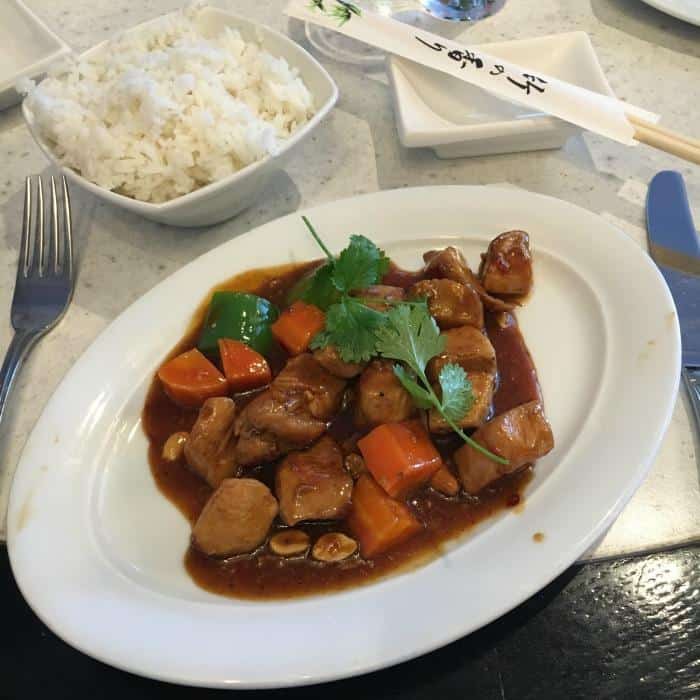 Producing good quality food is probably one of the biggest goals of any cruise ship, and it's usually the largest operation too.  When I sailed on board the Norwegian Epic, we took a guided tour of the ships kitchens, and they are a huge operation.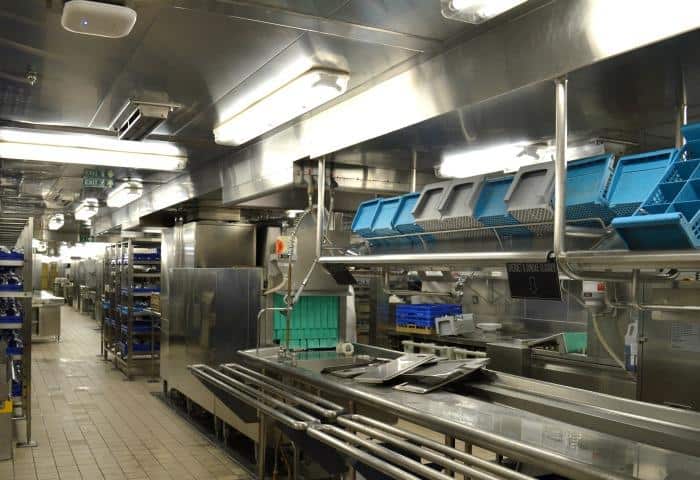 Norwegian Cruise Line know that there cruise guests expect a variety of good quality food and eating options and they certainly deliver across their many different restaurants and dining options.  You really can have any meal you wish, in any style you wish from buffet, to bar food to speciality restaurant.  It's really your choice each and everyday.
The first thing to say about cruise food is it really doesn't matter if you try something and you decide you don't like it.  This is great if you are on holiday with children, as they often pick a meal and then decide it's not for them after all.  If you are on a cruise, they can simply ask for something else or go and pick something different from the buffet or grill.  It's like all inclusive, but usually far superior in quality.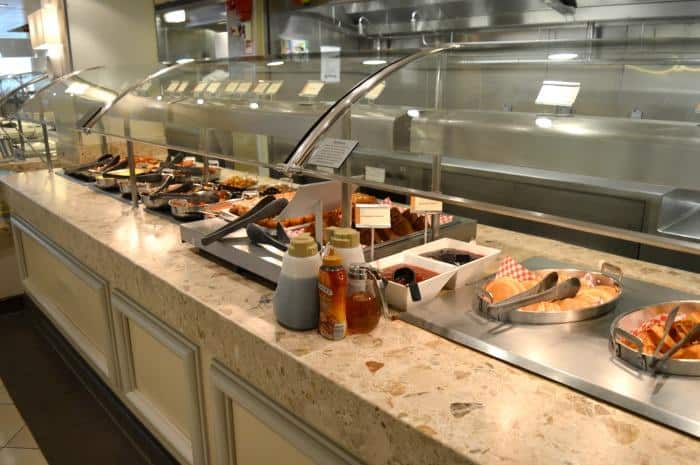 I do enjoy the cruise buffet or grill, as you can pick exactly what you fancy.  The selection always includes hot and cold options and usually a huge selection of fresh fruits and salads.  If you fancy a few courses for your breakfast or lunch, this really isn't a problem either as there is plenty of food coming out of the kitchen for any meal service.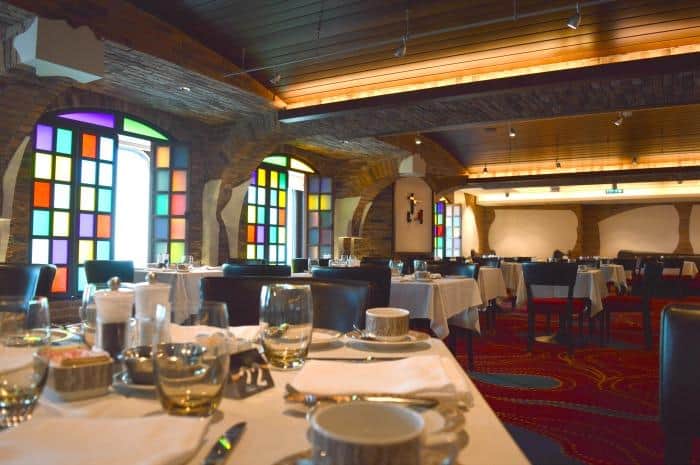 If you like to dine a little more formally, then there are usually restaurant type settings where you are able to arrive and get a seat without booking.  On the Norwegian Epic you could order a breakfast in the Taste Restaurant, which is where I enjoyed the spinach pancakes with smoked salmon that I shared over on Instagram recently. There was lots more on offer too, from cereals, english breakfasts and much more besides.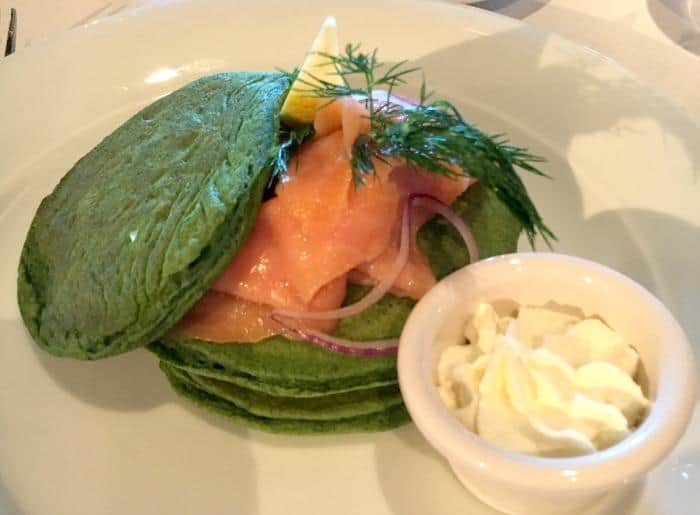 O'Sheehan's Neighbourhood Bar & Grill is the perfect place to stop if you are feeling a little peckish too.  Food is served here 24 hours a day, so no one is ever going to go hungry.  Their nachos with crispy bacon goes down really well with the cocktail of the day, and I can also give the burgers a big thumbs up too!  A great place to stop for a midnight snack and a little people watching.
In the Spiegel Tent you can enjoy the Cirque Dreams show and dinner is served during the entertainment.  This is a great way to spend a night on board the ship, promising thrills and spills and some delightful cuisine on the side.  The menu is set, but changes can be made to meet your dietary requirements.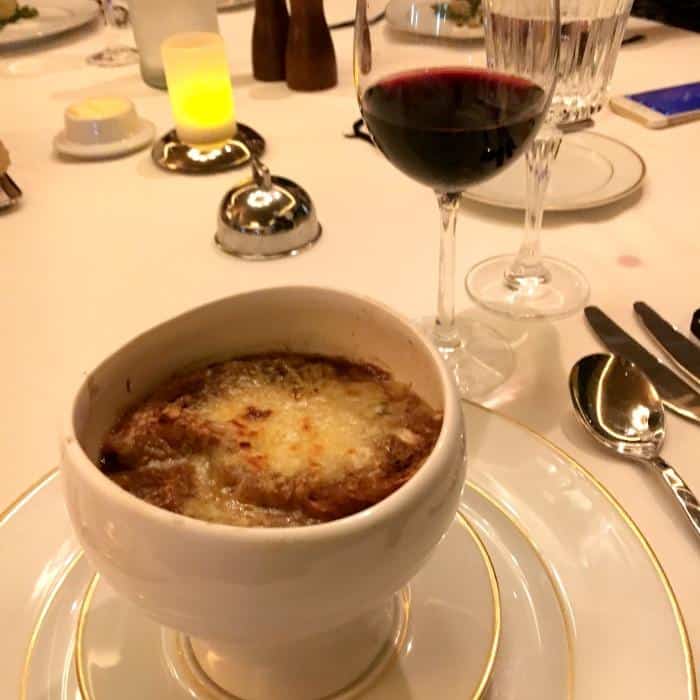 If you want that restaurant feel for a special evening, then you will not be disappointed by visiting one of the ships speciality restaurants.  We visited the Le Bistro french restaurant during our trip, and enjoyed quite a gastronomic feast, beginning with a traditional French onion soup, and ending on a desert that can only be described as a very posh Ferraro Roche.  It was pretty amazing, by all accounts.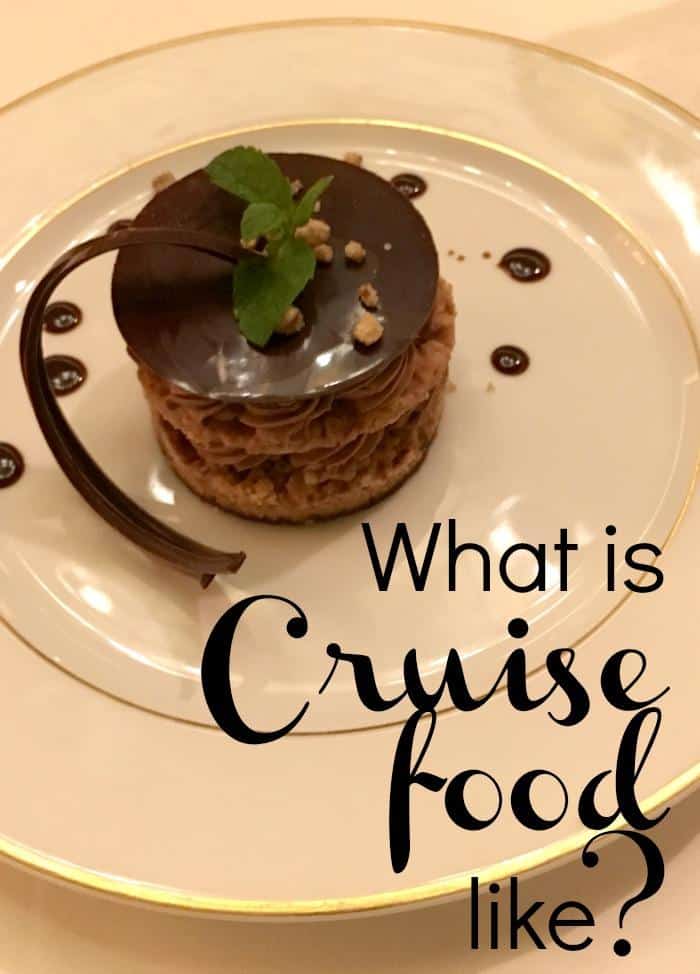 Cruise food has always lived up to my high expectations when it comes to taste and quality.  The other thing it does in abundance in quantity.  Be prepared to gain a few pounds if you take a cruise holiday, as there is just so much to tempt you.  You can eat and snack all day if you wish, and even enjoy a spot of afternoon tea by the pool if that takes your fancy.
Have you been on a cruise?  What did you think to the cruise food?  I'd love to hear about your experiences and recommendations.
If you are planning a cruise, check out my packing list packed full of tips & tricks.  
Pin for Later