If you are bored of the same old holidays – perhaps lounging on the beach no longer holds quite the appeal it once did  – and are looking to try something a little different, then look no further.
There really are lots of different holidays out there that might tick all the boxes for you.
Whilst there is no denying that the majority of us like a little bit of sun whilst we relax on holiday, an early summer break in the UK can provide you with just that and so much more.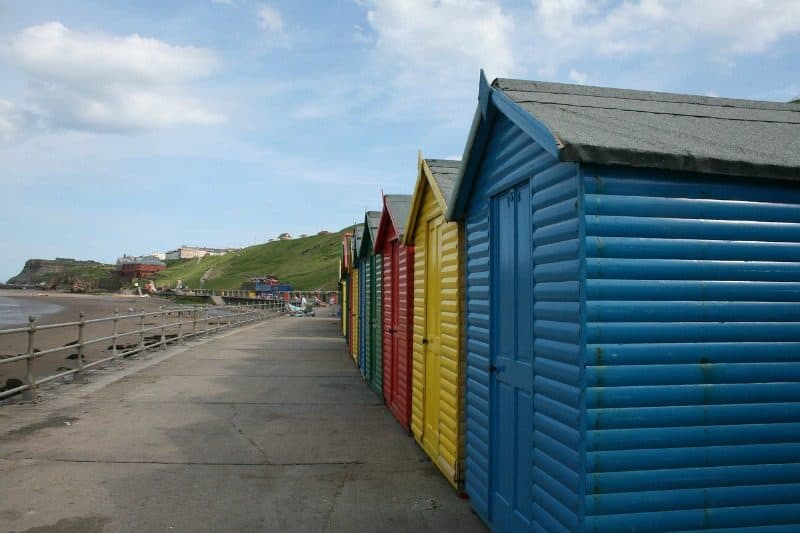 Whilst the UK might not be top of your list of holiday destinations for an early summer break, there are a number of really good reasons that it should be – especially if you are looking for something a little different.
Hiking
From the Highlands of Scotland to the rugged coastal paths of the south coast, from the Lakeland fells to the mountains of Wales, the UK is fortunate enough to be home to some of the most stunning scenery.
With it comes the most breath-taking hiking experiences imaginable.  For anyone looking for a little variety, perfect views and stunning locations, then a hiking holiday is an ideal choice. Of course, the weather in the UK can be somewhat unpredictable, so you might be thinking that hiking in the UK seems like a foolish idea.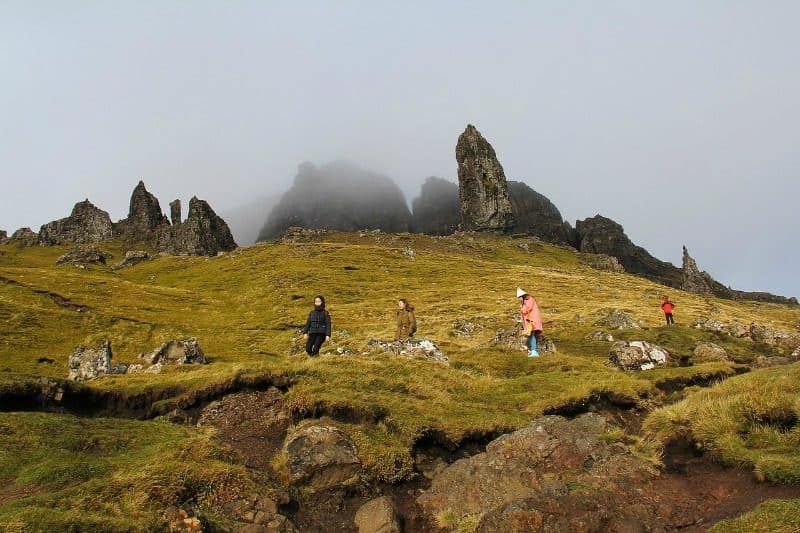 However, if you plan carefully before you pack, see what the weathers like when you go, and pack accordingly you will be just fine. In fact, you might be glad of a little cooler weather as hiking in the heat can be really tiring.
Glamping
If you fancy an outdoorsy style break, but really you don't want to stray too far from the concept of luxury then go on a glamping holiday. It could just be the answer to your prayers.
Proper beds with comfy mattresses, warm soft linens, even a proper kitchen and in many cases running water. Glamping means being in the great outdoors whilst still getting so many of those luxury touches that you really want from your holiday, and the best bit is undoubtedly the views and the tranquillity.
Imagine waking up in your comfy bed and being able to see the beautiful summer sky through the skylight of a yurt, or the beautiful view of the early morning through the windows of your dome, this really is the best of both worlds.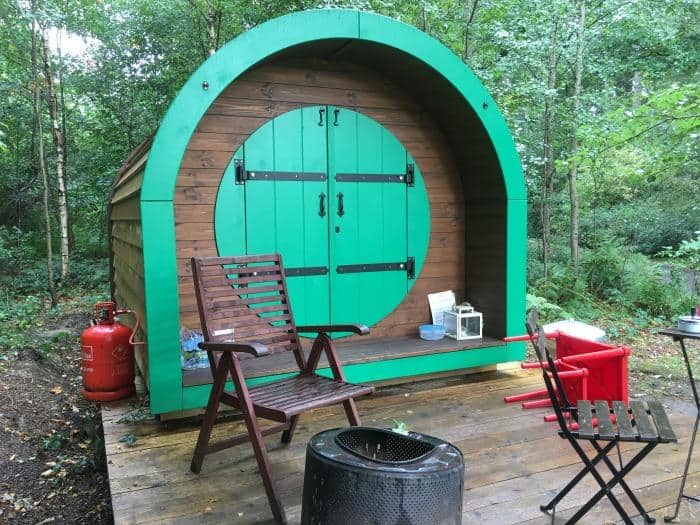 Still not convinced? Glamping isn't just in tents, many of the options available also have some form of heating which means that even on those cooler UK summers evenings you will still be comfortable and cosy. Whether you fancy staying under the stars in a yurt, a shepherd's hut or a pod there are plenty of different alternatives.
With glamping becoming more and more popular as a holidaying choice it is certainly worth checking out what is available.
Camping
If you fancy a more active holiday, then why not give camping a go? Camping equipment has come a long way in recent years and you might find yourself pleasantly surprised.
There are also more campsites springing up all over the UK all the time and the facilities are much better than they once were. Whether you decide that spending your nights under canvas is for you or you prefer the slightly more substantial roof of a caravan over your head as you snooze, camping offers you some fantastic versatility, especially as the weather improves.
If you can't decide on just one location for your early summer break then why not plan a tour which takes in a number of different locations. Camping, especially when you have a caravan, offers you great versatility to simply pack up and move from one location to the next giving you a really varied holiday that will keep you on your toes.
Digital Detoxing
Sometimes we can forget what is truly important in life, but It is vital to remember that there is a life that doesn't revolve around those gadgets that we are all too guilty of being unable to put down. If you have children, then it is especially important to show them what an amazing experience awaits them in the world away from their digital devices.
For many people planning a digital detoxing holiday can be a revelation. A chance to discover new things, explore new places and perhaps most importantly get to know one another; you might have more in common than you think.
The problem is it can be all to easy to promise you are going to have a holiday where you don't use your digital devices only to find them suddenly working their way back into your day.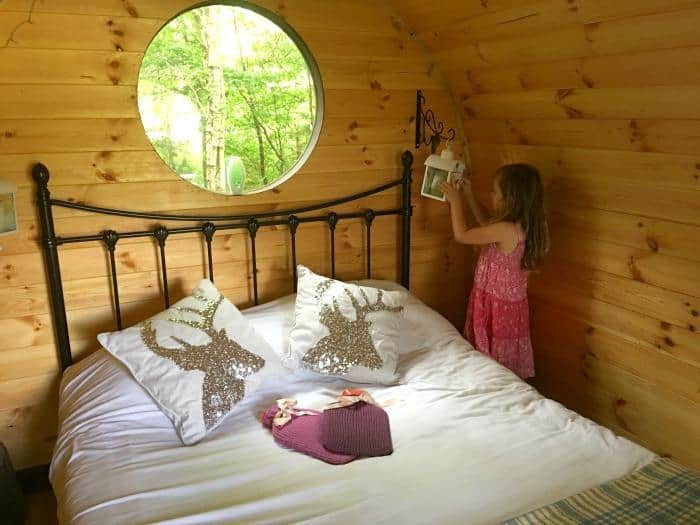 Leaving them at home is a great way to remove temptation from in front of you but you will probably still need to take a mobile phone with you in case of emergencies.
Choosing a glamping holiday or a camping holiday is a great way of doing a digital detox, there will be so much going on around you, so much nature to see and interact with, and of course little opportunity to interact with digital technology due to a distinct lack of electricity for charging your tablets and mobiles.
Get Away from It All!
If you fancy doing something truly different this year, then the UK has so much to offer, whether you prefer an active style holiday or are looking for a compromise between luxury and the great outdoors, there is an early summer break to suit everyone.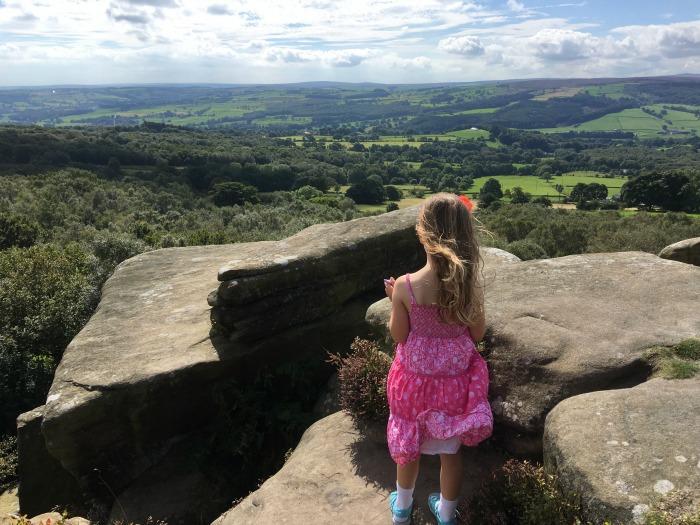 Planning is key, be prepared for the great British weather and make sure that you pack clothes for all seasons, you may not need them but as we all know the weather can be temperamental so being prepared is always a good plan.
A holiday where you really do get away from it all can be a complete revelation, giving you back time with your family where you do things together and most importantly make some truly amazing memories that will last long after you've returned home.