OK, so there has been lots of talk recently of giving something up for Lent.  If you have, what did you give up?  Was it chocolate, maybe bread or was it your favourite tipple?
How are you fairing with your 40 day challenge?  I hope it's going well and you've stayed on that wagon.  
As a Mummy to a 3 year old and 9 month old, I've spent the best part of the last 4 years without a glass of wine.  I love a glass of white, and I'm particularly partial to a glass of Riesling every now and then.  I enjoy it, so when faced with a long period of abstinence I like to have an alternative.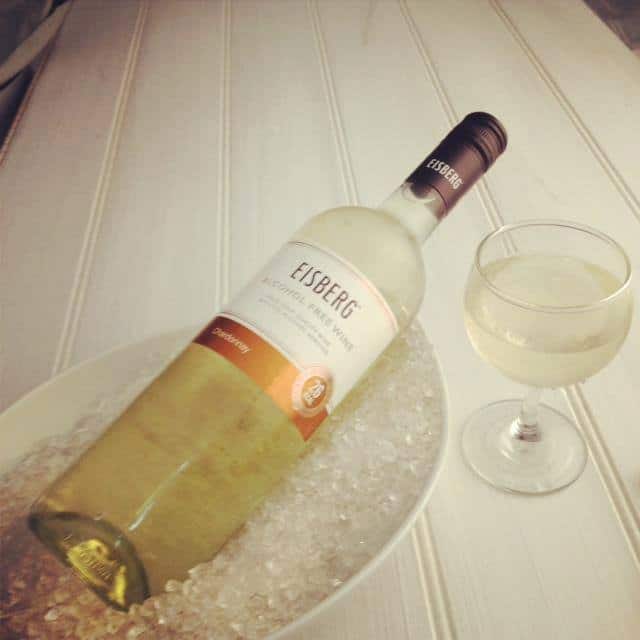 Sometimes water, pop or juice just doesn't cut it, and there's only so much you can drink, don't you agree?  It doesn't always go with the evening meal either.
I've been enjoying a glass if Eisberg Riesling with my dinner this last week, and I have to say it's a good substitute for the real thing.
I won't be so bold as to say you can't tell the alcohol has been removed, but it is an enjoyable alcohol free version of it's naughtier alternative.  It's certainly acceptable to this Breastfeeding Mummy!  If your trying to cut down your alcohol consumption or your having a break for what ever reason Eisberg is certainly worth a try.
I was provided with a bottle of Eisberg Alcohol Free Wine For the purpose of this review.