Toys are a really big deal in this house.  We sacrifice a minimal looking living space in favour of stepping on bricks and drowning in mountains of toys that the kids love.  If you follow my blog you'll know a fair amount of toys get featured on Zena's Suitcase, and that's because they make the girls happy.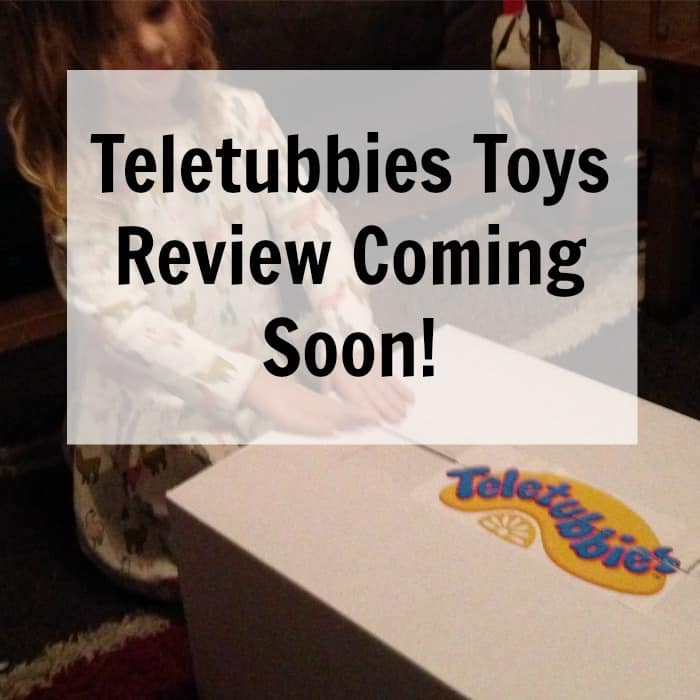 Teletubbies Toys Review Coming Soon!
A very exciting review is coming to Zena's Suitcase next week, as we were specially selected to take a sneak peak at the new range of Teletubbies toys that are about to hit the shops.
I was lucky enough to have a small child the first time Teletubbies hit the television screen and I enjoyed them with my son the first time round.  I was delighted to hear they were making a come back and they arrived back on CBeebies in November 2015.
I was keen to see if my daughters would enjoy them as much as my son did when he was little.  It turns out Teletubbies are an even bigger hit this time round because of the fun and frolics Tinky Winky, Laa-Laa, Dipsy and Po get up to.
Everything stops when the Teletubbies are on and the girls enjoy watching the show before they head off to nursery.  I think Teletubbies was the most requested show on CBeebies IPlayer over Christmas too.  It really has made a great impression on the both of my children.
The Teletubbies Box Arrives!
So, on Christmas Eve, a very large box arrives and it's clear that their is something very special inside it.  Everyday my 3 year old has asked 'can we look in the Teletubbies box yet?'
The suspense has been even worse than waiting for Santa to arrive, and I must admit even I'm desperate to see what the new Teletubbies toys look like.  If you have a Teletubbies fan in your house, be sure to check back here on 11th January or subscribe to receive my blog updates to see how the Teletubbies toys go down.