So Princess Peppa's Carriage arrived at our house, and there quite possibly could not be a better toy for my 4 year old Peppa Pig fan to play with.  She loves Peppa Pig a lot, and put her in a sparkly pink princess carriage and you have one very happy little girl indeed.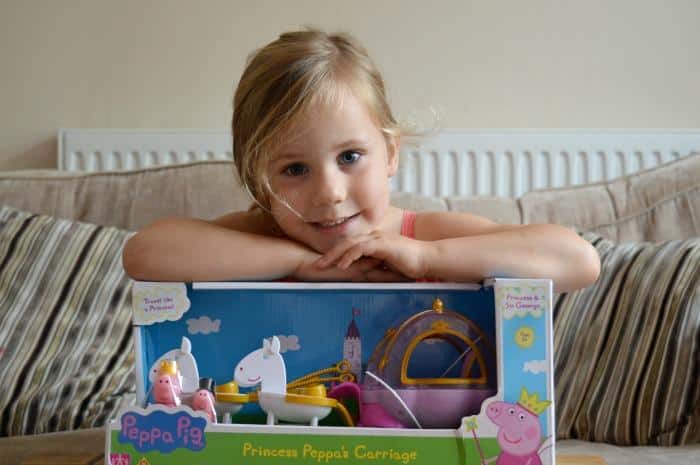 Princess Peppa Toy Range
The Princess Peppa's Carriage comes with a Princess Peppa and Sir George, and this toy is apart of the Princess Peppa range which also includes Princess Peppa's Palace and Princess Peppa's Rose Garden and Tower.
My daughter really enjoyed playing with Princess Peppa's Carriage and exploring the different things the characters could do.  The toy enabled her to bring Princess Peppa to life and make up her own stories and games with her.  Take a look at the YouTube video of her getting familiar with the toy and see what you think.
Princess Peppa's Carriage YouTube Review
I think this toy really comes into it's own when you put it with the Palace or the Rose Garden and Tower as it brings another level of play to the toy.  We were impressed with the quality of the toy, and it was really easy to use once her little hands had worked out how to get Princess Peppa and Sir George into the seats.
My only issue with these toys is the characters legs and arms are quite small.  This helps for fitting them into the different toy parts, but it does mean they are liable to break easily if they are pushed or handled a little too roughly.  I think we see this issue a lot with character toys though, and it's a shame to see so many lost limbs in toy land.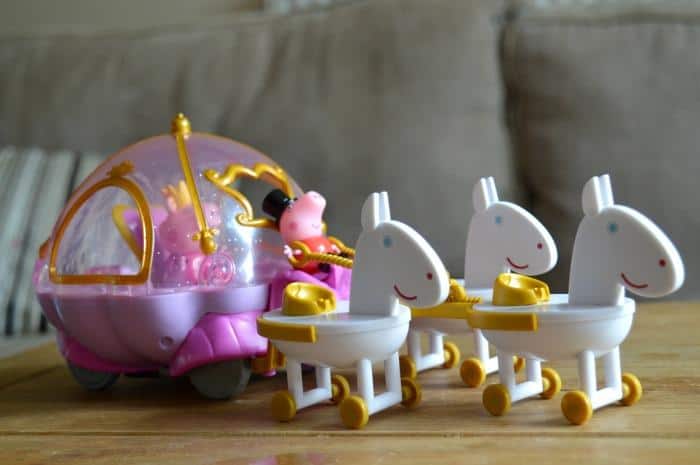 Overall, my daughter loved her Princess Peppa's Carriage, and I think she would love to put it with some other toys from the range to really make it come to life.  As a parent, I would look at this toy if we had other toys in the range as there is more scope for imaginative play if it's partnered with something else from the Peppa Pig collection.
Pin For Later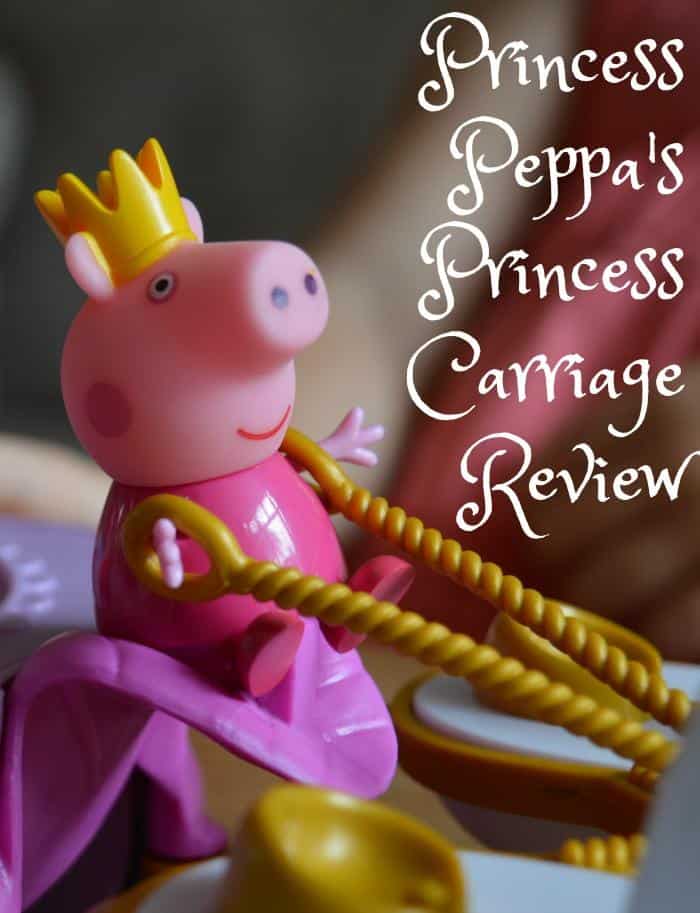 The Princess Peppa Pig range is available from Smyths Toys priced between £4.99 and £49.99.  We were provided with the Princess Peppa's Carriage for the purpose of this review, but all thoughts and opinions are our own.