Having a bathroom that is going to meet the needs of a person who has a disability or is physically challenged is going to make a long-term difference to their health and well-being. Imagine using a wheelchair, and not being able to get into the bath easily or safely. It raises all sorts of issues about the frustration the person will suffer, how comfortable they feel in their home and the level of dignity they will experience.
Designing an accessible bathroom that they can use either unaided or with support, will have a significant impact on their day-to-day lives. A bathroom should always feel like a luxurious space that a person wants to spend time in to wash their cares away after a busy day. With so many accessible solutions there is no reason for a bathroom designed for accessibility to feel clinical or hospital-like. It should still feel like a part of the home, whilst meeting the person's needs at the same time. Fortunately, it's relatively easy to fit a new accessible bathroom – a plumber like this plumber in Bishop Auckland can carry out all of the work for you according to your personal needs.

Bathroom Accessibility
When thinking about bathroom design ideas for disabilities, accessibility needs to be at the heart of the process. If the person uses a wheelchair, then being able to access the bathroom whilst using it is the top priority. The door may need to be widened to allow the wheelchair through, and where possible enough space needs to be available in the bathroom to allow the wheelchair to turn.
The wheelchair should be able to fit unobstructed under the sink for easy washing, and think about having taps that operate with handles as opposed to traditional taps. This will future proof the bathroom's functionality even if it's not a requirement at the moment.
Any switches that are required in the bathroom should be low level, and it's a good idea to have open shelves for easy access to towels and toiletries.
Disabled Access Bath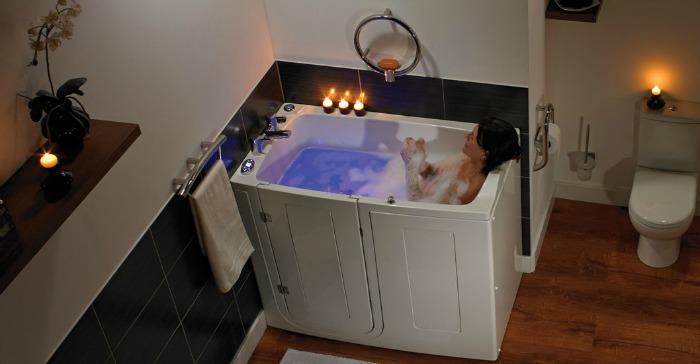 Being in water is hugely therapeutic and if someone really enjoys using a bath, then it is worth adding one to the bathroom wish list. It's not always possible due to space or budget, and there are other solutions available in these cases.
If a disabled access bath can be installed other household members will also be able to use it, which is a benefit worth considering. It is possible to fit either a walk in bath, or install a bath with lift access depending on the persons individual needs.
Shower
If an accessible bath is installed, a shower can still be fitted over it if required. There maybe a preference for a shower, or the space available may only allow a shower to be fitted instead of a bath.
In order for a shower to be fully accessible it shouldn't have a tray. The floor should be angled towards a drain to allow the water to flow away easily. Fold away seats can be fitted so that they are unobtrusive when out of use. Good non-slip flooring options should also be included in the design to prevent slips, trips and falls.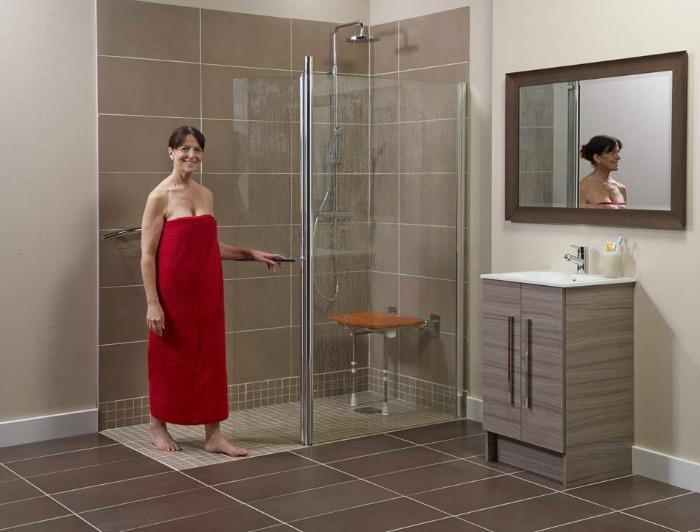 Accessible Toilet
When designing an accessible bathroom, ideally the toilet should be between two rails if mobility is poor. The rails can be folded up so as not to take over the space when not in use. The space that a person needs to manoeuvre to the toilet comfortably is the prime consideration, and any aids provided must be fit for purpose.
When remodelling a bathroom to take account of a persons disabilities, it is crucial to not only think about their current requirements, but how their condition may change over time. If you are about to remodel a bathroom to allow someone to maintain their independence in their home, consider a specialist bathroom provider like Premier Bathroom that can support you with this process. They will help you achieve a beautiful useable bathroom that will support your particular requirements.
Pin For Later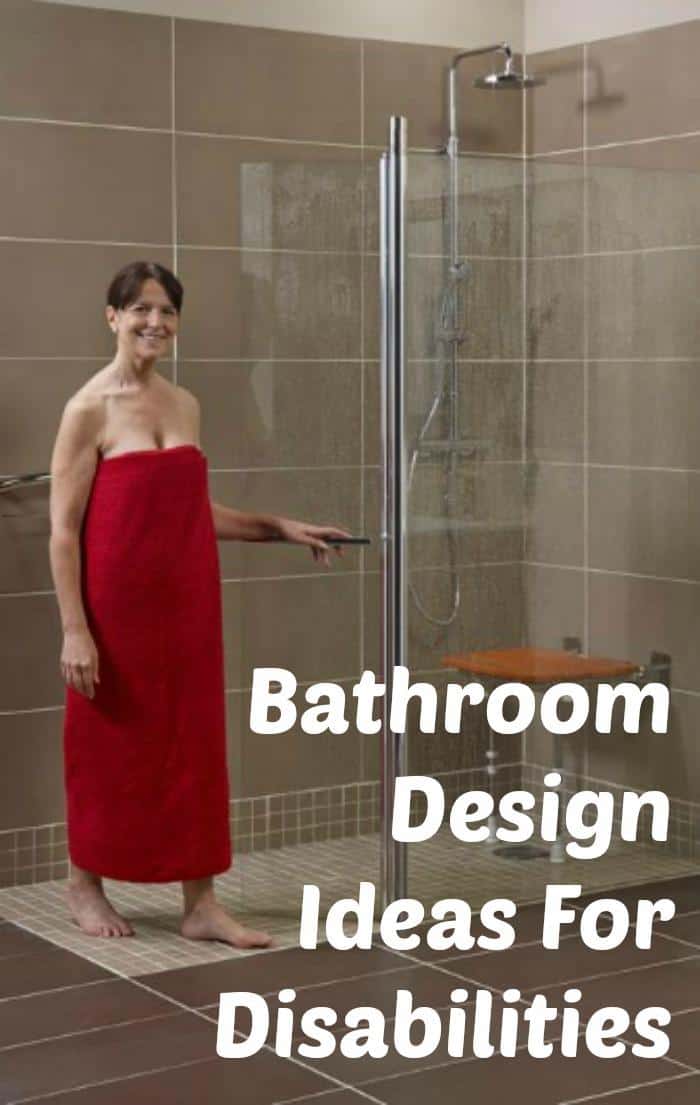 Collaborative Post