Best Sofa to Buy For Your Personality
Choosing the best sofa for your home is a big decision and one you need to spend some getting right. Buying large sofas for the family should be a relatively easy, exciting experience. But, more often than not, the process of purchasing a couch is much more frustrating than it needs to be, especially when you go into a furniture store instead of purchasing online.
Before you start looking through endless online images, Pinterest boards or visiting sofa showrooms like Multiyork take a few minutes to understand your sofa personality first. Thinking about your lifestyle and how you will use your sofa will go a long way to helping you pick the best one for you, your family and your home.
I've been thinking a lot about getting a new sofa recently, or maybe even two that are more suitable for the sofa personalities in our house. We all seem to use the sofa in different ways so I've come up with these sofa personalty types to help me in my quest to find the best family sofa. Do you recognise anyone from your family here?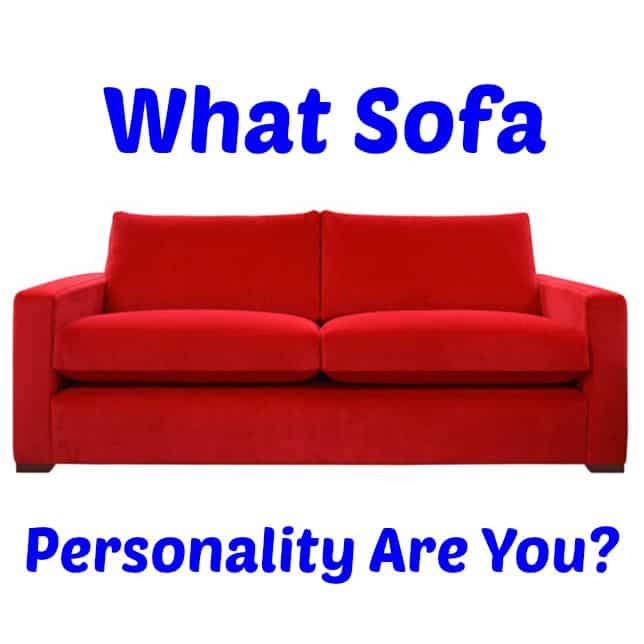 The Napper
Also known as the lounger, this sofa personality is often found stretched out the full length of the sofa whether they are awake or asleep. They often use the sofa as a place to catch up with the odd cat nap throughout the day, whether anyone is watching them or not. They require a long sofa, as the napper tends to come in teenage boy variety or Dad size. They also need a comfortable arm rest that will also supports the neck comfortably during sleep, as we don't want any aches and pains do we?
The Curler
This sofa personality is often found curled round the end of the sofa with their legs tucked up behind them in their favourite slippers. They prefer a nice deep sofa they can get comfortable on quickly with squishy cushions on the arms to lean on. They are always poised to make a sharp exit from their comfy position to cook tea, fill the dishwasher or put the washing out. They are a rare sight for any sofa, as they usually only get minutes to catch a quick rest.
The Huddler
The huddler never sits on the sofa alone, and requires company to be able to get comfortable and relax of an evening. They are not happy unless they have someone to huddle up to.
If no one is on the sofa you'll probably find them in the kitchen or somewhere else where other people in the house hang out. Similar to the Curler, their sofa needs to be big and squishy so they can get into the comfiest huddling position which may also require a cosy throw when the weather gets colder.
The Reader
This sofa personality likes to sit alone, with a good book or their e-reader. They are most comfortable sitting up on the sofa, with the help of a carefully matched foot stool to take the weight of their feet. They need a desk lamp and coffee table close at hand for that well deserved cup of tea and somewhere to place their very important reading collection.
The Squeezer
This personality will not be put off if other people have got to the sofa first. They are quite happy to muscle in on any of the sofa personality types space, with a nudge here and a squeeze there. They are used to the sofa being a busy place, and know that its inhabitants come in all different shapes and sizes from little sister's, to big brother's and good old Mum too.
Their sofa has to be practical and used to a lot of traffic. There is no time for fluffing in this house, so a simple easy to clean design always works best and keeps all the sofa users comfy and happy.
The Watcher
When this person is around, you know they will be out stretched on the sofa with the TV remote controls close at hand. It's not so much about the sofa, but where it is for the watcher. He likes a good position to catch his latest series as this is what quality relaxing time is all about. If there isn't a good angle for watching the TV, then it just isn't a good sofa.
Getting the perfect position is key, and takes a lot of skill and measuring. It might even be worth cutting out some shapes from paper the size of your potential sofa for getting this one right. There is nothing worse than an unhappy watcher in the house if this goes wrong!
The Geek
This is a rising sofa personality often found with a new gadget or tablet in their hand. They don't require the formal setting of the Reader, but instead like a good arm support so they can lean against it with the gadget of their choice with their legs out stretched so no other resident in the house can get a look in. Often oblivious in their own word of surfing the internet or watching YouTube, they rarely speak, and have to be reminded to eat, drink and attend to other bodily functions.
Often the Geek requires some screen time monitoring, which may help to reclaim the sofa for other family members on occasion too. This is one to keep an eye on, as I've heard that Geeks are taking over sofa's across the country, and there is little we can do to stop it!
Are you buying a new sofa? To find the best sofa that represents who you are but won't cost the earth just type into a search engine furniture sale uk and you will find lots of sofa's that are not just comfy to sit on but also comfy on the eye and the pocket. Have you thought about your sofa personality yet?
Collaborative post