Our bathroom is really not how I would like it to be.  We moved into our current house nearly 3 and a half years ago now and we've done very little to it for one reason and another.  We, like a lot of other people we know, have decided to have children a little later in life.
We moved house when our youngest daughter was 6 month's old.  My husband finally realised that where we were going to live was going to make a difference to where our children would be growing up and going to school.  Her little sister came along nearly two years later, so we have spent the last 5 years or so very busy indeed.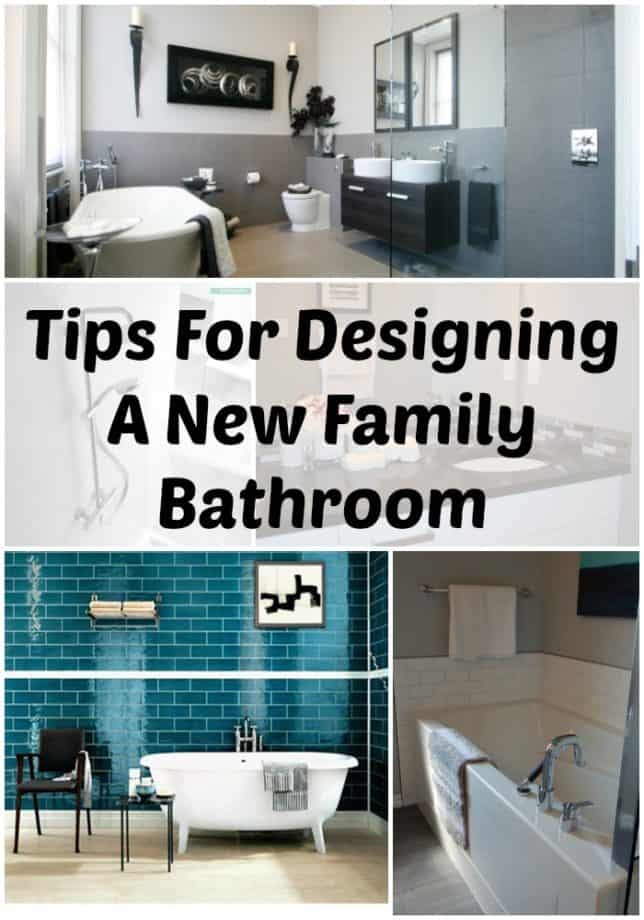 When you have small children, taking on projects like renovating a bathroom seem quite overwhelming.  We gave our bathroom a mini makeover about a year ago so that it was at least a little bit more presentable.  We've reached a point though where we can no longer hide that more work needs to be done to make is how we would like it.
Being older parents, we would love to invest more in our home, but we all know that trying to make big changes when children are small can be firstly quite challenging and secondly a little wasteful.  Children can certainly add an element of wear and tear to your home that can ruin a great look in five minutes.  Why do children draw on the walls again?
Start By Setting A Budget
It's time to start putting the wheels in motion though, and I feel like I need to get my planning head on.  If I start doing some of the leg work now, I might just be able to take advantage of things like the January sales in order to get a bit more bang for our buck.
The first stage of looking at any home renovation project is to set a budget.  A bathroom renovation is likely to be one of the more expensive home improvement projects that we take on, so some research in this area is going to be crucial.
So far I've managed to gleam that you should only resize a bathroom if absolutely necessary, as this will increase the cost considerably.  The next thing to think about is if we need to move the bath, sink or toilet.  Relocating plumbing can also be a very costly business.
Our bathroom renovations are going to require these kind of works, so it might be worth talking to a designer.  This might sound like a costly approach, but it can save a lot of money down the line if the plans are well thought out from the start.  It's something we are going to consider as the layout of our bathroom isn't practical and a lot of space is currently wasted.
Check Out The Latest Bathroom Trends
Planning a family bathroom is probably the most fun part of the process.  I'm keeping an eye on bathroom trends and finding out what appeals to me.  I think some bathroom ideas don't work so well for families.  Open shelving for example can look very nice, but isn't very practical when you have young children.  I certainly haven't got time to be rolling towels everyday and placing them neatly on the shelves, and I know for sure no one else in the house would do it.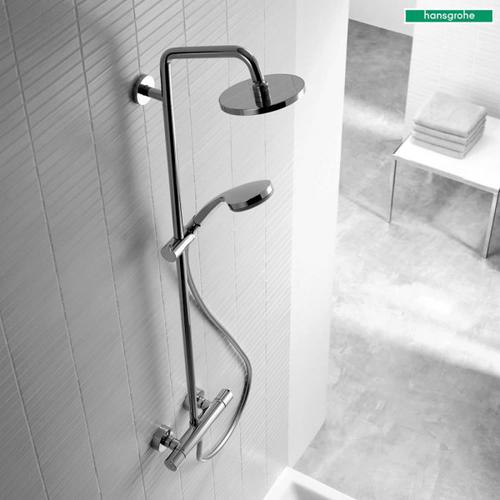 From bathroom trends for 2016 the things that I am loving so far are shower systems.  They are great to look at and provide a customisable shower.  There's a large over head shower and a hand shower also.  Perfect for kids who are moving from having baths to a more efficient shower and just just generally a really nice little feature to have.
The other bathroom feature that is grabbing my attention is this move towards square or angled bath and sink taps.  I like the clean lines and modern look they bring to a bathroom.  I can't always be minimal as a have a family, but I can nod to it by adding these cool features.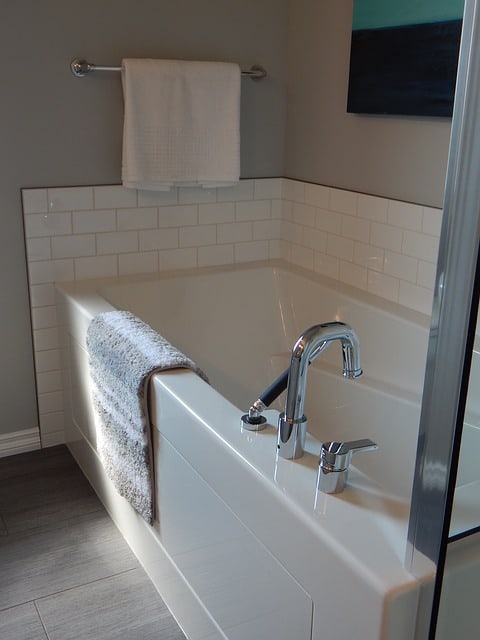 The modern colours are a big hit with me too.  Beige seems to be very much on it's way out and it's all about black and white, or shades of grey.  White on white is another great look, but perhaps not such a great concept for a family bathroom.  I'm just thinking about the person who does the cleaning here, and white might need a lot of attention.  Grey would work really well as it's a cool and calming tone but also less prone to highlighting when you haven't got round to the cleaning as quickly as you should have done.
What Bathroom Storage Do You Need
A family bathroom needs really good storage solutions.  We have a huge collection of toiletries for me, teen, Daddy and the girls.  I try and be really disciplined about the amount of toiletries that are in our bathroom but I'm sure they sneak in during the middle of the night.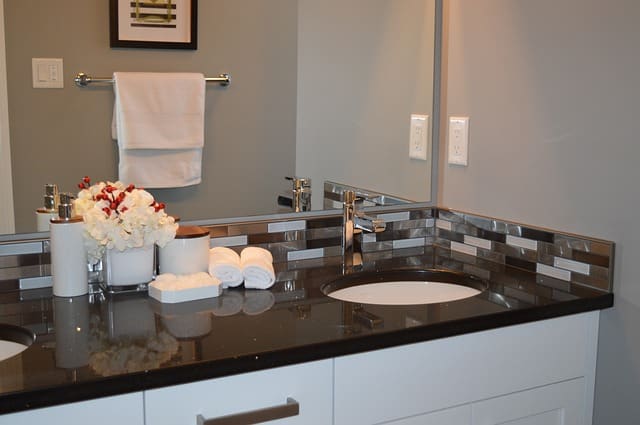 We go through a fair amount of towels too, and I really don't want mine on display unless they are in use.  I am all in favour of having them neatly folded away or in our case crammed into a cupboard well out of sight.
There are also the other things that a bathroom requires like cleaning products and other chemicals that aren't so family friendly.  Having cupboards that keep these things we out of sight are much safer when there are curious little hands in the house.
Ideas For A Luxury Bathroom
After all your planning there might be some luxury items that you would really love to add to your bathroom.  For me, I would really love to explore having a heated floor fitted.  This would take a bathroom from being a practical family space to also being somewhere I would also like to relax and pamper myself in.
The latest anti fog bathroom mirrors might be the thing that ticks your box, or perhaps you would like to add lights over the shower to give it a spa like feel.  What ever it is, I think making some room in your budget for a luxury bathroom feature will make your bathroom renovation work for everyone in the family.
Collaborative Post