I've been thinking a lot about how to improve the garden as I can see already that we are really going to get a lot out of our outdoor space this year.  The girls have reached an age where they are going to really enjoy playing outside together and I want to make sure the garden is a lovely space for them to play in.
I also want us parents to be able to enjoy it a lot more than we have been doing.  Last year we didn't seem to use the garden very much.  When there is a crawling baby in the house or garden I should say, spending time telling them not to eat dirt isn't necessarily my preferred activity.  We could have put rugs down, but you know what little ones are like.  They aren't ones for staying on picnic rugs are they?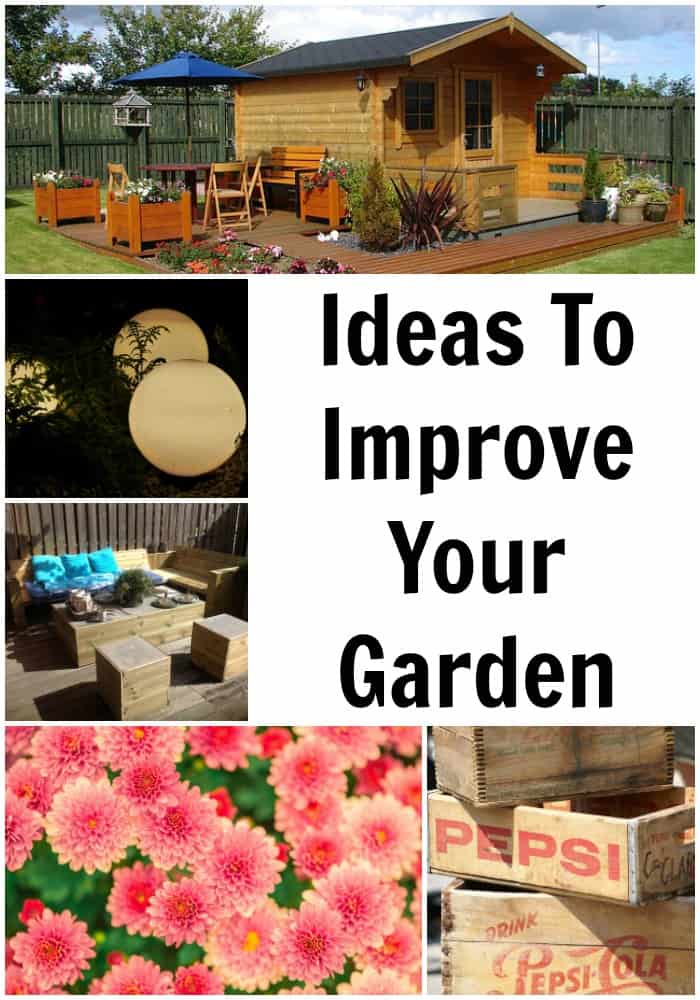 Now that particular childhood phase is over I've already set to work on improving the garden and my little helpers have already been hard at work digging over plots and planting seeds.  It's been a lot of fun watching them enjoy the garden, but explaining that plants don't grow straight away was an interesting conversation.
I can see that we are going to spend a few years working on getting the garden as we want it, so I have some short term plans and longer term projects in mind.  They are ideas that could work in any garden now that spring is upon us and the weather is inviting us to get out more.  With all the garden maintenance in check it's time to start getting more creative.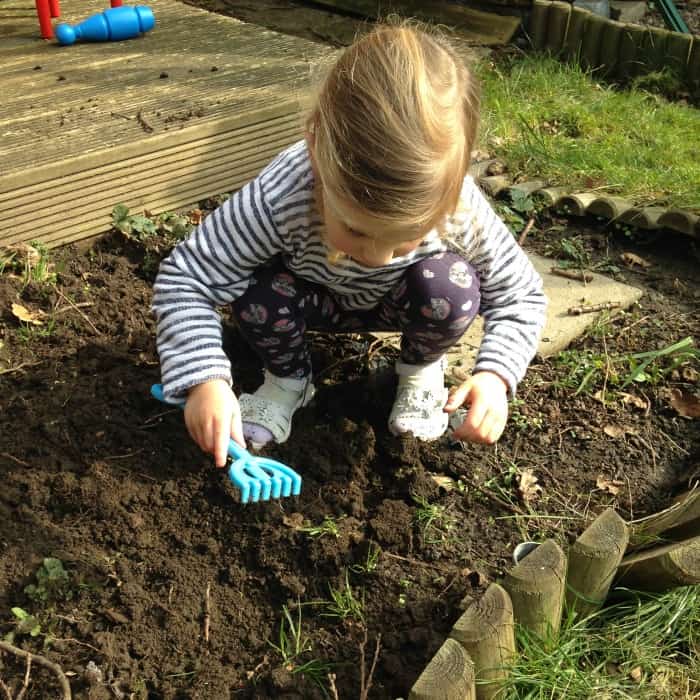 Ideas To Improve Your Garden
Get Planting! 
I find garden centres a bit overwhelming.  They seem to be suited to the seasoned gardener, which sadly I am not.  I need to be able to take my time and choose plants that are colourful but easy to grow.  I find online websites like Blooming Direct ideal for helping me choose plants for the garden. Their range of starter plants and seedlings will get even the most novice gardener off to a good start.
Having colour in the garden cheers the place up no end and can bring visitors like butterflies to the plot, which children will love.  The colour and smell that flowers bring are perfect for bringing a sensory element to the garden space for everyone to enjoy.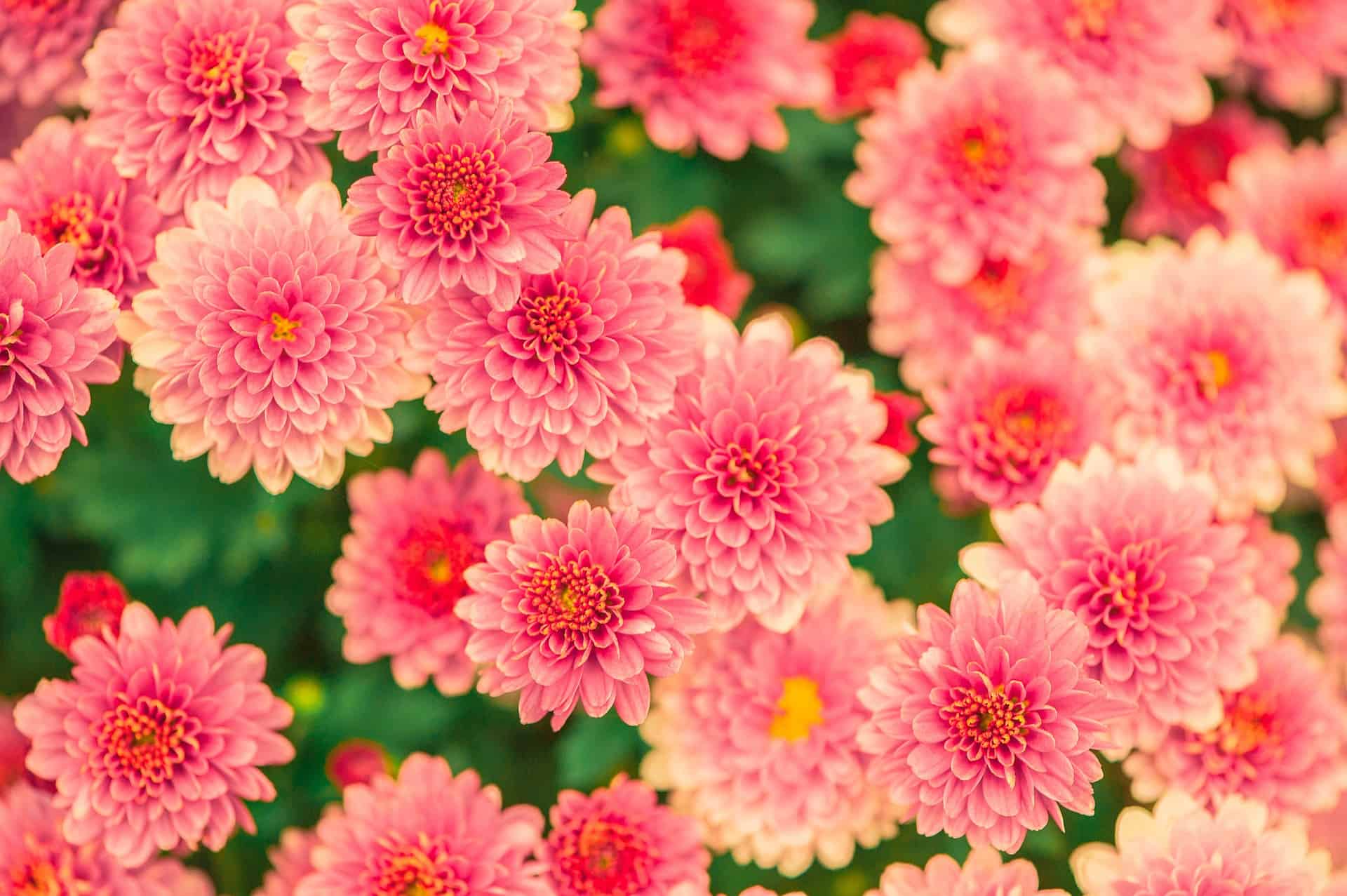 Add Outdoor Lighting
Some carefully placed outdoor lighting can allow you to enjoy your garden well into the evening.  Instead of looking out into a dark abyss place some lights around the borders to add a soft glow to your outdoor space and create a calm atmosphere.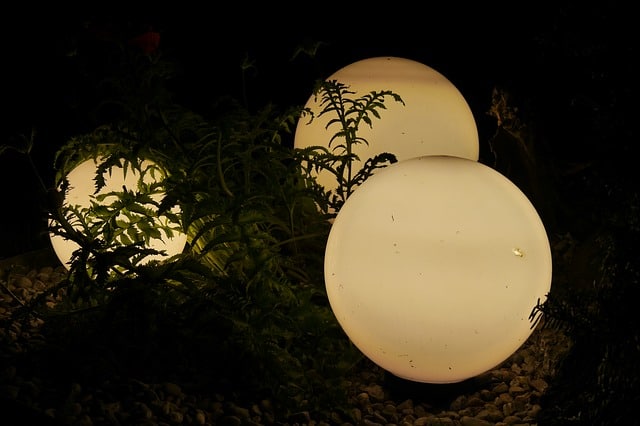 Use Vintage Crates
If you appreciate the rustic feel, invest in some vintage crates.  These great little additions to the garden can be used as planters, storage boxes or if you want to get really inventive turn them into a mud kitchen for the children.  Add a few kitchen accessories and the kids will be happy for hours and you will have saved a fortune.
Invest In The Right Garden Furniture
The garden should be a space that everyone can enjoy and relax in.  In the summer time it can provide a great space for entertaining family and friends so investing in some good garden furniture is a must.  With everything from folding bistro sets to rattan sofa sets and everything in-between there is something to suit every garden.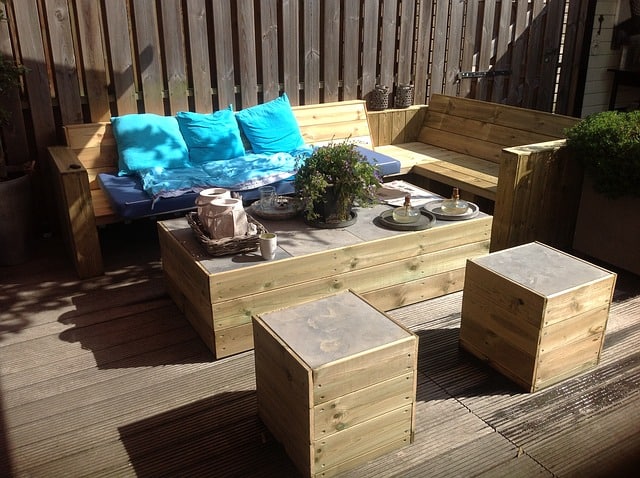 Add A Summer House
My long term garden project is to add a summer house to our outdoor space.  We are lucky enough to have the space to consider having an outdoor room and I think this would bring no end of benefit to our family for the summer months and beyond. There are so many styles and designs available these days, it's really easy to add additional valuable space to any family home.
I would love to have a natural wooden space to call my office or give my husband a man cave he can retreat to when he's working on his pet projects.  It would also grow with the family as the girls wanted a private space to share with their friends on girlie nights.  I can see this being a great long term investment for our family.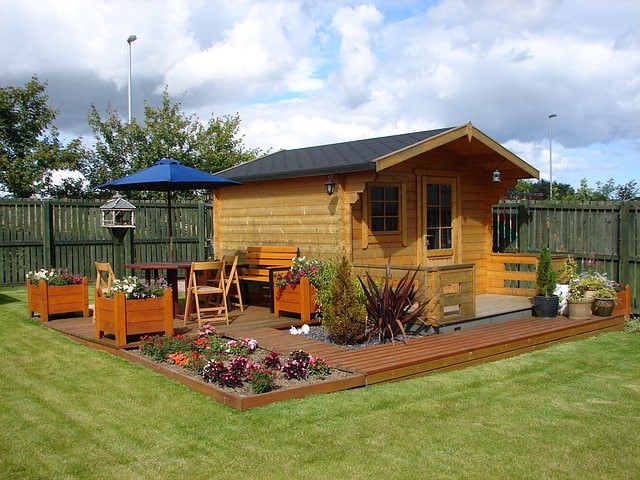 Have you started to think about how to improve your garden?
Contains Affiliate Links