My daughter really enjoys watching Ben & Holly's Little Kingdom.  We've met Ben & Holly at Knowsley Safari Park which was a big moment for her, and we've even been to see them on their live tour at the theatre.  It was a great show by the way.  So, when we were asked to review the Ben & Holly Magical Playground Playsets of course we said yes.  They were due to arrive around her 4th Birthday, which was even better!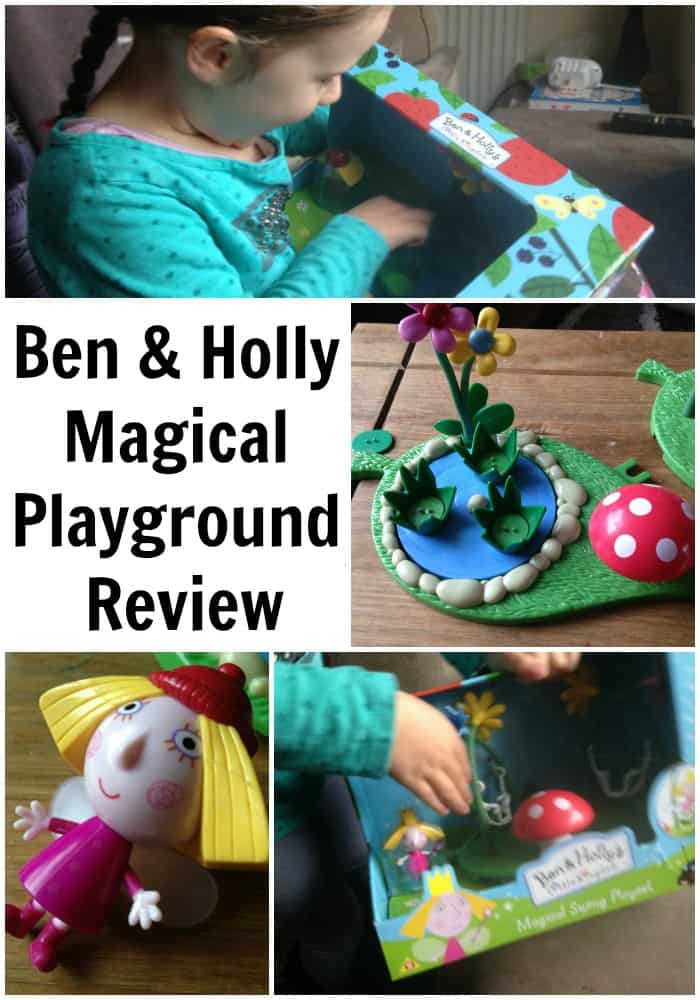 Ben & Holly Magical Playground Playset Review
My daughter was very excited to receive the Ben & Holly Magical Swing Playset and the Ben & Holly Magical Roundabout Playset on her birthday.  Both sets are shaped like a leaf.  They feature a rather cute little toadstool and come with a Holly character as well.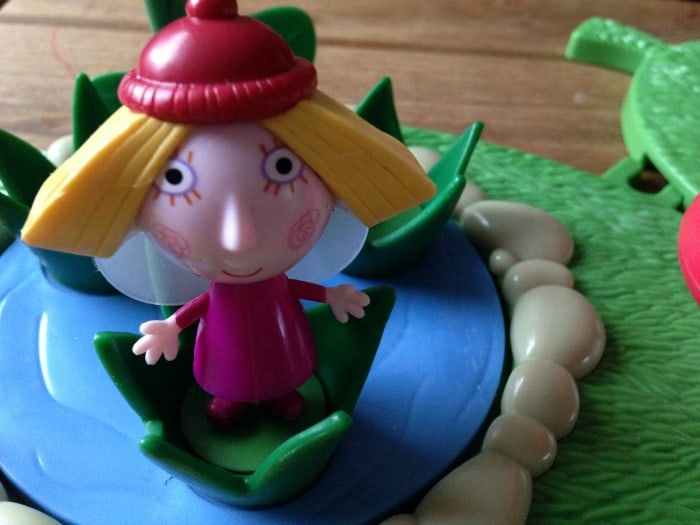 The sets connect together so that you can create a larger playground for Holly to play in.  There are three sets in total including a slide which we weren't set for this review.  Each set costs £9.99.
My first impression was that each set on it's own was quite limited for imaginative play.  They didn't seem to hold my daughters attention for very long before she was looking for something else to play with.  We have other character sets which provide more scope for play than these Ben & Holly sets.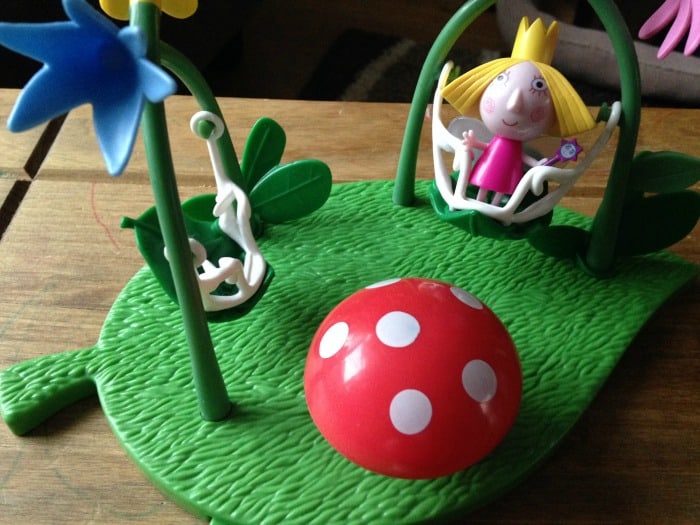 We also found it quite difficult to get Holly into her swing or on her roundabout.  She needs quite a shove to get into the swing, which my daughter couldn't manage on her own.
I also don't think her legs are going to last very long from trying to get her to stand on the roundabout.  As with a lot of small character toys, Holly's legs are a little on the spindly side and I suspect they will soon break after being forced onto the pegs in the roundabout a few times.  They have already buckled on us during play a few times.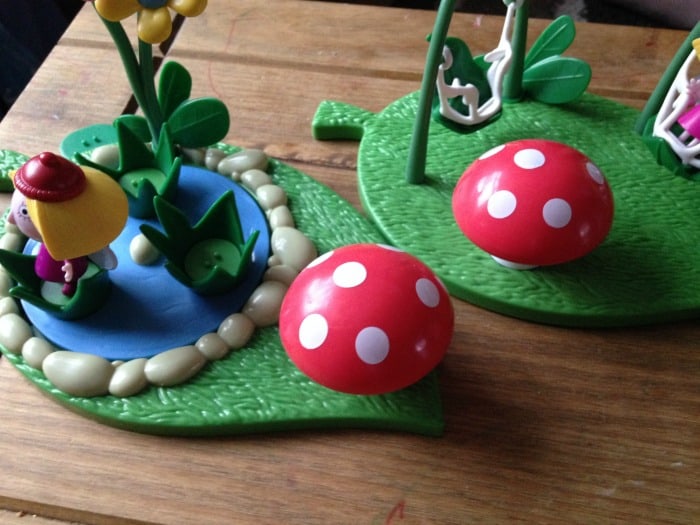 To be honest the Ben & Holly Magical Playground Playset isn't one of our favourite toys.  If you want to buy a Ben & Holly Little Kingdom toy I think I would look for something else as I suspect we are soon going to get bored of this one quite quickly.  One set on it's own would be really disappointing.  To buy all 3 is going to cost around £30 and I think there are far better Ben & Holly playlets available for the money.
We were provided with the Ben & Holly Magical Playground Playset for the purposes of this review but all thoughts and opinions are our own.