Spring is finally here folks.  Honestly it is.  Just don't look out of the window at the grey clouds and use that vivid imagination I know that you have.  Even though we can't rely on the British weather we can rely on the spring/summer collections that are hitting the high street to add an element of colour to our lives.  I think a bit of shopping is required, don't you?
It's time to jazz up the school run and think about how we can cheer ourselves up when the days still have a bit of a chill in the air.  I've been checking out the fashion picks for this season and have found some great pieces that you really need to think about updating your wardrobe with.  Check out these great accessories from Jones Bootmaker too.  I'm in love with this navy tote already.
This really is the season to start experimenting with some colour in a fun but classic way.  I'm not talking about fluorescent tops and psychedelic trousers, but some classic pieces that will cheer you and your wardrobe right up.  You don't have to go all out on the colour. A bold top and a black trouser always hits the spot.
Spring Fashion Ideas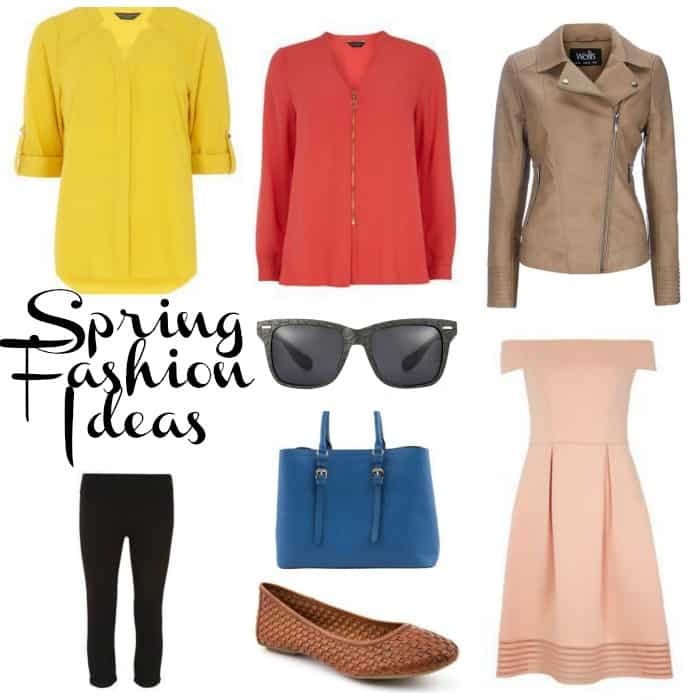 Which is your favourite? Do you enjoy wearing colour at this time of year?