We had to say goodbye to our garden furniture at the end of last summer as it had finally reached the end of it's life.  There was no point in replacing it last year, but now the warmer weather has made a welcome appearance, we have been in the market for some replacements since we've been getting the garden into shape.
I prefer my garden furniture to be classic and understated, so that the colour and decoration can come from the garden itself.  I'm always on the hunt for something sturdy and durable that will withstand being put through it's paces by the unpredictable weather our British summer gives us.
I stumbled across White Stores online, and was really impressed with their collection of garden furniture.  It was one of those sites you need to get yourself comfy with a cup of tea and a biscuit and carefully select what's going to suit you and your garden. I can guarantee you will find something you will love no matter what your taste.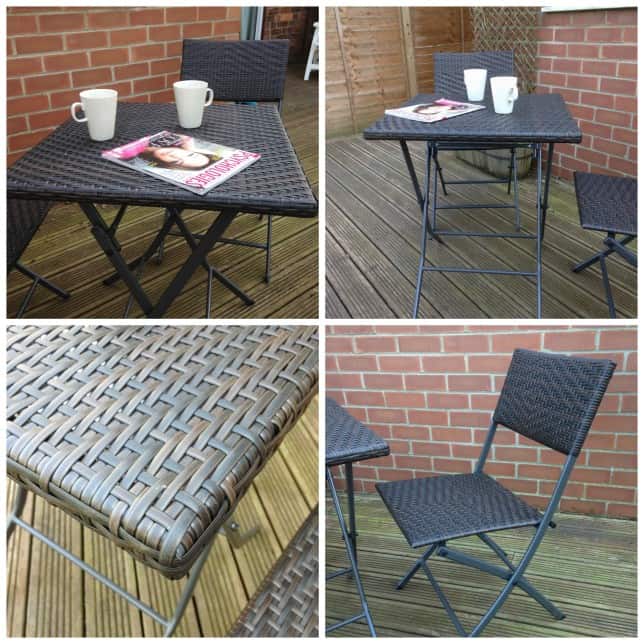 I decided on the Rattan Bistro set for our decked patio area.  We just wanted something that would fit a small space that we could enjoy a coffee and breakfast in the morning before having to head off to work.  There's nothing like a dose of morning sun and caffeine to kick start your day, is there?
When the parcel arrived, the weather here in Nottingham took a distinct turn for the worse so sadly it lived in the box for a week.  When the sun finally came to say hello, I got that garden set into the back garden quicker than you can say, 'milk, no sugar' and was prepared for a little light assembly.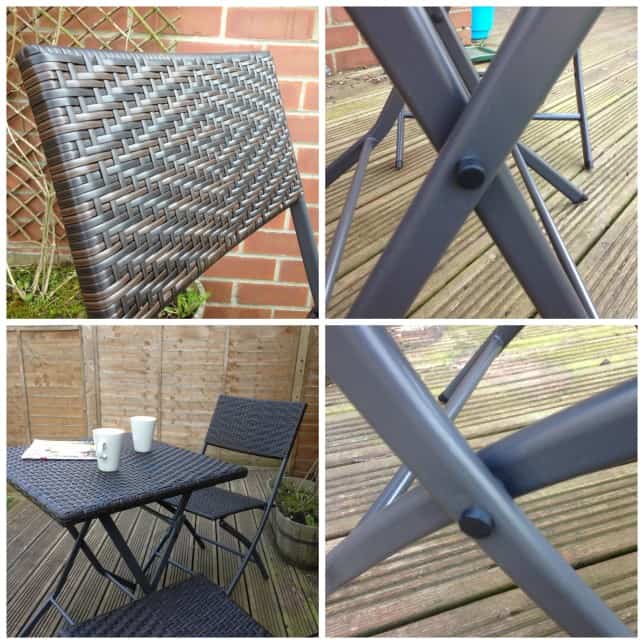 There was no assembly whatsoever! Everything just slid out of the box and folded out into position.  I was really impressed that it was all ready to go in minutes and felt really sturdy too.  There wasn't a wobbly chair or table in sight.  Just a lovely classic piece of garden furniture.
I love the design, it's perfect for where it lives and is really stylish too.  It's also really easy to clean and perfect to sit and have a morning cuppa at.  It would look perfect in a small garden or balcony.  All in all we really love our Rattan Bistro Garden Furniture, and would definitely look to buying more from White Stores in the future. Have you heard of White Stores before?  Why not take a look at their collections, and treat your garden to something new.
I was provided with the garden furniture in exchange for this review