If you follow my blog regularly you'll already know we are partial to a family meal out. As it was my birthday this week, it could not go by without some family dining.  We had been invited to Millers Barn Beefeater, which was perfect timing given my birthday celebrations.
Millers Barn Beefeater is situated just on the outskirts of Nottingham off Millenium Way.  It's adjacent to the Premier Inn and a stones throw from the tram stop, making it a great location for visitors to the area.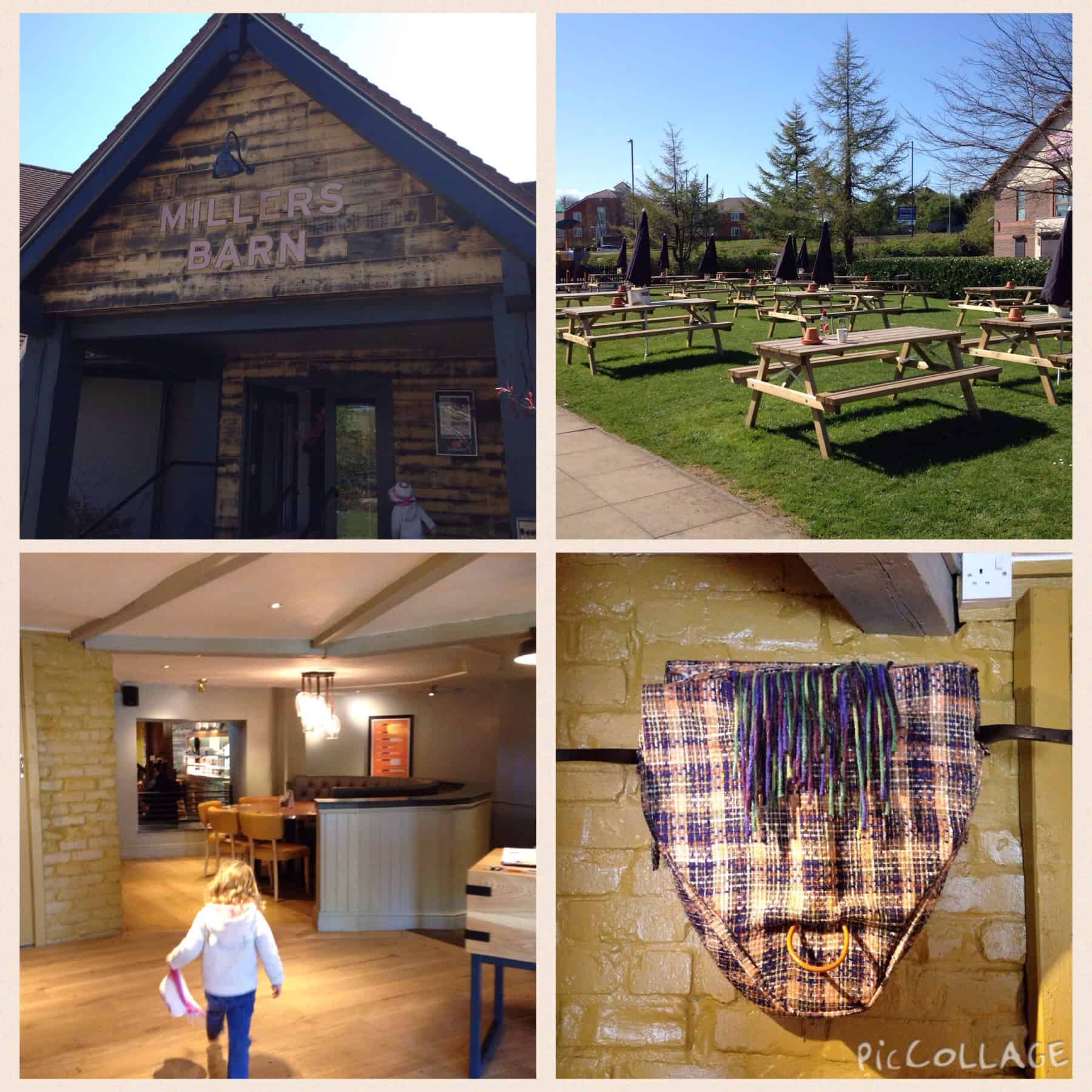 Having a car pack is great for families, and makes the whole dining out experience so much easier with small children.  It has lots of outdoor seating too, perfect for these sunny days we've been having.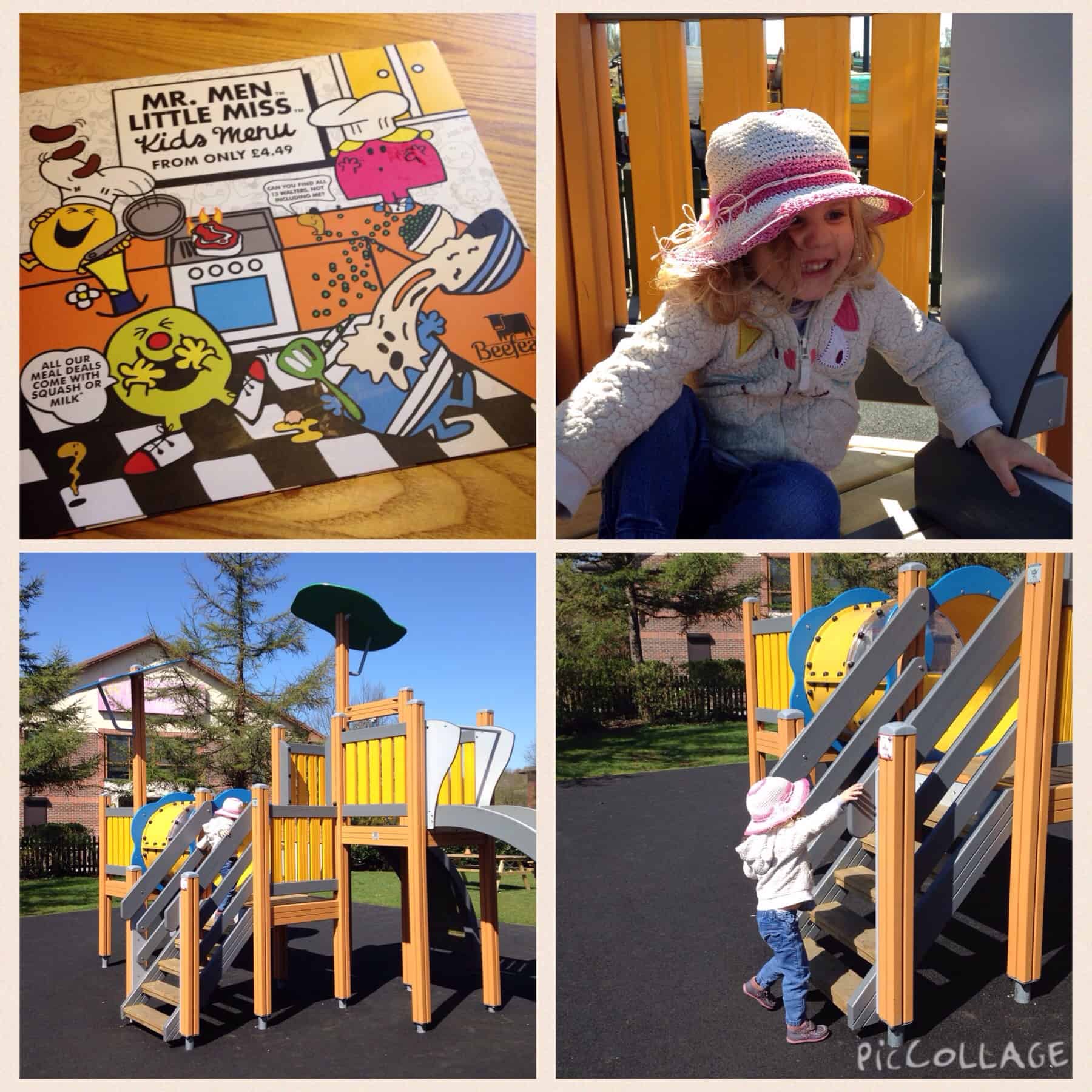 Millers Barn has a got a great outdoor play area, and Princess enjoyed putting it through its paces when we arrived.  Team this with the great kids menu and Mr Men activity pack, they are really geared up for kids at Beefeater.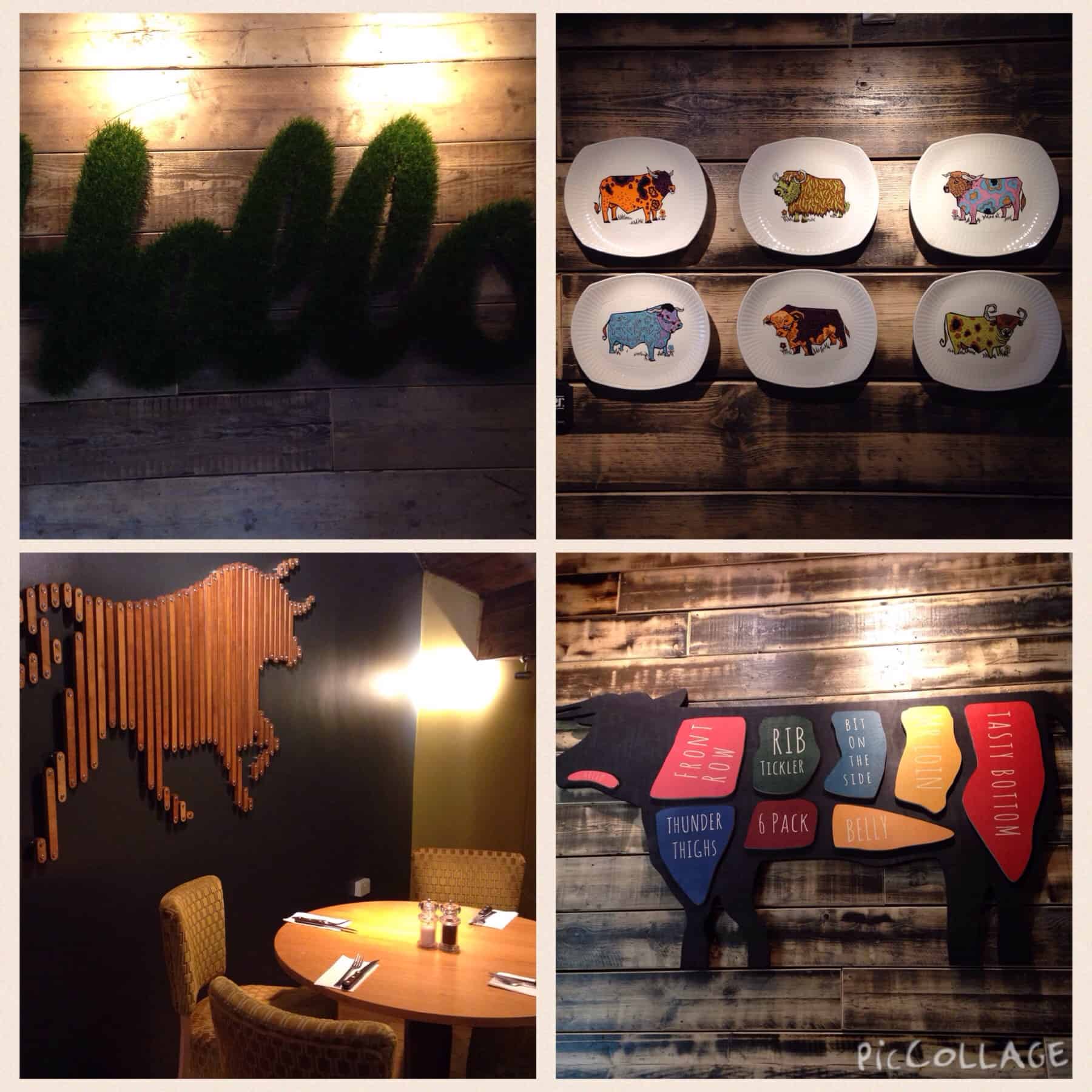 We loved the rustic feel to the restaurant, it gave it a really cosy atmosphere.  The new look Beefeater restaurant are giving cows a stylish name!  Check out the wall art, who'd of known it was possible for a cow to look so cool!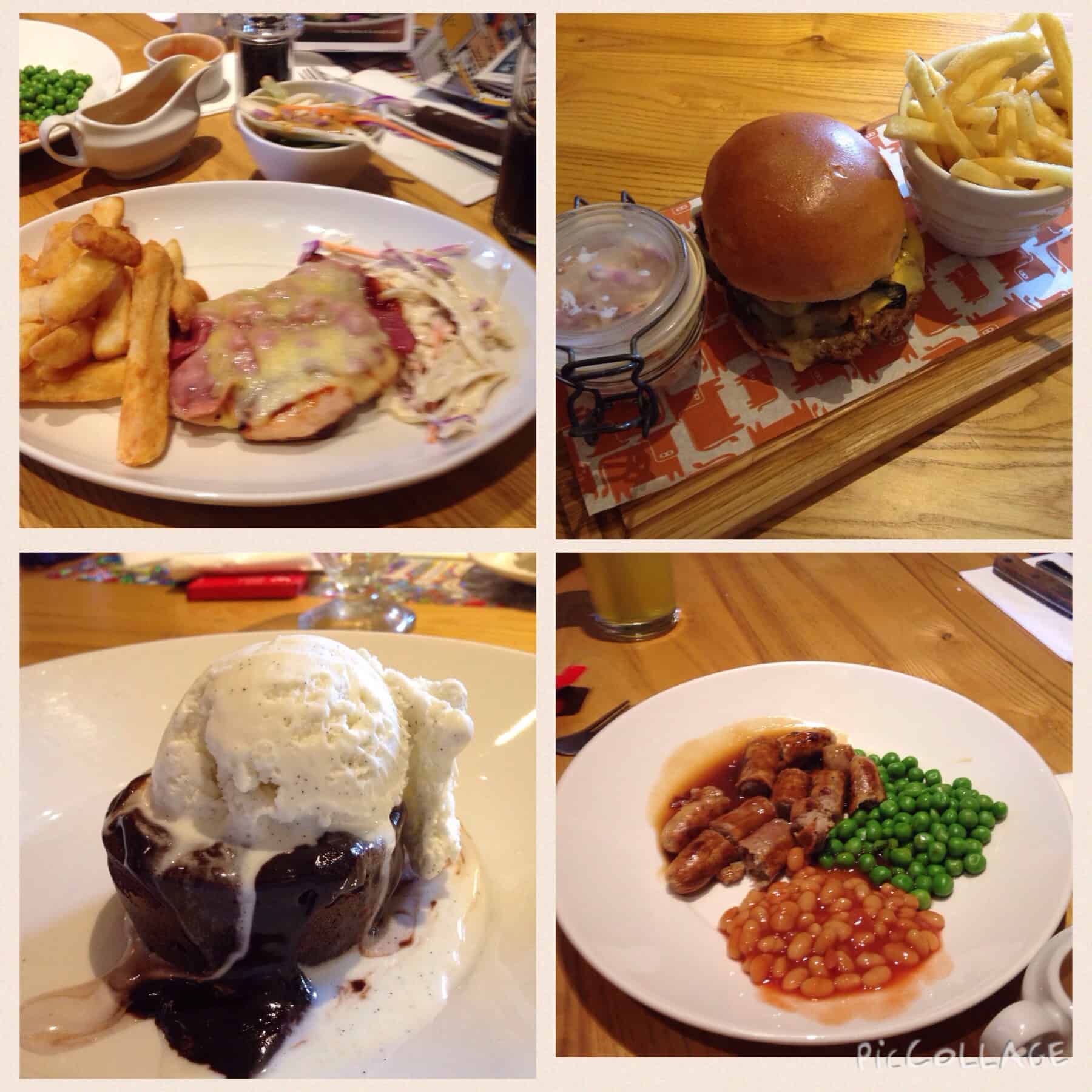 The food was lovely.  I tucked into the steak and mushroom burger, and I have to say it was delicious.  I wish it had been served on a plate though, I personally don't understand the fashion for serving food on chopping boards, but the meal itself was lovely.
Princess polished of her sausages, beans and peas. There were lots of raised eyebrows at the lack of chips, but she was definite she was having a carb free meal! Daddy enjoyed his tender smothered chicken too, not a morsel was left on the plate.
We finished with the melting chocolate pudding for the grown ups, and jelly and ice cream for Princess.  The chocolate pudding was rich with just the right amount of chocolateyness. The vanilla ice cream was the perfect accompaniment.  It finished of the meal perfectly.
At £40.95 for 2 courses for 2 adults and a child with drinks, the meal was reasonably priced and we did enjoy it.
There were a few things that Millers Barn could have done to improve our experience.  We weren't offered all the menus to start with and I had to ask for the child's activity pack even though we'd got children with us.  We also didn't realise that they offered unlimited chips.  It would have been nice if the waitress had of pointed out we could have had these as the chips were very moreish!
We were provided with vouchers to pay for our meal in exchange for this post.