Schleich have been making educational toys for over 80 years and they certainly know what they are doing.  I have just been reintroduced to them for the purpose of sharing this post with you, but I definitely remember toys like this making an appearance at my school and nursery when I was a child.  There is something comforting about seeing a child play with a toy you are familiar with and that isn't about the digital world. Schleich toys are about learning through imaginative play and encouraging development in a way a phone or a tablet simply can't.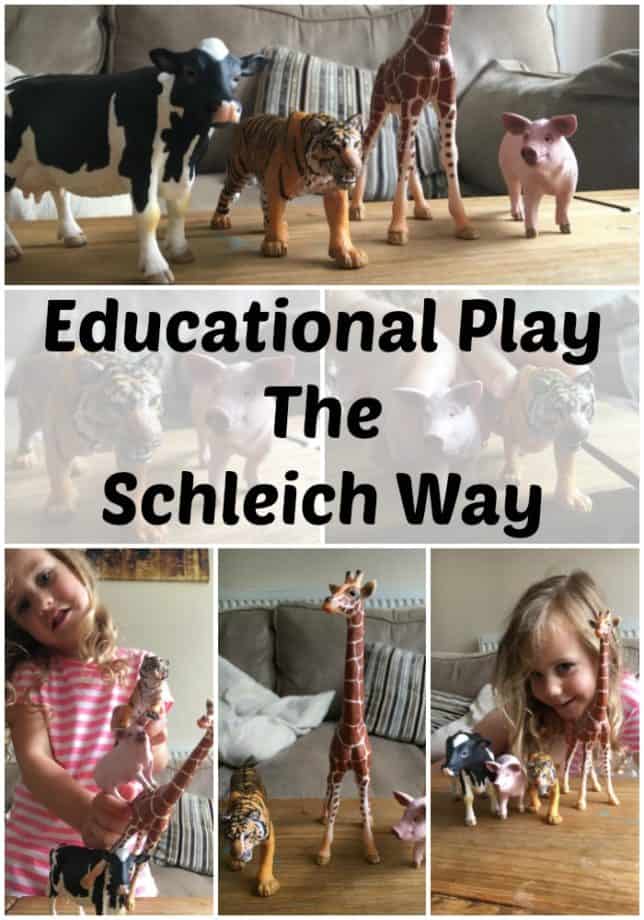 Educational Play The Schleich Way
To help us parents support our child's development through play, Schleich have released a brochure which is completely free for parents to download.  Educational Play The Schleich Way has been supported by Dr Amanda Gummer who has over 20 years experience in understanding the role that all kinds of play has in the development of our children.
Play and Children's Development
Children have a inbuilt instinct to play as it helps them to explore and discover more about the world around them.  From singing songs, to playing with parachutes to role playing with different animals that live on a farm, they all have their place in your child's development.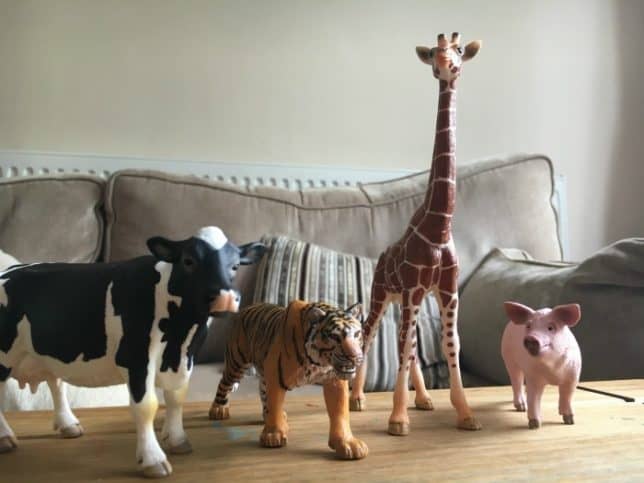 The Schleich brochure has really helped me to think about the different ways I can support my children's desire to play and encourage the different skills they need in life from communicating to team work.  Play is the foundation for so many aspects of growing up and making time as a parent to encourage it and be present in the experience will pay dividends in the future as your child becomes a healthy, well rounded young person.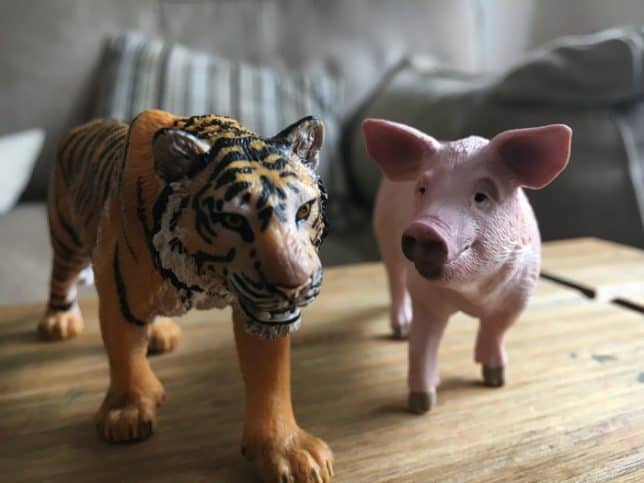 Educational Play The Schleich Way is available to download free of charge from Monday 13th June.  Schleich products are available to buy online direct or from Smyths Toys priced from £2.99 each.
Click here for your free educational play booklet from Schleich
We were provided with a selection of Schleich toys and I was compensated for my time in exchange for this post but all thoughts and opinions are my own.