For years when my son lived at home I was asking myself what to feed a fussy eater.  For the first few years of his life he was a vegetarian, but I soon realised I was struggling with what vegetarian meals to give him.  He was also a little bit partial to the occasional chicken strips meal from a certain fast food chain, so I felt OK about making some modifications to what he was eating.
As he's got older, it's become clear that his early years eating habits have influenced his choices, and even now he doesn't eat any red meat.  He enjoys vegetarian meals, but also eats chicken and fish.  That all sounds pretty reasonable doesn't it.  However, he can be a little on the fussy side as well when it comes to food aside from these choices.  He has never been keen on onions, but has grown to tolerate them in recipes.  He still won't go near eggs or mushrooms when they are whole, mainly because of their texture.  I find just not eating these few things can play havoc with trying to cook a family meal, as they are things that everyone else loves.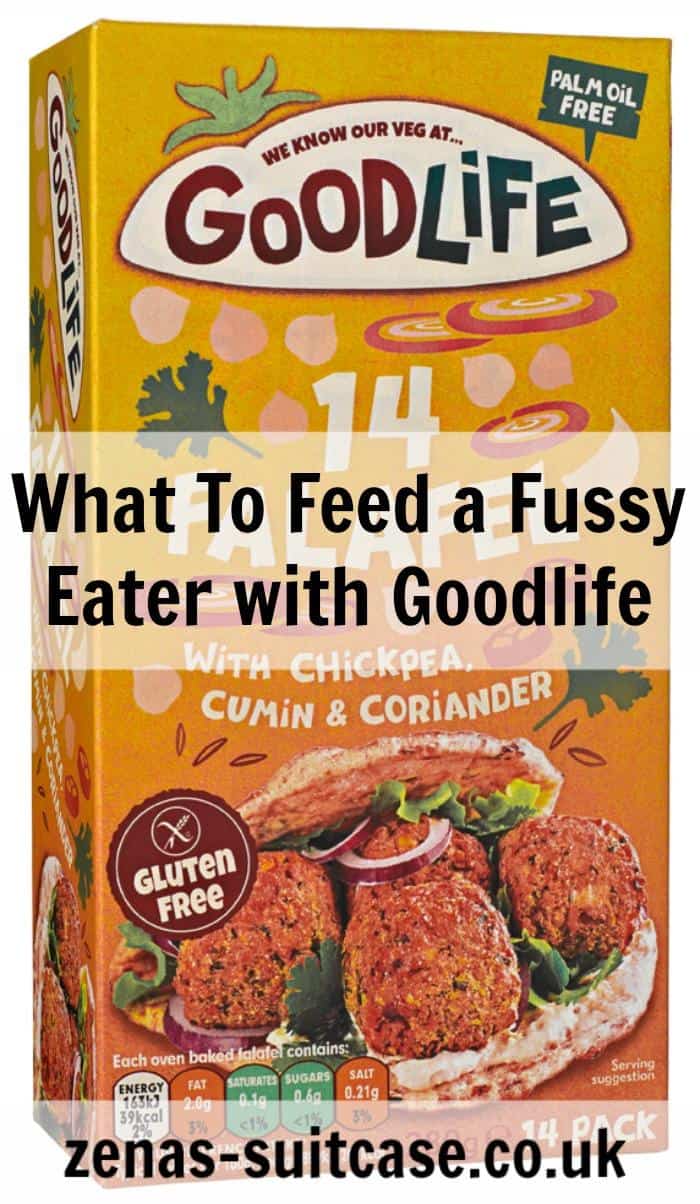 He's due home from university soon, and I'm always on the look out for meal ideas for him, that can fit in with cooking a family meal for everyone.  I recently came across the Goodlife range which looked like it could solve some of my problems.
Goodlife make a range of vegetarian foods that are packed with flavour and work well along most family meals.  I've tried out a few of their products before my semi vegetarian son comes home in April, and I'll definitely be stocking up on them in the freezer while he's here.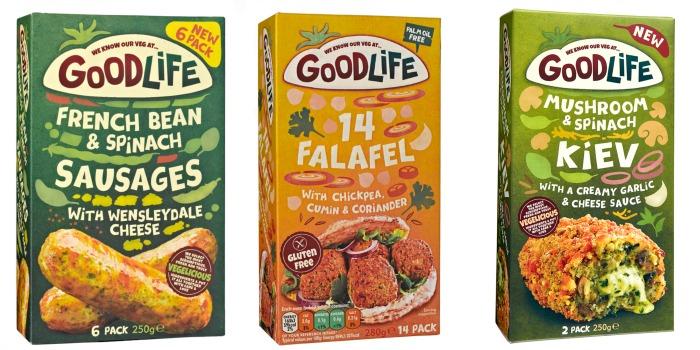 I think the Mushroom Kiev will be a big hit, as the texture is nothing like mushroom at all and they are packed with a creamy cheese and garlic sauce.  My son literally loves cheese and would live on it if he could.  The French Bean and Spinach Sausages with Wensleydale Cheese are another win.  From my perspective they work well for breakfasts, in a sandwich at lunchtime or with traditional mash and vegetables for an evening meal.  These are going to make my life so much easier and I think my son will love them too.
Another firm favourite will be the Falafel made with cumin, chickpea and coriander.  I love falafel anyway, and my son adores chickpeas and hummus as well.  If I really can't adapt the family meal to meet his needs, I know I can pop some of these in the oven, serve with a wrap and salad and pop a few chips on the side and I know he'll be happy.  That's going to be easy for me or him to make, and will still be pretty healthy too.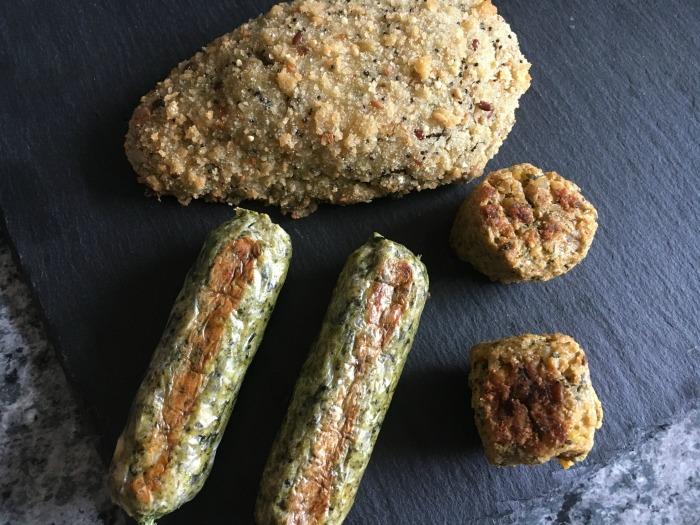 I've struggled with what to feed him for many years, and have found myself offering pizza or something equally unhealthy for his meals out of convenience.  I'm so glad I cam across Goodlife, as now I have some convenient meal options that will fit in with what he eats and our busy household as well.
Have you tried the Goodlife range yet?
This post was written in collaboration with Goodlife but all thoughts and opinions are my own.