Have you heard of the Moor Otters Trail? If you are visiting Devon this summer then it's a great way to explore the Dartmoor area and have some fun with the kids while you're at it.  If you've been following my Twitter account, you'll know my 5 year old daughter and I went to Dartmoor to find out more about the trail and to hunt down as many otters as we could find during our recent road trip.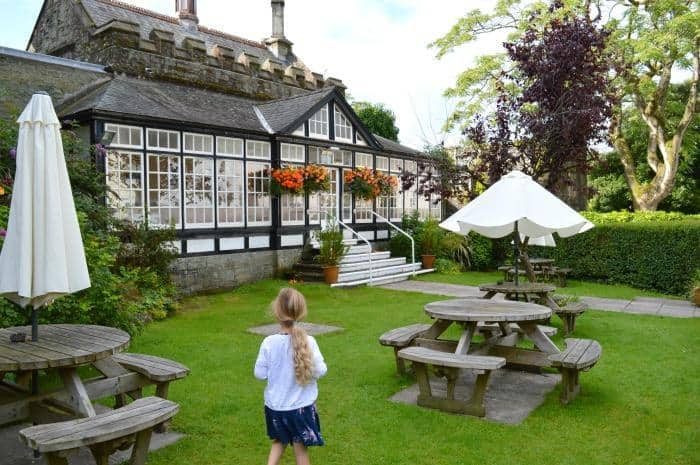 Over 100 otters have been designed by local and UK artists and dotted around various locations across Dartmoor and Devon.  The otter is an indigenous local species, but only a few years ago they were nearly extinct.  The otter numbers are making a strong comeback in the  area, but Dartmoor's natural landscape is particularly fragile.  The Moor Otter Trail is a way of raising people's awareness of this local issue and raising money to support initiatives to protect the natural habitat.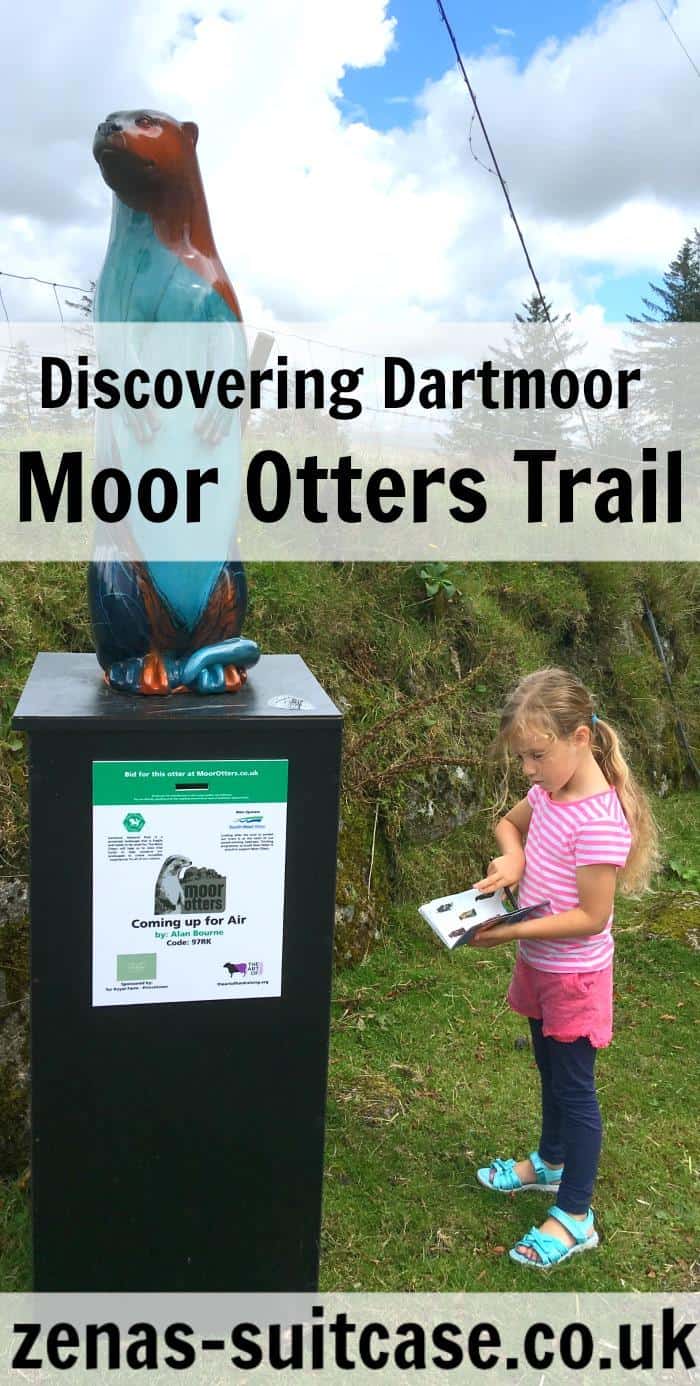 When my daughter heard that we were going to be otter hunting, she was so excited and couldn't wait to get started.  Our first stop was The Bedford Hotel in Tavistock and they have a lovely otter nestled in their wonderful walled garden at the end of the carpark.  After an exceptional dinner and catching up with some much needed sleep after Camp Bestival, we started otter hunting in Tavistock the very next day.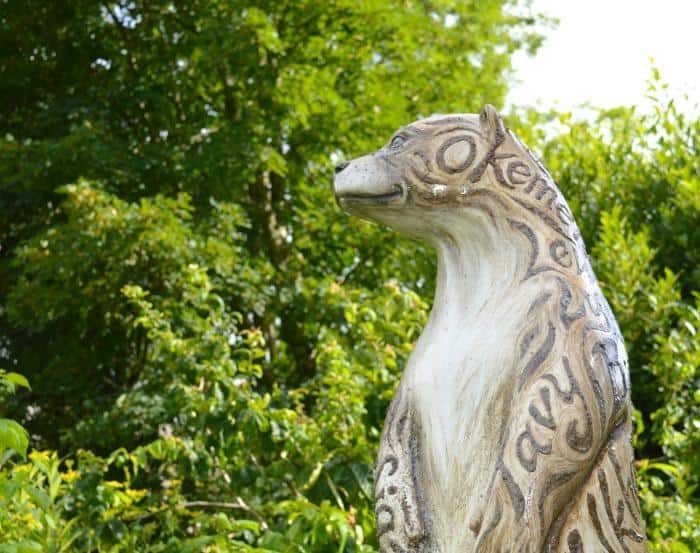 Now, 5 year old's aren't so fond of pottering around towns looking at local landmarks I find.  Give them a Moor Otters Trail book and a mission of finding as many as possible and all of a sudden you have a very different scenario on your hands.  My daughter loved exploring Tavistock and looking for otters, and on the way we were able to enjoy some of the local landmarks too.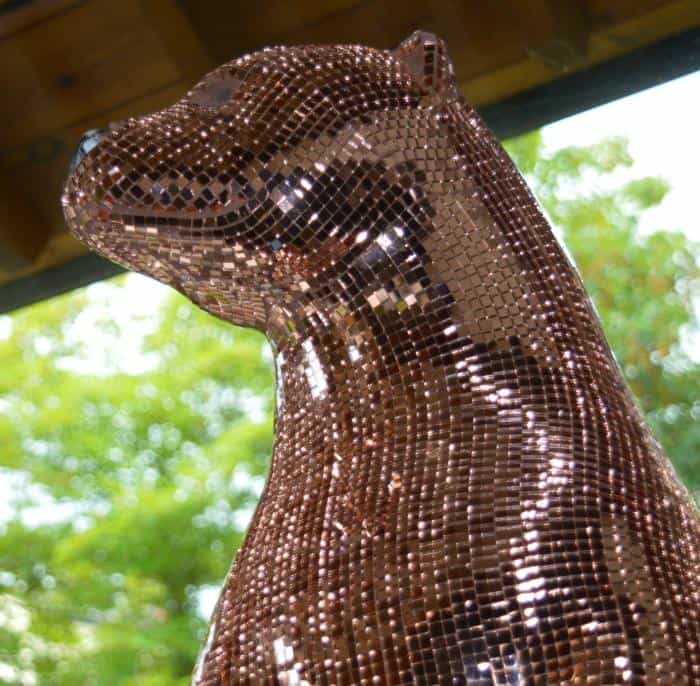 The next otter we spotted was Rosie at Tavistock Wharf, and we both agreed she was very sparkly.  We strolled along the River Tavy and took a detour to the Tavistock Museum to learn a little more about the historic town and local legend Sir Francis Drake.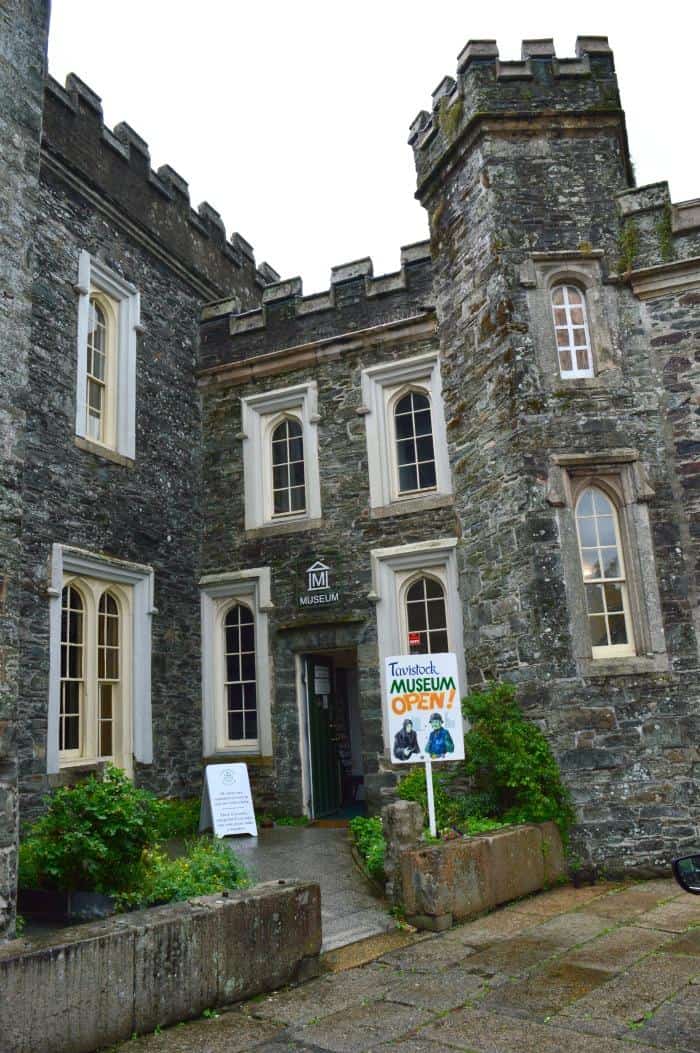 Next, we took to the car and headed over Dartmoor to some more otter locations.  We stopped at the Trout and Tipple and saw Jonny Rotter!  We loved this otter a lot, but it was raining quite a bit and we couldn't stand and enjoy him for very long.  As we started to explore more of Dartmoor we were able to enjoy the stunning scenery and we even spotted some Dartmoor ponies along the way.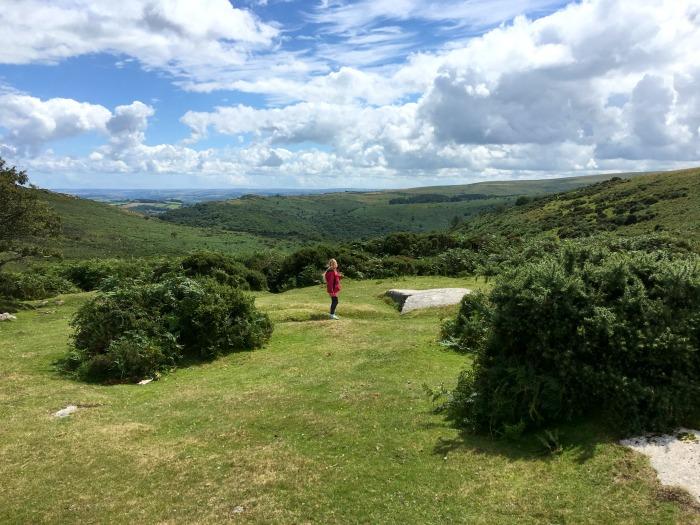 We finished our first leg of the Moor Otters Trail at The Two Bridges Hotel where we had clocked up 7 otters for the day.  We were super happy with our achievements and were looking forward to a good nights' sleep before hitting the road the next day.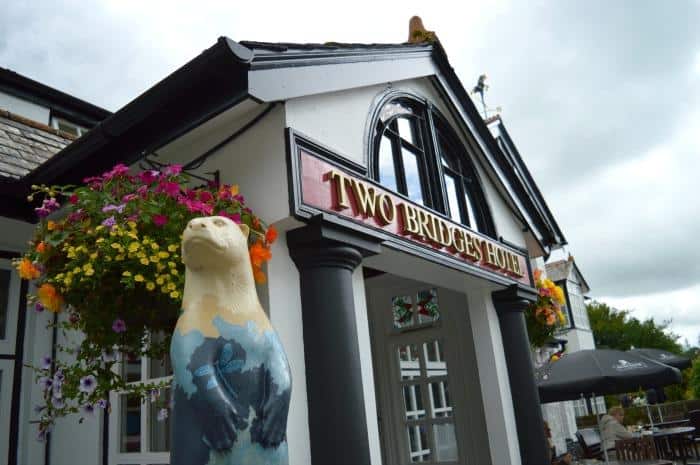 We were now in the heart of Dartmoor, and I was looking forward to getting to know the area much better.  My daughter was armed with her otter spotter book and loved trying to guess who we might find next on our travels.
We arrived in Princetown, which is an excellent place for otter spotting.  We found three otters that were in our book at the visitors centre, as well as a very special otter who had recently been unveiled, 'The Duchy of Cornwall Otter'.  We also got to enjoy the mini-otter collection that had been created by local children, and we totally loved all their contributions.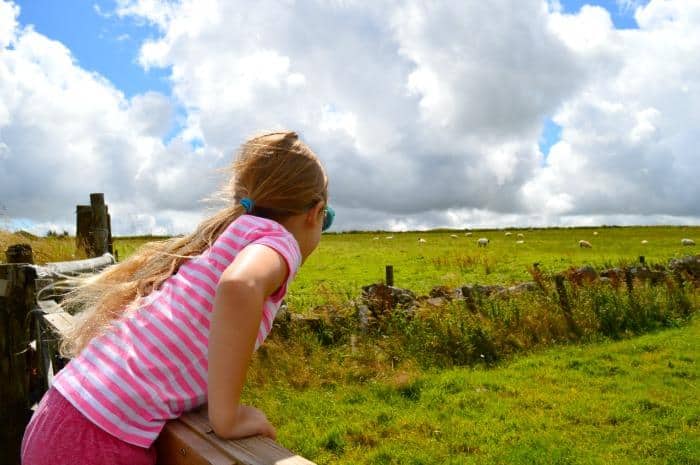 There were two more otter's hiding out in Princetown, so we decided to track them down on foot.  We enjoyed a lovely walk together just outside of the village looking at the local landscape and the views back over Princetown and it's rather forbouding prison, which is now a museum.  To top it off the sun was shining, making for an even more memorable day out in Dartmoor.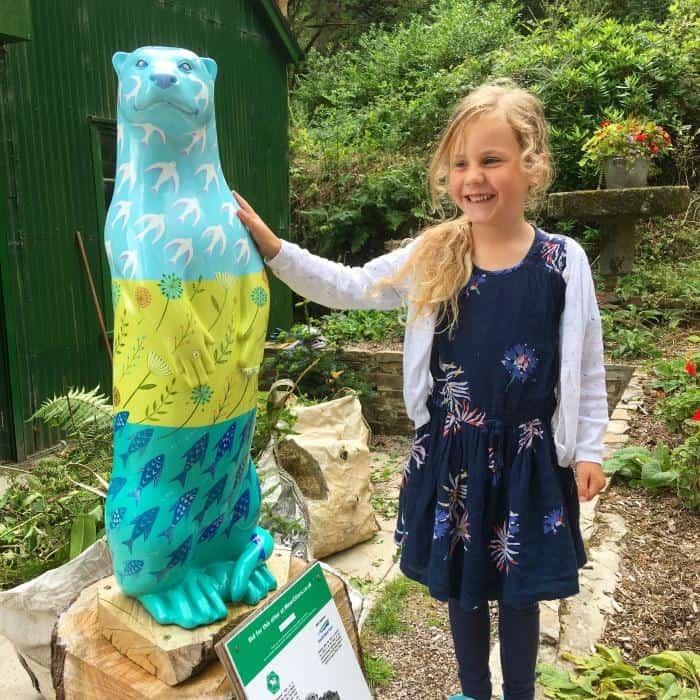 After more otter missions in the car exploring Pixieland in Dartmeet, Hexworthy and Burrator Reservoir  we felt that we had another fantastic day under our belt.  The sense of adventure was high as we scoured Dartmoor and it's narrow country lanes to the different otter locations.
Our final resting stop was the gorgeous Moorland Garden Hotel in Yelverton where we got to meet another very special otter.  This is where the Potter Otter is in residence and he is definitely one of our favourites.  We got into the Harry Potter spirit with some wizard inspired dressing up, which made the experience even more fun.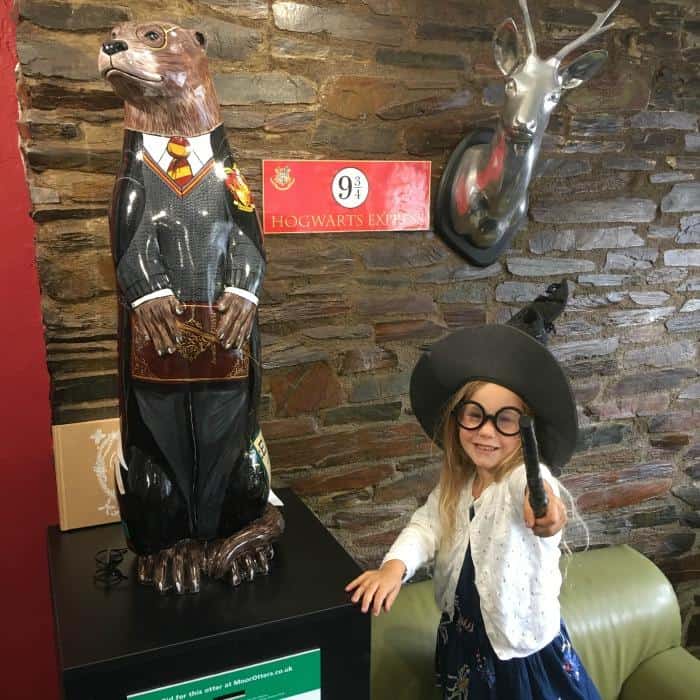 Before leaving Dartmoor and the Moor Otters Trail, we also got the chance to explore Buckland Abbey.  This was a landmark stop for us as 'Otterman' was our 20th otter on the trail.  If you find 20 otters you can claim your otter spotter badge at one of Dartmoor's visitor's centre's and enter a competition to win some lovely prizes including a 2 night stay at Harford Bridge Park.
As well as finding our final otter, we also enjoyed exploring Buckland Abbey and the wonderful art collection currently in residence there called The Art Of Reflections by Andrew Logan, all of which really captured my daughters' imagination.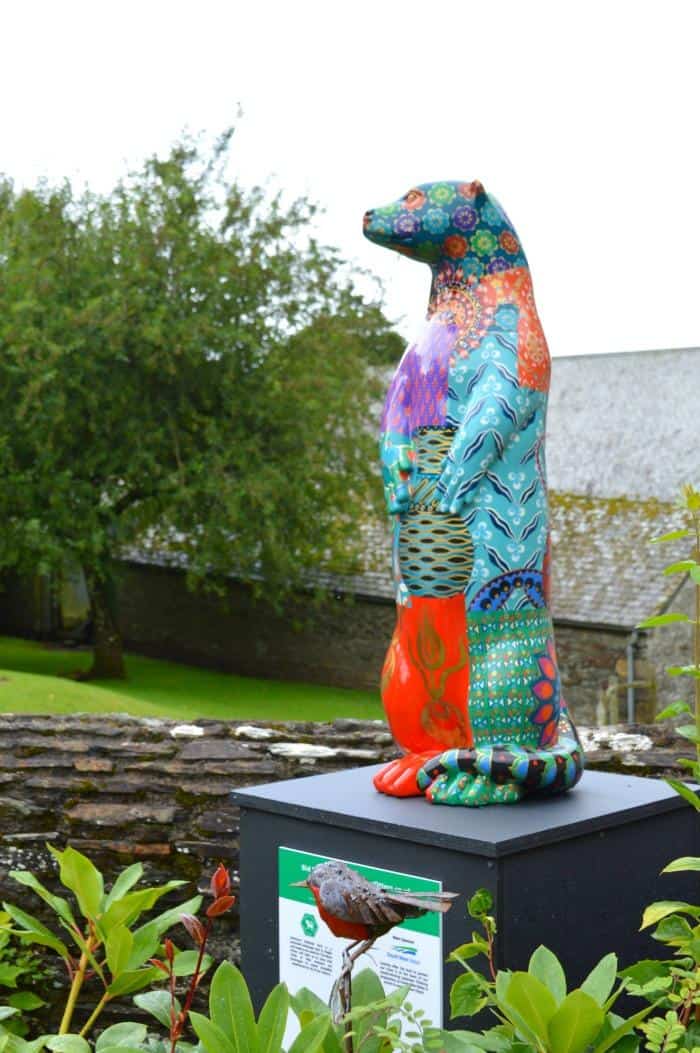 I had no idea how my daughter would react to the Moor Otters Trail or indeed if it was going to be something she would enjoy.  I loved how much she embraced the experience and it really helped to bring Dartmoor to life for her.  She loved using the maps in the trail book and guessing which otter we might see next.  She actually picked Caesar correctly when we arrived at The Rock Inn at Yelverton, which made her otter spotting day.
Since coming back home, you can tell she really feels like she has achieved something by going otter spotting.  She's so proud of her book where she has ticked off the otters she has seen and has told her Daddy and sister all about her adventure.  There is also talk of sharing her otter story at show and tell when she goes back to school.
If you are visiting Devon this summer I can totally recommend adding the Moor Otters Trail to your holiday experience as you will enjoy exploring the area, finding these incredibly beautiful creatures and you might even get to win a prize!
Have you read the Ultimate Guide to Making Family Travel Easier yet? It's awesome!
If you are planning a visit to Devon, make sure you visit the Official Dartmoor Tourism Organisation to help plan your trip.  You can find this essential source of information for anyone visiting Dartmoor here www.visitdartmoor.co.uk
Read our Dartmoor hotel reviews here:
The Bedford Hotel, Two Bridges Hotel and Moorland Garden Hotel.
Our visit to explore Dartmoor and the moor otters trail was a planned press trip, but all thoughts and opinions are our own.