Buying new school shoes is part and parcel of getting ready for the new school term isn't it?  My daughters both love getting a new pair of shoes.  They also have to have the same things, so when we found out that Diechmann were offering buy one get one half price on their school shoes range that sounded perfect for us.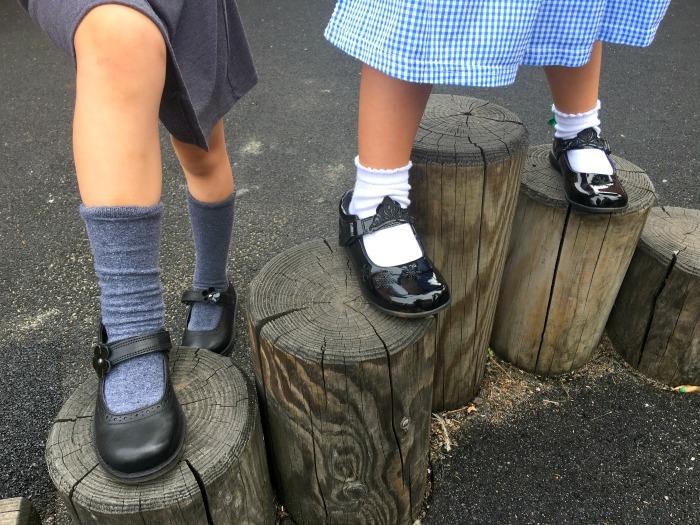 Now, I know what you are thinking, our 3 year old daughter isn't at school yet.  She isn't actually going to school for another year, but she doesn't seem to realise that.  She likes to put on a school uniform, just like her big sister, and pretend she's going to school.  There's no doubt in my mind that she would sneak into the classroom if my back was turned!  In fact she has tried it a few times on the school run.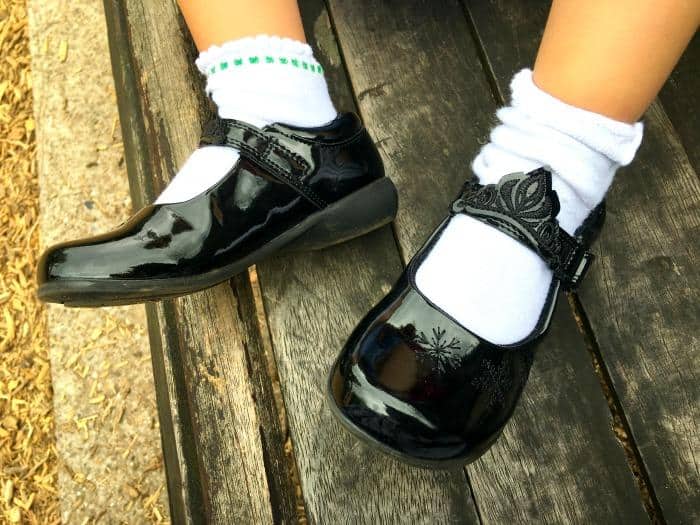 Frozen School Shoes
If she wants to wear a pair of school shoes like her sister, that is just fine by us as they are practical for going to nursery in and for daily use.  We found her a lovely pair of Frozen school shoes in the Diechmann range, and they are perfect for her.  They are patent, which she loves, and she has referred to them as her princess shoes from the moment they came out of the box.  I was desperate for a pair of patent school shoes when I was a child, so I'm a huge fan of them too.
These cute Frozen patent shoes have some lovely features like Elsa's crown on the touch fastening strap and a snowflake pattern on the toe.  Inside the school shoes is a picture of Ana and Elsa as well, so they tick so many boxes for Frozen fans.  They look great as well as being a nice pair of comfortable shoes for school (or nursery) with padding on the heel and a flexible sole.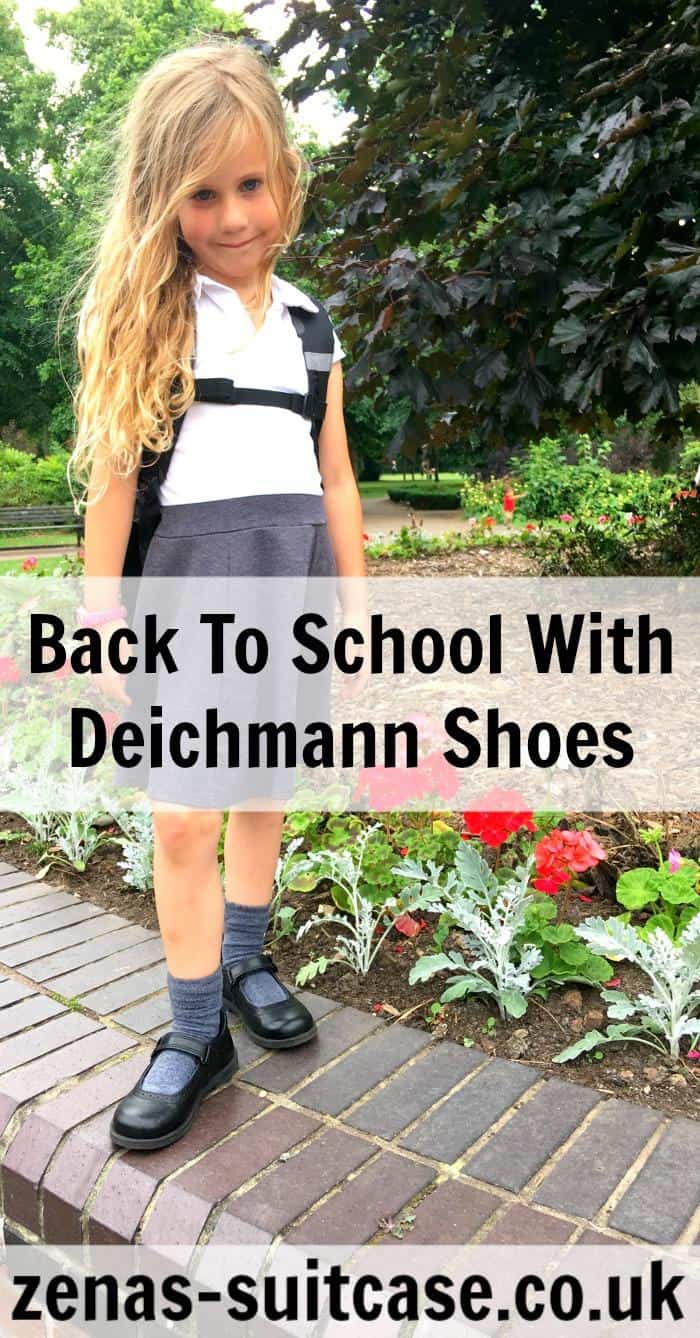 Our 5 year old daughter does need a good sturdy school shoe that will stand up to running around in the playground so we choose the flower detail leather bar school shoes, because they have a cute features but also have a strong deep sole to help prevent wear and tear.  Scuffs are a big problem for us with school shoes, so having a sole that is deep and wider than the shoe helps to prevent them.
They fit my daughter very well, and the bar touch fastening strap is easy for my daughter to use and keeps them secure to her feet.  The heel padding has also helped to prevent rubbing and discomfort and means she is happy wearing them throughout the school day.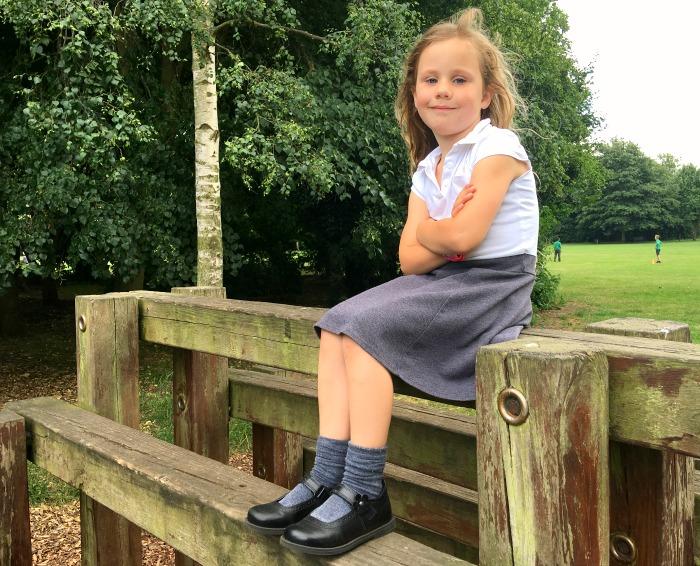 Overall we a really happy with both pairs of Diechmann school shoes in terms of quality and value for money.  I'm also pretty confident they will stand up to the new school year very well, and I'm hopeful from what I've seen of the girls wearing them so far, that they won't need replacing anytime soon!
See the shoes in action in our latest YouTube video here:
This post was written in collaboration with Diechmann