Can you believe that I had Amazon Prime for a whole year, and didn't realise that I had access to some awesome TV and music.  I'm not quite sure how it happened but as soon as I realised I ordered my Amazon Fire stick and we've been playing catch up ever since.  I'll talk to you about my favourite adult TV shows another time, but today I want to share what the kids and I are watching this Halloween.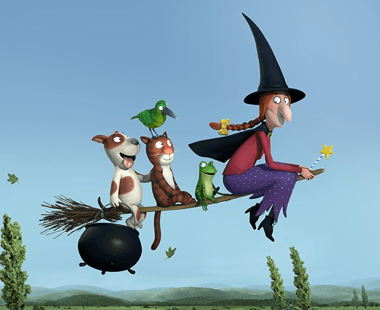 First up is Room on the Broom.  This has been a huge hit with Brook and we have watched it a lot already.  She even picks up the Fire Stick and tries to use the voice search facility herself if I'm not being quick enough for her liking.
The story follows a kindly witch who allows a dog, a bird and a frog to ride on her broomstick. Soon, the group have to work together to save the Witch from a fire-breathing dragon who sets her broom on fire and threatens to eat her.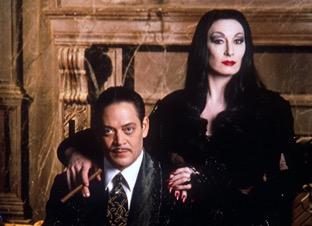 The Addams Family is one of my favourite films.  I'm even old enough to remember the original TV series so it has a huge place in my heart.  I'm not a fan of real horror films, but this is right up my street.
The story begins when long-lost Uncle Fester reappears after 25 years in the Bermuda Triangle, Gomez and Morticia plan a celebration to wake the dead. But Wednesday barely has time to warm up her electric chair before Thing points out Fester's uncommonly "normal" behavior. Could this Fester be a fake, part of an evil scheme to raid the Addams fortune?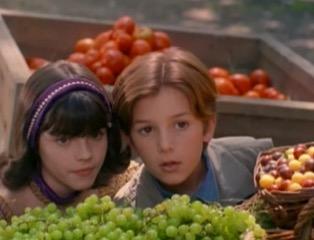 Here's a film for the younger kids that will feature over the weekend in our house, especially if the weather isn't so great.
While on location in a spooky Italian villa with his Hollywood big-shot mum and her dorky boyfriend, twelve-year-old Kevin befriends a Renaissance-era girl ghost who helps him cause unrest on the set.  Sounds like good old fashioned spooky fun doesn't it.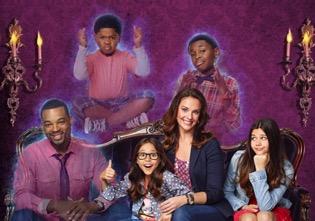 Here's the first of our favourite American TV shows that will last us well beyond Halloween and well into autumn TV viewing.
After being uprooted from New York to New Orleans, the Hathaways were ready to just get back to their normal lives in their new home, but little did they know that a family of ghosts had the same idea.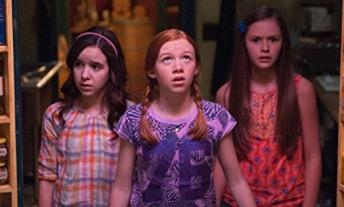 I love it when the girls ask to watch Just Add Magic, and we all snuggle down on the sofa to find out what the three friends have been up to.
Kelly Quinn and her two BFF's, Darbie and Hannah, stumble upon her grandmother's mysterious cookbook in the attic and discover some far from ordinary recipes. When the Shut'em Up Shortcake silences Kelly's pesky little brother and the Healing Hazelnut Tart heals Darbie's ankle, the girls discover they have the power of magic.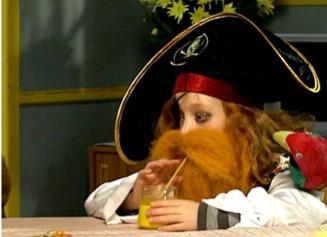 Both the girls love Katie Morag and this is a great episode for little ones to watch at this time of year.
If your not already in the know, Katie Morag is a small, feisty red-headed girl who lives on the Isle of Struay. It is Halloween and Katie Morag dresses as a pirate to go around the neighbours' houses.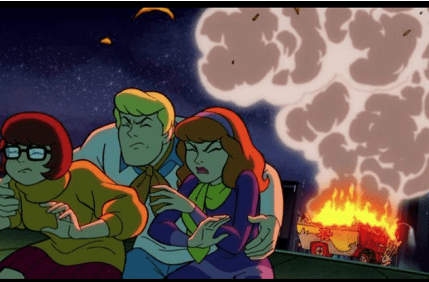 Scooby-Doo and the gang lend themselves so well to Halloween capers, and this film will keep the kiddos entertained on the spookiest night of the year.
Velma discovers she's inherited her great-great-uncles' cursed castle in Transylvania, Pennsylvania. This Scooby-Doo adventure has enough spooky fun to make the whole family come alive!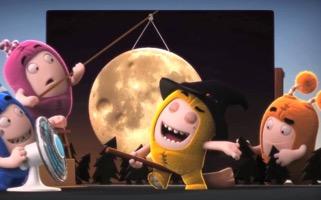 We have been introduced to some cute new characters on Amazon Prime this autumn.  Have you seen the Oddbods yet?
As well as some other fun episodes for kids, you can follow the Oddbods as they go out and about tricking and treating their way through Halloween. Well… mostly tricking.
What will you be watching these shows on Amazon Prime this Halloween?