Edinburgh – known as 'the Athens of the North' and it's one of Europe's most beautiful cities.
The New Town is full of stunning neoclassical architecture and the dramatic volcano-perched castle provides a picture postcard appeal that's uniquely charming.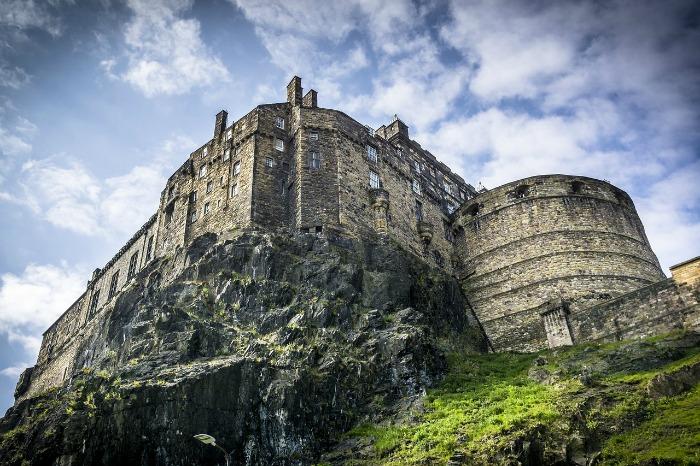 You'll never run short of cultural or historic attractions in Scotland's capital, they are so many things to do in Edinburgh — but it's also home to vibrant restaurants that tingle the taste buds of trendy locals and visitors alike.
Book a table at one of these four spots to dine in style in Edinburgh and you'll be licking your lips in anticipation.
The Ivy on the Square
The Ivy in London's Covent Garden has been a chic celebrity hangout for years and now the brasserie has opened an Edinburgh branch in a prime city centre St Andrew's Square location.
The newly opened Ivy on the Square raises the glamour stakes with its swish Art Deco bar and Chesterfield booths.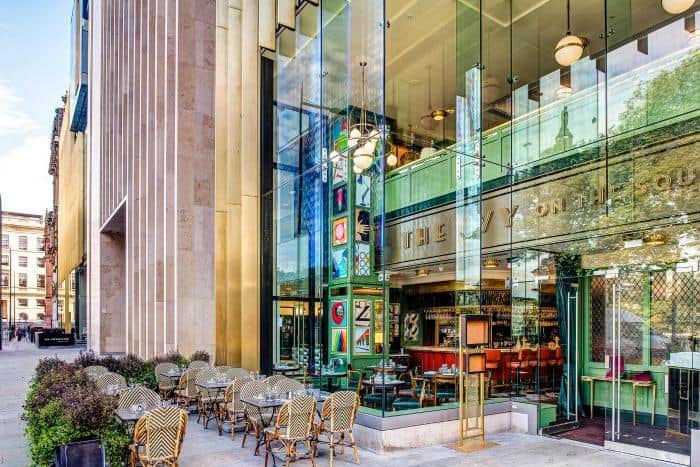 Diners can enjoy traditional dishes with a sophisticated twist like scrambled eggs with Scottish smoked salmon, avocado and spinach benedict or wild mushroom and duck.
The St Andrew Royale and Holyrood Spritz cocktails pay homage to the host city and there's an excellent choice of rare whiskies.
The Ivy chefs have tweaked the menu terrifically to suit refined Scottish tastes — book a table next time you're north of the border.
The Dome
If you're lucky enough to visit Edinburgh during the festive season, don't miss out on a trip to The Dome.
The ravishing George Street restaurant's Graeco-Roman pillars are lavishly decorated with red bows, holly garlands and sparkling lights as Christmas approaches — providing the perfect photo opportunity to pose in a long party dress prior to a marvellous meal.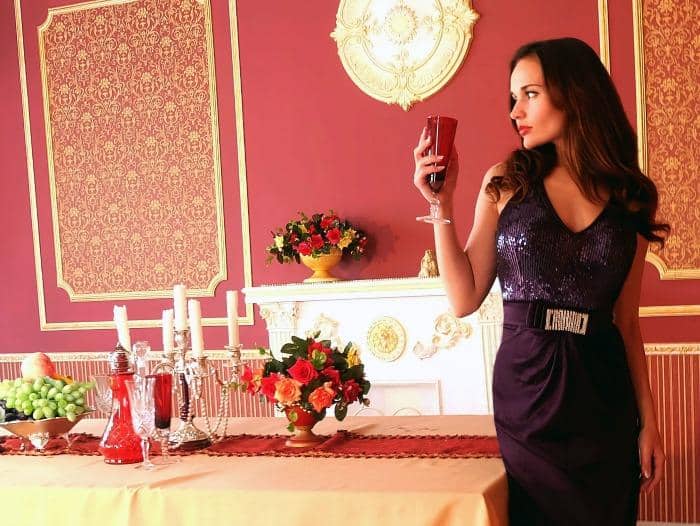 There's no strict dress code, although you might feel that elegant eveningwear complements a soiree underneath the spellbinding chandeliers.
The cuisine's rather nice too — the spinach and feta in filo pastry or roast rump of lamb should stir your appetite.
Henderson's
Henderson's has been building a healthy eating empire in Edinburgh since 1962 and the vegan restaurant now has two city centre locations and one in Holyrood, as well as a delectable deli shop.
It was initially vegetarian but since 2015 has offered completely vegan fare made from fresh local and organic ingredients.
The vegan haggis and root mash allows non-meat eaters to sample Scotland's national dish and the vegan lasagne is the stuff of legends.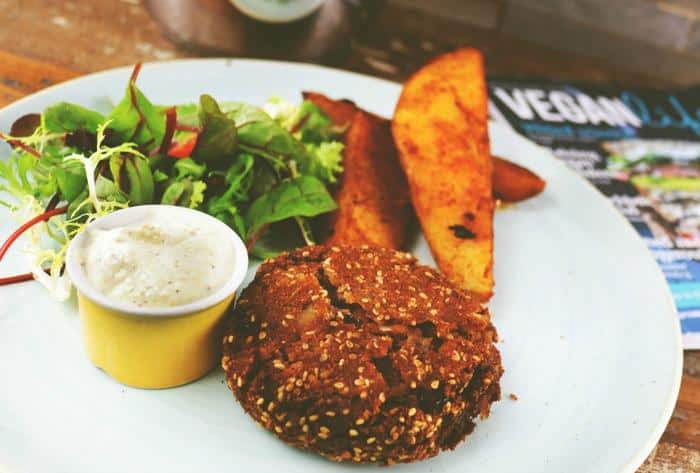 But the best thing is the atmosphere — Henderson's Salad Table restaurant in the New Town is bustling with laid-back Boho vibes and regularly offers live music from a range of musicians.
So if you're looking for a slice of Edinburgh life pop into any one of these vivacious veggie cafes.
These three spots to dine in style in Edinburgh should whet your appetite for the stunning city.
What's your favourite Edinburgh eatery? Share your tips in the comments section.
If you'd share this post with your friends and followers you'd literally make my day!
Are you visiting Edinburgh? Pin these ideas for later: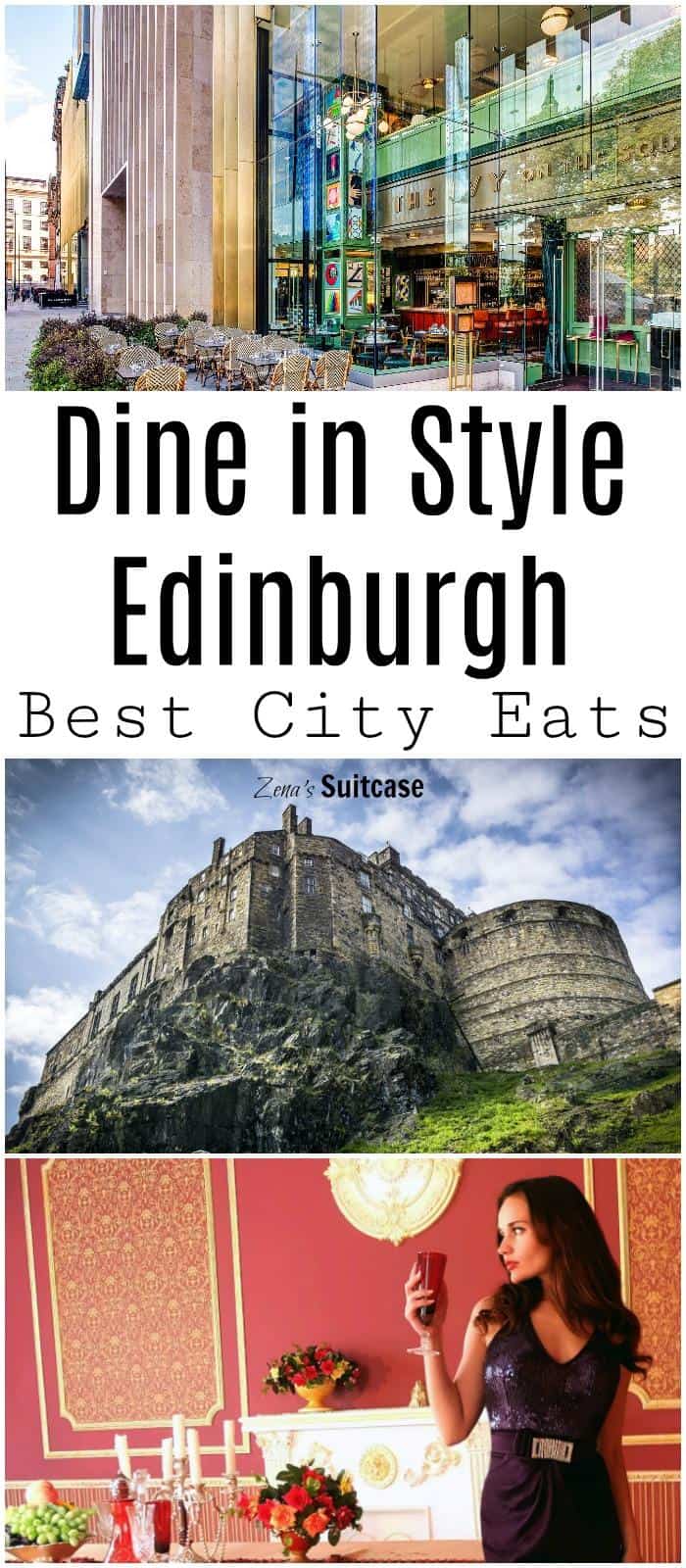 This is a collaborative post written by Robbie Handy.