Do you have days when you dream what would happen if you won the lottery?  When we were stuck in the house last week with the ice and snow my mind couldn't help but wonder to be honest.  I picked up my travel book and started planning how I'd spend my millions if I was lucky enough to have my numbers come up on the lottery.  I got a little carried away with my planning so I thought I'd share the results on here.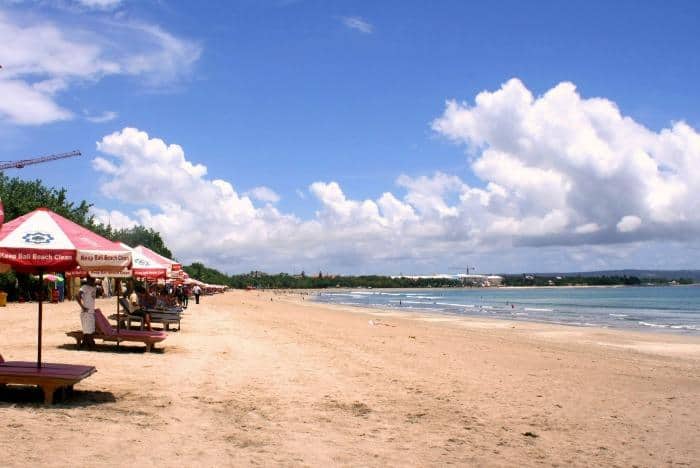 Daydreaming of warmer climates and culturally rich experiences certainly helped when the pipe burst in the loft!  I definitely realised at that point that I'm no good in a crisis and given any kind of windfall the first thing I would do is start planning a world trip.   Here's where I would pick to travel to and why.
Bali, Indonesia
The first place I would visit if I was to win a significant amount of money is Bali.  I would be keen to remain grounded despite a sudden windfall and Bali sounds like the perfect destination to help you keep your feet on the ground and explore one's own spirituality.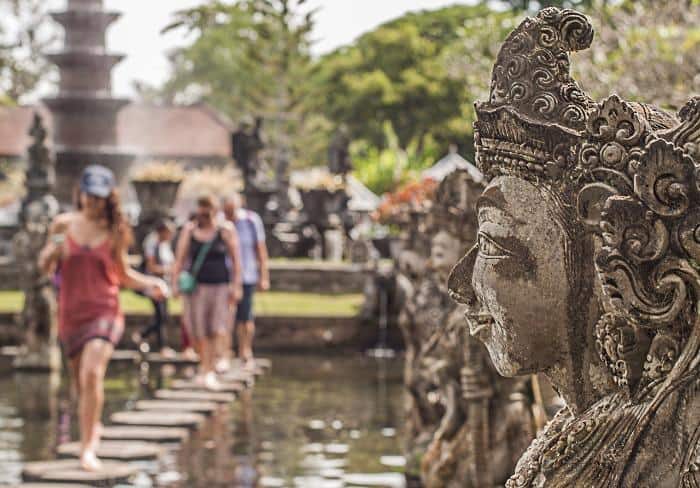 Bali is spoilt with natural beauty and wonderful people making it and ideal place to visit with plenty of things to see and do.  The island enjoys stunning beaches with breathtaking sunsets and beautiful temples to explore ensuring that serenity and calm are never far away.
Cambodia
Also, spending some time in South East Asia really appeals to me and visiting the up and coming travel destination of Cambodia feels like it would tick a lot of my travel boxes.  The UNESCO World Heritage Angkor Archiological Park in Siem Reap would be absolutely at the top of my list, and I suspect that Ankor Wat would be a mind-blowing sight in person.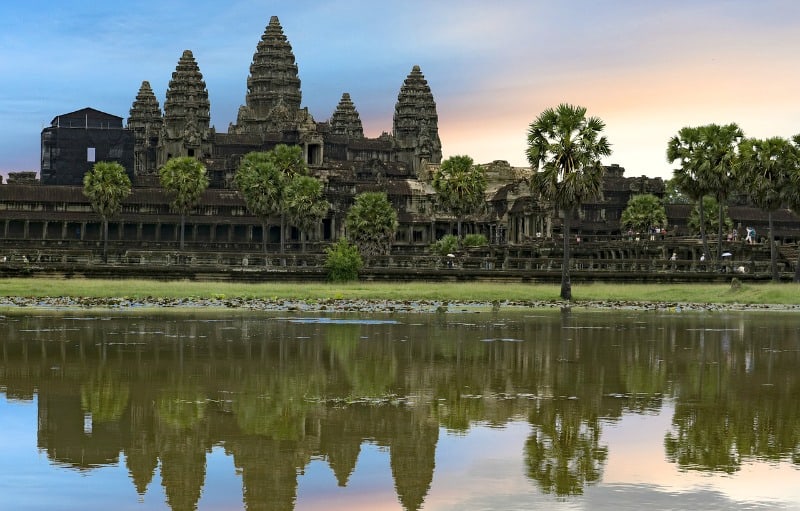 Of course I would enjoy venturing deeper into the country to seek out beautiful landscapes and waterfalls and even take a trip on the famous bamboo train. In terms of where to stay in Cambodia I would certainly be adding a luxury river retreat to my list of unique travel experiences.
Vietnam
Vietnam is a country that holds a huge fascination for me so it would make sense to make this the next destination on my travels.  It's experienced a number of cultural influences over the years and the scars of the Vietnam war still run deep.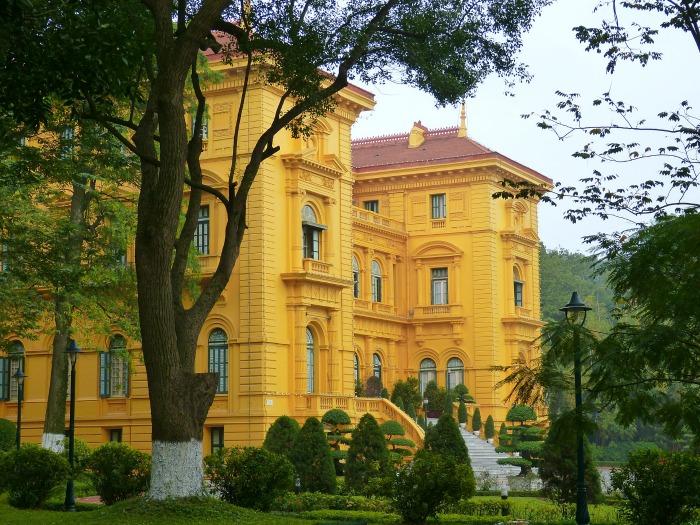 It's a destination of much beauty and huge contrast as you move from the hustle and bustle of Ho Chi Minh City to explore the floating markets and paddy fields of the Mekong Delta.  If you need more inspiration, these 10 Vietnam bucket list ideas will certainly help.
Thailand
I have wanted to visit Thailand for as long as I can remember, and despite being a popular destination with backpackers I suspect it has a lot to offer a range of travellers.  I'm such a huge fan of Thai cuisine that I would have to visit the country that it originates from but there are lots of other boxes to tick here too.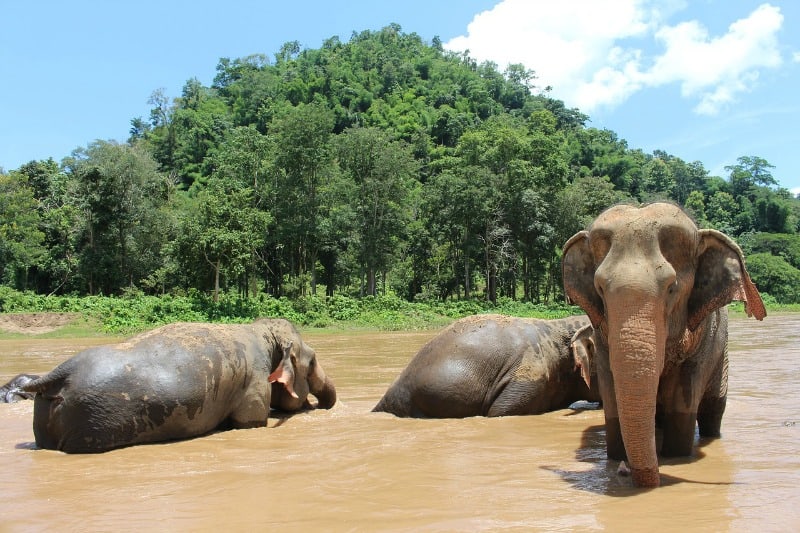 Thailand brings to mind stunning beaches, crystal clear waters and memorable views from access points like John Suwan Mountain View Point.  There are so many memories to be made here and one at the very top of my list would be to visit one of the elephant sanctuaries and get to know these magnificent animals in their natural habitat.
Cuba
Lets hop over to the other side of the world for the next leg of our world travel experience.  Visiting Cuba is like taking a step back in time given it's socialist ideology and Marxist roots.  Imagine visiting the thriving city of Havana, with it's iconic vintage cars and colourful streets where people still hold there heads high.
The smart phone culture is nowhere to be seen on this island in the Caribbean, and it won't take long for the absence of materialism and advertising billboards to hit you as you explore this interesting country.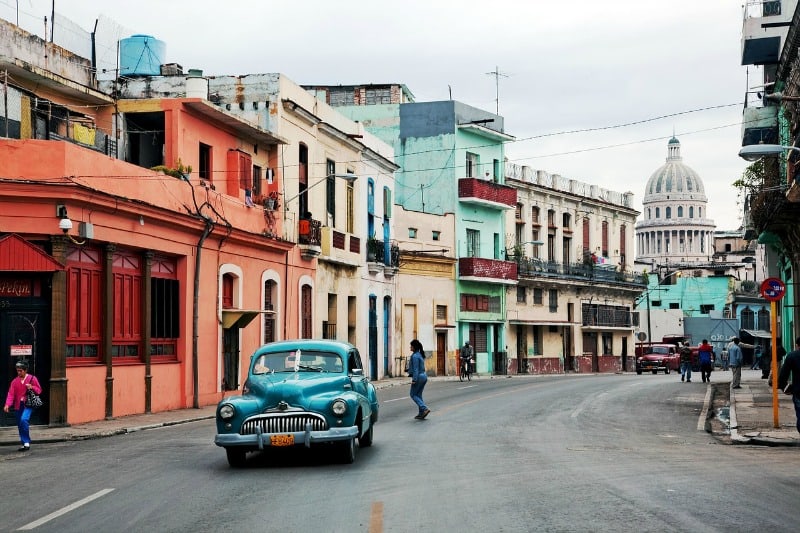 Florida, USA
You are probably thinking, why on earth would I add Florida to this list of interesting places to visit after exploring so many culturally rich and diverse destinations.  Well Florida is just a box my inner child has got to tick I'm afraid, and if I was to win the lottery I would want to add some fun travel experiences to my trip too.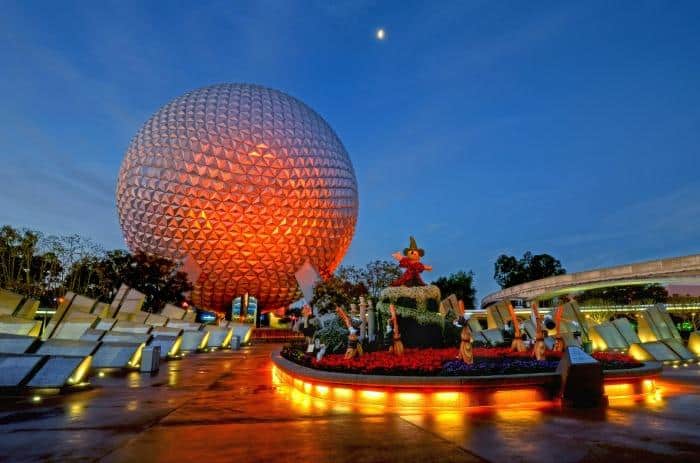 Florida is all about the theme parks isn't it and I would have to touch base with all of them.  I would enjoy taking the family to Walt Disney World and Universal Studios, but I would also look to see what the rest of Florida had to offer too.
California, USA
Another bucket list destination that I haven't yet managed to tick off yet is California on the west coast of the USA.  The Golden State has so much to offer from the Golden Gate Bridge to the Big Sur and the Pacific Coast Highway.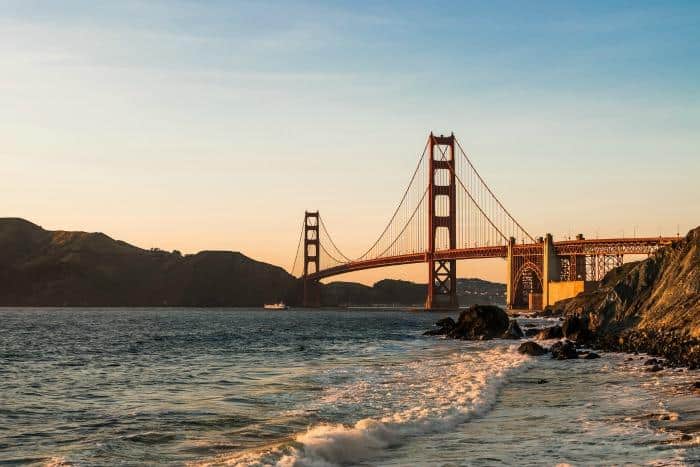 I would plan a packed itinerary including riding cable cars in beautiful San Fransisco and exploring the famous Yosemite National Park.  I suspect a visit to explore the many wonderful wineries of Napa Valley would also make it onto the list as well as a visit to Los Angeles to rub shoulders with the stars along Rodeo Drive.
So what do you think of my destinations?  I love a range of travel experiences and I hope these places to visit inspire you in some way.  Where would you chose to travel to if you won the lottery?  I'd love to hear the places you would chose to visit in the comments below.
Know someone who would enjoy this post?  Please do share it with your friends and followers, as it would literally make my day.  
For the latest blog posts, offers and giveaways don't forget to subscribe to Zena's Suitcase.  You can also follow the latest updates on Twitter, Facebook, Instagram and Pinterest.
Written in collaboration with Lottoland.