Have you ever dreamed of visiting paradise?  If you have, I'm guessing that Bali is on your travel bucket list with it's rugged coastline, beautiful beaches, vibrant culture and lush rice fields.  With all this nature and stunning scenery  it's an island that appeals to all kinds of travellers from all over the world with over 3.1 million visitors a year.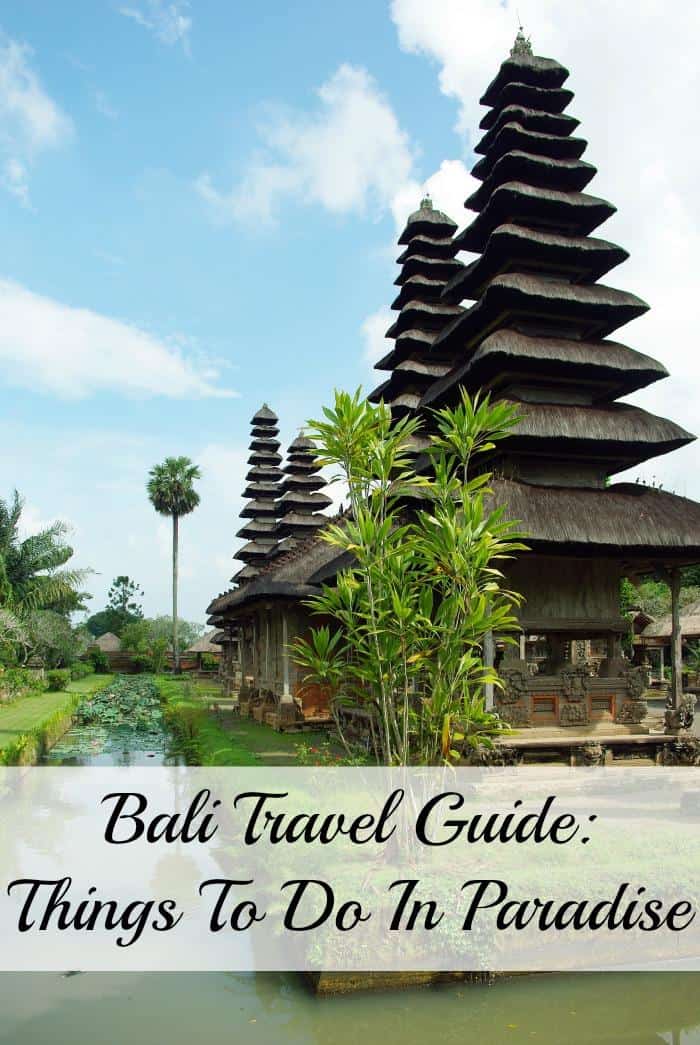 Bali is one of around 17000 islands in the Indonesian archipelago with around 4 million inhabitants.  It's a deeply spiritual island and is home to Indonesia's Hindu minority and a number of significant religious temples.  Balinese people are famous for the friendly smile and generous personalities, making it's many visitors feel incredibly welcome for the duration of their stay.
Where To Stay In Bali
When an island is popularly known as paradise, it's bound to attract a few tourists along the way.  If you wish to stay in a luxury resort in Bali there are none better than the Novotel Nusa Dua.  It has excellent access to long golden beaches, and is only a short drive from the vibrant centre of Ubud and the incredibly popular mountain region.  You will have many options for an exciting holiday in Bali if you stay here.
If you are looking for an excellent family friendly hotel with a range of facilities this is a great choice for you to see now.  Nusa Dua is the perfect place to relax after a busy day exploring everything this amazing island has to offer.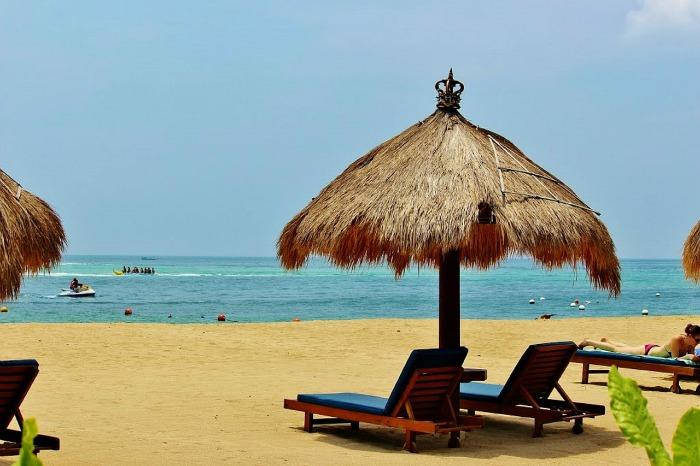 If you are visiting Bali to enjoy diving and explore the extensive marine life, look for accommodation in the north of the island.  Hear you'll find interesting boutique hotels and an array of budget accommodation to suit every pocket.
If you want to be in the heart of the hustle and bustle, then consider Kuta as an option, but do your research, as it's definitely not for everyone.
What To Do In Bali
One of the reasons Bali has become such a popular holiday destination in Indonesia is because of the variety of things to see and do on the island.  If you visit Bali, I strongly recommend you tick these things off your travel itinerary  and I guarantee you will leave the island with no regrets.
Go To The Beach
Bali boasts some beautiful beaches and stunning natural coastline and both must be enjoyed.  They are great for swimming, diving or just for soaking up the sun.  If the beach is going to be a major part of your holiday, visit during the dry season, April – October, as some of the beaches are effected by the seasonal variations.
For beautiful blue water and pristine white sand, Nusa Dua has glorious beaches and offers one of the best spots to enjoy the Bali sunrise. The beaches in Sunar are very popular, and provide a local feel for visitors being one of the first developed tourist areas on the island.  The beaches around Kuta are known for their beautiful sunsets and nightlife, but the sea is a little rougher here and the beaches aren't always as clean.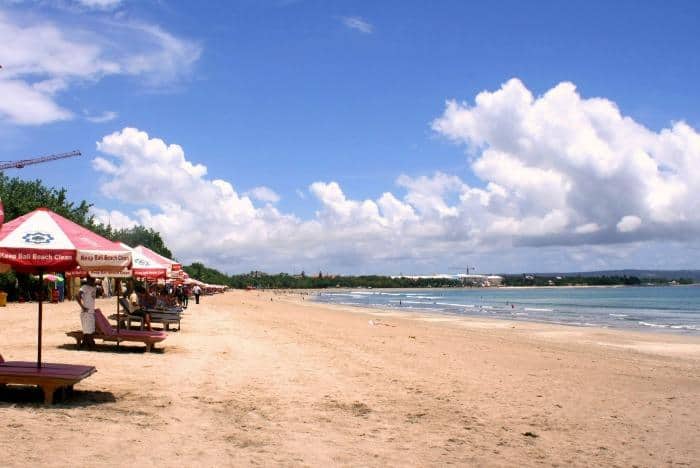 Go To A Temple
You have not truly experienced the culture of Bali until you have visited a temple, and enjoyed one of the peaceful cleansing rituals in the spring pools.  Titra Empul Temple in Tampaksiring is very popular with guests, but Tanah Lot Temple in Beraban is famous for it's local significance and Uluwantu Temple offers some breathtaking views.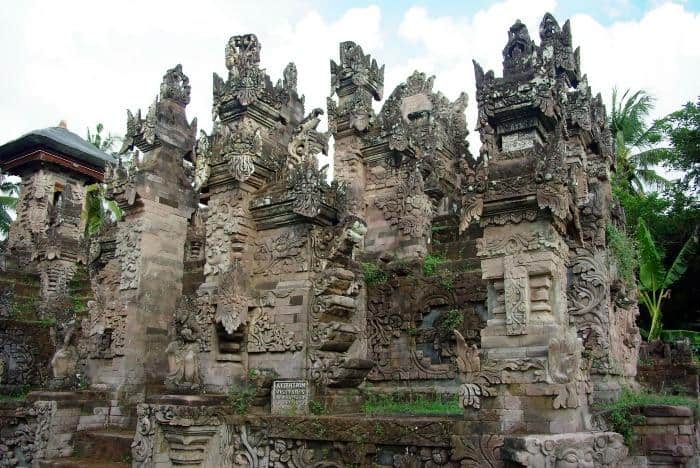 Enjoy A Bali Dance
The Bali dance is incredibly colourful and dramatic, and thus incredibly entertaining.  Here the Bali culture really comes to life as the dancers portray local stories with this incredibly expressive and artistic form of dance.  The Balinese people are literally born into this ritualist art form as babies are played Bali music while in the womb.  It's definitely helped keep the tradition going.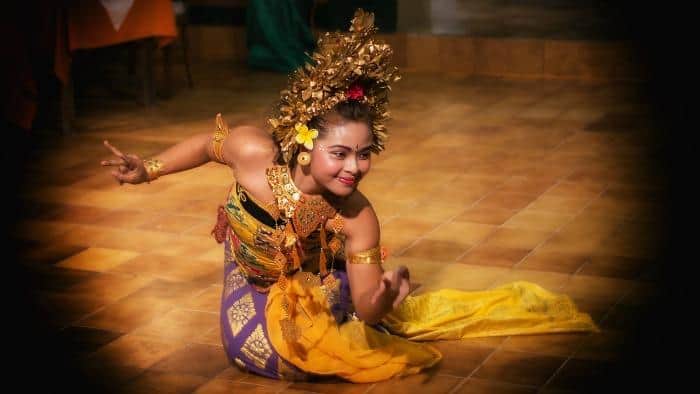 Visit Monkey Forest
Bali offers some interesting and extensive wildlife.  Pop along to Monkey Forest and get up close and personal with some of the cutest creatures in the world.  Be careful though, as they really are not shy and will help themselves to your water or any food you might be carrying.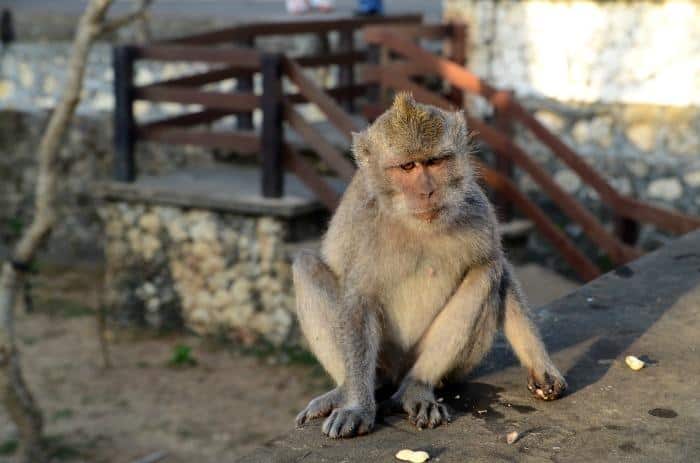 Sample The Local Food
No visit to Bali would be complete without sampling the local food.  The Bali cuisine is unique to the island and is heavily influenced by Hindu traditions.  Packed with flavour, meats are combined with garlic, coconut and chilli to bring you a selection of tasty local dishes.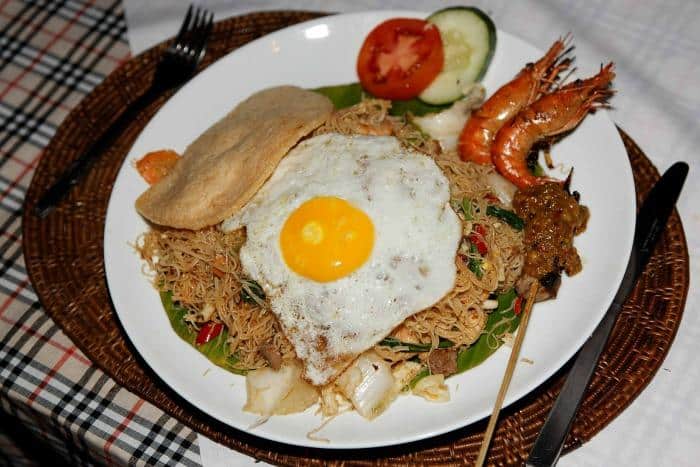 Explore The Island
If you really want to find out what life in Bali is all about, hire a driver and really explore the Island of the Gods.  The experiences you will not want to miss are visiting the coffee plantations, exploring the beautiful setting of the rice fields and visiting the waterfalls like that at Tegenungan.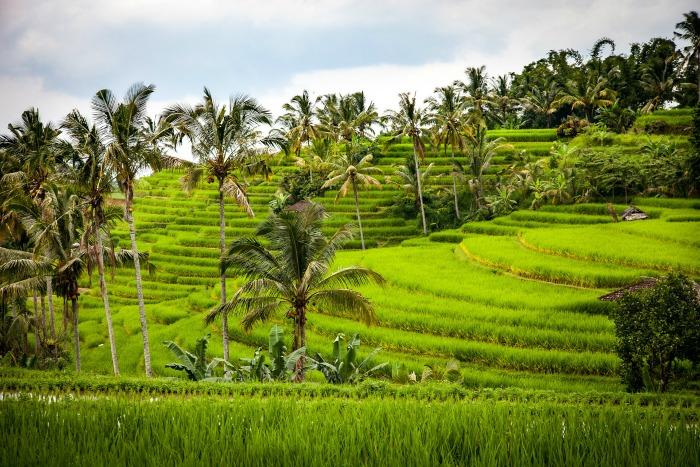 Have you ever visited Bali?  What would your top travel tips be?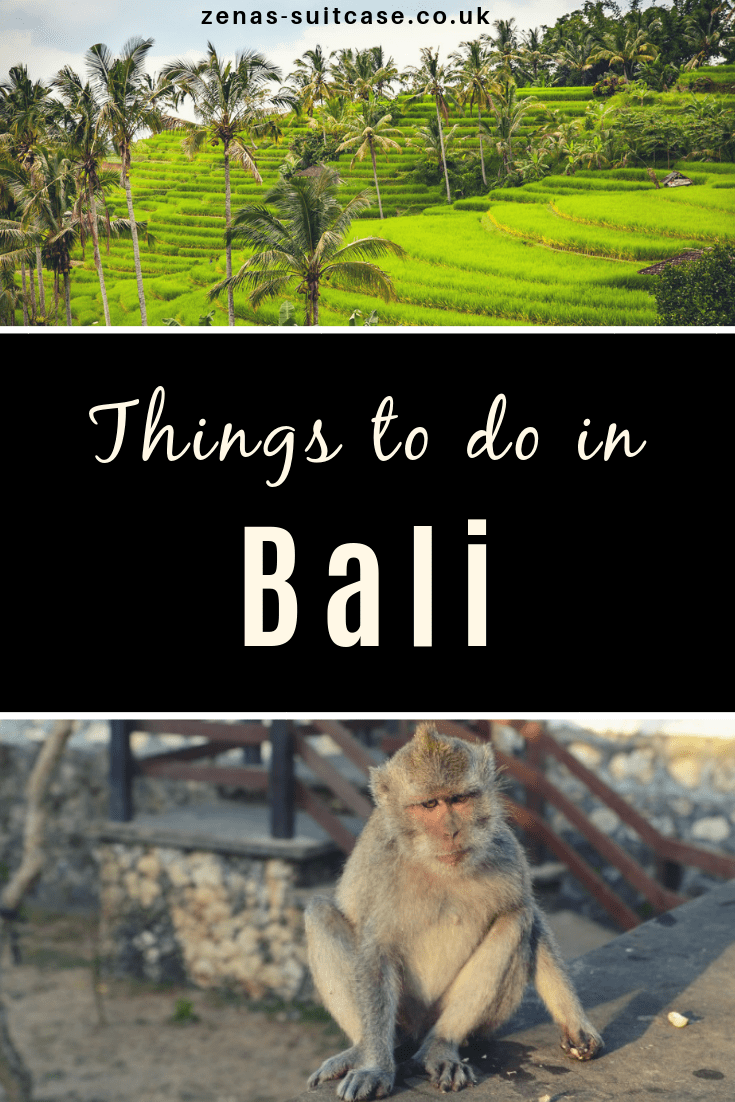 Want to see more of my travel posts? Click here