Hello lovely readers.  How are you today?  I really hope you are well.  It's a really grey day here and my thoughts always turn to holidays when the weather is like this.  My mission this year is to have you feeling totally prepared for any trip you might want to take, whether it's with the family, as a couple or maybe your first solo trip.
If we feel in control of the organising and packing, it's one less barrier out of the way and you will feel a step closer to your next holiday or short break.  Packing the toiletries and cosmetics for a trip seems to be one of the biggest issues for people.  It's something I get asked about a lot.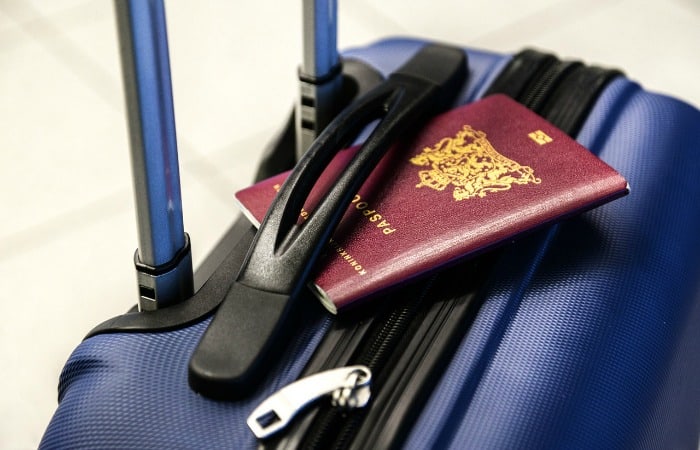 In this post I want to help you understand what toiletries and liquids you can pack to take on a plane.  Once you have it nailed what you can take, you can completely remove this stress from getting ready for your trip.
Top Tip: I have a clear bag filled with toiletries under 100ml in my bathroom storage that I can grab at anytime if I'm travelling with hand luggage only.  I just need to make sure I refill any empty items when I return.
If you are travelling solo or with hand luggage only it's really important to remember that only one clear bag filled with toiletries is allowed through airport security.  If you have more than one bag, or you buy some extra cosmetics before you go through security you will probably be told these can't travel with you.
If you are travelling with hold luggage, it's a good idea to pack your toiletries in here to avoid any issues. You are able to take items larger than 100ml in your checked bags also, which can be a big help for families and long trips.  If you do, my advice to you is to seal them in plastic bags to avoid any leaks or spills during the trip.  Opening a suitcase to shampoo everywhere generally isn't the best start to any holiday.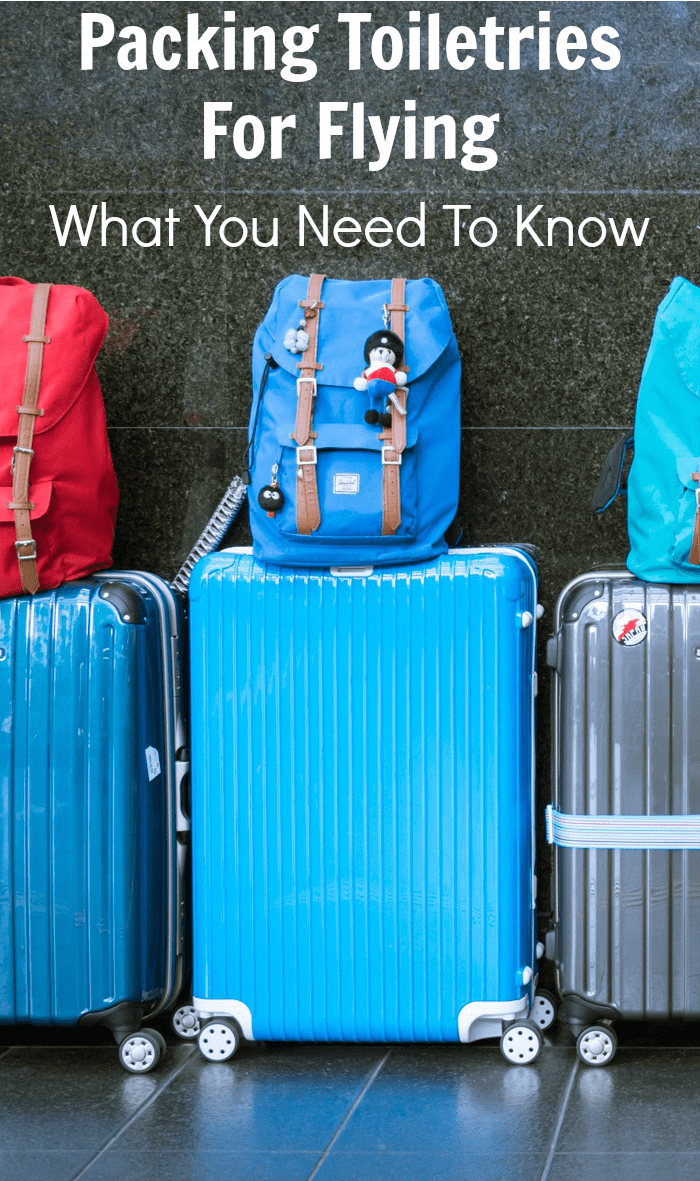 What Items Are Classed As Liquids
This might sound obvious, but there are somethings you might not have thought of.  I packed some yoghurt for my daughter once and it didn't make it through security:
any drinks, including water
liquid or semi-liquid foods, for example soup, syrups and yoghurts
cosmetics and toiletries, including creams, mascara and lip gloss
sprays or aerosols, including shaving foam and deodorants
toothpaste and similar items
gels
contact lens solution
any other solutions and items with a liquid or semi liquid consistency
What You Need To Know If You Pack Liquids In Your Hand Luggage
the container itself must be 100ml in size
bottles and containers must be placed in a clear resealable plastic bag, approximately 1 litre in size
contents must fit comfortably inside the bag so it can be sealed
The bag cannot be knotted or tied
only 1 plastic bag per person allowed
you must present the bag at airport security
There Are Some Exemptions
Sometimes, you can take liquid containers larger than 100ml through security if they:
are required for medical reasons
you have special dietary requirements
you need to travel with baby food or milk, and the baby is travelling with you
Make sure you check with your airline if there are any special restrictions in place or you are flying from another country as the rules could be slightly different.  The guidelines shared here apply to flying from UK airports.
It might all seem like a lot to take in, especially if it's your first trip but once you've got your head around it it does make sense and the rules are in place to make air travel safe for everyone, which is super important. If you follow this summary, I don't think you can go far wrong:
Summary of How to Pack Your Toiletries for Hand Luggage
pack one resealable plastic bag per person
both the container and the liquid must be 100ml or less
all liquids need to fit inside the bag so it can be resealed
Feeling lucky?  Check out my giveaways here.
Know someone who would enjoy this post?  Please do share it with your friends and followers, as it would literally make my day.  
For the latest blog posts, offers and giveaways don't forget to subscribe to Zena's Suitcase.  You can also follow the latest updates on Twitter, Facebook, Instagram and Pinterest.  
I've been provided with a set of toiletries to feature in this post.