I don't know how to admit this to you readers, but something happened over Christmas, and I'm really embarrassed to admit it.  As you all have probably realised by now, I work from home.  Last year I managed to turn our little box room into a home office, and I was so excited to have somewhere I could work and store all my papers.  I felt organised and on top of my game.  It was the best feeling of all.
When my eldest came back from Uni for the holiday, I temporarily moved out to make room for him while he was home.  Please note the use of the word temporary here!  When he went back to Uni I decided not to move back into my little office straight away, as the room needed decorating.  It turns out this move was fatal.
How I Lost My Office
My husband realised I hadn't moved my desk back into what was now the spare room.  I explained to him that it was best if I didn't. I wanted to get someone in to sort out some new wallpaper and give it a once over before using it again.
Well, my husband has very selective hearing, and choose to completely ignore the fact the room needed some DIY.  He's ever so good at turning a blind eye to these things, which you might remember from this post.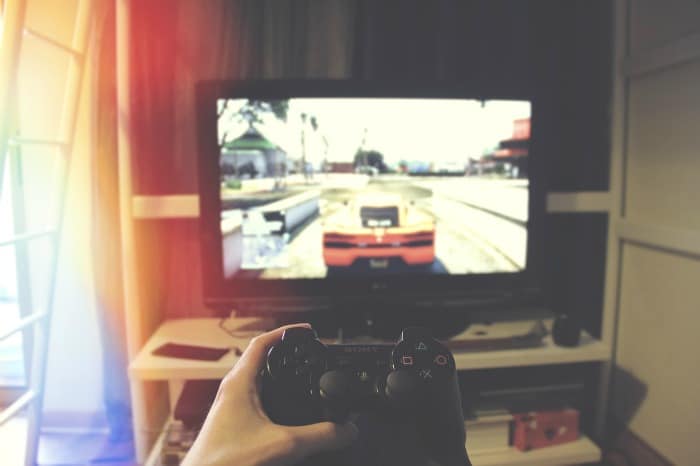 He started to make noises about building a PC instead, and kept popping into Currys and visiting Amazon to find the pieces of hardware he needed.  At this point it's probably worth mentioning my husband has a perfectly good Mac downstairs, but apparently it's not right for Gaming.  I'm really not sure if I'm a mug or not at this point!
Bit by bit, this computer appeared in what I can now only describe as a man cave and I find myself working at the dining room table again.  This wasn't what it was meant to look like! I fear that I will never get back in my little office again, and instead I need to consider other options.
Our house is small, but we have a good size garden.  Our current shed is on it's last legs, so I'm hatching a plot to create a she shed, or summer house if you like, that's just for me and maybe the girls.  With the other half safely locked away in his man cave, we could create a lovely little space for the females of the house.
Creating the Perfect She Shed
The shed itself would need to be around 8ft by 8ft, to make enough space for a desk, a chair and somewhere to store my paperwork.  Hopefully I could fit an armchair in there too, to make it feel cosy.
Having big windows and lots of light coming in would be uber important, especially in the summer months.  Glass doors that opened out onto the garden would also be on my wish list for this project.  If we get a summer in the UK, it's nice to be able to make the most of it.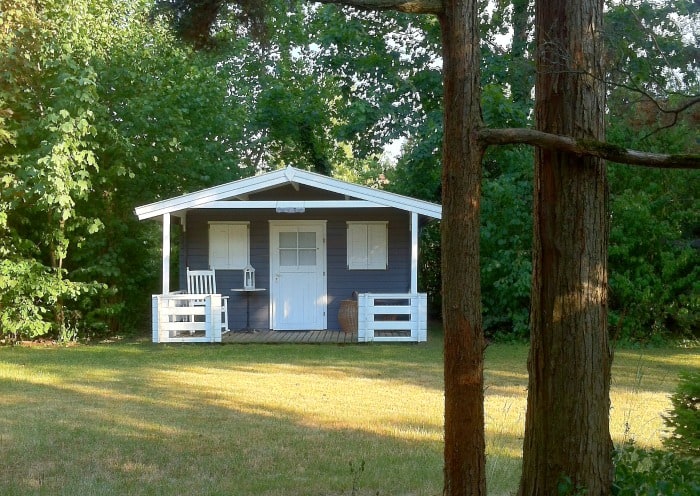 For it to be a calm and relaxing place to work, a lick of paint would be essential.  My preference would be for an eggshell blue on the exterior, with a mixture of whites and blues on the inside.  I can feel this wonderful space coming together already.  Can you picture it?
Personal Touches
As well as a work space, it needs to be inspiring and creative.  I really don't want it to look like an office, as my memories of those places aren't particularly great to be honest.
I'd love to see a few scatter cushions and throws warming up the place from the outset.  A few well placed travel quote plaques will be perfect for getting the creativity going and for adding a personal touch. The desk would also need a few coasters (for the morning coffee), as well as the obligatory desk tidy, to make it feel like home.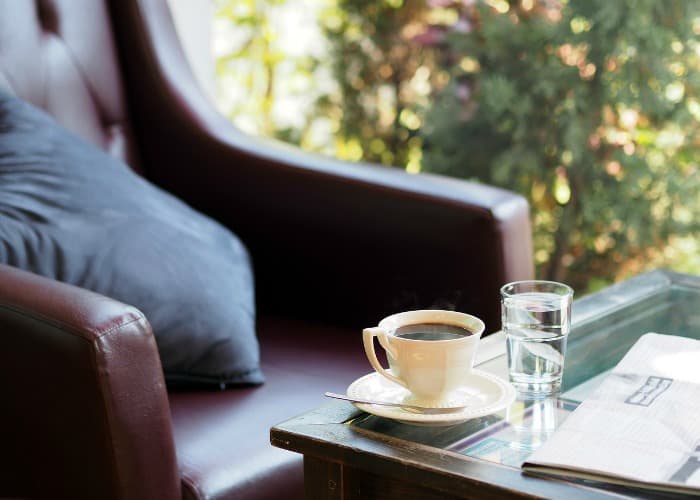 It would of course be wired, and fairy lights would make the place inviting, whatever the weather outside.  A sign on the door is bound to be a stark warning to the other half that this isn't his space, but I suspect it wouldn't be long before he'd come knocking at the shed door to find out what was going on.
Do you have a 'She Said'?  What makes it feel like home to you?
Know someone who would enjoy this post?  Please do share it with your friends and followers, as it would literally make my day.  
For the latest blog posts, offers and giveaways don't forget to subscribe to Zena's Suitcase.  You can also follow the latest updates on Twitter, Facebook, Instagram and Pinterest.