I really appreciate not being in an office anymore, so today I wanted to share some working from home tips with you all.  My days of being sat in an office, 9 to 5 are over, and I don't miss the sterile environment one bit.  All those grey desks cramped into a tiny space and the noise that went with it used to drive me crackers to tell you the truth.  Don't get me wrong, people had to go about their daily tasks, but the constant interruptions, telephone calls and rules over how to use the kitchen are things I'm happy to have left behind.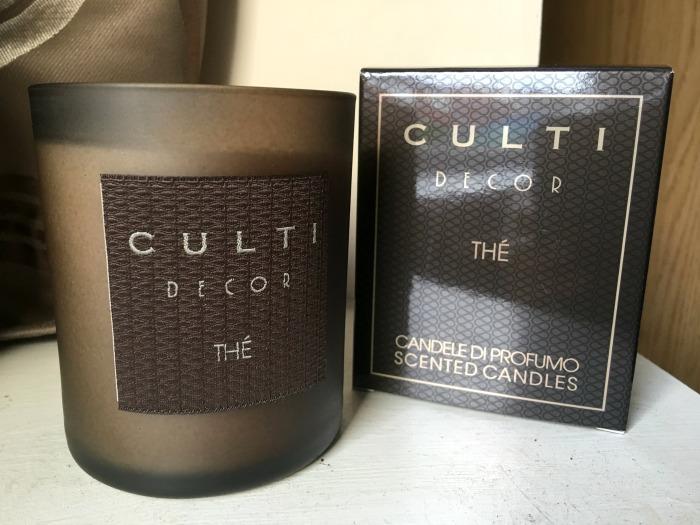 Working from home means that I'm in control of my home office setup and I'm mostly free from disruption.  I enjoy the peace and quiet I get from being able to work from home on my own terms but it's taken a while to get the balance right.  I've developed 3 ways to create and maintain a sense of calm while working at home so that I can be both creative and productive with the time I have available.
Working from Home Tips
Get The Chores Done First
This is one of my top working from home tips.  I've found that if I sit at my computer before I've tackled the household chores for the day I struggle  to focus on my work.  The laundry pile will nag me while I'm trying to write a blog post or catch up on social media and I feel torn for most of the day.
I spend the beginning of the day getting on top of things in the house so that I can sit down with a calm and clutter free mind before I start work.  I find this way I'm more productive throughout the day.
Add a Personal Touch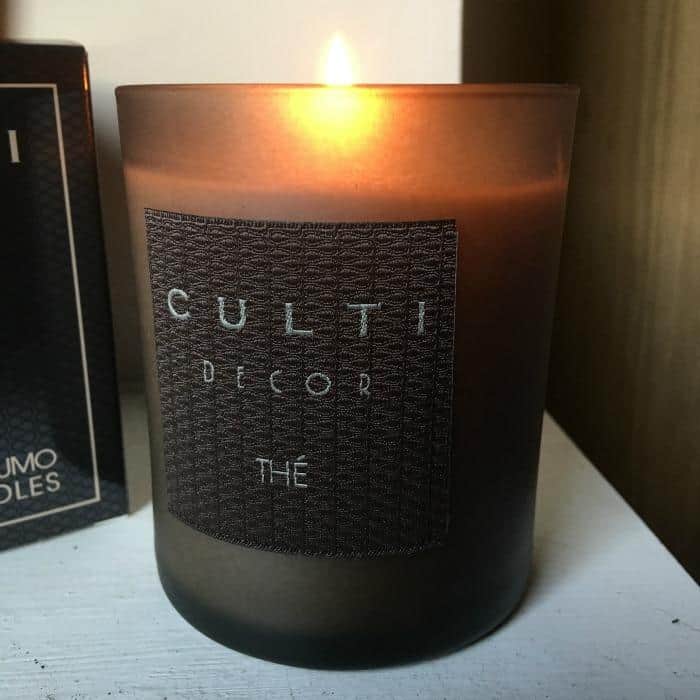 I really enjoy the fact that my home isn't an office, and I can add what ever touches I like to it when I'm working.  I'm really enjoying my Thé Culti Candle from Rooi at the moment and love the luxurious scent that it adds to the room when I'm working.
There's nothing worse than over bearing air fresheners or on the flip side, lingering unwanted aromas from the kitchen when your trying to get your head into your work.  These candles are subtle with their aroma, whilst still creating a calming atmosphere.  The Sencha Tea element to the fragrance is the most noticeable, and whilst being more fragrant than your standard cuppa, still creates the same comforting effect we all know and love.
Clear The Desk
This is a strategy I actually learned in the office, so my time there can't have been all bad.  At the time it irritated me, but now it helps me keep on top of my notes and to do lists.  At the end of every day I clear my desk, recycling papers I no longer require, and packing away my laptop and equipment.  It's one of those home office ideas that helps me draw a line between working and relaxing.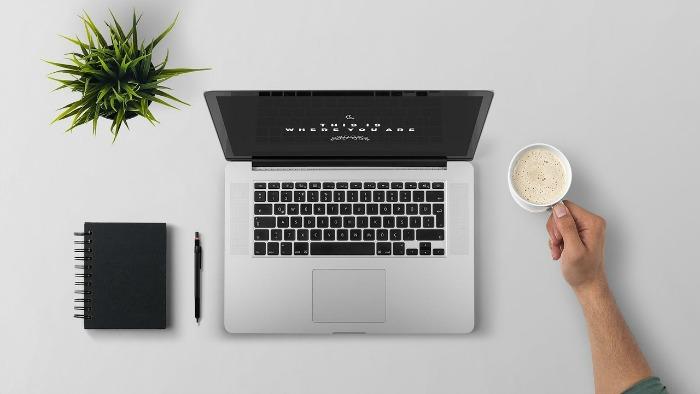 It creates an end to the working day and a fresh start for the new one.  When I start work with a clear desk, I feel on top of the overwhelm factor.  It encourages me to keep my notes on my computer, so there's less paper flying around, and it helps me reprioritise my to do lists.  I doubt I'm the only person to have more than one to do list on the go at any one time and this stops me ending up with 10 to sift through before I can even get started on crossing things off.
Do you work from home?  What working from home tips do you have for creating the right environment for working in?
If you'd share this post with your friends and followers you'd literally make my day!
I was provided with the Culti Candle featured in this post.