Going on a cruise is by far one of the best holiday experiences you will ever have.  I was lucky enough to take my first cruise with my husband in 2011 for our honeymoon.  My son was deposited with his Granny for a week in the summer holidays while we flew off to Mallorca to join our ship.  These were very exciting times.  A childless holiday, and it was a honeymoon.  Both of these things I was sure would never happen to me.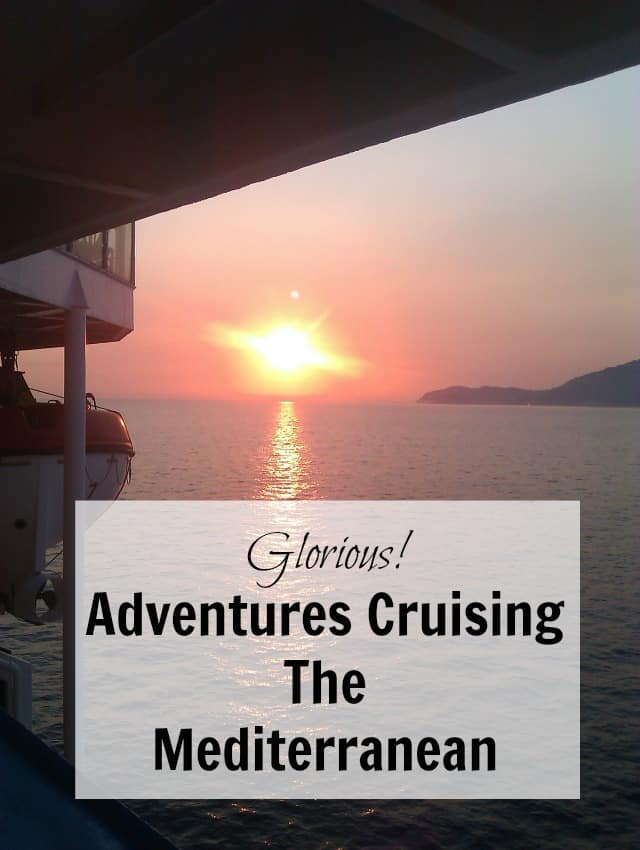 I had spotted the holiday in a travel agent window, and couldn't believe the price.  I got straight on the phone to my husband.  'Look' I said, 'if we don't like it, it's only a week out of our lives.  What have we got to lose?'.
6 weeks later we were doing it.  We were going on a cruise, and we were very excited indeed.  The ship seemed huge, and I had no idea how we would get our bearings in just a week, but of course, we did.  We explored our floating hotel, while the other passengers arrived during the course of the day.  We were both very excited about the Mediterranean medley that lay ahead.
We enjoyed the view over the stunning Palma Cathedral from the ships deck, as we waited to set sail.  We both knew we were in for a romantic adventure.
We were looked after every minute of every day.  We wanted for nothing while we were on board our ship.  Our room was cleaned the moment we stepped out of it.  There was always food, everywhere we looked.  We dined in the restaurant, savouring 6 courses at a time, enjoyed afternoon tea and caught a few midnight snacks to boot.  I wouldn't call it a particularly slimming holiday.
Everyday, we woke up together in a new romantic country.  We would rush out onto the deck to see what view we were blessed with that day.  One day we would be in Spain, another it would be Corsica and what romantic holiday would be complete without a stop off in Italy.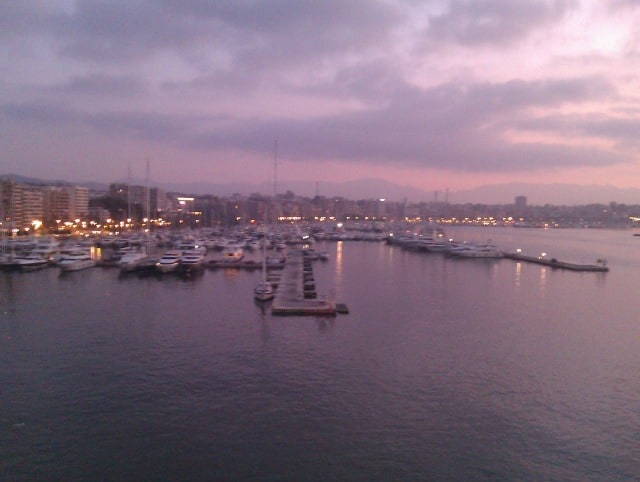 We enjoyed so many trips to beautiful places that holiday.   It has given us both precious memories of our special time together that are still with us today.  We have visited the famous Pompeii together, we have marvelled at the the Sagrada Familia in Barcelona and we have explored the beautiful streets of Corsica.  All this, and more in the space of one week.
The Glorious! Sicilian Tomato & Balsamic soup reminds me of the gastronomic adventure we embarked on when we arrived in Trapani, Sicily.  We both enjoy food, and decided a tour of the local scenery followed by a visit to a farm for an authentic Sicilian lunch would be the perfect addition to our romantic honeymoon.  After visiting the local area, we arrived at the farm, surrounded by olive groves and and glorious Sicilian country side.
We were treated to a lesson in how to press olives, and discover how they made their famous olive oil ice cream.  We could not imagine what the ice cream would taste like, but looked forward to giving this local delicacy a try after our traditional Sicilian lunch.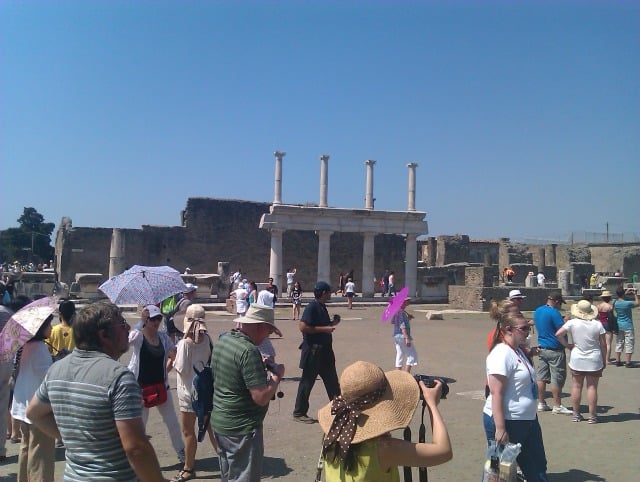 We entered the renovated barn to be met with the most gorgeous array of local fayre.  There was everything you could imagine from the tastiest olives, sun dried tomatoes, the very best cheeses and beautifully cured meats.  All this perfectly teamed up with freshly baked bread and good Sicilian red wine.  This was one day where we welcomed a day away from the cruise ship.
After devouring one of the most divine lunches ever laid out before us with some of the finest ingredients we've ever tasted, came the piece de resistance.  The waitresses presented all of the guests with a sample of their very own olive oil ice cream.  My brain had no idea what to expect when it tasted this.  Ice cream and olive oil in one hit, what on earth would that be like.
After engaging the brain, I was ready for this new food sensation and I have to say I was not in the slightest bit disappointed.  My husband and I shared a gaze of pure delight as we silently agreed this was possibly one of the best things we have ever tasted.  It was a moment of pure food heaven, that we both have found memories of.
Sadly, we haven't had olive oil ice cream since our Mediterranean cruise in 2011, but in a way I like it that way.  It was a treat we shared on our honeymoon together, and something we have fond memories of.  If it entered our day to day lives, that romantic memory would be lost in a sea of mediocre olive oil ice cream, and who wants that.  What happens in Sicily, should stay in Sicily.
If you are planning a cruise, check out my packing list packed full of tips & tricks.  
"This blog post is an entry into the Foodies100/GLORIOUS! soup #GloriousAdventures blogger challenge"