This is a post I've been thinking about for a while, now that I'm in the 'no-fly' trimester of pregnancy.  I've been reminiscing over our last major holiday a lot, so when the chance came along to join up with Brit Mums and Visit Wales for the  #Wales4Kids Family Holiday Challenge I simply couldn't resist!
Last April marked the end of my maternity leave, some birthdays and a whole heap of significant events that had taken place in our little family.  A celebration was in order!  What better to mark all this than a family cruise with Thomson.  My husband and I had cruised before, and really felt it was the holiday for us.  We've seen a lot of Europe, and wanted to experience some new cultures and destinations this time round.  We were headed for the 'Pharaohs and The Promised Land.
We flew to Cyprus and the port of Limassol to embark on the Thomson Spirit.  The Teen was full of lots of questions about the ship and the intrepid adventure he was about to encounter.  This was quite honestly the most excited he has ever been about a family holiday.  He'd even packed his basketball boots so he could use the ship's sports deck to shoot a few hoops.  After the Musters Drill, there was a lot of exploring to be done!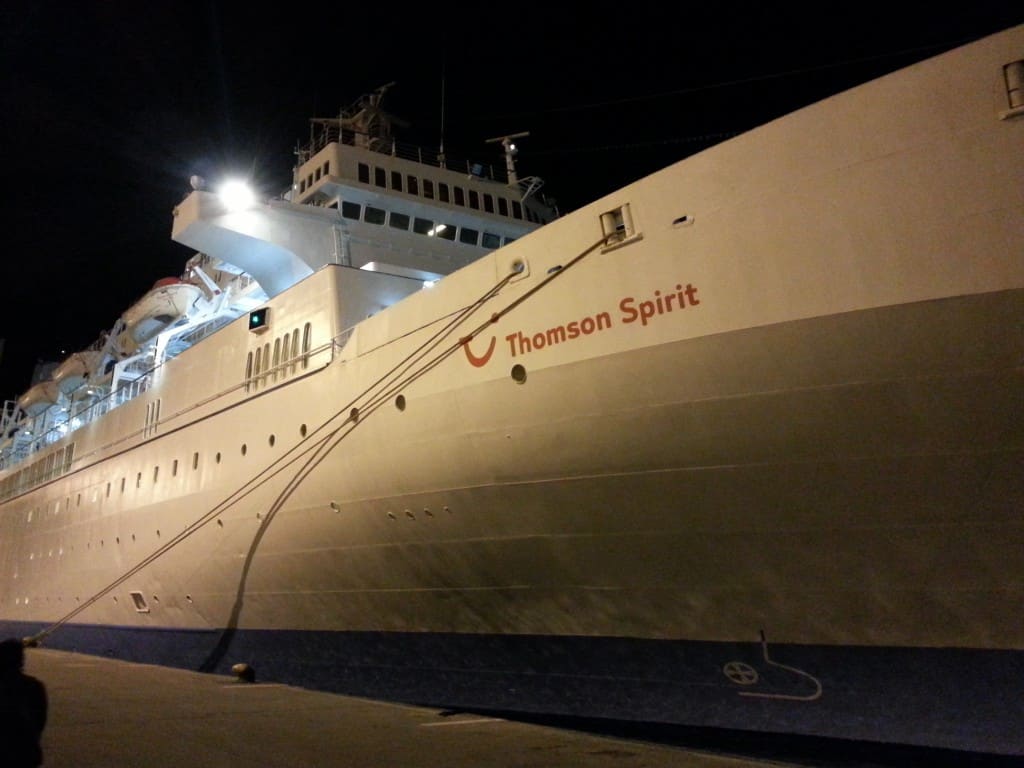 We were all very excited about going to go to see the Pyramids on this holiday, and there were some other excursions we were interested in. We had come along way to see these new places, and we were not going to be perturbed by the fact we had a 1 year old in tow.  We are lucky in that having the Teen with us meant we had 3 pairs of hands on deck, so to speak!
After a family stroll along the beach in Alanya, Turkey with some local cuisine at a beach side restaurant followed by a day at sea enjoying what the ship had to offer we arrived in Alexandria, Egypt.  We were heading for Cairo with a baby in tow!  The other holiday makers were clearly a little anxious about this, as they all worked out how they were not going to sit near the family with the baby.
Going to Egypt was an eye opening experience for all of us.  As everyone is probably aware the country is now in turmoil and we witnessed the chaos and poverty the people were experiencing first hand.  The streets were filled with rubbish, buildings were derelict and everyone was begging.  It's not like seeing it on the TV where your always a little bit removed from what it's going on, it made it very real and gave us all an appreciation for our lives back home.
The haggling we experienced when we arrived at the Pyramids was aggressive!  It doesn't sit well with the English disposition.  The Teen took it all in his stride, he had nothing to give them so he wasn't phased.  He spoke to the locals, and he soaked up all the ancient history this amazing site had to offer.  He's always been a big fan of Ancient Egypt and to see it first hand was truly special for him.  Little Princess didn't bat an eyelid either, she just looked on in wonder at all the new sights, smells and camels.
There was more ancient history to be had in the Port of Alexandria the next day, visiting a local museum and Egypt's only Roman Amphitheatre.  We all learnt how the ancient relics were removed removed from the seas and and  painstakingly restored for tourists and locals to enjoy.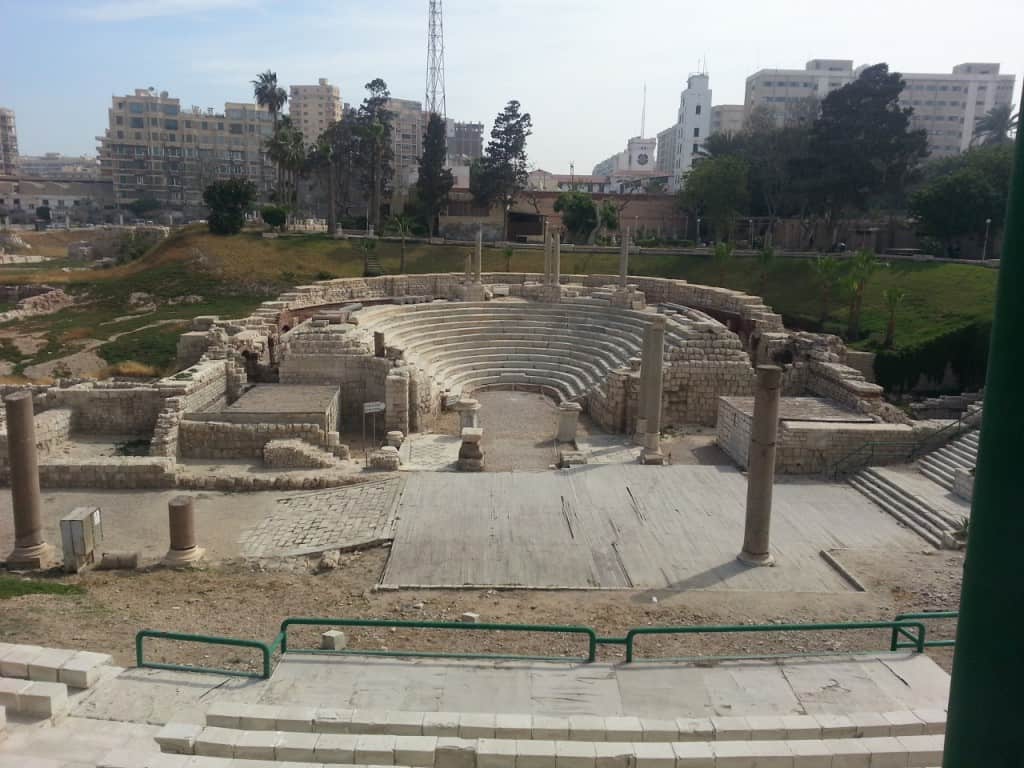 We arrived in Israel after 2 days in Egypt, and what a contrast to the country we had left behind.  For the Teen to see the difference in these bordering countries was a lesson in itself.  The difference in order and control was staggering.  Immigration boarded the ship and insisted on meeting all passengers face to face whether you were disembarking or not.  They were also stationed at the gangway for the entire duration of our stay.  No one was getting on or off that boat without them knowing about it!
We took the Panoramic Tour of Jerusalem, which to our surprise became the highlight of the holiday.  The Teen had wanted to stay on the ship for the on board activities, but fortunately it was too late to cancel his ticket.  He would have genuinely missed out if he hadn't come.  With a 10 hour day ahead of us, we were ready for anything after our experiences in Egypt.  We had one of the most knowledgeable tour guides we have come across, an American who had fallen in love with an Israeli girl, and had chased her down the street til she agreed to go for coffee with him.  Now married and 2 children later he was enlightening naive tourists on the history and religious sites of Jerusalem.  The Teen was not disappointed in the slightest about what he saw and learnt that day.  Little Princess too, soaked it all up without a whimper or a groan.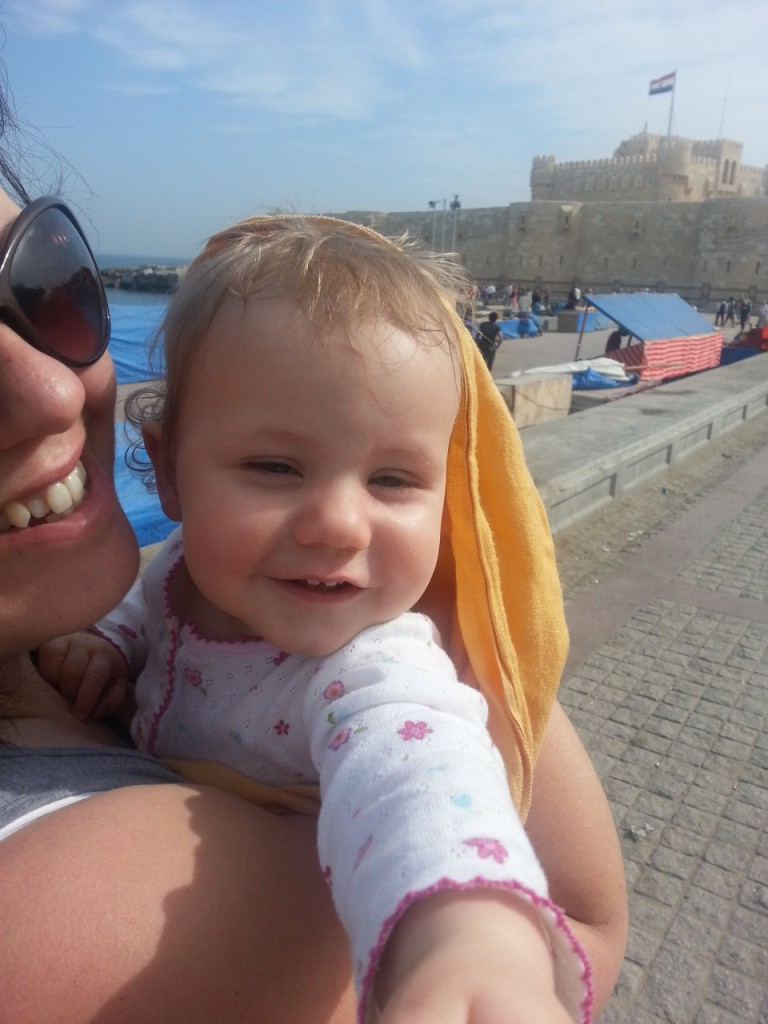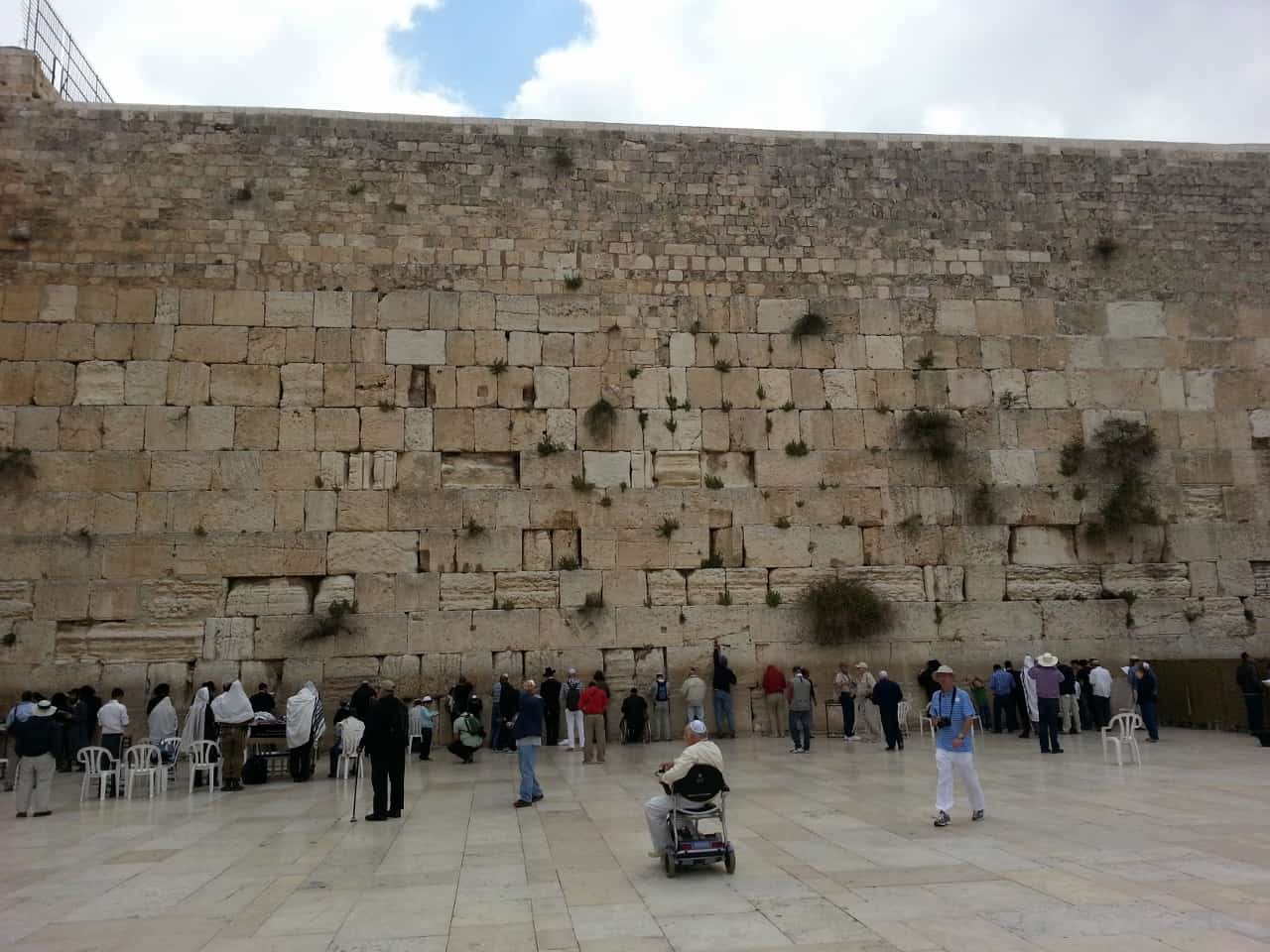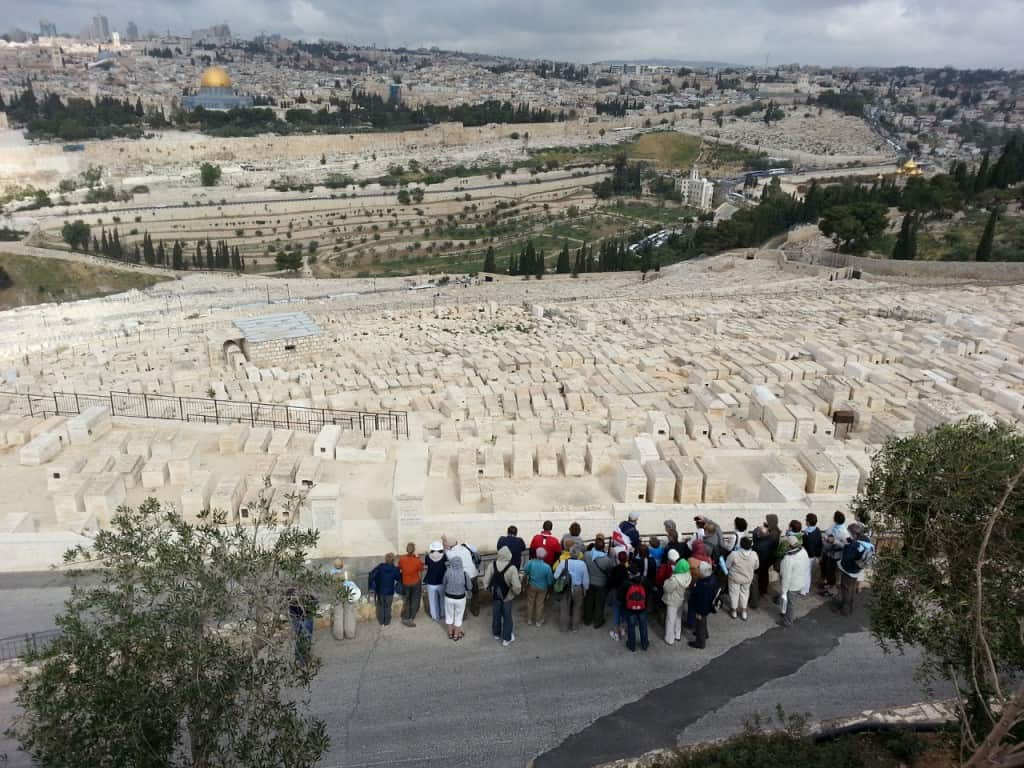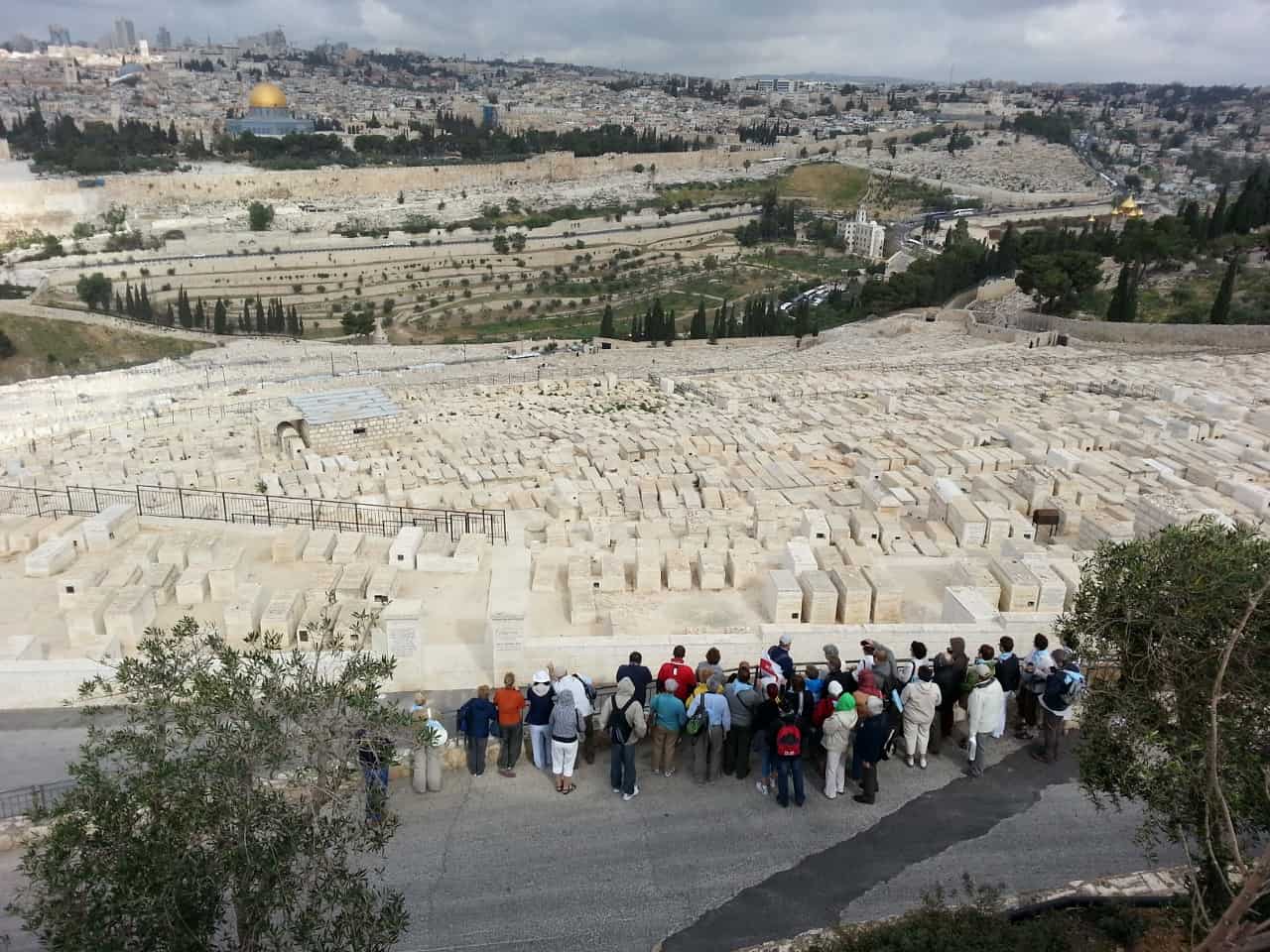 None of us will forget the atmosphere at the Wailing Wall, the amazing panoramic views across the city or the significance of the Mount of Olives or any of the religious sites in between including a stop off at the room of the Last Supper.
This holiday wasn't about learning to swim or jet ski, it was about learning about what other people experience in their lives and learning first  hand everything that had gone before it to arrive at this place in time.  It was inspirational and enlightening and I will never forget sharing it with everyone, but especially the Teen.  He learnt there was a world outside his bedroom and there was a lot he didn't know about it.   The whistle stop tour across these amazing cultures has opened his eyes forever to what else might be out there.
Our next holiday may be a little closer to home as we look for something we can enjoy with a Teen, a toddler and a new baby.  With lots of free family attractions on offer and beautiful scenery to enjoy Wales will definitely be on our list.  All the family would enjoy an adventure looking for Dolphins off the clifftops at Mwnt.   The Cardiff Summer Festival looks a must, where we could all enjoy the music, street entertainment and fun fair rides this amazing event has to offer.  The Teen would love some outdoor mountaineering only ever having had chance to scale an indoor climbing wall until now.  There is much more information on these events and what is happening in Wales if you follow @visitwales on Twitter or pop over to Facebook(www.facebook.com/visitwales), especially  if your still deciding on your holiday plans for this year like we are.
This post is an entry for the Visit Wales #Wales4Kids Family Holiday Challenge. Wales is the perfect place for a fun-filled family break.
If you are planning a cruise, check out my packing list packed full of tips & tricks.