What do you do every day as soon as you get in from work? Probably check your social media and, after checking up on the family, settling into a Netflix session, or else scanning the world wide web for whatever informative or amusing content it may contain.
Of course, the internet can be a phenomenon tool and a source of education, insight, and communication, but it's also not the real world, and it can easily become far too addictive when used in an imbalanced manner.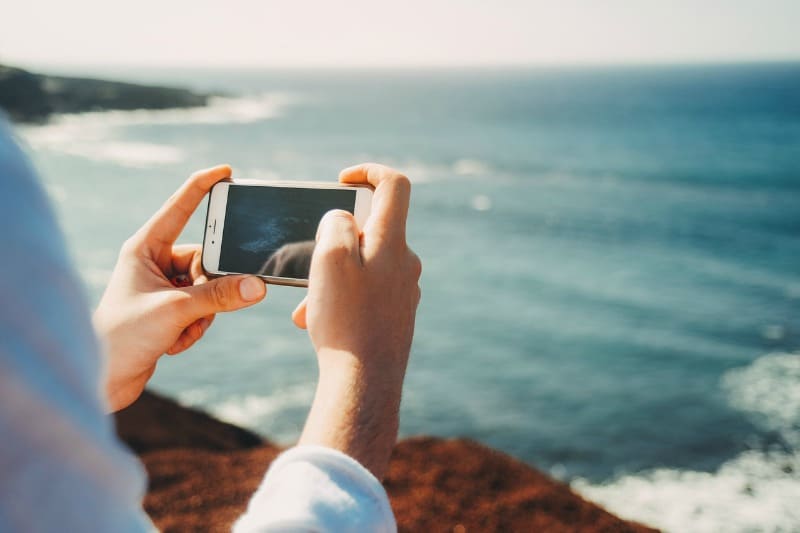 So, what about your vacations and personal adventures out of town, then? Do you give the trip your full attention, and look for all the hidden gems in the location you're currently visiting, or do you instead keep your phone firmly in front of your face and view the scenery through your camera, while trying to find the perfect artsy shot for Instagram, to make yourself look great and your friends feel envious?
Every once in a while — and perhaps more often than not — it's good to keep a vacation web-free to the greatest extent possible.
Here are a few tips in order to help you fill out your vacation with fun and exciting activities, without relying on the magic information and distraction network known as the internet.
Pay a Visit to the Theatre
A few big name plays have taken the world by storm in the last few years, and reminded all sorts of people who might otherwise have forgotten, that the theatre actually still exists, and people actually do still visit plays.
The Book of Mormon musical is one irreverent example of this, while more long-standing classics of the stage still have the ability to lure in an audience, ranging from the ever-iconic Phantom of the Opera, to the musically explosive Wicked, which turns the traditional Wizard of Oz tale on its head.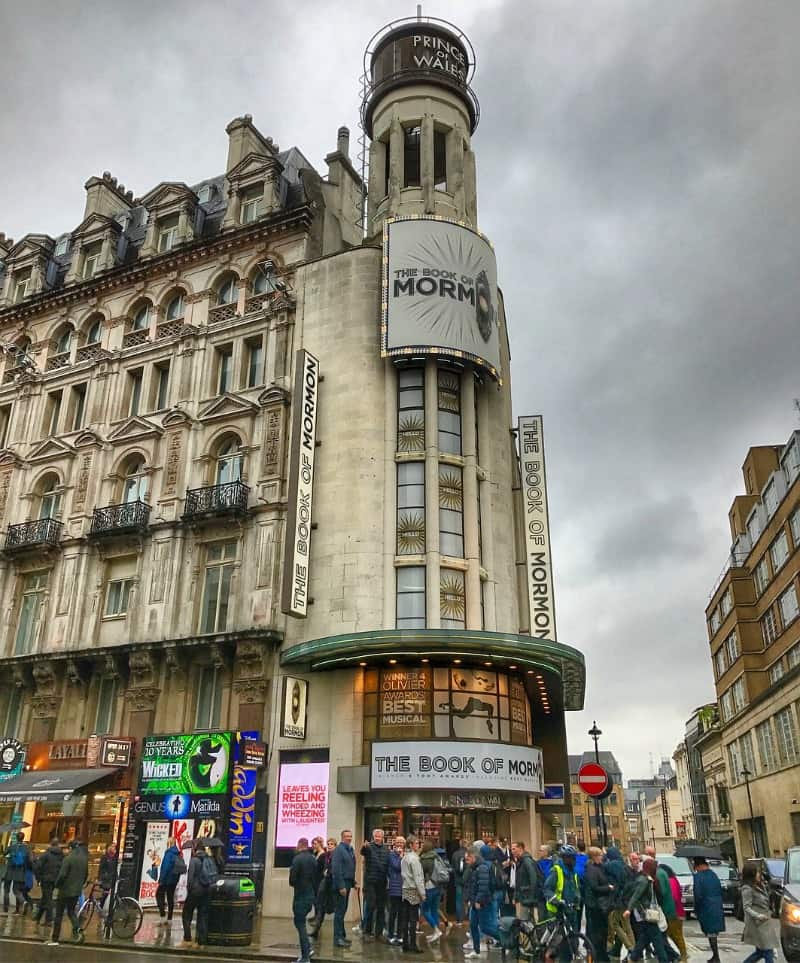 There are many reasons why you should consider a trip to the cinema. For one, it's much more "real" than the cinema. Even if everyone's acting, and even if the stage is scattered about with props, in order to create the impression of an illusory landscape being real, the actors are actually right there in front of you, and the props are actually physical props and rarely computer graphic generated special effects.
In a theatre, there are no crafty camera angles, second, third, and fourth take, and CGI modified interactions. There's just you, enjoying a story, being acted out for you right in front of your eyes.
There's something deeply satisfying and refreshing about the simplicity of that experience, especially if you're used to the constant high-octane experience of cinematic special effects and plotlines.
So, going to the theatre is more "real" than watching a film, but it's also more novel and unusual. It's not likely something you do on a very regular basis, and it's not something you can do from the comfort of your living room. That, alone, makes it worth doing on your vacation.
Explore the Local Ancient Landmarks and Ruins
Every place has its story — and to be accurate, most places have a wide array of stories, many of them stranger than fiction and worth being crafted into elaborate novels all of their own.
These stories are sometimes passed on by oral tradition, or are encapsulated in works of art, but more often than not they're embodied in the physical ruins, landmarks, commemorative sites, and relics that they leave behind.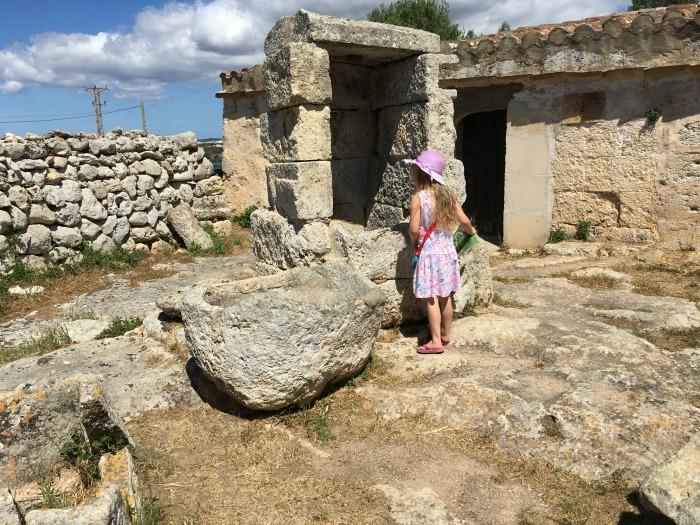 Assuming the area you're visiting has such ancient ruins and landmarks, go visit them and try to get a guided tour as well. You may be amazed by the kind of mystery, intrigue, and adventure that can be found in the background tales of even fairly modest towns in currently peaceful and civilised countries.
Dare to try Some Adventure Sports
It's not necessarily possible to do adventure sports in every holiday location you might visit, and it's not advisable to try them without an instructor, if you're a first-timer, but there are few better ways of getting your adrenaline fix than by white water rafting, skydiving, or participating in other such pastimes.
If you find that you're getting a bit bored without the web on your internet-free trip, keep an eye out for attractions and activities that will make the hair stand up on the back of your neck.
Assuming you live to tell the tale; you won't be bored, you'll have put yourself up against your fears and overcome them, and you'll have some serious bragging rights for when you get back home, if that's your kind of thing.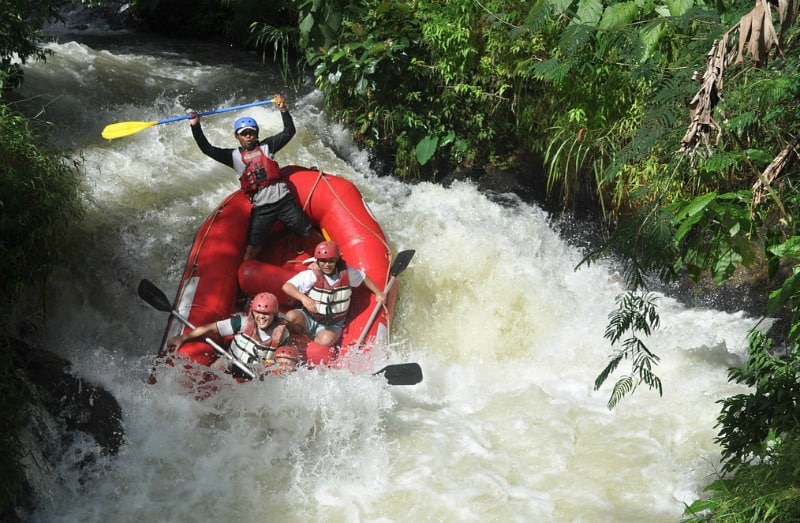 Of course, it's important to pay attention to the reviews and local health and safety regulations before getting involved in anything that might threaten your health. It's also worth keeping in mind that you can do adventurous activities which aren't high-octane, such as SCUBA diving, which will give you some excellent memories all on their own.
Take a Cultural Tour of the Local Art Galleries
If you feel like getting cultural, steeping yourself in high society, and looking for the best possible opportunities for deepening your aesthetic senses, there's little to compete with a trip to a great art gallery.
Some places will naturally have better kitted-out art galleries than others. A trip to Florence, for example, will put you smack bang in the middle of a whole range of art galleries, each stuffed full of some of the finest classics ever crafted by the Renaissance masters.
Even if you're staying in a fairly modest town, not known for any great artistic revolutions, however, it's still worth keeping an eye out for local art galleries. You may be pleasantly surprised by an encounter with an artsy museum filled with local portraits and photographs that have particular historical significance to the area, that you've never heard of.
Of course, if art galleries as such fail you, you can always just wander around and look for the most picturesque landscapes you can find. A sunset is always better in real life, after all.
Collaborative Post