Travel Mamas, can I ask you a question?  Are you in charge of the summer holiday packing list? I bet a lot of you are responsible for the holiday packing checklist and organising what to take on holiday. well I want to lend you a hand to make travelling with the kids easier.  Being organised makes so much difference when going on holiday, so lets get started.
In my house, I'm the person who makes the holiday essentials list and packs the suitcases. Seeing as I have a few holidays under my belt now, I wanted to share with you my tried and tested holiday checklist for families so you don't feel like it's all down to you.  Sharing the jobs, especially before a holiday or vacation can definitely make things feel less stressful.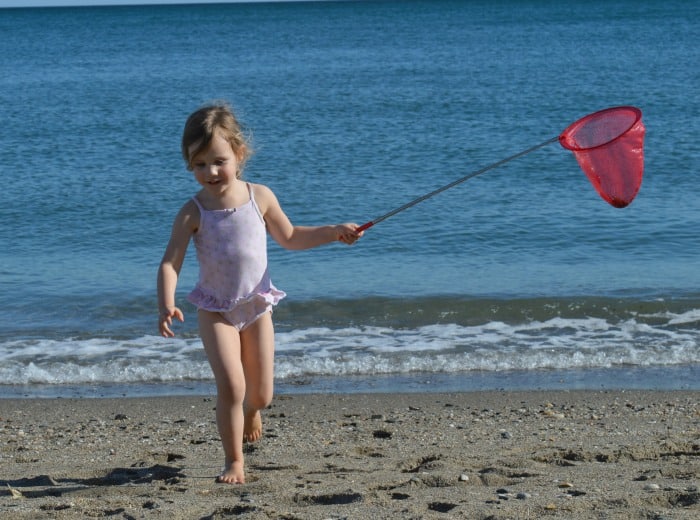 Pre Holiday Tick List
Before we start talking about what to take, there's a few things you need to do before going on holiday.  The pre holiday planning is where you can get the most help from other members of the family, so make the most of it.  Allocating some of these jobs to other members of the household will help with your pre holiday stress levels no end.
The Week Before Before You Go On Holiday
Check in online
Suspend any regular deliveries you have
Make sure any personal administration or payments you need to make are up to date
Take a digital copy of all your important documents
Just Before You Go On Holiday
Water the flowers
Clean out the fridge
Unplug and/or switch of all household devices
Put the bins out
Charge any devices you are taking on holiday
Lock all the windows and doors
Summer Holiday Packing List
If you are the one left wondering what clothes to take on holiday for an entire family, the best way to approach it is to break your travel packing list up into sections. Instantly the holiday packing will feel a whole lot more manageable.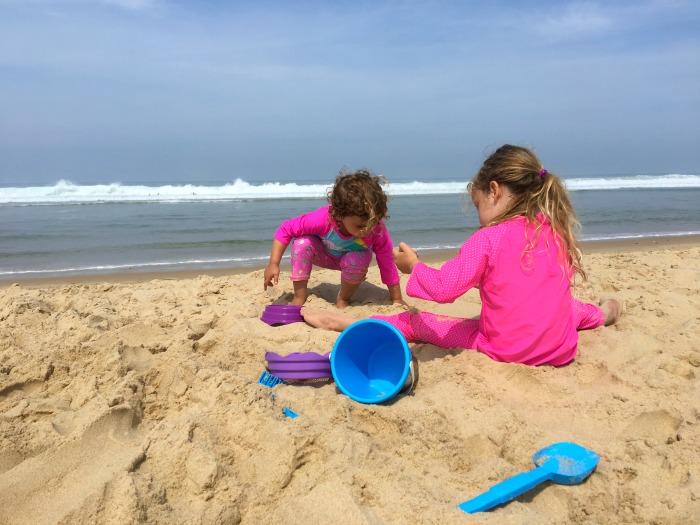 Things To Pack For a Holiday
Holiday Toiletries List
I like to write this list first as it's the definitely the wash bag where I'm most likely to forget something. Toiletries can be a very personal thing and what one person thinks is an essential item someone else might leave at home. This packing list will be a good starting point though.
Toothbrushes
Toothpaste
Mouthwash
Shower Gel
Shampoo
Conditioner
Hair brush
Tweezers
Cotton buds
Make up
Sanitary products
Deodorant
Perfume
Razors
Hair accessories
Hair styling products
Body lotion
Face moisturiser
Pocket mirror
What To Pack For Swimming on Holiday
If swimming is going to be a big part of your holiday, then you will need to take a few essential items for the pool.  I like this packing list as it's an easy packing list to write. It can make you feel organised and on top of your to do list quickly once everything you need is packed for the trip.
Swimming Costumes
Goggles
Towels – check with the hotel/holiday provider if you need them
Floatation aids or wings for the kids
Swim nappies/diapers if needed

Day Clothes for Your Holiday
Splitting you clothes packing list into what to wear in the daytime and what you need at night will help no end.  Do a weather check before you go so you can pack the most appropriate clothes for your holiday.
What you take will also depend on what activities you plan to do and how long you are going for.  If you are going on holiday for 2 weeks, consider whether you can do some laundry while you are away to stop you holiday packing list getting out of control.
This holiday packing checklist works for everyone in the family, you just need to decide how many of the items you will need for each person.
Underwear
Socks
Sandals
Shoes
Coat/Jacket
Cardigan/jumper
Shorts/skirts
T-shirts
Long Trousers
Shirts/blouses
Dresses
Pyjamas
Sun hat
Sun glasses
Evening Wear for Your Holiday
How will you be spending your evening's while you're on holiday? Are there going to be nights where you want to dress up to go out for a meal or see a show? If the answer is yes then you will need to add a section to your packing list for evening wear.
Shoes
Jewellery
Dresses
Skirts
Blouses
Shirts
Trousers
Underwear
Socks
Tights/stockings
Essential Travel Accessories You Need To Pack
There are some practical items that make going on a family holiday easier or that someone just can't do without. These are the travel accessories we find the most helpful on holiday.  Have I missed anything off?
Money belt
Ear plugs
Notepad & pen
Laundry bag
Umbrella
Back pack
What to Pack in a Children's Travel Bag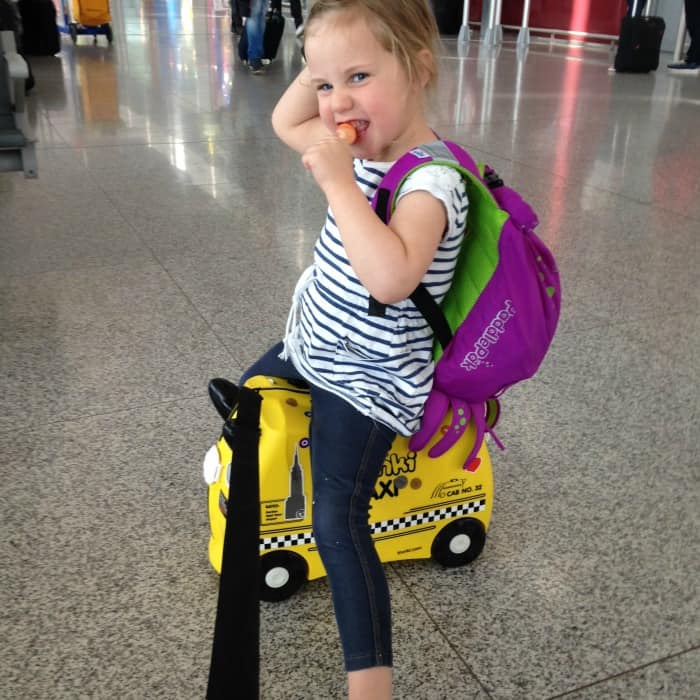 Indie and Brook always take their own rucksack on holiday and they have also got into the habit of packing it too, which helps no end. I will prompt them with this list of what to take on holiday for kids, but they do all the leg work.  This is what they pack in their travel bag.
Colouring or activity book
Pencil Case
Story book
Toys
Soft toy
Gadgets and Electronics
I'm the first to admit that we are a tech family and we always take a long list of gadgets on holiday with us. I always take the same things and this packing tick list works well for us.
Phones
Camera
Laptop/Tablet
SD Card
USB Stick
Chargers for all devices
Travel Documents and Personal Items
Handbag
Wallet
Keys
Passport
Tickets/Boarding passes
Driving Licence
Visa
Vouchers
Travel insurance documents
Vaccination card
Money
Credit Card
Guide book
First Aid Packing List for Going on Holiday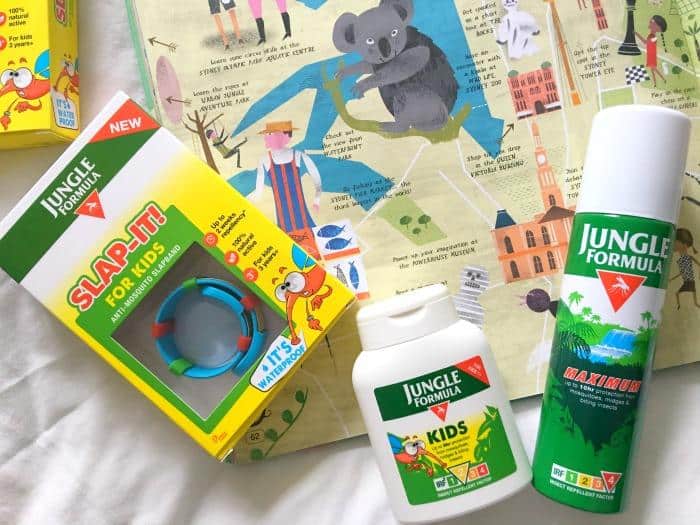 One thing I really think should be on your holiday packing checklist is some first aid items. We all know how prone kids are to bumps, grazes and picking up germs.  As a minimum I would recommend finding room for packing these items in your suitcase.
Pain killers for adults and children
Plasters
Any regular medication you take
Insect repellant
Cream for insect bites
Phew! I think I've covered everything now.  I really hope you have found this family holiday packing list helpful and that it helps with organising your household before your trip.  To make your life even easier you can download this free holiday packing list printable template as a pdf right now and start filling those suitcases like a pro.
All I have to do now is wish you a great family holiday, where ever you are going.
If you think I've missed something off the summer holiday packing list that you couldn't possibly do without, please do leave a comment below as I'm sure both myself and the other readers will find it helpful.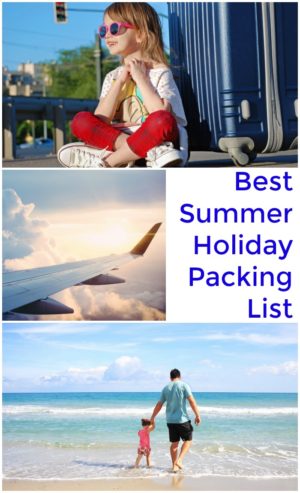 Know someone who would enjoy this post?  Please do share it with your friends and followers, as it would literally make my day.  
For the latest blog posts, offers and giveaways don't forget to subscribe to Zena's Suitcase.  You can also follow the latest updates 
Don't need it yet? Pin the summer holiday packing list to your travel board for later.