I had a really difficult time finding a sport that my son liked. I was really keen for him to be fit and active, unlike his less than healthy mother. I also wanted him to be exposed to as many positive male role models as possible, due to the issues he faced with his Father. We tried football. He lasted a season or two. He didn't get enthusiastic about it in the slightest, so it didn't last.
My son was an only child for a number of years and to a point he is happy in his own company, he could be described as a little insular. We gave climbing a go for a while, hoping this would be his thing and appeal a little more to his character. He did enjoy it, and he will still go with is mates from time to time, but still it didn't grab him. I was at a bit of a loss what to do next.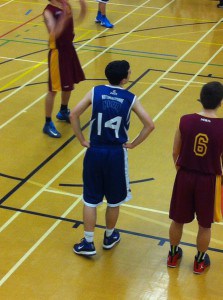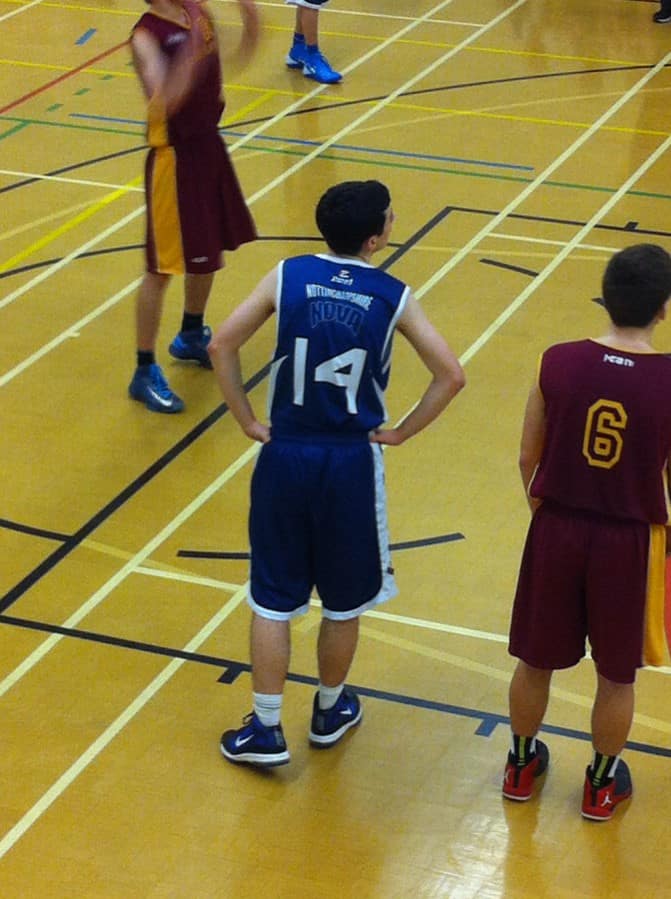 When my son was in Year 5, the coaches from the local Basketball team, Rushcliffe Whizz Kids, came to the school on a recruitment drive. My son came home with the letter and thrust it under my nose, keen to sign up for the next season. You know how some letters get shoved in your face, and others get mysteriously lost! I thought maybe this was it, perhaps basketball would be his thing. He was tall, even back then. I signed him up to start in September. He's been playing for 6 years now. I honestly think it will feature in his life for many years to come. If you're struggling to find a sport your child likes, I'd strongly recommend giving basketball a go. It is certainly loved in America (which I'll go a little more into down below) fans even place bets on websites like fun88 vietnam, for example, so they can potentially win money from the games. Anyway, here are some reasons why basketball may be a good thing for your kid to take up as well:
It's an Indoor sport! This is a win-win all around. No standing on the sidelines in all weathers!
You can be Successful quite quickly. Because fewer people play in the UK, the pathway to playing Nationally is quite quick. My son played in the National Final Fours by the time he was 13.
There's so much Bromance! Or should I say sportsmanship. I rarely see any agro on the basketball court. The lads can get fired up and passionate about the game that's for sure, but they'll always help an opponent to their feet if they've taken a tumble.
Which takes me onto Respect. The culture and ethos around Basketball is based on respect. Respect for one another, respect for the coaches, and all that support you. It's helped shape my Teen into a respectful young adult that's for sure.
It does allow for great Opportunities here and overseas if you are very talented. We have had many talks at awards evenings from young people who have had scholarships to play in the USA. I'm keeping my fingers crossed now the Teen has decided he wants to go to Silicon Valley for his University study.
There are great Role Models in the sport. All the coaches my son has worked with have been amazing. They've got time for all the young people they come into contact with and they are inspirational.
No Muddy Boots to clean! Basketball boots should only be worn indoors to protect the courts from getting scratched. I can't promise you they won't smell, but you definitely won't be scrapping copious amounts of mud from the spikes. I got my son some city jerseys to wear and he loves it, it looks fantastic when he's playing!
It won't take over the TV! No match of the day, no FA cup, Mummy heaven!
It's a really Cool (or should I say sic!) sport to play! Far cooler (or siccer?) than football!
If your son is looking to play, the girls will love it! My Teen has had his fair share of basketball-related interest!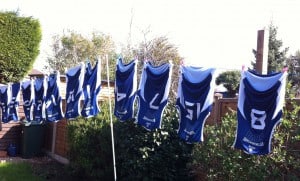 When my Teen went for trials with Notts Nova he was a bit reluctant. I think he was playing something on his computer he didn't want to leave. I dragged him along thinking if he only gets out of the house for a couple of hours, then that in itself is a good thing. He actually got picked to train with them, which was amazing. We, or should I say I, still joke about it now as he has really enjoyed his basketball journey, and playing for Notts Nova has been a huge part of it. I'm just pleased we found something he liked.