If you are a regular reader of Zena's Suitcase you will already know that I'm passionate about putting kids at the heart of family travel.  Do you remember when Indie and I visited Amsterdam?  She was totally in charge of the itinerary for our holiday, and she had such fun researching and planning what she wanted to do for that trip.  When it came to the city break itself, she embraced every single minute of it and all the usual moans and groans you'd expect from a small child on holiday were no where to be seen.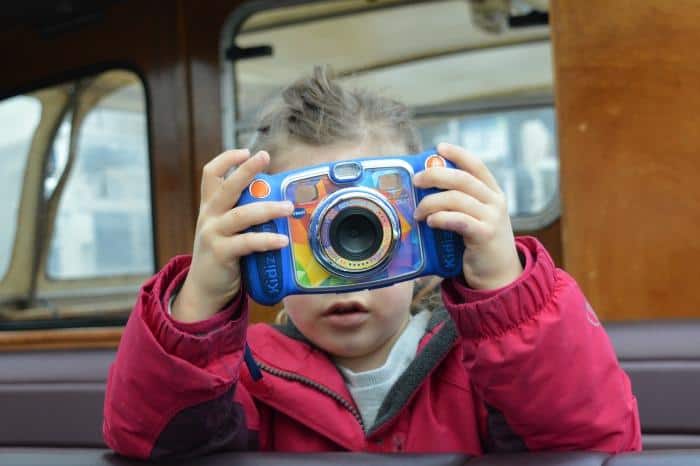 As a cruise fan, I've wondered for a while what would happen if you took the same idea, and let the kids plan the holiday.  Taking a family cruise is the perfect kind of holiday to let your child get involved with the planning,  from which countries they would be interested in visiting to which activities they would like to do while onboard the ship.
Well, the Saconne Joly's and Marella Cruises, the UK's third largest cruise line, have put this idea to the test and I was not at all surprised by the outcome.  An independent study produced by Marella Cruises*, looked at what would happen if you let your children plan your holiday and the results are things that I see play out in every family holiday that we take.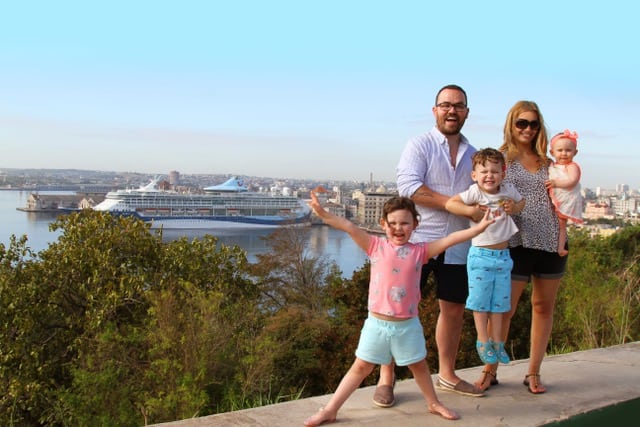 Top 5 Most Important Things About Going on Holiday to UK Kids
Spending Time with Parents and Family
Marella Cruises research revealed that 31.9% of UK kids love being able to spend time with their family while on holiday.  Our girls thrive when they are on holiday with us without the distractions of day to day life or work getting in the way. They want to do things with us whether it's go to the beach, explore new places or try a new activities.
Exploring & Going on Adventures
This is one of the main reasons I'd love to take Indie and Brook on a family cruise together now they are bit older.  They love exploring new places and if they could visit a new destination every day, their sense of adventure would be at an all time high. We did a Middle East Cruise with my teen son and Indie when she was just 14 months old and going to Egypt to see the Pyramids and Jerusalem to visit the Wailing Wall as a family are some of our favourite travel adventures.
Going Swimming
I was not surprised to see that 15.5% of UK kids said that going swimming was important to them when going on holiday.  I know Indie and Brook are at their happiest when we are all together in the swimming pool.  It's such a perfect and easy way for us to spend quality time together, and if there is a pool available on their holiday you can guarantee they will ask to go in it most days.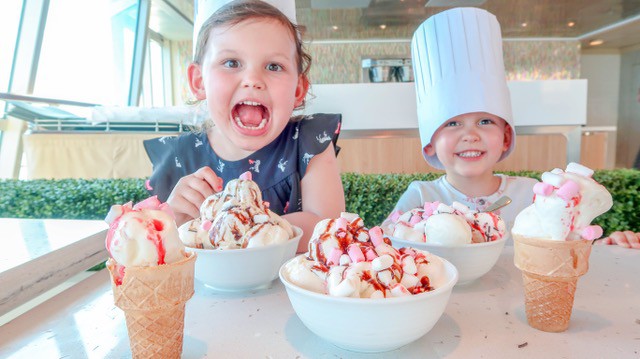 Play Games Together
Despite the amount of tech around these days, lots of kids still want to play games when they are on holiday.  Brook and Indie love to play card games or a round of crazy golf long before they want to reach for their tablets.  Personally I don't think anything can beat the fun and laughs you have together as a family when you are playing your favourite games together.
To Enjoy Some Freedom
Going on holiday is the perfect time for a child to grow a little independence, even from a very young age.  Lots of holidays provide safe places for children to play and activities that they can do without their parents, if they want to.  Whether it's being able to run free on a campsite or go and see the kids show on a Marella Cruise by themselves, holidays are a great way to help children feel that all important sense of freedom they crave as they grow up.
If you are thinking of planning a family cruise, you can see exactly how the Saconne Joly's faired when Emilia planned their Marella Cruise earlier this year.  It looks to me like their is something for everyone onboard a Marella Cruise.  What do you think?
This post was written in partnership with TUI. Marella Cruises have an unparalleled atmosphere and offer exceptional service to all it's customers.
* The research was conducted by OnePoll on behalf of Marella Cruises and polled 1,000 children aged 6 – 12 in March 2018.