We literally had a smashing time when we went to Pizza Express recently to try out their new autumn menu and celebrate Daddy's birthday.  Not one, but 2 glasses hit the deck as one slipped out of my daughter's hand at the beginning of the meal and Daddy took one off the table with his coat as we left.  To say we were slightly embarrassed was an understatement, but fortunately we had a very lovely and understanding waitress who dealt with it all without any fuss.  That's what you need when eating out with kids, right?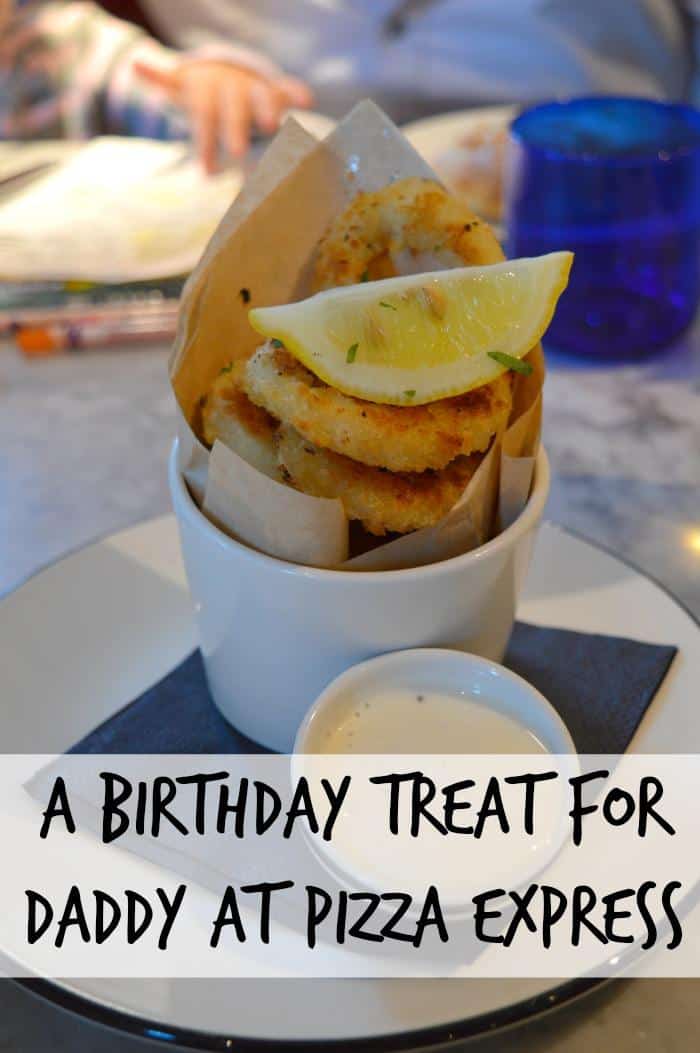 The girls always get quite excited when we eat out.  They love the colouring and stickers they get to play with, and they are both quite adventurous when it comes to food, well to a point anyway.  As we went through our order with the waitress, she mentioned that the bolognese was with penne pasta, and not spaghetti.  For some reason, Princess only likes spaghetti, and won't eat bolognese with any other pasta.  We don't call her Princess for nothing! This allowed us to make a different choice without finding out the hard way she wasn't going to eat her dinner.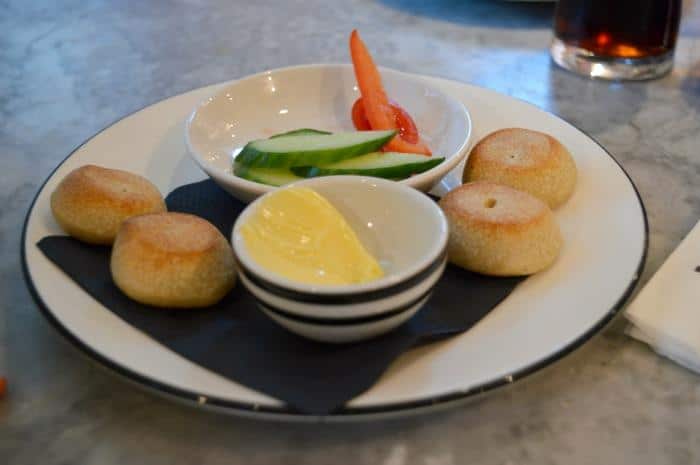 The starters were all a big hit.  Daddy and I shared the calamari and the garlic bread with mozzarella and the girls enjoyed the dough balls from the Piccolo menu.  The kids also wanted a crack at the calamari, and I completely understand why as they are a tasty treat, cooked to absolute perfection.
It was pizza all round for the main course, and Daddy and I tried the the Meaty Fine Basilicata Romana from the new Pizza Express autumn menu.  We both had high hopes for our Basilicata boasting lamb, mint and chilli meatballs on a capia pepper and tomato base with rocket, shaved Gran Milano cheese and pesto.  It sounds like it's going to pack a real punch doesn't it, but sadly we both thought it was lacking in flavour.  I think it's also true to say we aren't fans of very thin pizza bases.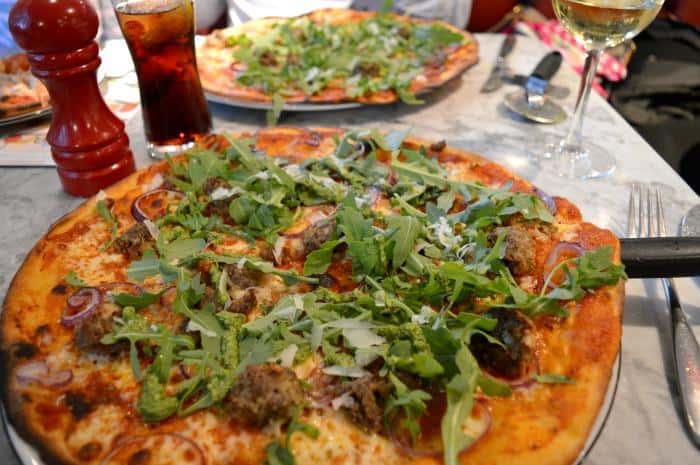 We like our dough thin, but to be light and fluffy, not flatter than a rather stingy pancake.  It means the food goes cold really quickly, and if you have a small child wanting to go to the toilet half way through your meal, you can guarantee your pizza is going to be ruined on your return.  I think that Pizza Express could do better here, if I'm honest. The Romana base is too thin, and the classic base is too small.  My preference would be to see a halfway house, with a thicker larger base.  At best, I would describe the Basilicata as OK, but it definitely didn't live up to my expectations.
In contrast, the girls loved their pizza, with Princess declaring to the whole restaurant that she had the 'best pizza ever', and I've got to admit, I was quite jealous of her pizza base.  It looked really nice, and more what I would expect in a restaurant like this.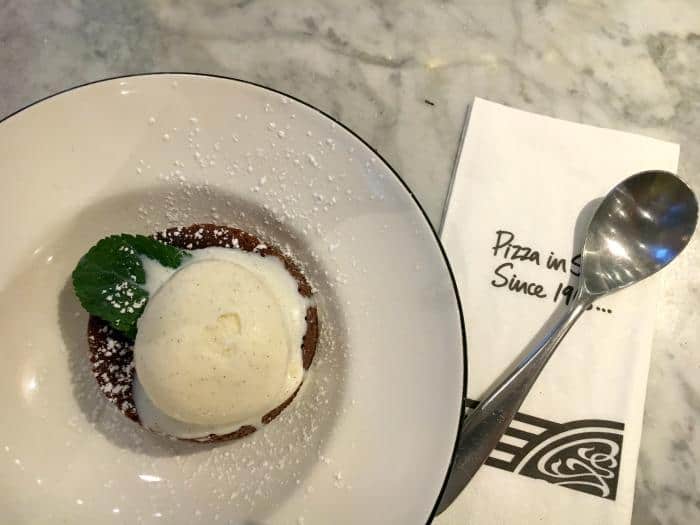 Fortunaltey, things picked up with the dessert as we tucked into the Molten Magic Chocolate Fondant, and the girls enjoyed the vanilla ice cream with a Bambinoccino on the side.  Our fondants were deliciously chocolatey and oozing with lovely sauce, perfectly matched with a good dollop of vanilla ice cream.  We definitely finished on a dessert high.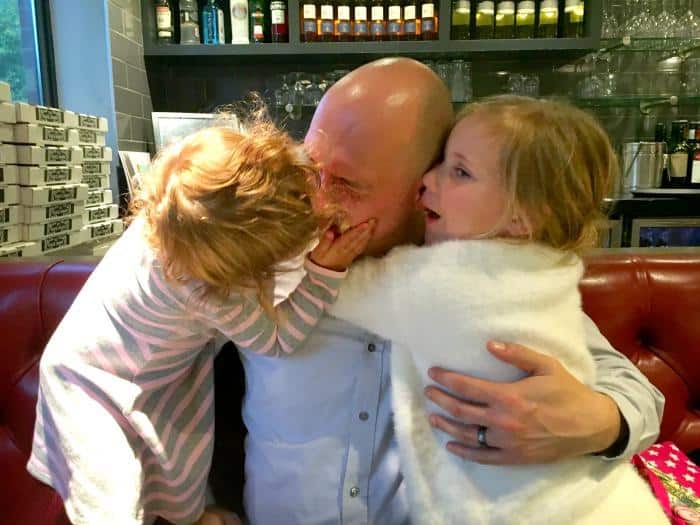 I cannot fault Pizza Express for service, we were throughly looked after, and had a lovely time at their restaurant.  The starters and desserts ticked all the right boxes, but things were literally flat with the Basilicata pizza, which is such a shame.  If I was to go back anytime soon, I would probably give their pizzas a wide birth, and chose a pasta dish instead.
We were invited to Pizza Express to sample their autumn menu on a complimentary basis, but all thoughts and opinions are our own. 
Ready for another review?  Check out my other posts here.