Sydney is an amazing city and has so much to offer everyone visiting it. However, Australia is a massive country with so much fun to explore in its entirety. Thanks to this, there are plenty of amazing day and weekend trips that can be taken near Sydney. If it isn't just a short drive or train away, cheap budget airline tickets are widely available to accommodate some of these awesome trips. Check out some of the best adventures you can take on the east coast!
Best Weekend Trips from Sydney
Port Stephens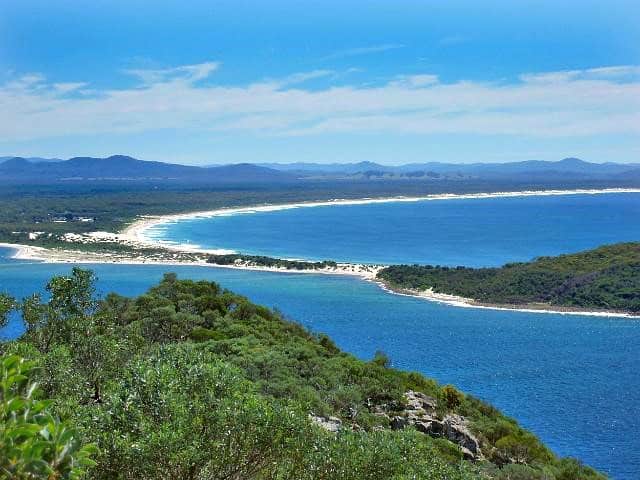 Located just north of Sydney, this beautiful location is well worth the quick 2.5 hour drive! Port Stephens has such a wide array of amazing adventures to take part in. This spot truly has it all, from sandboarding, riding quads in the dunes, hopping on a camel at sunset, feeding sharks, and so much more.
If you're looking for a more relaxing time check out Port Stephens' beautiful beaches, awesome kayaking, breath-taking hikes, and whale/dolphin watching cruises. Having 26 beaches gives the location a great variety of hikes, surf spots, and relaxing sand-filled times. Port Stephens is definitely a must do trip when visiting Sydney.
Wollongong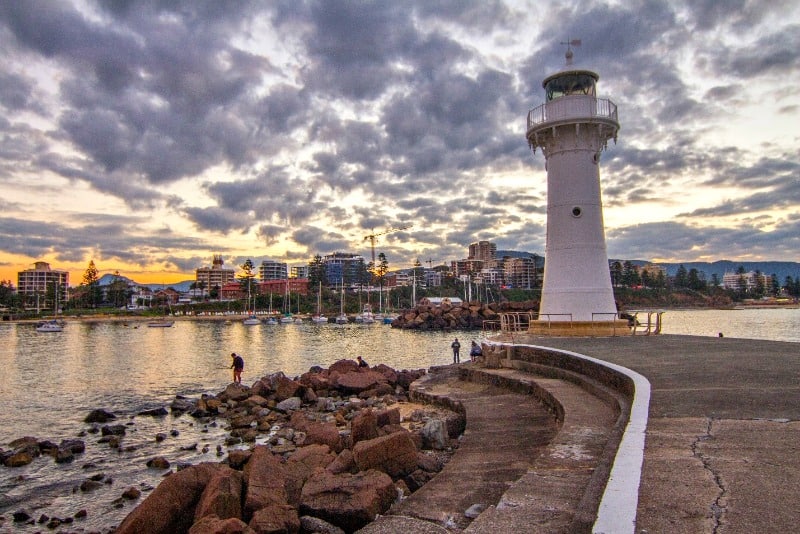 Only 1.5 hours south of Sydney, Wollongong is a great spot to enjoy a lot of the similar things that Sydney has to offer, but in a much slower paced and relaxed environment. You can find some of the most peaceful and relaxing beaches here, a great change up from Sydney's packed coastal regions.
Beyond this, there are numerous great adventures to be had in Wollongong. Check out a thrilling skydive, a wild zipline tour, or maybe a tree top obstacle course. For more laid-back experiences maybe try a canoe tour or visit the Jamberoo water park!
Byron Bay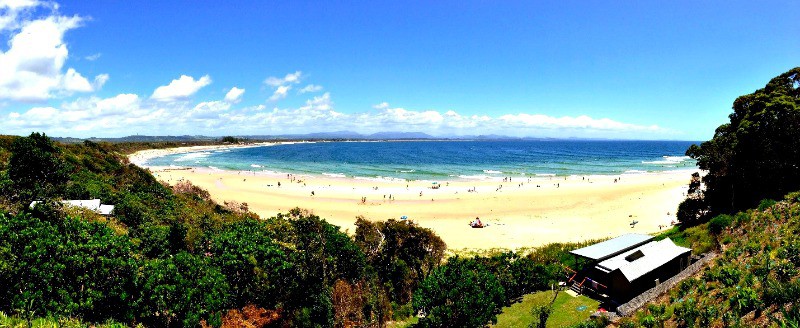 A short 1.5 hour flight north will get you to the spectacular Byron Bay. This is one of the coolest beach towns that Australia has to offer. This is an extremely popular surfing and backpacker pit stop, in addition to an amazing skydiving spot.
Aside from its beautiful beaches, there are other distinctive features Byron has to offer. Definitely try out the snorkeling and scuba diving at Julian Rocks and the oceanway out to the landmark lighthouse. 
Blue Mountains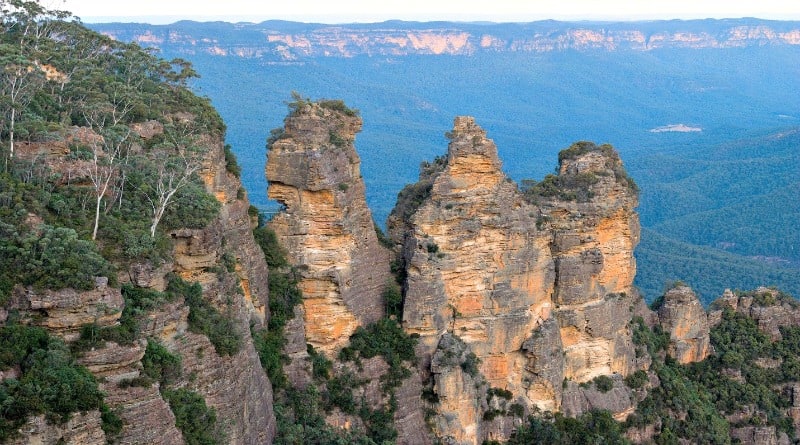 Take a train or drive just an hour west to get to Katoomba. This quaint little town offers the best access to the Blue Mountains and all it has to offer. The neighboring town Leura is also a great spot to unwind after a long day of hiking. Some of Australia's most famous hiking trails are located here.
The Three Sisters and Wentworth Falls are just a few of the amazing sights to check out along your hikes. Be sure to plan out your hikes in advance as the trails range from very easy to very steep and difficult tracks. It is all worth the effort though as you will see some of the best views from the lookouts and at the summits of every hike. The Blue Mountains should be one of the first places you check out when venturing out of Sydney.
Manly Beach
Manly Beach is a world-famous location and a must se when in Sydney. The best way to get there is by taking a ferry from Circular Quay. Enjoy the early morning sun and some great sights on your way to an amazing beach day.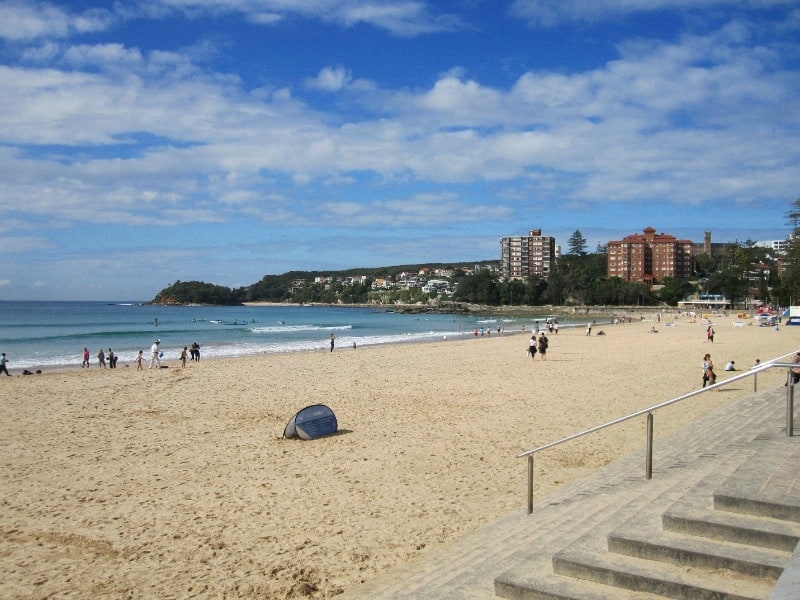 Home to the first ever world surf competition, Manly and its surrounding beaches are great surf spots with plenty of great waves to catch. The street behind the beach is loaded with great bars, restaurants, and surf shops.
When you need a break from the sun or just want to check out the town, it is a terrific place to just explore and stumble into whichever location catches your eye for a drink and some food. You won't be disappointed in what Manly has to offer and I'm sure you'll go back more times after this initial visit. 
Cockatoo Island
Cockatoo Island is another amazing day trip location that can be easily accessed by Sydney's ferry services. The island is loaded with incredible history which can be discovered on a guided tour, audio tour, or simply by exploring on your own.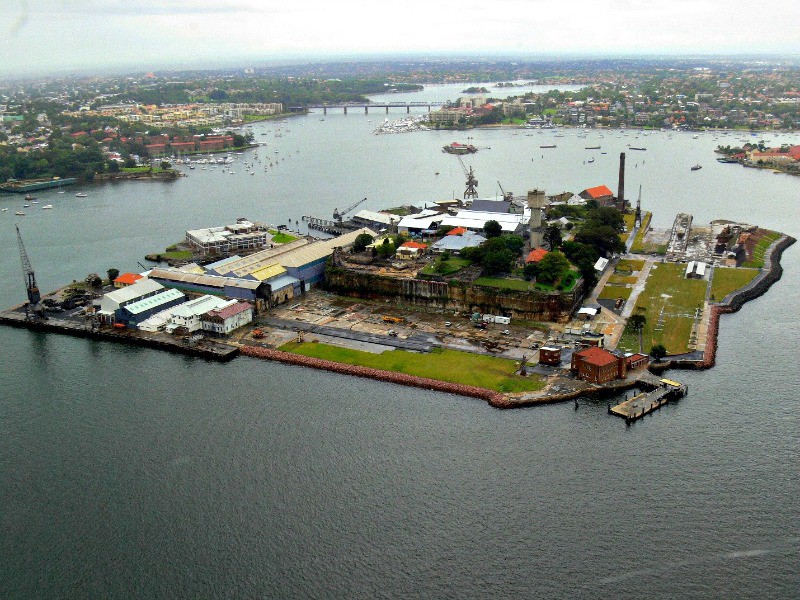 The island used to be a convict establishment and one of Australia's largest ship yards. Today, you can go explore this heritage and enjoy the fun activities and events the island also offers. Take a break from the adventuring to grab lunch at the café or maybe pack your own picnic to enjoy the lovely scenery!
Hunter Valley
Even if you aren't a wine connoisseur, the Hunter Valley located just a 3 hour journey north of Sydney, is still an amazing spot to explore. With over 150 wineries, you can choose and check out whichever ones you want, or go on a winery tour where you get taken around to multiple locations.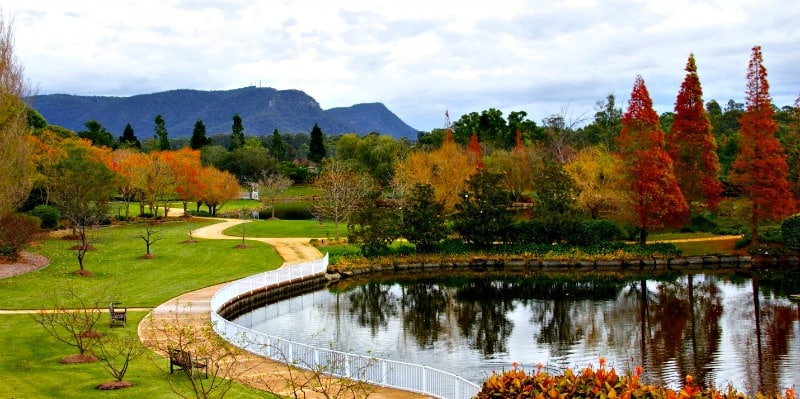 Along with the amazing wine comes delicious food. There are so many great restaurants in the region, especially on the wineries, offering fresh and amazing food to make your day even better. After this, you can stop by the Hunter Valley Gardens to check out some stunning landscapes. For those looking for an even more intense experience, you can go on a hot air balloon or helicopter ride over the valley to check out all the beautiful scenery the Valley has to offer. This is a must-see for both wine and nature lovers. 
CLICK HERE
Australia is an amazing country and you must explore as much of it as you can while you have the time. These are just a few of the best trips you can take around the Sydney area. I guarantee you will not be disappointed by any of these awesome locations!
Pin for later