Planning a holiday to Australia is a big deal isn't it?
It's a really long way to travel if you are taking a trip from the UK and making the most of your time in the country is going to be a top priority. When we visited the UK, we contacted Reiss Edwards to help us sort out our visas.
I hope you already know how passionate I am about making sure your are ready for planning your adventures so I wanted to write an Australia travel guide that answered all your questions about travelling to the country.
It's such a beautiful and interesting part of the world that I'm keen to make sure you make the most out of your time there.
There are so many places that you can visit there. I'm really keen to get people to discover North Stradbroke Island as it really is a beautiful place and I don't think many people know about it.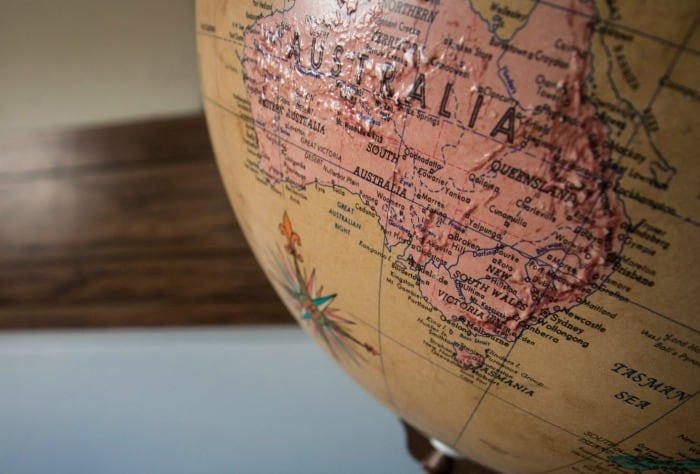 Getting on a plane and leaving your home country far behind to explore a new destination is one of the most exciting feelings you can experience in my book.
If you are traveling for that pleasure and have much planned, hope you have gone through the countries laws and regulations too. 
If you are feeling confident that you have researched your travel plans before you leave, you can truly embrace the adventure and enjoy your trip. So without further ado, let's get that trip underway with some useful Australia travel planning tips.
Before You Go
Be Realistic About Your Trip
It's worth pointing out that Australia is a big country, I mean like really big! It's actually bigger than all the EU countries put together and is ranked as the 6th largest country in the world.
If you were thinking about exploring the entire country during a two week holiday you might want to consider whether that will be realistic. It takes over 5 hours to fly between Perth on the South West coast and Brisbane on the East coast.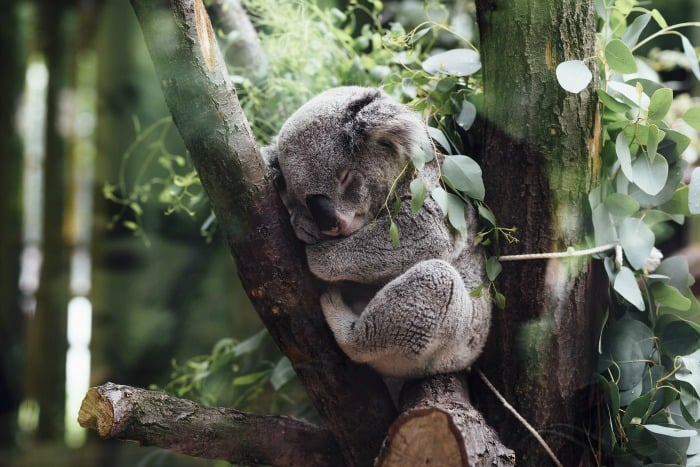 A road trip between the Perth and Brisbane would take around 3 days. It's more realistic to plan your visit to Australia around one territory, unless you are planning on touring the country for a longer period of time to see all the best places in Australia.
Be Prepared For The Sun
The sun in Australia is really powerful and do not underestimate the damage it can do to your skin if you are not covered or well protected. Sun block is an essential item as Australian sun burn can last for weeks and skin blisters are common if you get caught out. It could really ruin your trip if you don't plan for the rays.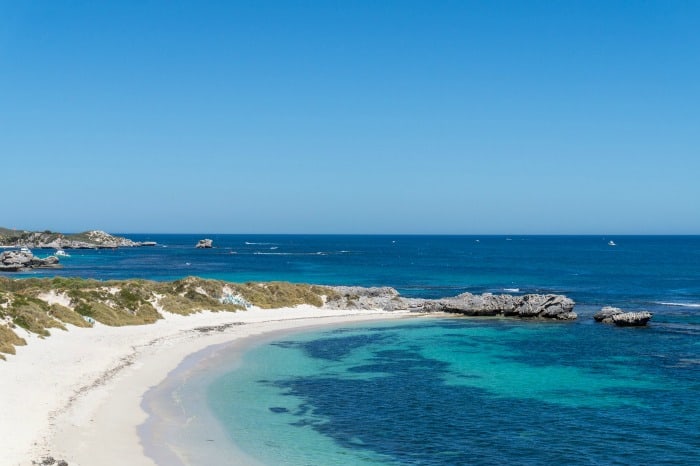 Australia is Expensive
When you are planning your travel budget for Australia bear in mind it's a very expensive country. You may wish to allow between $100 and $200 dollars per day for your holiday or look up how to travel in Australia on a budget for some money saving tips.
If someone you are travelling with is a smoker, I would advise taking cigarettes with you for the trip as one packet costs $40 (around £23) and this could really make a dent in your holiday spending budget.
How To Get To Australia
I'm going to assume for the purposes of this travel guide that you are going to fly to Australia for this trip, however it is possible to get to the Australia without flying. You can travel via train and boat to get to the country, but it's going to take you a while to do it, anything up to a month to reach you final destination.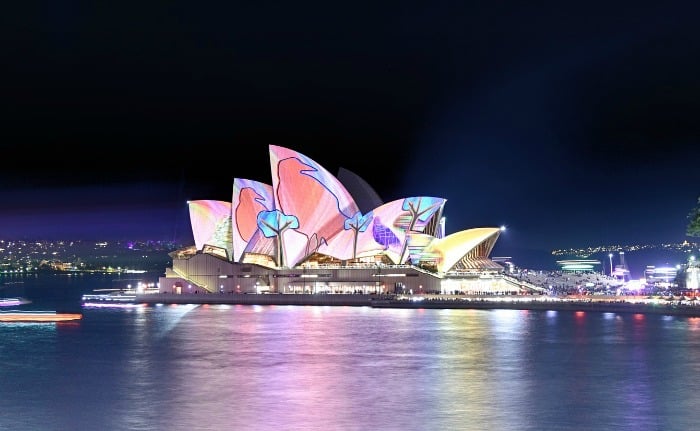 Flying from the UK is the fastest option but you are looking at around 24 hours travel time. There are direct flights available, and a popular route is between London Heathrow to Perth for example, but these flights tend to be more expensive.
It is more common to have at least one layover on the way to Australia, changing flights in places like Peking, Hong Kong or Qatar.
Tips for Booking Flights to Australia
For the best deals on flights to Australia my advice is to book your trip well in advance. The cheapest months for flight prices tend to be mid April to the end of June. If you can be flexible with your dates look at flying mid week and avoid school holidays if you can.
It's always worth signing up to airline websites and keeping an eye on their offers and deals. The January flight sales can be a great time to book your travel to Australia for example.
When Is The Best Time To Go Australia
We've already talked about how strong the Australian sun is and you may want to think about whether summer is a good time for your visit. Summer in Australia is between December and March and it can be a tough few months for the country. As well as strong sun rays to contented with, the rain can also be excessive especially on the east coast. It's also an incredibly dry country so bushfires are common through this season.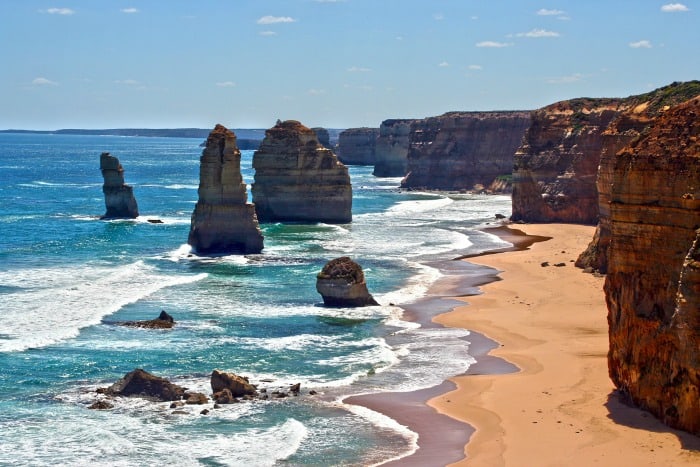 The shoulder seasons can make for a much better travel experience in Australia, and the recommended month's to visit are October/November or April/May. It's still warm, but the temperatures are a lot more manageable. Not to mention, boutique accommodation in a beautifully restored, Heritage Listed building cost less. View Randwick hotel details and book now for the shoulder seasons to save big.
Do You Need A Visa To Visit Australia
If you are visiting Australia from the UK for a holiday you will need to apply for a visa before you leave. If your trip is planned to be less that three months, you can apply for a free eVistor tourist visa. For information about the different visas available and which you should apply for visit this list of Australian visas.
Getting Around in Australia
Public transport in Australia doesn't have a great reputation unfortunately so most people drive or fly depending on where they are planning to visit. Booking internal flights in Australia can really increase the cost of your holiday and make your travel planning more complicated. There are lots of holidays to Australia available with pre arranged itineraries that can make getting around the country and seeing the most interesting sights and landmarks a lot less stressful.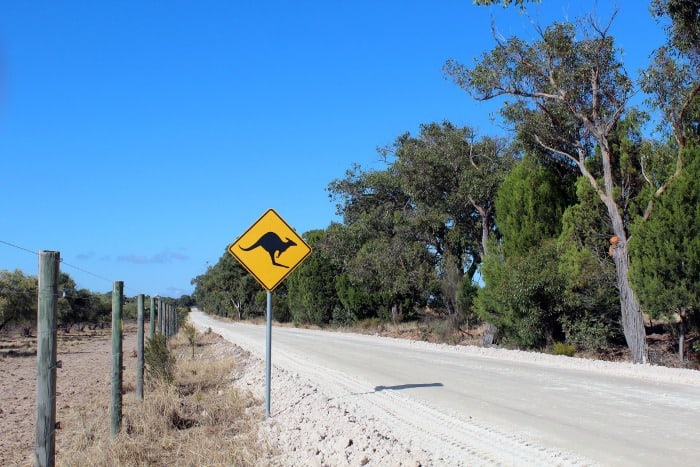 Should You Tip in Australia
There is no need to tip in Australia as the minimum wage is quite high. Generally speaking any service charges deemed payable by the restaurant will have already been added to your bill so there is no need to leave any further money to reflect the experience you've had.
Money and Credit Cards
The currency in Australia is Australian Dollars, and the coins come in denominations of 5 cents. There are no pennies in Australia! Bank and credit cards are widely accepted, but it's always worth carrying an amount of cash just in case. Check if there is a surcharge for using your credit card when making a purchase.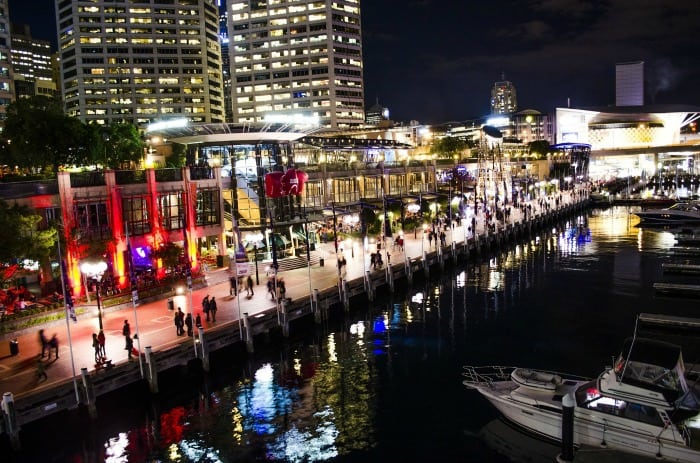 Plugs and WiFi
WiFi in Australia is very expensive and generally quite slow. If WiFi is essential for your trip you might want to invest in a hotspot so you can access wifi anywhere.
It is likely that you will need to take a plug adaptor with you if you are planning on using your own electrical devices while visiting Australia. The Type 1 Australia plugs have 2 flat pins set at an angle to form a 'v' shape.
Beaches in Australia
Australia is literally overrun with beaches with around 10,000 to chose from. If visiting Australian beaches is going to be a big part of your holiday, consider basing yourself on the Western coast. The beaches in Western Australia are considered the most beautiful in the country with stunning blue waters and captivating coast lines.
Swimming in the sea in Australia can be dangerous and sharks are definitely a consideration. Always swim between the flags marked out on the beach and stay within the area covered by the lifeguard.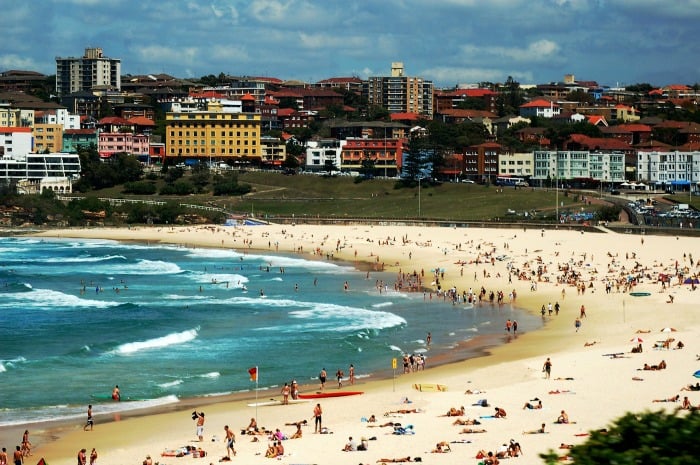 I hope you found the hints and tips in this travel guide useful for planning your holiday to Australia. Australia is such a beautiful country with lots of amazing things to see and do that I'm sure you'll want to take the most of it. Whether you choose to explore cities like Sydney (click this ultimate Sydney city guide for more info) or Melbourne, enjoy the amazing national parks or visit the famous Gold Coast I hope you are feeling a lot more confident about what to expect when you arrive.
If you have any tips for planning a visit to Australia or want to share places that simply have to be visited please do leave them in the comments below.
Know someone who would enjoy this post? Please do share it with your friends and followers, as it would literally make my day.
Click here for more travel posts from Zena's Suitcase