A seed has been firmly planted in my mind that I want to take the family on holiday to Walt Disney World in Florida.  This seed is growing at quite a rate and I predict that we will be exploring the most famous theme park in the world in the next few years.  I would love to visit next year, but my husband came up with a few reasons why we need to wait a little bit longer.  It looks like we are going to be buying a car in the next few months and he wants to wait until both our daughters will remember the experience.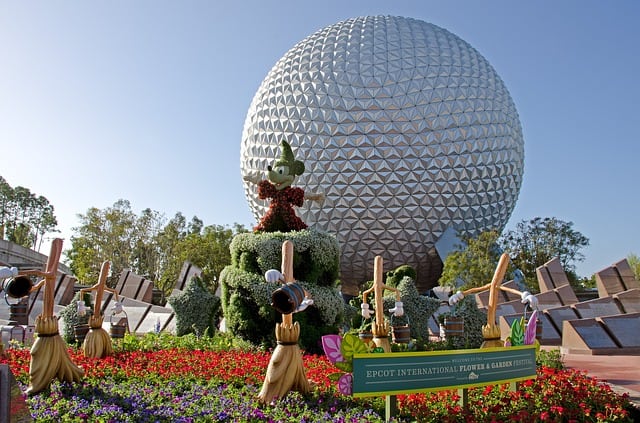 I'm not known for my patience, and a part of me was already to book and take my 4 year old daughter next year, and leave grumpy Daddy at home.  I found an awesome deal online that looked to good to miss and I could have pressed 'pay now' at the drop of a hat. Fortunately I came to my senses and decided he was right and I didn't want to add divorce to my list of things to do this year.
I am happy to wait, and a holiday to Walt Disney World takes a lot of planning to make the most of it.  I want to enjoy an amazing 2 week holiday in Florida at the best possible price so that I can keep Daddy happy.  Planning ahead seems to be the best way to do it, so I thought I'd share with you what I'd learnt about booking the holiday of our dreams so far.
Decide When You Want To Go To Walt Disney World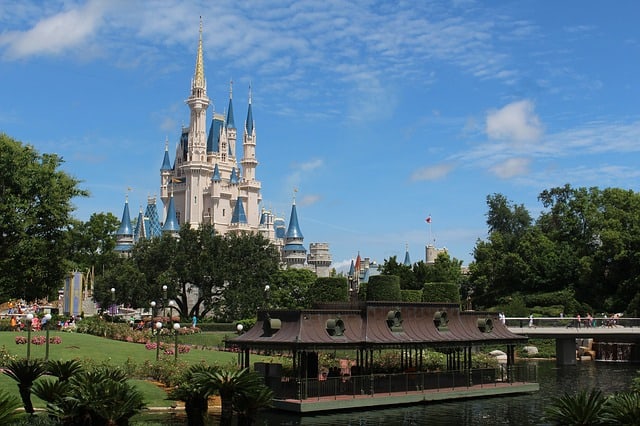 We have agreed that we will take the girls to Walt Disney World in 2018.  My husband would put it off until 2019 if he could, but that's largely down to his fear of flying.  He can take some pills for that, so he will be OK.
I think planning for a trip in 2018 gives us plenty of time to save for our holiday and get the best deals available.
Getting the right time of year for a visit to the Magic Kingdom is also crucial for us.  We are not good with really hot weather or very long queues, so I'm going to be very strategic about when we travel to Florida.
The summer months are very hot and notoriously busy at Walt Disney World.  Spring and Autumn are good times to visit, but I have read that it's worth avoiding the 2 weeks running up to Easter and around Christmas time as these are popular times at the park.
The quietest points of the year, and a little kinder from a heat point of view are late September to November or January through to February.  As my impatience really can only bare waiting so long, I am aiming to take the family to Walt Disney World for two weeks in February 2018. If Daddy makes us wait until February 2019, I really won't be very happy.
Book Separate Flights
When you are booking your holiday to Walt Disney World you will save a lot of money by booking your flights separately.  It really doesn't take much effort and it's really easy to get the best deals.
I love Skyscanner to help with getting the best deals on flights.  When you have your dates, search Skyscanner for flights to Orlando from all UK airports.  You can search for flights for up to a year in advance.  If you are happy to be flexible about where you fly from, you can get some real bargains.  It might be cheaper for you to stay in a hotel the night before and fly from a different airport than try and book one closer to you.  Using Skyscanner will show you just how much flight prices can vary.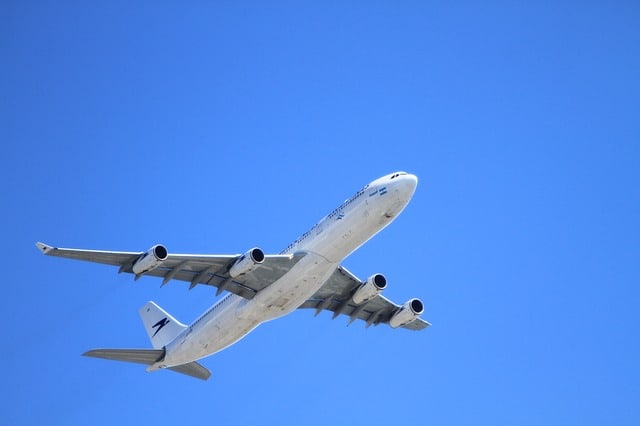 Skyscanner allows you to set up an alert for the flights you are interested in so you can see when is the best time to book your flights is.  Watch them for a while to see if the prices go down.  So far I've found the best deals on flights to Florida with travelup from Gatwick Airport in February 2017.  They are around £350 per person at the moment.
Deals From Walt Disney World Holidays
You have to keep an eye on this website to get the best deals.  When we visit Walt Disney World I think it is likely that we are going to stay in a Disney Hotel.  I want us to experience all that is Disney and I've heard so many great things about staying in their hotels.
I'm flexible about which hotel we stay in, and seeing as there are 22 to choose from I'm sure we won't have any trouble finding something we like at the best price.  If you visit their website now they have an amazing deal on for 2017 holidays.
For anyone wishing to take their holiday between 1st January 2017 and 31st November 2017, who books before 7th July 2016 will receive free dining, $200 dollar gift card and Disney's 14 for 7 day ultimate ticket which includes Fastpass+ and Memory Maker.  Can you see why I nearly booked!  If we went as a family of 4 in January 2017 for 2 weeks staying at a Walt Disney World Hotel, with meals and access to the park included it would cost around £3000.  To me, that's not a bad price for a holiday of a lifetime.


Take Advantage Of The Free Offers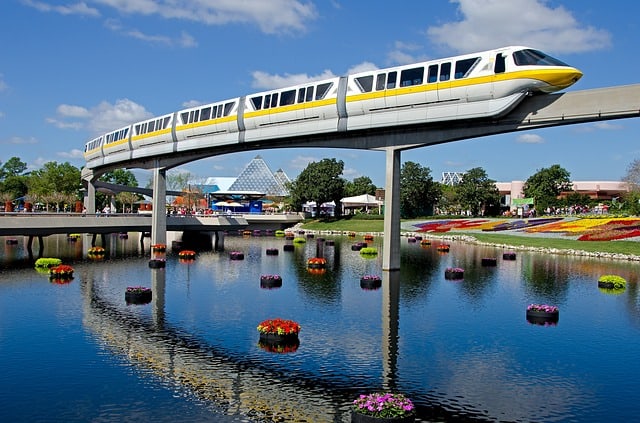 When you book a Walt Disney World holiday they include airport transfers when you arrive and when you leave.  Don't worry about hiring a car if you stay at the theme park as the transport system is free and accessible throughout the park.
I'd love to hear if your planning a trip to Walt Disney World.  Do you have any tips to share about booking a holiday there?  Stay tuned to the blog for more tips about planning a holiday to Walt Disney World.
Pin For later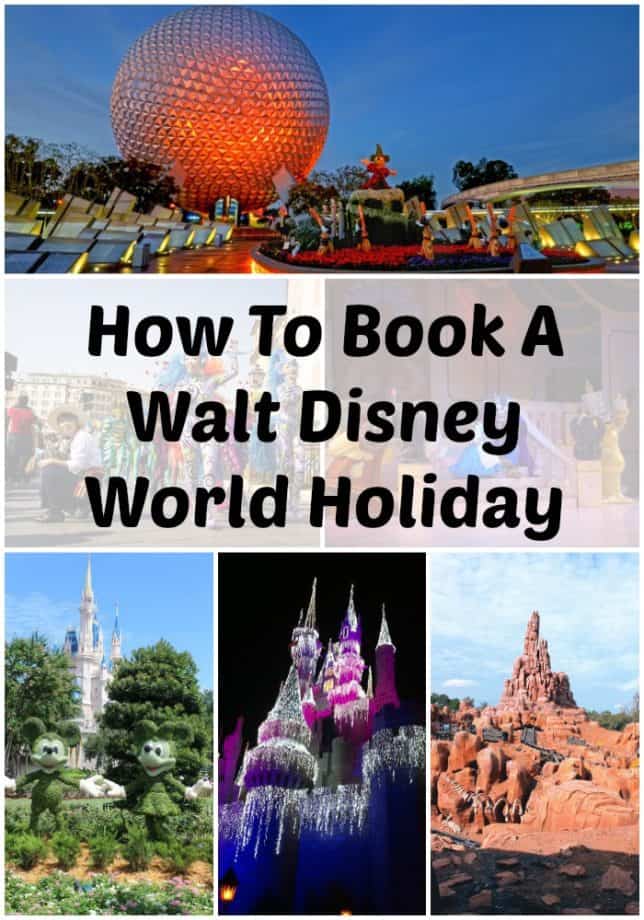 contains affiliate links