My favourite kind of holiday is without a doubt taking a cruise, but I know some of you out there still need some convincing.  I've been been browsing lots of last minute cruise deals recently, simply itching to click book and it got me thinking about our first cruise.  We explored the Mediterranean while sailing on a Marella Cruise inside cabin, and it was literally our favourite holiday ever.  It got me thinking about all the reasons why booking an inside cabin for a cruise is a great idea and I thought they would help you out if you are still undecided.
It's Your First Cruise
When we booked our first cruise, we chose an inside cabin because we weren't sure if we were going to like the holiday or not.  We booked a last minute cruise for 2 people and it cost around £1300.  We felt that for that price it was worth giving a cruise a go, and if we didn't like it we hadn't spent a fortune on the holiday.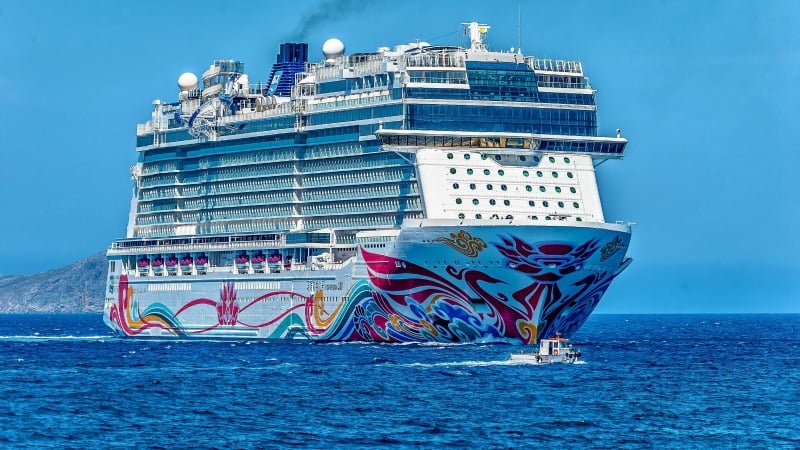 Good Value For Money
We learnt from our Marella Cruise that booking an inside cabin was excellent value for money if you are travelling on a budget.  We had access to exactly the same facilities as all the other cruisers, including the All Inclusive Dining, onboard entertainment, room service and swimming pools.  In fact, when we compared prices with some guests over dinner, they were surprised at how much we had managed to save.
How Much Time Will You Spend in Your Cabin?
One of the reasons that an inside cabin is such a great choice is that we found we really didn't spend that much time in there apart from sleeping and getting ready.  We were either out exploring the ports of call in the daytime, or enjoying the pool or ship's entertainment programme.  There's so much to do on a cruise holiday, that you can save big here if you want to.
Nap Anytime
Being woken up by the sunlight is never an issue in an inside cabin as with the lights out, you would never know what time of day it is.  If you like a siesta then something like the Norwegian Cruise Inside Stateroom could be perfect for you.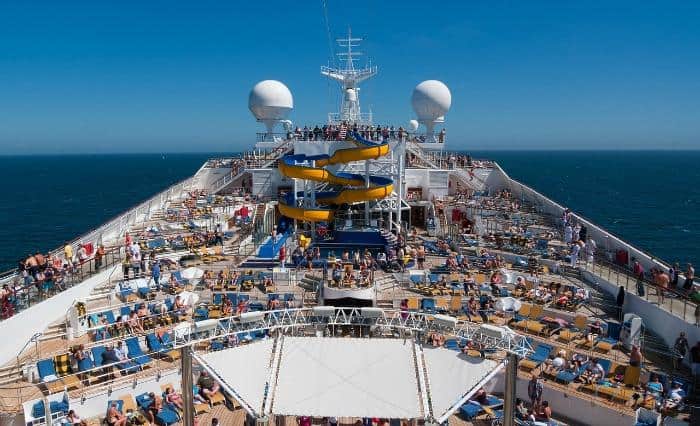 More Money For Other Things
After we went to the ship's welcome meeting, we decided that we would book some of the shore excursions on our cruise.  Because we hadn't spent a lot of money on our inside cabin, we could splash out a bit in this area.  Saving money on your cruise cabin could also mean more money for spa treatments, onboard shopping or visiting the casino.
They Are a Great Option for Solo Cruisers
When I took a cruise with Norwegian Cruise Line, we were given a tour of the Studio inside cabins for solo travellers onboard the Norwegian Epic.  These rooms we super stylish and well equipped for a single traveller and you got to avoid the one person supplement too!  There's also private access to a lounge and bar for solo guests.  Studio cabins are available onboard the Norwegian Getaway, Norwegian Breakaway, Norwegian Escape, Norwegian Bliss and Pride of America as well.
CLICK HERE
An Inside Cabin with a View
Not all inside cabins are windowless voids, and if you are looking to sail on Royal Caribbean's Harmony of the Seas® then you could be in for a real treat.  The world's largest cruise ship offers inside cabins with balcony's overlooking the bustling Boardwalk area or the more serene Central Park view, it's just a matter of which takes your fancy.
So there you have it, inside cruise cabins could be the perfect introduction to a wonderful new holiday experience for you or a way of making your cruise budget go a bit further.  Given all there is to see and do onboard a ship, inside cabins are often the sensible choice!  Would you choose an inside cabin now?
Pin for later