There's no doubt that having children can really change a women's body. Most Mums gain a little weight during pregnancy and some of us are able to lose it and some of us aren't quite so lucky. Our bodies most certainly change shape with our hips becoming permanently wider. It's true isn't it ladies! We might also gain a few stretch marks from growing a little human inside of us.
None of these changes should effect our confidence, but for some these issues can really effect how we feel when wearing sustainable swimwear on the beach or beside the pool. Every woman has the right to feel fabulous, regardless of their shape or size and I wanted to share 6 tips that will help you feel back on top again.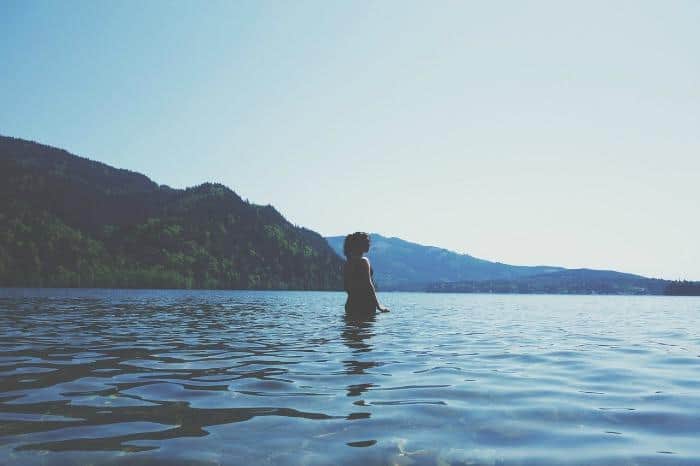 How you feel in your swimsuit can really effect how you feel about going on holiday with your family whether your relaxing on the beach or catching some rays by the pool, with proper sun protection of course. Sun protection is really important to remember because it can lead to your skin getting damaged or aging quicker if you forget to use it, therefore check out some skinceuticals reviews to get protection for your skin when you having the best time out on vacation! I remember a holiday I spent with my family in Mallorca once when I felt literally awful every time I wore a swimsuit. Over the years I've overcome these issues and with these simple tips you can also feel fabulous on your next beach holiday.
Buying Your Swimwear
Whether you are looking for a bikini or a swimsuit, make buying the right womens swimwear a priority before your holiday. Give yourself enough time to pick something that suits you. Try on different designs and make sure you focus on getting the right size and style for you.
Don't worry about the latest trends so much, but focus on picking out swimwear that suits your shape and provides support where you feel you need it. Whether that be a high waisted cheeky bikini or something that covers you more, the key is that you feel comfortable and happy in it. In my experience, last minute purchases made with a 'that will do' attitude probably aren't going to boost your confidence on the beach.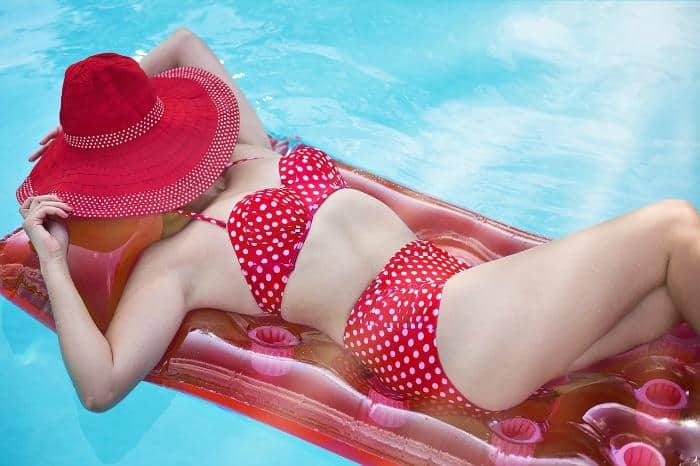 Beach Body Tips
I'm really not talking about anything extreme here, as I know how busy us Mums are, but a little pampering can go a long way to making you feel more confident in your new swimwear. You can achieve healthy and glowing skin with a few simple steps, and these ideas shouldn't make your self care routine feel arduous either.
Exfoliating is a great way to make the skin feel smooth and healthy. My arms have always been a bit of a problem area and I like to show them a little more love before going on holiday. Removing those dead skin cells will help your skin to feel in tip top condition and tackle issues like pimples and blemishes.
If you add regular moisturising to your routine as well you will see a huge improvement in the look and feel of your skin. You might also benefit from using a spray tan before you hit the pool. One of my biggest issues is having pasty white legs, but adding a little colour can make them look more healthy and toned in an instant.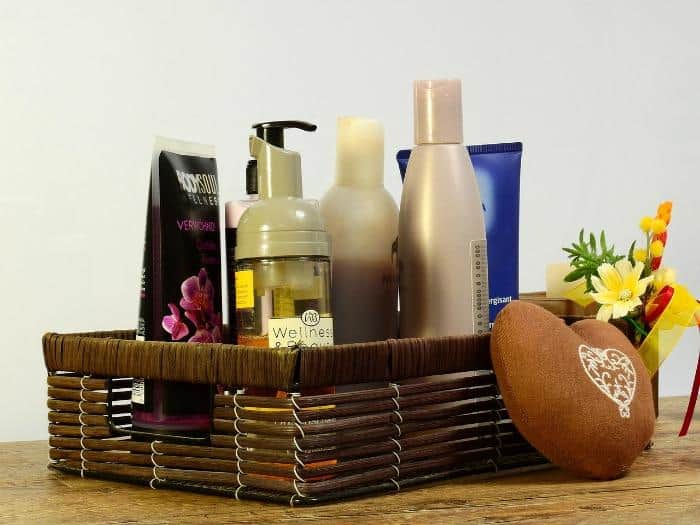 Making some small changes to your posture can also make a huge difference to how you feel in your swimwear. I'm not talking about holding your stomach in all day as that's not feasible for anyone, but standing or sitting straight with your shoulders back can improve how you feel about your body no end.
Beauty Tips On Holiday
Time is limited for us Mums, and heavy make up or fancy hairstyles probably aren't going to work. There are a few beauty tricks that will help you feel beach ready and that won't take much effort at all. Firstly, where you can use waterproof makeup so it stays put whether you are on the beach or by the pool. You will always be ready for the family holiday photos with this trick.
When it comes to your hair, don't be afraid to go big. These styles can help balance out the shape of your body and won't look out of place by the pool. Being on holiday is a time you can experiment and step out of your comfort zone. You never know, these experiments might just end up being apart of your regular routine when you get back home.
Be Healthy All Year Round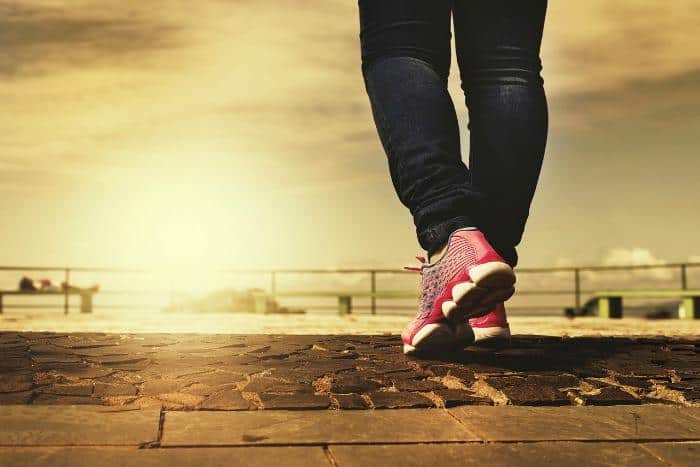 We've all read those posts that talk about getting beach ready in 12 weeks or less, but actually the best approach is to try and achieve a healthy active lifestyle all year round. It's not about starting an extreme diet or joining a boot camp, because lets face it that's not realistic for any of us.
It's much better to find a healthy way of eating that works for you and seeking out an exercise routine that fits into your schedule and is fun to follow.
Make sure you include lots of fruit and vegetable in your diet as this will help you to feel energised and avoid problems like bloating. Drinking plenty of water daily will help you feel good both inside and out, and going to a fitness class or taking regular exercise will improve not only your physical but mental well being. Avoid jumping on the latest band wagon and rather finding what is going to work for you on a regular basis.
Filter Your Media
It's really important to think about what you expose yourself to on a daily basis when it comes to the media, and especially social media. If you are regularly looking at images of very skinny women this may impact how you feel about your own body. It's important to remember that a lot of images we see in the media are not representative of real women, and probably aren't real at all.
The beauty of social media is we can chose what we look at and there are lots of real women out there sharing body positive messages that can help you to feel confident in your own skin.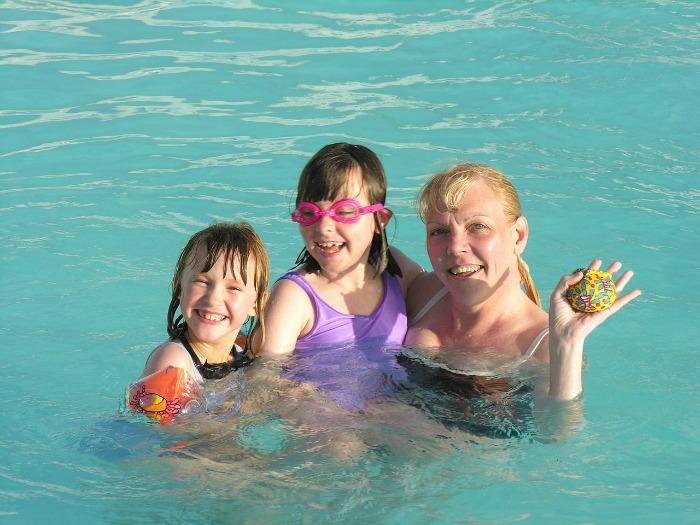 Sort Out Your Self Talk
One of the biggest problems women face about how they feel about themselves is their own self talk. Now, if you follow the five steps above you are going to start to see an improvement in your self talk, but those demons might still creep in from time to time.
The one thing I need you to remember is that you are in control of what you think. If you start to feel that negative self talk creeping in, you can change that script with a little bit of effort. All you need is to have is a few positive mantras or thoughts ready to take their place.
It can be things as simple as 'I'm not going to worry about what anyone else thinks, this body has made babies and I'm proud of it' or 'curves are awesome'. What ever your personal thoughts and feelings are that get you down about being on the beach in your swimwear, shout them down with some positive vibes that resonate with you. The more you do it, the more positive you are going to feel about yourself, whatever you are wearing.
Do you have any advice that would help Mums to feel more confident in their swimwear? I'd love to hear them in the comments below.
If you enjoyed these tips, please share are them with your your friends and followers.
Collaborative post