When you ask a child to draw a picture, you can be pretty sure something very creative is about to happen.  I set my daughter the challenge of creating her dream horse and we had a long chat about what she thought this might look like before she got started.
She loves all animals, but her dream equine animal turned out to be something rather unique.  Her ideal horse would actually be an exceptionally rare breed that you may not of heard of before.  Let me take a minute to introduce you to our very special rabbi-horse.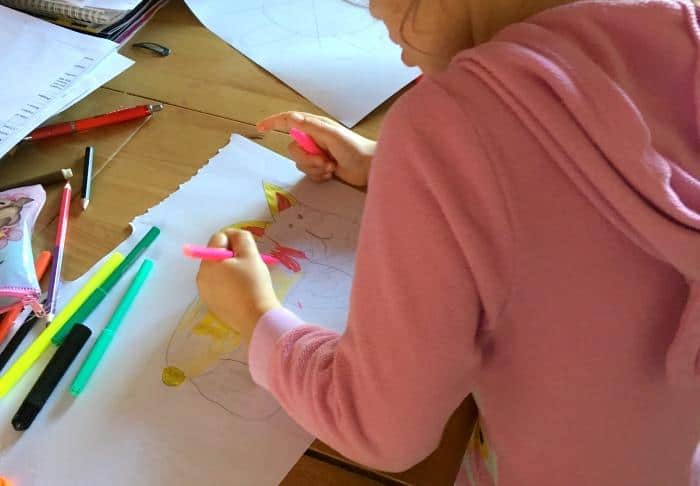 If you ever wondered what a rabbi-horse looked liked, well they are an incredibly colourful breed to say the least. A rabbi-horse would definitely turn heads if you saw it trotting down the street on it's way to the local stables.
I loved watching Indie create her imaginative creature, and I could literally see all her artistic juices flowing.  Colouring pens were strewn every where as she pondered on which colours would get her new horse noticed the most.  Patterns were a really strong feature in her design with bold black and yellow checks on his body and green and blue stripes on his legs.  The rabbi-horse face was also a statement with red and yellow ears and a long horse like face.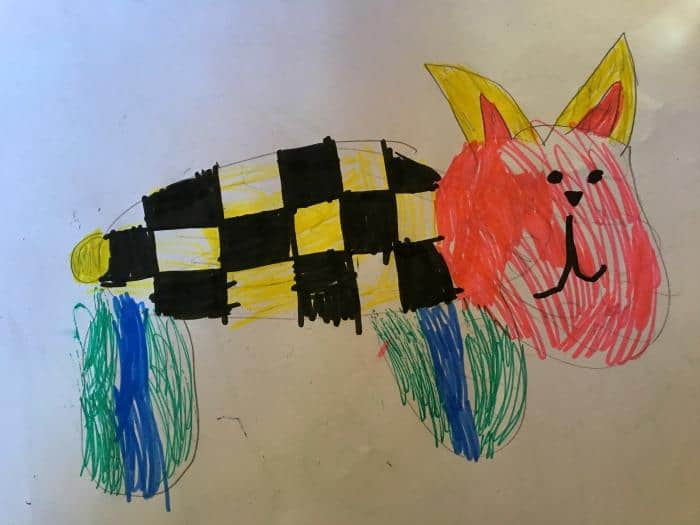 Thanks to Petplan Equine Horse Insurance, Indie's wonderful creation was brought to life, and the rabbi-horse toy arrived on our doorstep a few weeks after it's initial conception.  She was absolutely delighted to see her horsey creation bought to life and her new fluffy friend soon became a firm favourite.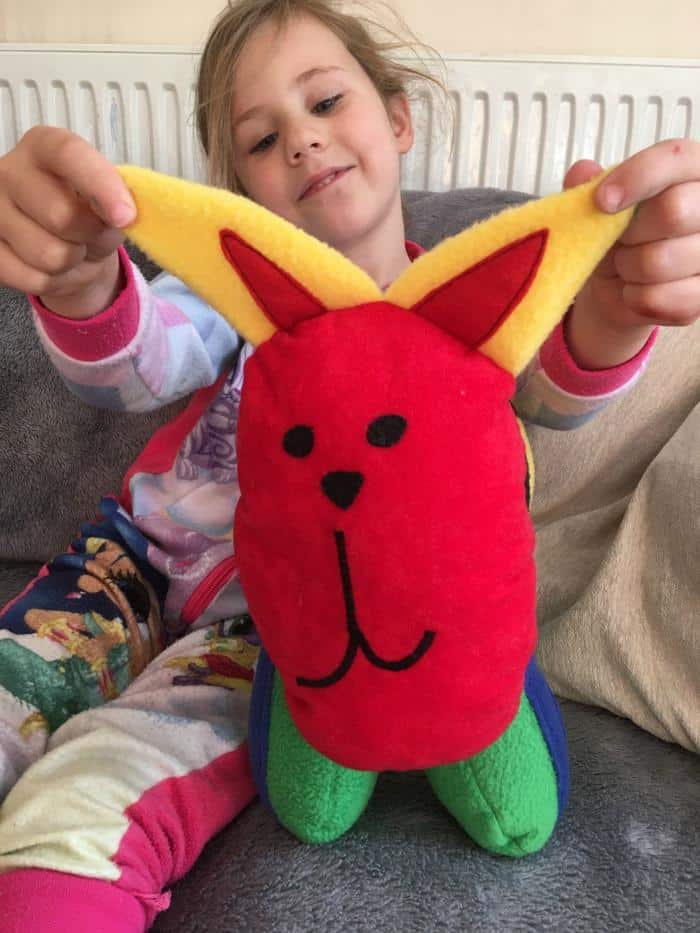 One thing Indie is overflowing with is love, and our rabbi-horse was definitely put through the squeezy cuddle test pretty much straight away.  He was also tested out for being able to be sat on and whether he would make a good bedtime toy.  I'm pleased to say that rabbi-horse ticked all of these boxes and more.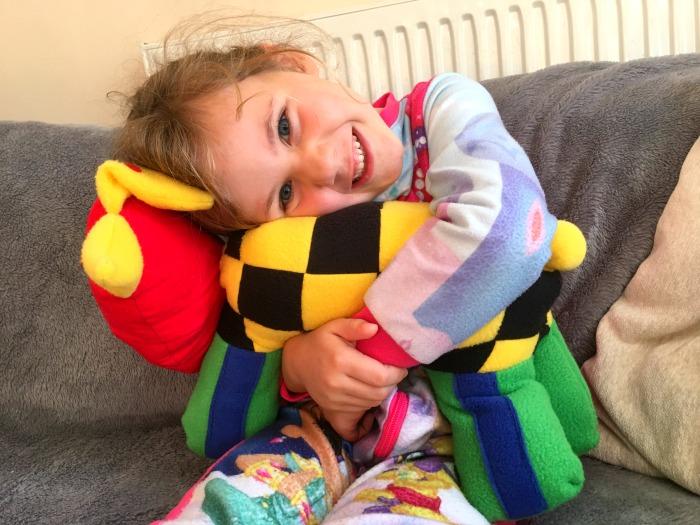 We had no idea that it was possible to take a child's drawing and turn it into their own personal soft toy until now.  We can't thank Petplan Equine Horse Insurance enough for bringing the rabbi-horse to life for Indie and have throughly enjoyed watching her care for her new imaginary pet.
About Petplan Equine
Having comprehensive insurance cover both for your horse and as a rider can provide huge benefits and peace of mind.  Petplan have been providing excellent Equine insurance services since 1988.  With a wealth of knowledge in the field of horse insurance they provide extensive packages to suit a variety of needs and situations.
Comprehensive Equine cover helps protect you against some of the unplanned costs that can be associated with owning a horse or pony.  While I expect our rabbi-horse will be relatively inexpensive to care for, I suspect that owning our own horse or pony would be an entirely different matter.
Petplan horse insurance provides:
Cover if your horse is lost or strays
Protection in the event of a horse's death
24 hour access to a legal helpline
You can also tailor your horse insurance with these optional services:
Up to £5000 towards vet bills per condition
Third party liability cover
Cover for trailers etc
Personal accident
Permanent loss of use
Saddlery and tack
Petplan Equine plans also provide specialised cover for horse riders and veteran horses.
I strongly suspect that we will be having a conversation with Indie about wanting to ride horses when she gets older.  We live close to two stables and often see horses out walking where we live.  Our rabbi-horse is of course a fictional character born out of a very active child's imagination, but to a horse owner their animal is as special and unique as any rabbi-horse.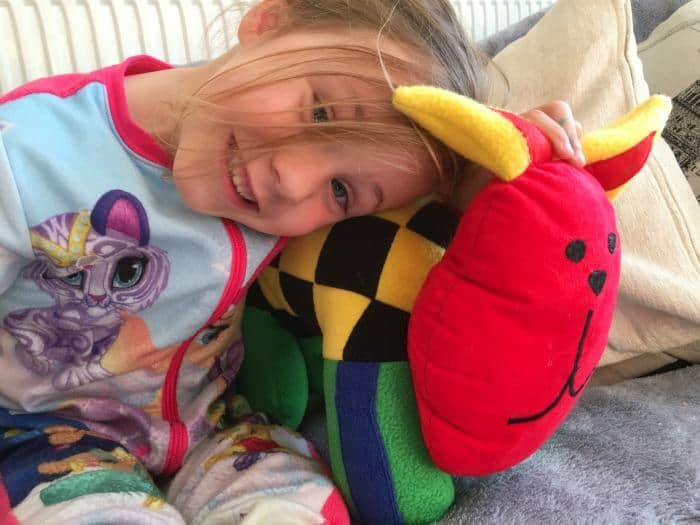 Talking to Petplan Equine about a horse insurance package to meet your specific needs is a great way of planning for unforeseeable issues and expenses.  With an excellent customer service record and one month free when you purchase your cover online, it sounds like a very sensible move for any horse owner or rider.
This post has been possible thanks to Petplan, but all thoughts are my own