With Christmas only around the corner, you might be on the hunt for fun and exciting things for the whole family to enjoy as we enter the festive period. With so many options on the run-up to the Christmas holiday, you might find it difficult to choose just one! To give you some inspiration to keep you and the kids busy this Christmas, here is just a short list to make sure you create some great Christmas memories this year.
Visit the Christmas Markets
Every year the UK embraces its Christmas markets with an even bigger offering of stalls and things to do. Some of the best Christmas markets in the country are located in Bath, Birmingham, Manchester and Cirencester so you're bound to be in driving distance of at least one!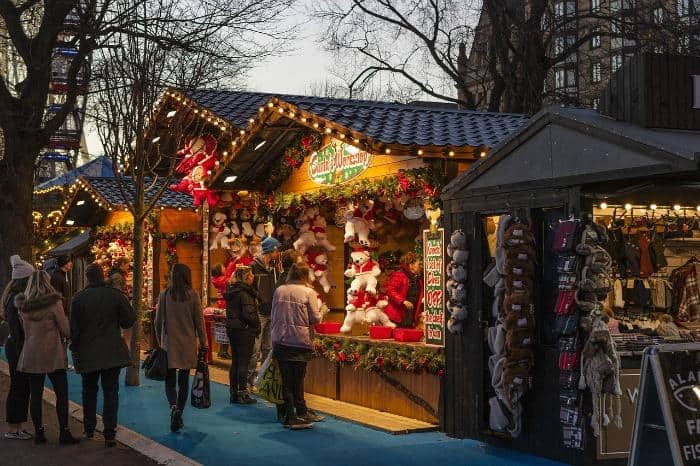 There's nothing more festive than wrapping up warm and walking around the Christmas stalls, and it's not a day out without treating yourself to some of the food and drink on offer. With something for the whole family, you can take the kids or simply have an afternoon off to yourselves.
Make your own Decorations
One guaranteed way to get the kids in the Christmas spirit is to encourage them to make their own decorations for both the tree and around the house. Having an arts and crafts day can be a great way to stay indoors away from the cold, and the kids can proudly display their hard work when it's time to put the tree up!
If you're not sure on letting the children loose with glitter and glue, why not take them decoration shopping and let them choose a ready-made decoration?
Get Involved in a Charity Event
Christmas is the season of giving, so it's the perfect opportunity to get involved in some charity work or attend a fundraiser. It's the time of year where we're most likely to help those in need, and making sure you do your bit can make you feel even more festive.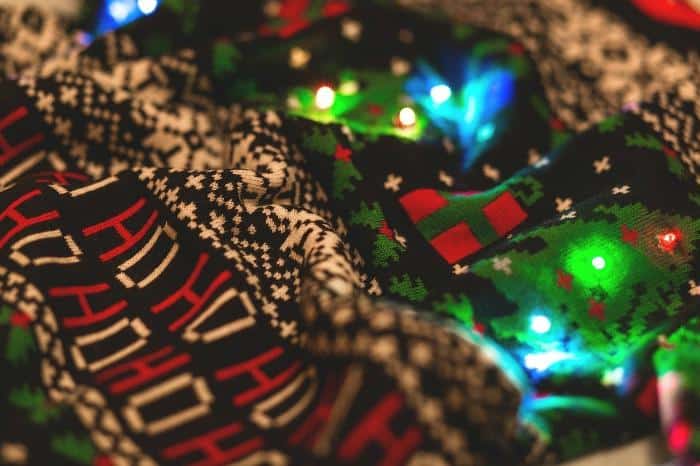 Christmas Jumper Day is always popular, especially in the workplace. Likewise, selling calendars for charity is also a very popular choice.
Visit a Trampoline Park
Once the kids have finished for the holidays, it can be difficult knowing how to keep them occupied; and something about Christmas seems to give them twice as much energy as usual!
Going to your local trampoline park can be a great way of letting them run wild for a couple of hours and can give you some peace and quiet too; something that may be well-needed on the build up to Christmas. There are so many trampoline park offers to take advantage of that you'll be able to treat your children to a fun afternoon.
See a Pantomime
A traditional way to get into the spirit of Christmas, there's always a pantomime on somewhere local to you. From Dick Whittington to Cinderella, pantomime is a popular pastime for families. They usually feature familiar faces, making it just as much fun for the adults as it is for the kids!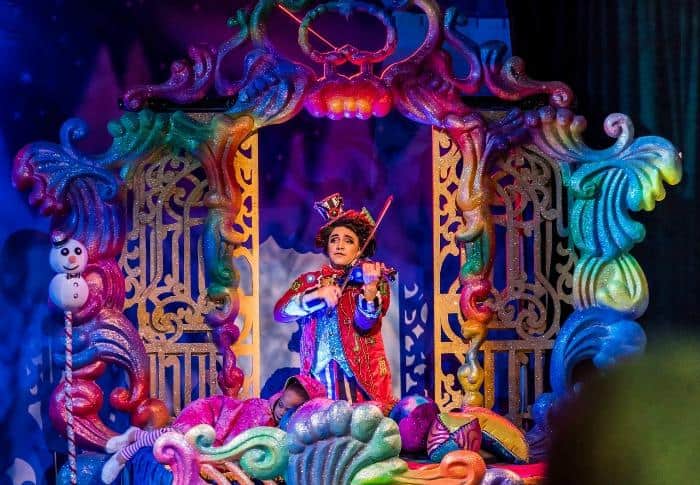 Make sure you buy tickets in advance as they can sell out as it gets closer to Christmas.
Book a Trip
Many families take advantage of the school holidays and disappear for a week of R&R over Christmas. Whether you're a skiing family or you'd prefer to go and find some winter sun, booking a trip for Christmas is a unique way to celebrate and get in the spirit of the season.
Equally, staying in the UK but visiting a new city can be just as good of a trip, even if it's just for a weekend to get away from your usual routine!