Incorporating spring into your interiors is a really good way to bring a bright, positive feel to your home. From bright colour schemes and patterns, to bold aesthetics and statements, you can really capture a new feel within your décor and give your home a new lease of life.
It doesn't matter if you're a keen designer with a clear idea of how you want to capture this atmosphere, or whether you're a newbie to the interior world. If you want to make a few simple changes to eliminate too much risk, there are lots of wonderful ways in which you can bring spring into your interiors.
How To Create a Spring Look
Play with Colours and Shades
One of the key elements to positive spring décor is the colour scheme you choose to work with. When you think of spring, you often find that colours such as pink, yellow, green, blue, white and orange are most popular.   They really help to capture that fresh feeling that is blossoming in the air around us.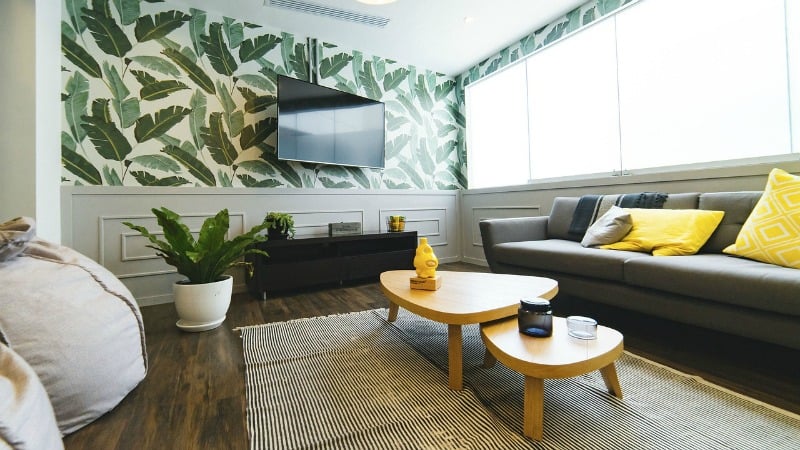 You then find that introducing certain shades and tones of those colours can help to create the right atmosphere within the home. For example, you may find that having bold, bright colours in the kitchen and hallway help to keep the room feeling active, whereas softer tones and pastel shades in the living room and bedroom will help to maintain that relaxing feeling, whilst still managing to incorporate the beautiful spring colours at the same time.
Combining certain colours together to capture the right aesthetic for your interiors will have a really great impact overall, especially when you're using colours you haven't experimented with before. If you're struggling to visualise your décor and the colours together you may wish to do a little browsing of some online furniture to find the right style and design for your home. You can then you can put pieces together to give you an idea of what your final look will be like.
Bring in Bold Displays
Having a bold feature within a room is the perfect way to create a statement with your décor. The trick is to capture the right balance of character without going too over the top. There are a number of different ways in which you can bring beautifully bold displays into your home that will enhance the feel of spring and add a fresh touch to the décor.
Beautiful large fresh flower displays not only bringing the colour and character to a space in your home but they also add a lovely scent too.  It's the most simple, yet effective way to bring the spring feeling into your home. If you want a more permanent feature try a selection of artwork pieces.  You will want to combine the right colours with designs that will enhance your existing décor and keep your interior style consistent.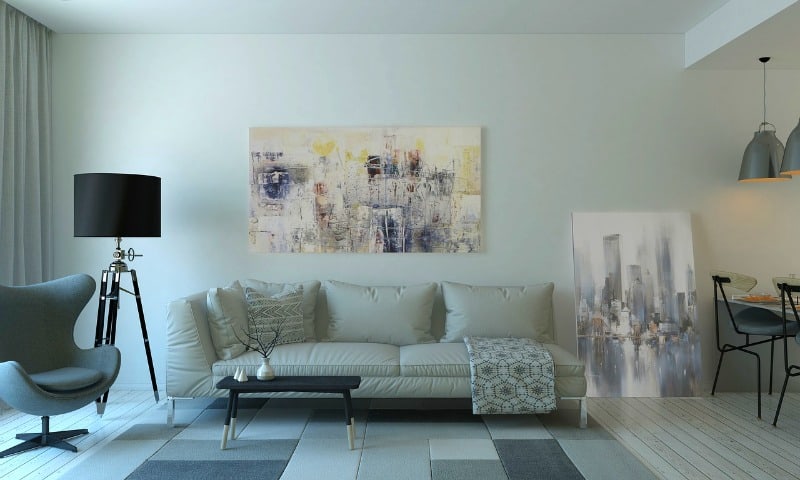 You can also introduce bold displays in the kitchen area with a selection of fresh houseplants or herbs, as this will instantly catch the eye. Houseplants are ideal for bringing a number of health benefits to your home, as well as keeping the décor fresh and bright! Just like herbs are perfect for saving yourself a little money, and there's nothing nicer than being able to handpick your own basil or coriander in your very own kitchen.
Capture a Spring Vibe
From floral patterns in the kitchen, to fresh flower arrangements in the hallway, there are so many ways in which you can capture that spring vibe and make your home feel fresh and bright for the new season. Many people find it difficult to add some floral décor into their homes, especially when it comes to bold patterns that might change the overall look quite dramatically.  It can feel like a very brave step, but honestly it's something that can be changed quite easily if you find you don't like it.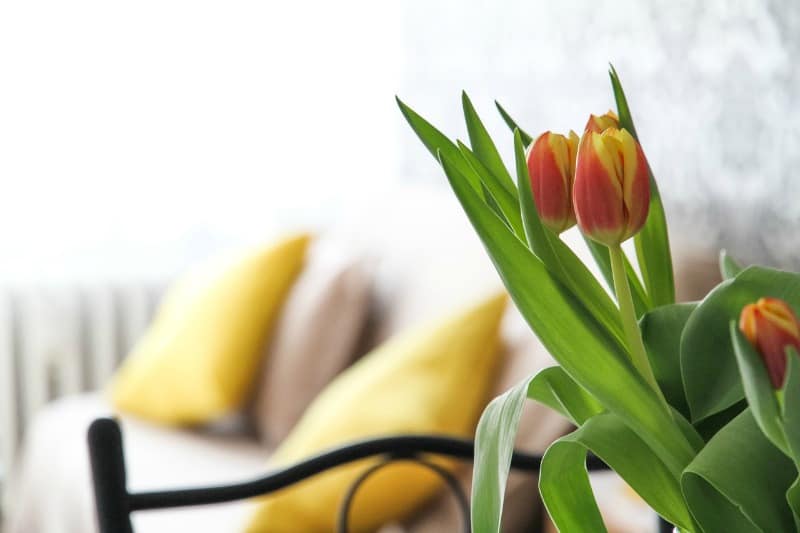 Having floral décor within your home can really help to bring the spring vibes to your home and make your interiors pop. Similarly, you want to have a consistent feel throughout your home, so having a fresh display of flowers in a number of different rooms will help to keep the spring feel flowing freely throughout your property.
How will you be adding a touch of spring to your home this season?
Pin for later