You will already have guessed if you are a regular reader of my blog that I am a huge fan of Eden Hall Spa in Nottinghamshire.  I'm certainly not the only one as spa guests travel from far and wide to visit this very special and tranquil retreat just outside the village of Elston.
My sister has been wanting to visit Eden Hall Spa for many years, and we finally got a date in our diaries pinned down to visit for our birthdays last month.  To say she was very excited was an understatement and I was very much looking forward to sharing the Eden Spa experience with her.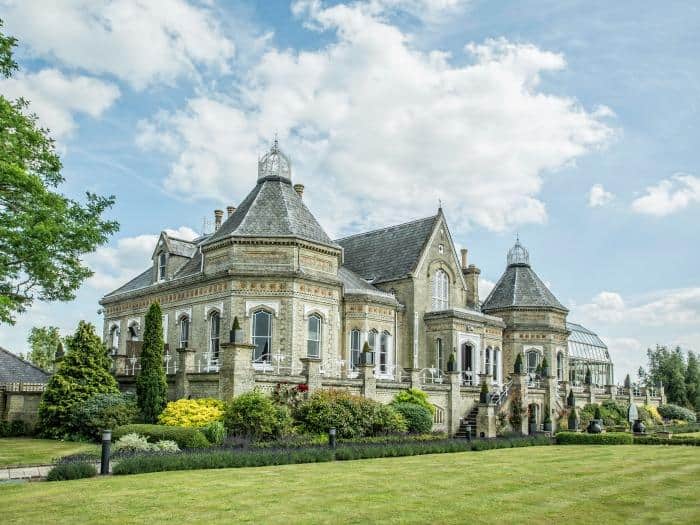 We were visiting Eden Hall Spa for the special offer taster session, which worked perfectly for enjoying a little afternoon tea together during our visit.  I say little, when actually I mean very generous, as there is nothing little about Eden Hall Spa's afternoon tea at all, but more on that later.
The Eden Hall Taster Session provides access to all the spa facilities between 2.30pm and 8.30pm and is available between Monday to Thursday.  If your birthday plans involve shopping or other activities, this special offer is the perfect way to end your day.
After a very welcoming and speedy check in we headed to our lockers to get into our swimming costumes.  To our very pleasant surprise, the lovely people at Eden Hall Spa had left a little birthday treat for us both in our lockers. What better way to start our visit than finding a collection of Elemis and Clarins beauty products to take home with us.  Thanks so much Eden!
Getting to Know Eden Hall Spa
As soon as we were ready, I took my sister on a little tour of Eden Hall to make sure she knew everything that was on offer.  If it's your first visit to Eden I strongly recommend getting your spa map and exploring first so you can get familiar with where everything is.
My sister was immediately impressed with how many sauna's and steam rooms Eden has available and was certainly keen to get started.  We ear marked a visit to the hot tubs over looking the gardens for early evening and decided that we would take a dip in the pool before afternoon tea to work up our appetite.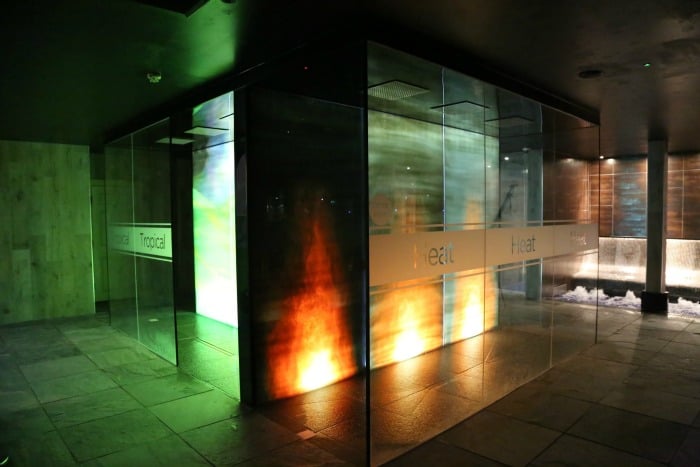 Before we took our spots in the Herbal Caldarium, I had one last thing to show my sister.  My favourite place at Eden is the Slumber Room and I think my sister was pretty impressed when she saw it too.  This was going to be our destination following our afternoon tea to soak up the meditative music along side a relaxing snooze.  If you are a regular visitor to Eden Hall Spa, you will know what I'm talking about.
We spent the afternoon moving from sauna to steam room, catching up on the latest events in our busy lives.  With no kids in tow to disrupt the conversation I could get the low down on my sister's trip to LA and San Fransisco and I was able to share with her my latest adventures too.
Afternoon Tea at Eden Hall
Feeling cleansed and refreshed we took our conversation to the Conservatory whilst we waited for our afternoon tea to arrive.  The spring like afternoon allowed us to enjoy the gorgeous views over Eden Hall's gardens from the comfort of our rattan sofa. The holiday chat continued while we tucked into our a delicious selection of finger sandwiches, cured meats, cakes and treats.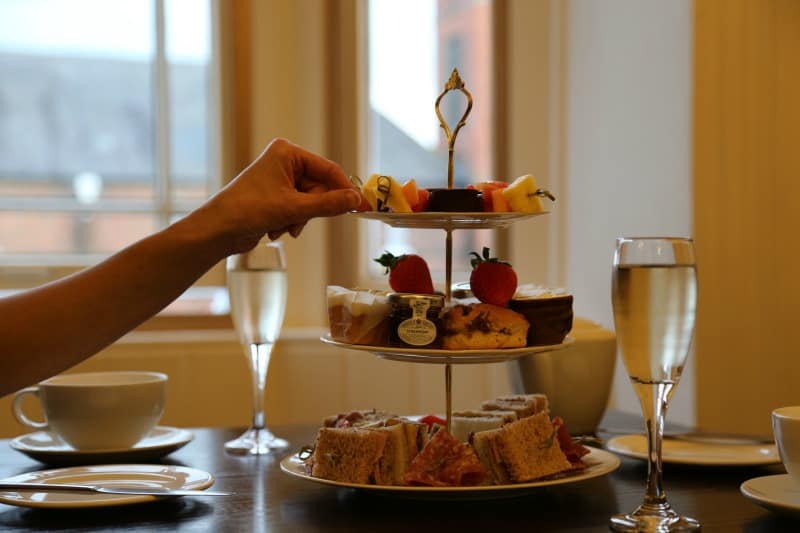 Eden Hall Spa does food very well, and this also extends to it's afternoon tea package.  It contains the perfect balance of sweet and savoury treats, using the very freshest of ingredients.  The bread, as well as the fillings, make for a particularly tasty selection of sandwiches and the cakes are some of the moistest I've ever tried. The freshly baked scones also deserve a special mention, and I'm pleased to say there was plenty of jam and clotted cream to dress them with.
Whether you decide to opt for a traditional pot of tea, or perhaps a glass or two of prosecco to accompany your afternoon tea, I promise you will be more than happy with your quintessentially British treat.  What is also fabulous about the afternoon tea is you don't have to be a spa guest to enjoy it, but personally I recommend that you do as I think a visit to the spa and afternoon tea go incredibly well together.
The Perfect End To The Day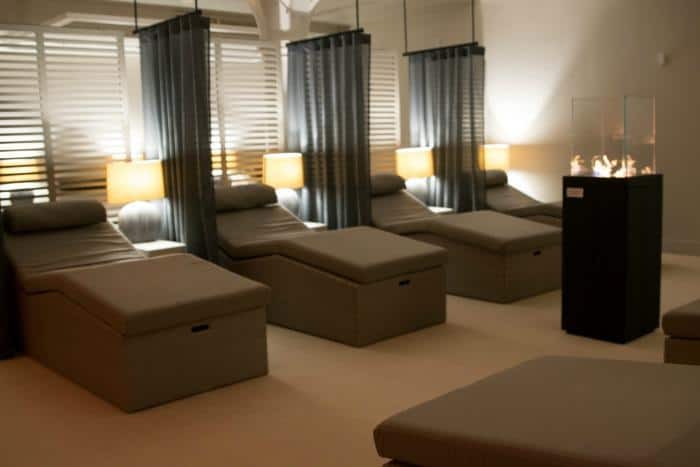 Given our rather satisfied state, it was time to introduce my sister to experience the Slumber Lounge at it's best.  She made her way to the hanging dome chairs at the end of the room while I snuggled under a warm soft blanket on one of the beds near by.  This is the perfect place to empty your mind and concentrate on nothing more than entering a relaxed and happy state of consciousness.  Next to being on a beach watching on the waves, this is my second favourite happy place, and living in landlocked Nottingham, it is a touch closer to home too.
It's hard to leave the Slumber Lounge, but when there's a promise of blue sky and a warm outdoor hot tub, it's certainly a little easier to achieve.  We ended our day at Eden enjoying the warm jets and mulling over what would be happening next in our lives.  My sister has lots of travel plans a foot, as do I, and Eden Hall Spa was the perfect place to catch up with them all.
We were provided with a complimentary visit to Eden Hall Spa and afternoon tea for two in exchange for this post but all thoughts and opinions are our own.