LOL Surprise just got really big in the pet department and Brook & Indie are really impressed. With the summer holidays in full swing the occasional toy has to be purchased to help with keeping the kids entertained.  They literally love LOL Dolls, and the same goes for the LOL Pets too.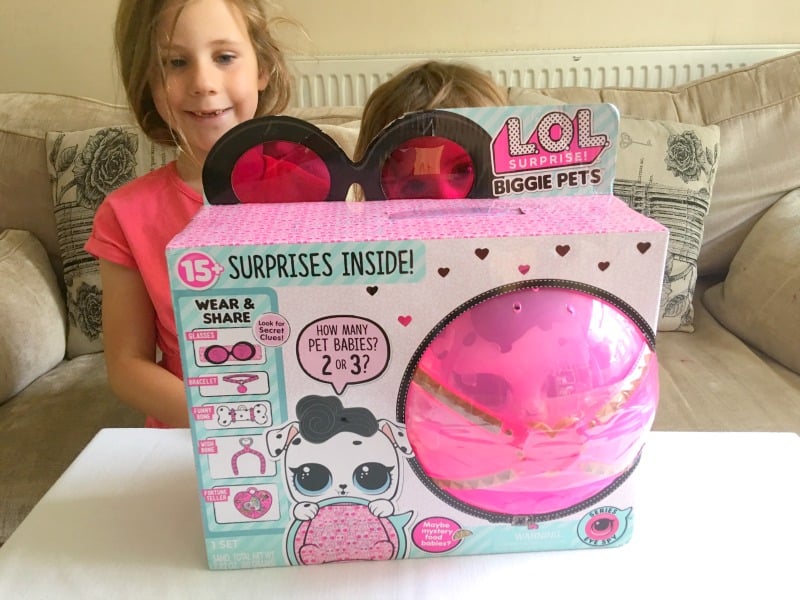 The LOL Surprise Biggie Pet collection takes the LOL Surprise ball to a completely new level and we had so much fun unboxing the cute dog and her babies.  There are so many elements to this surprise toy before you even start the unboxing.  There are clues all round the box that you can see through the super cool code breaking glasses provided with the toy to what you are going to find inside.
LOL Surprise Biggie Pet contained 15+ surprise toys to unwrap making sure that the girls had just as much fun opening the surprise ball as they have had playing with it since.  Inside the ball was the cute Dalmatian or should I say Dollmation, who's name is Hop Hop.  This dog isn't only a great place to stash the LOL toys but it's also a backpack and a money box.  This toy just keeps on giving!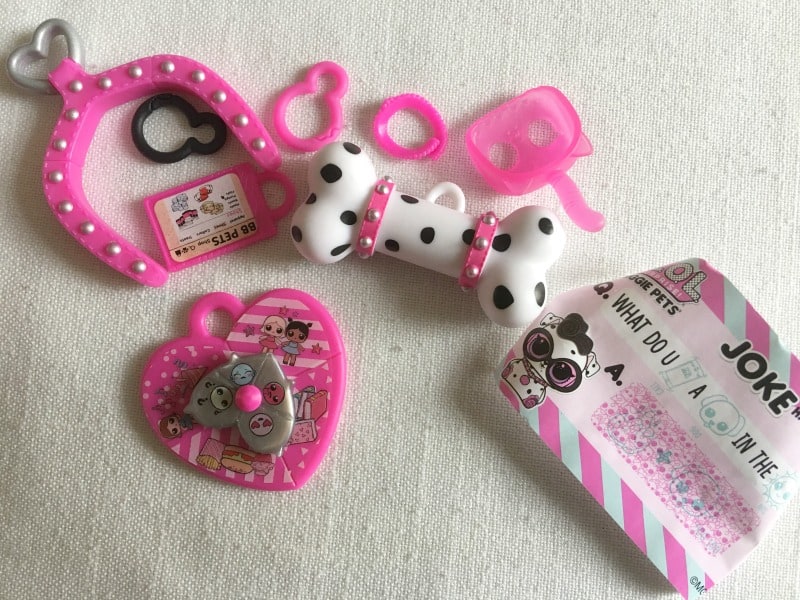 Unwrapping the LOL toys inside Dollmation was of course a highlight and the big question was how many babies are inside the LOL Surprise Biggie Pet.  We unwrapped dog collars, fortune teller and bone pendants to decorate them and poop scoops.
The poop scoops were supper handy when it came to finding the LOL pet babies.  They come in baskets buried in kinetic sand and we had great fun digging them out.  We had 2 of the cutest LOL Surprise Pet babies in our toy, which was pretty handy as it meant one each for the girls.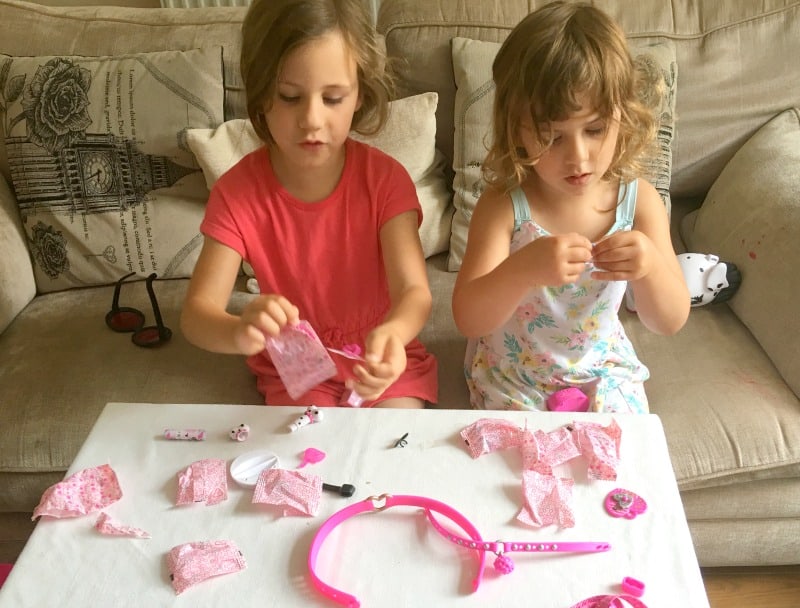 The girls love LOL Surprise, and it's safe to say the new LOL Surprise Biggie Pet didn't disappoint and the reason is because it has so many elements to it.  The glasses and pendants are great for some LOL doll dressing up and the toys can be played with just about anywhere.  Having the LOL Surprise Biggie Pet backpack to put them in is perfect for playdates and makes it a great travel toy too.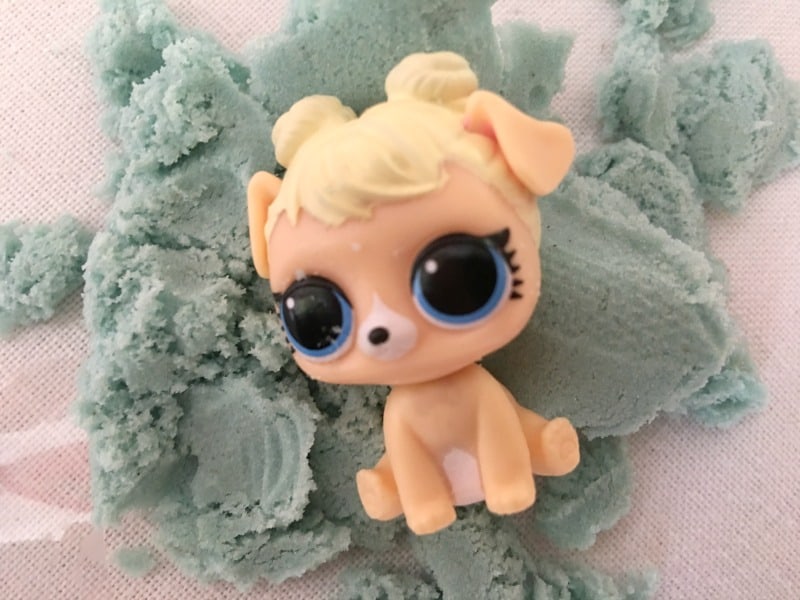 How much are LOL Surprise Biggie Pets? You can buy the latest toy from LOL Surprise from Amazon, Smyths and The Entertainer for £36.99.
We were provided with the LOL Surprise Biggie Pet for the purpose of this review but all thoughts and opinions are our own.