I'm always talking to people about starting a blog, so I thought it was about time I wrote some of it down just incase any of you were curious.    I've been really building my own knowledge around blogging and social media recently, and I wanted to share some of that knowledge with you.  I really hope by reading this post about setting up a blog I will make your blogging journey a lot smoother than mine was.
I have often described the way that I set up my blog as an organic process.  I did very little research about starting a blog online, because I didn't really understand what a blog was.  What a lot of people achieve in a matter of weeks with their blog probably took me 6 months.  I learnt the hard way if you like, but it was still a useful journey.  If I was to create a blog site today, I would have it set up in less than an hour and would be ready to share content with the internet shortly after.  On that note, lets start with the mechanics of how to create your own blog for those of you who are literally just getting started.
For the purposes of this article I'm going to assume you know what you are going to blog about.  If you are stuck in this area, my advice is write about something you have a passion for or on a topic you know something about.  If your blog falls into one of these two categories, it will show in your writing and is more likely to engage your readers.
How to Create Your Own Blog
How to Name Your Blog
I'm really conscious of not overwhelming you on this topic, so I'm going to keep my advice short and sweet.  Naming your blog is the first opportunity you have to help your website appear in search results.  Using a word that is relevant to your niche will help you no end.  Zena's Suitcase is travel related, but it's probably not the name I would pick now from an SEO perspective.  I might expand it to 'Travel with Zena's Suitcase' or 'Zena's Suitcase Travels' is I was starting my blog today.
There is a lot of advice about how to name your blog, and Blogging Wizard goes into a lot more depth on the topic if it's something you want to spend more time on.
Create Your Brand
One of my biggest mistakes in blogging was not thinking about my brand from the beginning.  If you want to start a successful blog, branding is so important.  You want people to recognise your website and using consistent branding across your website and social media channels is the key.  Not sure what I mean?  Take a look at my website first of all.  Look at the header and welcome in particular.  Then head over to me Twitter feed.  Now pop over to my Facebook page.  My blog brand is consistent across all my channels so when people come across any of my content they will recognise it as me, and that is what you are aiming for.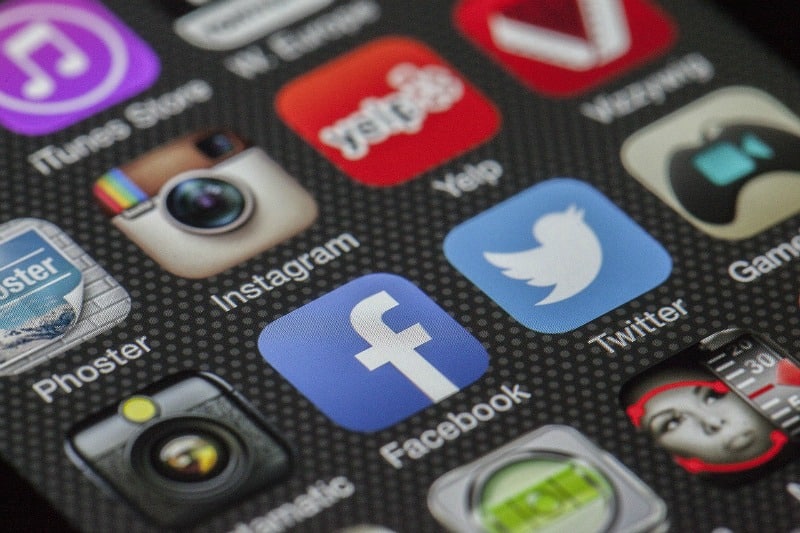 The basic steps you need to follow are:
Get a good headshot that you can use across your social media channels
Create a header and thumbnail for your blog and social channels. You will need to create different sizes for each platform. This blog post from Sprout Social is always up to date with what size is required on each social network.
Set up accounts for your brand on all the social media networks you will use.  These are great places to add links to your blog and connect with your audience.
When it comes to headers, create a rectangle and square version and save it in your blog folder with all the other variations for Twitter, Facebook etc.
Buy a Domain & Hosting
Setting up a blog may seem scary, but it really isn't.  People from all sorts of backgrounds with various degrees of technical knowledge start websites every day.
Once you know what you are going to call your website and you have your branding ready to go, shop around for a domain provider and website host.  There are lots of views on who is the best but price is going to be a factor for sure.  You might want to look at GoDaddy, SiteGround, TSOHost or someone like that.  I use GoDaddy as it happens, but it's worth mentioning that I don't ask my host for a lot of support as my husband is a software engineer so I do get a lot of technical help, which is useful.
When you buy your domain you also want to also buy a hosting package with WordPress.  From a user perspective WordPress is the best platform for blogging, and if you use it from the outset you will save yourself a lot of stress if you consider changing platforms somewhere along the line.
Set up Your Blog
Now you are going to find yourself looking at a WordPress dashboard and you might find yourself feeling a little overwhelmed.  Please do not panic.  It might take you a little while to master but I promise you will get there.
The first place you want to visit is 'Appearance', and find yourself a theme.  You can buy a theme but if you are just starting out, a free one will be just fine until you get to grips with things.  Thinking about your brand, and target readers, pick a theme that is going to fit your blog style.
Once you have your theme, head to 'Customise' and work through the menus thinking about how you want the finished blog to look.  Here you can add headers, tag lines and so forth.  You can preview your changes before you publish, but even if you publish and decide you want to change it later you can go back and update it.
The other thing to set up straight away is how your Permalinks or URL's will look once you start publishing content.  In the settings menu there is a  tab just for permalink structure.  If you want to create evergreen content that is SEO friendly, select the option that displays the 'post name'.  The URL is one of the ways Google will decide what your content is about so using the blog post name will help you no end.  If you avoid using the date you will be able to refresh and update the same content to make it relevant for your audience time and time again.
What to Put in Your Blog Side Bar
When I started my blog I put everything I could in my side bar, and actually it was a bad move.  Not every plug in you install is good for your blog.  Having to much going on can slow your blog down and Google does not like that.  Also, people zone out and don't take that much notice if it's not relevant to what they came to your site for.
So that being said, what do I recommend putting in your side bar?  As a minimum these are the things you want to include to get your blog up and running:
An image (if you are going to use your own photo as a part of your branding).
A 'welcome' to your blog section
Search facility
Social media follow buttons so readers can connect with you
Recent posts section
An archives and categories section
Your blog will also benefit from an about me page like this one and a contact form of some kind.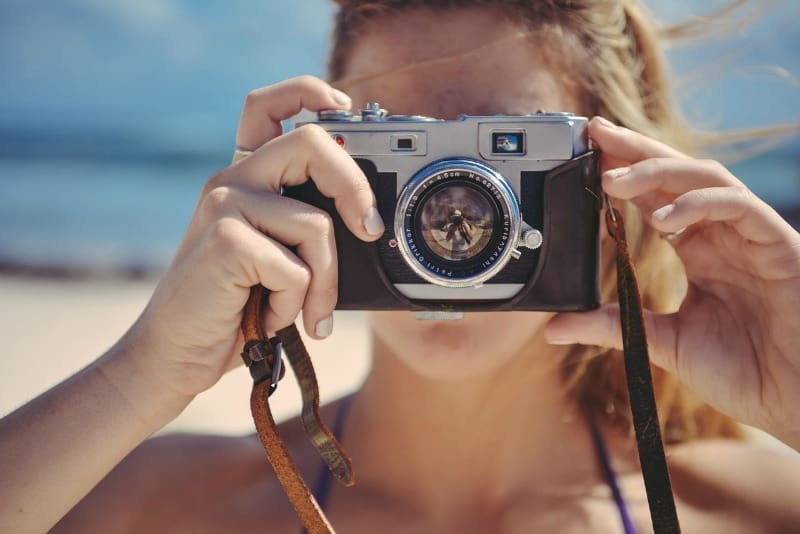 Creating Your Menus
Things like creating helpful menus are ways of telling Google what your blog is about as well as a good way to help users navigate your site.  If you know what topic you want to blog about, you probably have a good idea of how you want to structure your content or the headings you want to write under.
For a travel blog for example you might want to use countries or continents as a way to structure your content.  Whatever the niche you are writing about, break it down into topics and use this to create the categories in the blog.  Your categories are what you will use for your menus on the website and will help readers find the content they are most interested in.  Take a look at the Zena's Suitcase menu bar or visit other blogs in your niche and take a note of how they have structured their menus for inspiration.
What is the Aim of Your Blog?
I really want you to think about what the aim of your blog is from the outset.  It can change along the way, and that's OK.  It's important to be able to pivot if something changes either in terms of what you write about or what you discover your readers are interested in.
People start blogs for lots of different reasons and each and everyone of them is OK.  You might just be starting a personal diary about your travels or some other aspect of your life whether it's children or health for example.
You may want to monetise your blog and create an income or business from it from the beginning which is also a valid reason for wanting to set up a website.  There are multiple ways of creating an income for your blog, and looking at a few of these options is the best way of making a sustainable living from a website.
You can use advertising platforms like Google Adsense that will embed relevant ads into your website and pay you an agreed rate when a reader interacts with an advert.  Platforms like Google Adsense are intuitive and place the best ads on your site from what they already know about users behaviour.
You might also chose to leverage affiliate marketing income.  This is where you place an advertisers link in your website or article and if a reader clicks on it and makes a purchase, you will receive a small commission. The more products you sell and the larger the value the products the more income you can potentially make.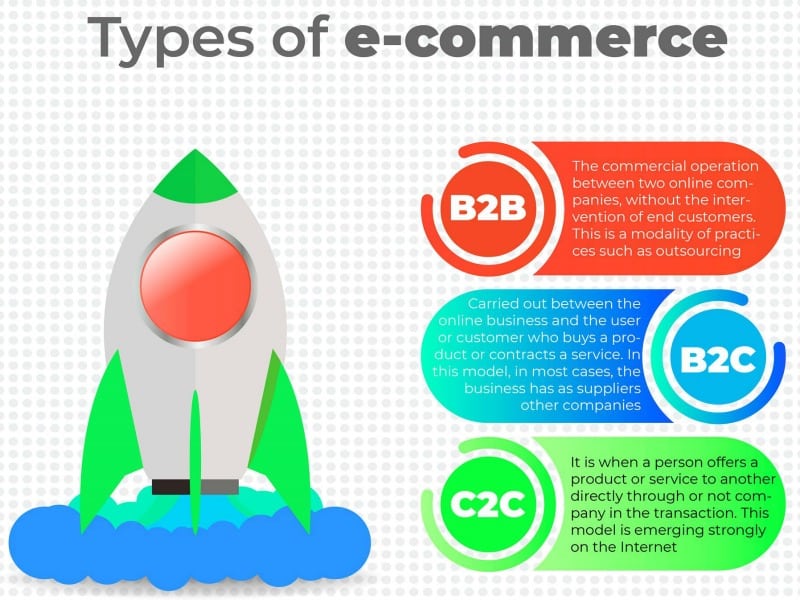 Lots of bloggers sell their own products and merchandise.  A typical income stream for a blogger could be selling an ebook or an online course for example.  They may sell other services relevant to their business like social media management or consultancy in their field of expertise.  These are just a few of the ways a blogger can set up shop so to speak, and therefore you will need to invest in enterprise ecommerce software to allow you to process your transactions.
Learn About SEO
The one topic I wish I would have got to grips with in the early days of starting my blog was SEO.  Investing time in learning about search engine optimisation and how to improve your blogs chances of receiving visitors from Google is time well spent.
But what is SEO and why does it feel like such a minefield?  Knowing what I know now, I think it can feel a bit overwhelming to a beginner because improving your SEO means looking at lots of areas of your blog.  The first concept worth wrapping your head around is that Google wants deliver the best content and web experience to it's users.  This means that your site speed and being mobile friendly is hugely important to Google when it looks at whether it is going to rank your website.  Lots of things can effect site speed but one area worth paying attention to is your photos.  Large photos will effect your site speed a lot so learn to manage your media library early on.
You also want to give Google as many signals as possible about what your website is about.  Naming your blog with a SEO friendly tile is important, and setting up your menus with topics relevant to your niche will help.  Here are some of the other ways you can give Google an idea  of what your website or blog post is about:
Website name and URL
Website tagline
Using relevant keywords
Blog post titles
Heading and subheadings in blog posts
About page
Home or landing Page
Menus and categories
Tags
Give images relevant file names, alt text and descriptions (avoid number file names)
Writing relevant articles
Bold and italic text for keywords
How to Use Keywords
Just about every blogger will tell you that keywords are important for your blog, but what are they, how do you find them and what do you do with them?  So, simply put, keywords are words or phrases that users put into Google to search for something.  A search might be one word like 'travel' or a phrase like ' where to travel to in March'.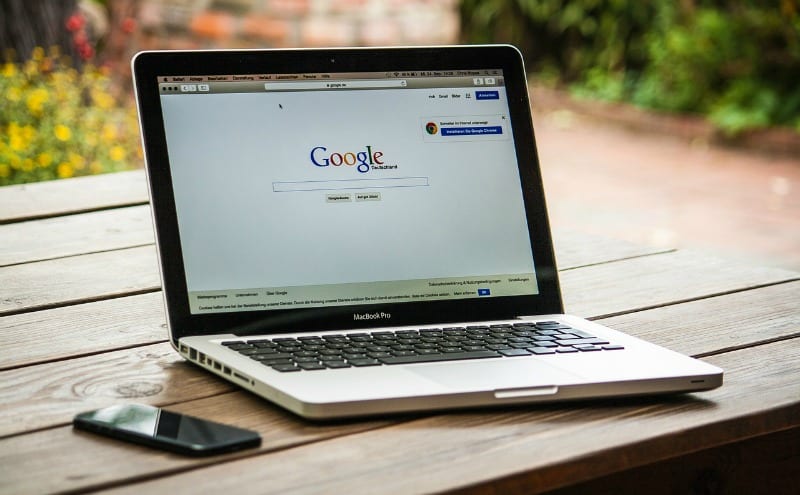 There is a great deal of competition for some keywords, in other words, lots of people what to rank for them.  A word like 'travel' would be considered a competitive keyword.  'Where to travel to in March' maybe less competitive and easier to rank for in Google so might be a good option for a topic for a blog post.  That phrase is also called a long tail key word because in contains more that 3 words, and generally speaking these are easier to rank for.
The other really important point about keywords and SEO is to understand what the user was trying to find or what question he was trying to answer when he entered those keywords into Google.  For example, say someone put 'Halloween Nottingham' into Google, what they might be trying to find is things to do in Nottingham for Halloween.  Understanding the questions that the reader is trying to answer will help you make the most of keywords in your blog posts.
There are lots of ways to find keywords and there are plenty of free tools to get your started.  The first place to look is Google.  When you type a search into Google you get a drop down of possible searches.  These are keywords people are already putting into Google.
When you've entered your search, scroll to the bottom of the page and there will be a section called 'searches related to…'. Here is yet more keywords that readers are putting into Google to find information on a given topic.
You can add a free tool to Chrome called 'Keywords Everywhere', which will load even more keywords around that given topic.  You also get more information like how many people are searching for that keyword and the CPC – cost per click.  The CPC is how much advertisers are prepared to pay to feature their ad on Google for that keyword. If they are prepared to pay around £1 or more for a click to their website then you could argue that is a competitive keyword and would be difficult to rank for.  The sweet spot is trying to find keywords with enough volume so you will generate traffic from it, that isn't too competitive.
Once you have 3 or 4 long tail keywords, set about writing an article that will answer readers questions on that topic.  When you start writing blog posts it's worth understanding that Google wants long articles that aim to answer readers questions entirely.  If a reader comes to your article, but doesn't feel it answers their question and goes back to Google for more information it will effect how Google ranks your articles in searches.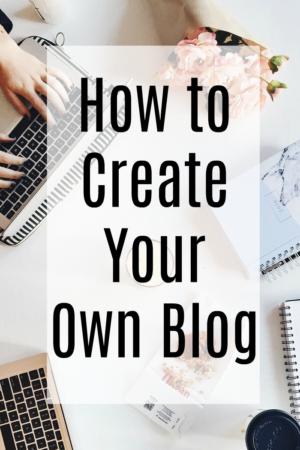 We've explored lots of topics in this 'How to Create Your Own Blog' article but I really wanted it to be as useful as possible.  If you are just starting out, you will be surprised just how much there is to learn about writing a blog.  Keep yourself up to date by listening to podcasts like Problogger and you will soon be at the top of your blogging game!
If you would share this post with your friends and followers it would make my day and it could make someone's dream of running a blog a whole lot easier.  Love Pinterest?  Then 'Pin it' to your favourite board, and come back to it later.