Hello readers! How are you?  Welcome back to my 'Win a Holiday' feature!  I hope you have had a great week and you are looking forward to Christmas.
I'll be honest, December has been a bit of a rollercoaster for me and I'm really ready for a break with my family.  When I was feeling a little bit low last week, I wanted to do something to cheer myself up.  Nothing makes me happier than helping Zena's Suitcase readers and the first 'holiday giveaways' post was published.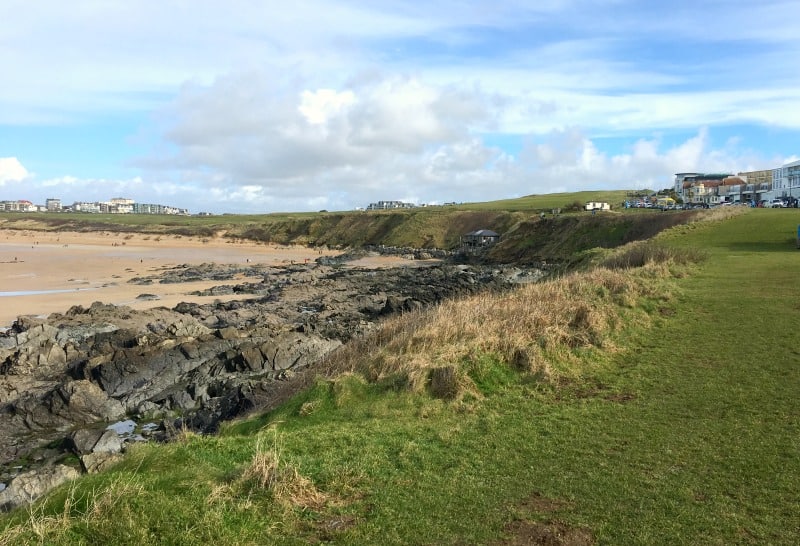 The holiday competitions were so well received that I'm turning it into a regular Sunday night feature.  If you would like to be kept in the loop about the best places to win a holiday on the internet, hit the subscribe button now.
Win a Holiday Competitions
I've found some amazing holidays to be won on the internet this week and I'm really excited to share them with you.  It would make my day if a Zena's Suitcase reader bagged one of these trips after reading this post so please do come back and tell me if that happens!
Win a Luxury Break & More with Cornwall Living
There are a stack of travel inspired giveaways going on over on the Cornwall Living competition page! You can win 2 luxury breaks, a stunning necklace, a delicious South Korean barbeque grill for two at Xen Noodle Bar or even a wedding at worth £7,500 at Waterside Resort in Cornwall.  If you love Cornwall, you might also enjoy our family travel guide for exploring the area.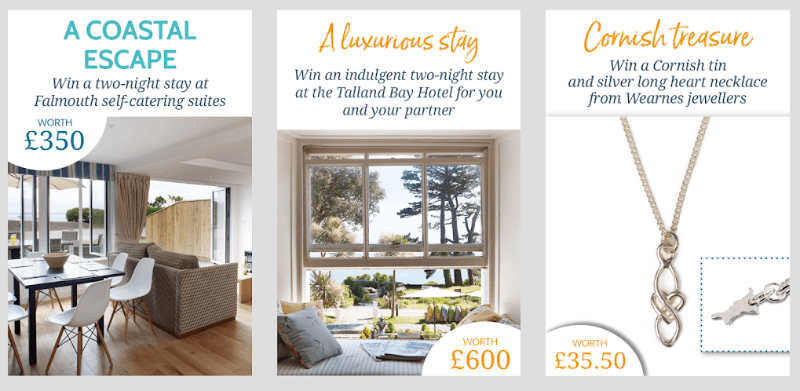 Some giveaways end on January 2nd, so hurry over to the website and take a peek now.
Family Traveller
Family Traveller regularly share fantastic family holiday giveaways on their website, and this week is no exception.  Visit the Family Traveller competition page for a chance to win a 5 night holiday to Amelia Holiday in Florida including flights (ends 7th Feb 2019) or a family villa holiday with Oliver's Travels to Akyaka in Southwest Turkey including flights (ends 10th Feb 2019).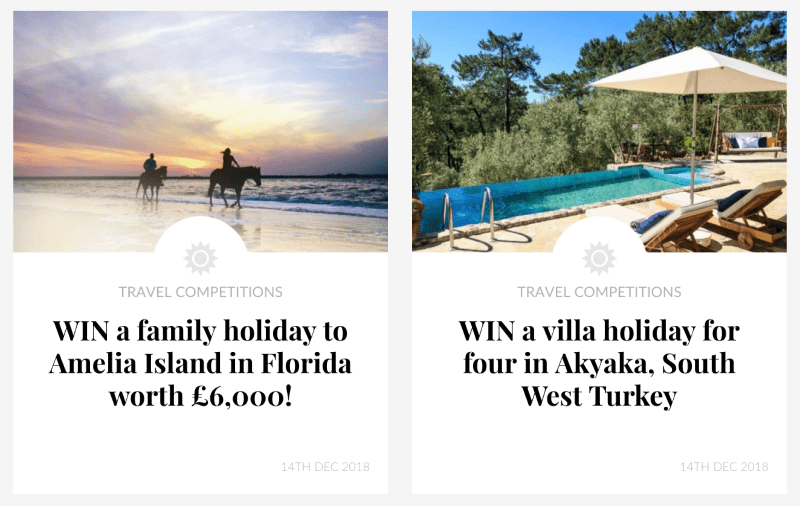 To enter either of these giveaway, simply enter your details and you could be in with a chance of winning one of these amazing family breaks.
Win a January Break to Bluestone National Park
One of our favourite family holidays is Bluestone in Wales.  We love the accommodation, the facilities and the golf buggies! Bluestone National Park have teamed up with Mumsnet to giveaway a short break to their Winter Lights festival in January.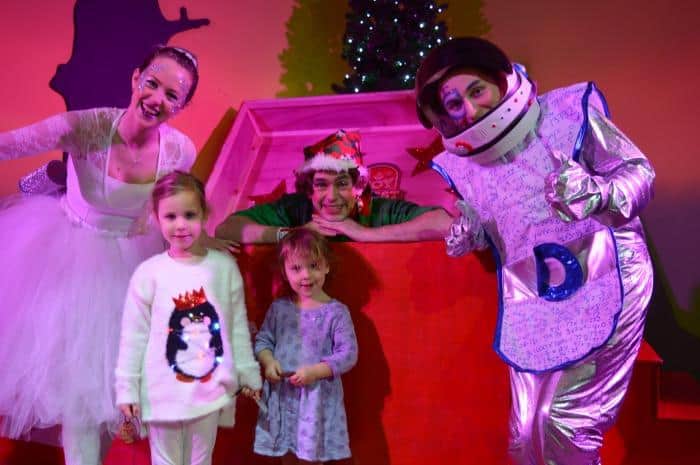 Just enter your details before 8th Jan 2019 and you could be heading to Pembrokshire in the New Year.
Win a Trip to Iceland
Everyone should visit Iceland at least once.  It's just an incredible place with such a sense of adventure about it.  You can win a 2 night stay in Iceland with Sainsbury's Magazine for 2 adults.  All you have to do is enter your details on the holiday giveaway page before the 2nd Jan 2019 for your chance to win this prize.
Win a Winter Holiday to Bavaria
My friends at Prezzybox have teamed up with Fred Holidays and the Bavaria Tourist Authority to giveaway a magical 5 night stay for two in this incredible winter wonderland.  If you want to visit this fairytale location in 2019 just visit the competition page and leave your details before the 20th Dec 2018, so be quick!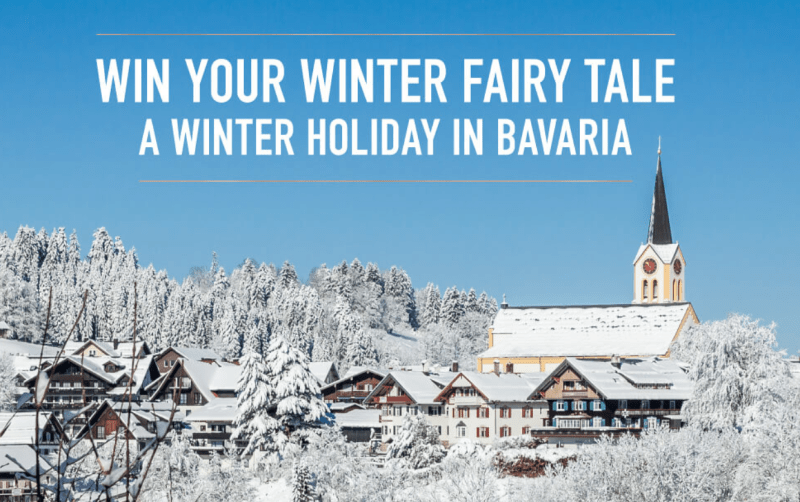 Win a £5000 Stay in Mykonos with Clickstay
The team at Clickstay are inviting you to join in with their social media challenge to be in with a chance of winning this stunning holiday.  First of all you need to take a peek on the website and find the perfect villa for Santa to stay in for his winter break.  Then Clickstay would love you to share their giveaway page with your friends and followers!
You have until the 24th December 2019 to take part so head to the holiday competition now.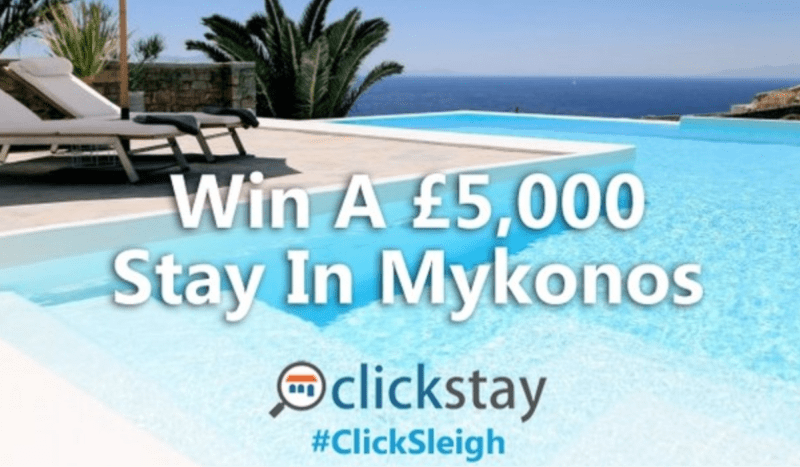 National Geographic Traveller
Over on the National Geographic Traveller competition page they have some fantastic prizes at the moment.  If you are an active family you will love the 3 night luxury break that's on offer to stay at the Silverlake Resort in Dorset.
So far this is a low entry holiday giveaway so head over before the 31st January for your chance to with this family holiday.
Win a Short Break with Visit Northumberland
If you are keen to explore more of the UK in 2019, then you will love the holiday competitions over at Visit Northumberland right now.  They are offering entrants the chance to win dog friendly breaks, hotel spa stays and much more so make sure you pay them a visit for your chance to win a holiday in 2019.
The TravelUp Advent Giveaways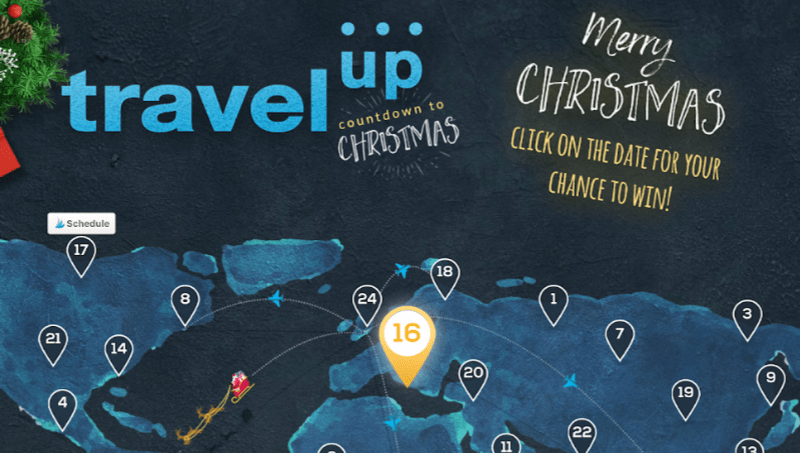 The team at TravelUp are helping you celebrate the countdown to Christmas with a travel inspired giveaway every day for advent.  All you need to do is click on the date and leave your details.  The map pointers are a big clue about the prizes that are up for grabs so visit the competition page daily for your chance to win.
Win £1000 Holiday Vouchers with Sykes Cottages
Did you know that Sykes Cottages hold a monthly prize draw to win £1000 worth of holiday vouchers?  No!  Well I didn't either so we've all learnt something new today.  If you head over to their holiday competitions page you will find several ways to enter the monthly giveaway from subscribing to the newsletter, downloading the app and booking your next holiday.
Don't miss your chance to bag this prize in December and throughout the year.
Best of luck to everyone who enters these holiday competitions.  Please do share the love with your friends and followers and let me know in the comments below if you enjoyed this post.