If you are visiting Berlin with or without kids then I would strongly recommend adding a visit to Zoo Berlin to your list of things to do.  You'll find the Berlin Zoological Garden in Tiergarten and it's easily accessible from the S-Bahn, U-Bahn and bus stops. Just look for the stop marked Zoologischer Garten in each case.
I have been lucky enough to stay in two hotels near to Berlin Zoo, 25hours Berlin and Hotel Palace Berlin and it was on the second trip that I knew I had to visit Berlin Zoo. The sprawling views over the 33 hectares of green space were calling to me and I entered the elaborate Elephant Gate one beautiful autumnal morning.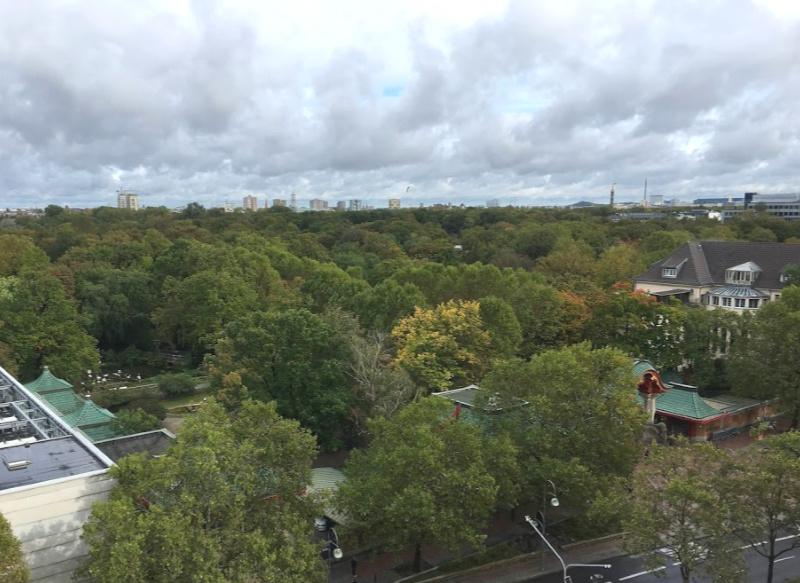 How Much Does Berlin Zoo Cost?
The first thing that impressed me about my visit to Berlin Zoo was the price. Personally I thought it was a very inexpensive activity in Berlin.  The full price of the tickets are:
Adult 15.50 Euros
Child (4-15 years) 8 Euros
During all my visits to Berlin I've been gifted the Berlin WelcomeCard.  It's a tourist card that includes use of all the public transport in Berlin and provides over 200 discount offers to a huge variety of attractions in the city.
The Berlin WelcomeCard gives you 25% off the Berlin Zoo ticket price.  The discounted zoo ticket prices are:
Adult 11.63 Euros (25% discount)
Child (4-15 years) 6 Euros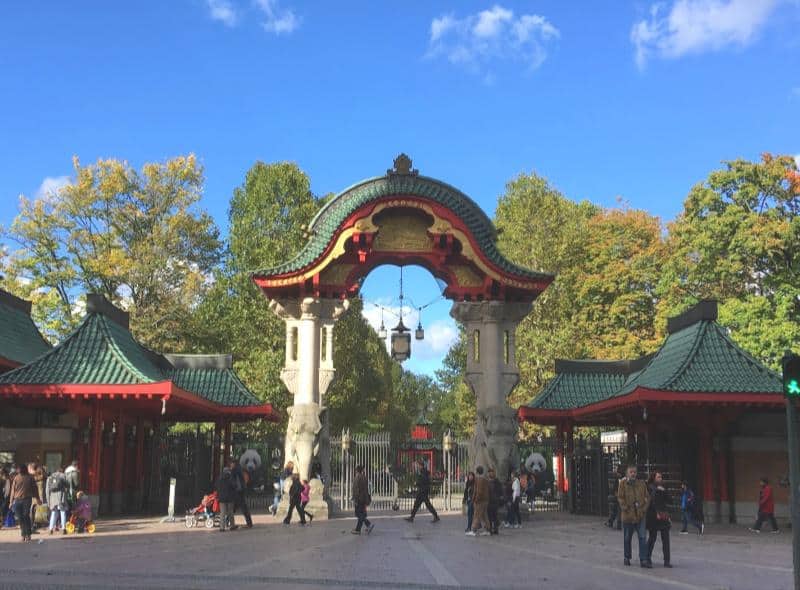 I visited Berlin Zoo on a Sunday morning in October, and there were no queues for tickets.  At more popular times, you may experience a wait.  You can't get the 25% discount from the Berlin WelcomeCard online.
About Berlin Zoo
Berlin Zoo is Germany's oldest and most famous zoo.  It's one of the best zoo's to visit in the world as it is home to 1,300 species and 20,000 animals.  It has the largest variety of species in the world and is also the home of Germany's only resident giant pandas.  You definitely get your money's worth when you visit Berlin Zoo.
The other thing you cannot help but notice about Berlin Zoo is the large number of plants and trees.  The animals and visitors appreciate the huge amount of shade across the entire zoo, which definitely makes everyones time here more comfortable.
Visiting Berlin Zoo
Walking into Berlin Zoo is an absolute delight as you are greeted with beautiful gardens and the Chinese Pagoda.  I headed straight to see the giants pandas, which is of course incredibly popular.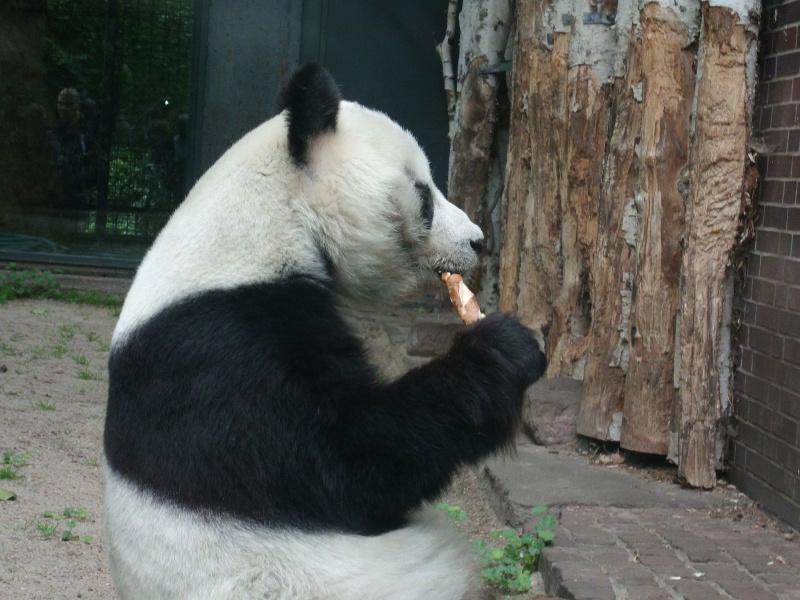 There are very few giant pandas left in the wild which makes the two living here very special.  Due to a female pandas fertility cycle, up to 72 hours once a year in spring, mating opportunities are few and far between which contributes to their dwindling numbers as well as loss of habitat and poaching.
Once you've grabbed a panda selfie or two, it's time to amble through the rest of the zoo.  Berlin Zoo attracts a huge variety of visitors from families, couples, groups and solo visitors also.  It's a popular attraction with Berliners as well as tourists visiting the city.
The zoo feels like a great home for the animals that live there as they are kept in such fantastic conditions.  The huge amounts of greenery give the zoo a natural feel for the visitor, and I hope that is the case for the animals that live there too.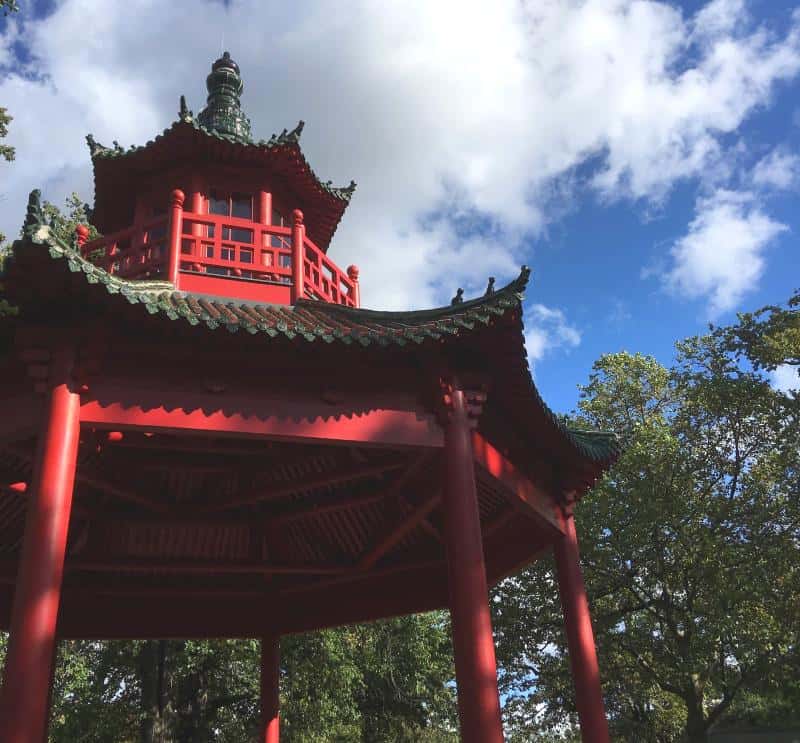 There are feeding demonstrations throughout the day at Berlin Zoo, and details are provided on the Berlin Zoo map so that you don't miss your favourite species.  There are opportunities throughout the day to learn more about the pandas, gorillas, elephants and hippos to name but a few.
Even if you decided to do a completely self guided tour of Berlin Zoo, there's plenty of information points about the animals in both English and German.
You will have no trouble at all spending half a day or longer at Berlin Zoo seeing their impressive animal and bird collection.  There are also places to eat and children's play areas in the zoo as well, so you really can make a whole day of it.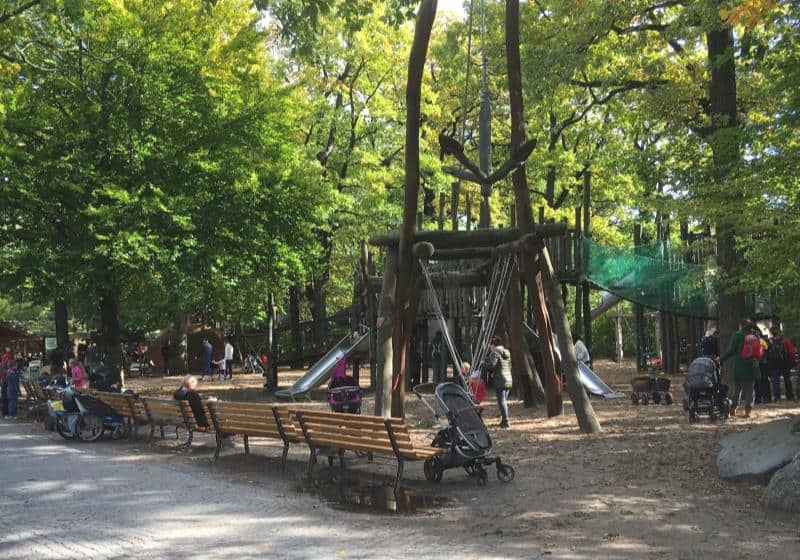 There are benches around the zoo, which I found were a huge benefit.  33 hectares is quite a lot of ground to cover, and being able to take a seat every now and again was helpful for enjoying the exhibits and surroundings even more.
Berlin  Zoo does a huge amount of work around wildlife conservation, research and the European breading programme.  Having this opportunity to see so many animals, birds and reptiles in one place is a great opportunity for people to learn more about the issues they face in their natural habitats.
I loved seeing the giant pandas, but I also enjoyed the walk through aviary with it's many parrots, herons and hornbills to name but a few.  Eagle Canyon is particularly impressive and demonstrates Berlin Zoo's commitment to providing its residents with a habitat similar to that they would experience in the natural environment.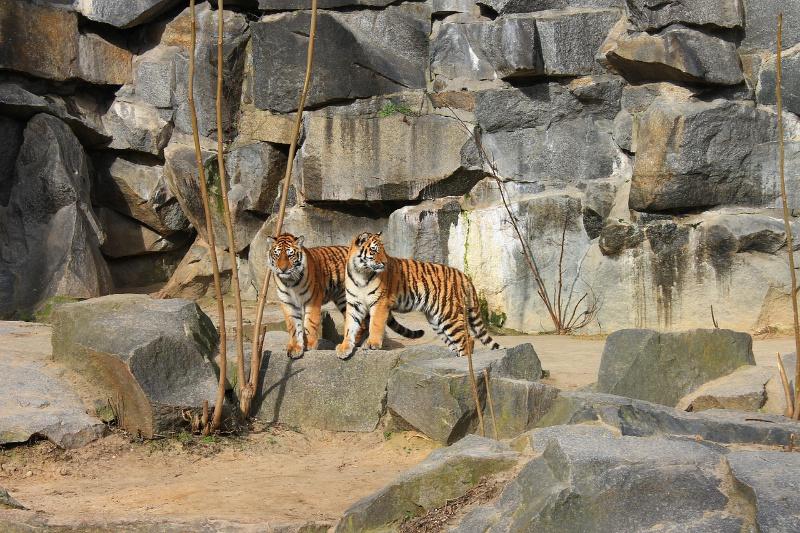 My other favourite exhibits were the Elephant House, the Primate House and Penguin World, but this only scrapes the surface of what you will find at Berlin Zoo.
Berlin Zoo Review
I would be happy to recommend a visit to Berlin Zoo to anyone visiting the city.  A day out here really is exceptional value for money, and your time here will be well spent. The calm and serene atmosphere that you will experience throughout the zoo will only amplify your experience and I think that you will find it difficult to leave.
Have you ever visited Berlin Zoo before? What did you think?
I was provided with the Berlin WelcomeCard but I purchased the ticket to Berlin Zoo myself, and was under no obligation to share my review of the visit.