Discover the many benefits and effects of organic and biological yoga clothing, a sustainable and supportive solution for your physical, personal and mental well-being.
As the environmental scientists, ecologists, and agronomists continue to warn us about the impending doomsday of the earth, we are finally paying heed and thinking about the solutions to be applied. We are trying to incorporate new habits that are beneficial and healthy not only for ourselves but also for the wellbeing of our beloved earth, for our health and for those who will come after us. The revolution and the inclusion of organic food and drink in our daily diet is a massive part of this process, so are hydration, cleansing and body care products, makeup products, vegan clothing and most importantly, the organic yoga clothing and all other meditative activities.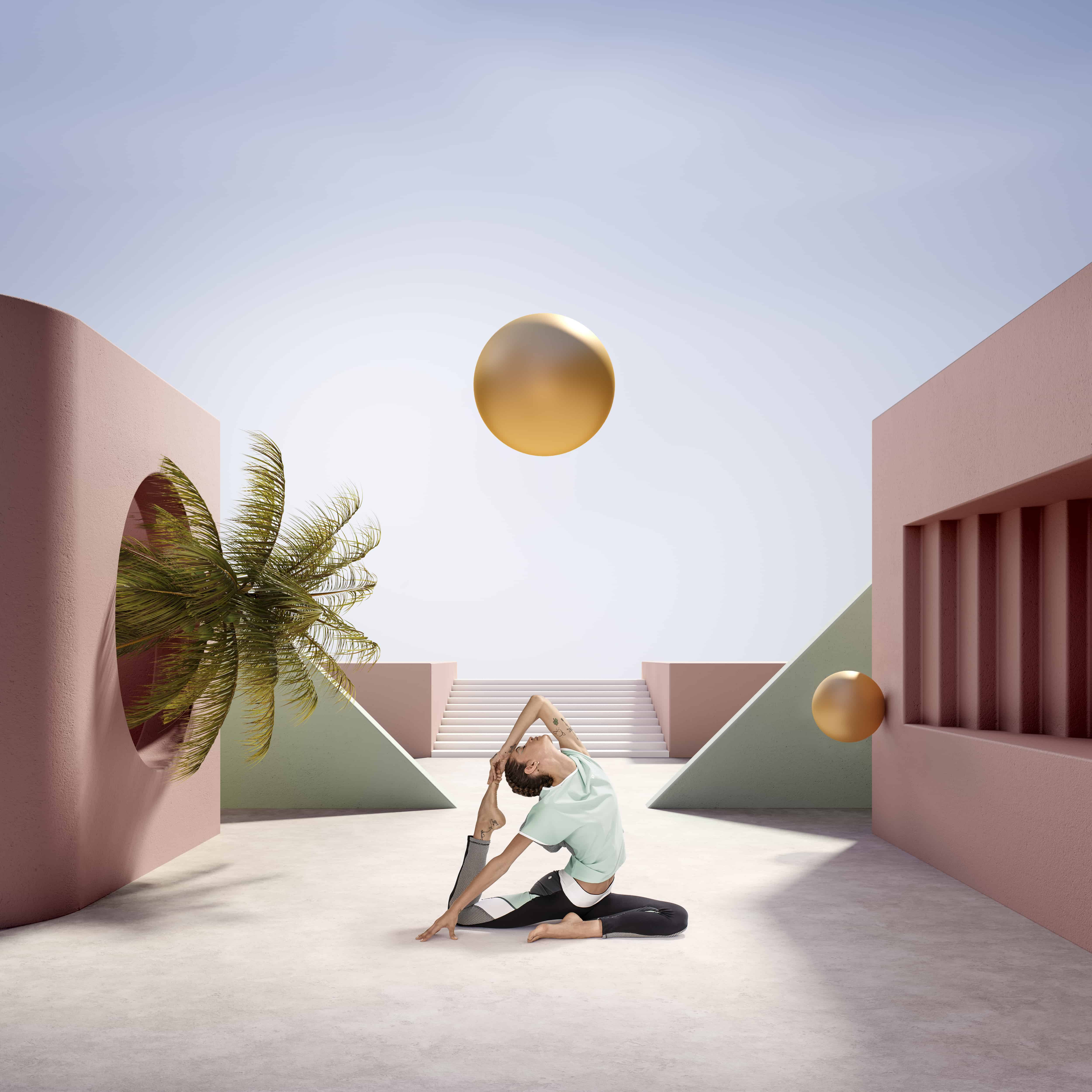 By definition, organic and biological clothing is products made using materials and textiles that weren't genetically modified, it is all those items of clothing derived from fibers and blends that are treated with natural substances and low environmental impact. Furthermore, they are produced from vegetable fibers, they also use little to no chemicals or intrusives and use extracted substances from plants that were allowed to grow naturally, without any intervention. At first, it was implemented in casual attires, for every day use. Now, it made its way to sportswear and activewear including yoga clothing and other meditative-spiritual activities. So, let's find out a few major benefits of adding organic yoga clothing in your organic fitness regime.
A Massive and Significant Contribution to Saving the Earth.
While things like airplanes, diesel burning vehicles, industrial wastes, and all other types of plastic waste such as straws, birthday kits, chewing gum, and cotton flakes, are greatly responsible for taking the earth on the verge of destructions, the derogatory and despicable effects of fast clothing of the most famous chains, cannot be ignored and forgotten. Every year, around 81 pounds of clothing go to the landfills, that too only in America, but also in many other states of the European Union.  Combined with the chemicals used for the faster growth of cotton plants, they hamper the condition of the earth's soil, the oceans that surround us and the air that we breathe every day.
Organic and biological clothing, on the other hand, uses organically grown cotton and lasts for way longer than the other fast clothes, made with other types of fabrics. Therefore, it contributes to keep the earth in a good stead by decreasing chemical use and freeing up the soil from clothing junks, reduces pollution from agricultural pesticides and chemical treatments of textiles, respects our skin with comfortable fabrics, avoids skin problems such as allergies and dermatitis, and respects the health and rights of workers in agriculture and textiles.
How to make Something Good for Your Health and Mental Well-being.
If something is good for the environment and for our planet, it's safe to assume that it's probably good for you too, for your health and for the health of your loved ones. While there is still no proof yet or evidence about the authenticity of this claim, but wearing organic cotton or biological fabrics, that are free of chemicals and invasive elements, can be good not only for sensitive skin but for all skin types.
Because, regardless of the type of skin we have, using a fabric that is not chemical will certainly benefit us all.
As yoga is not only a physical but also a psychic and spiritual practice, it is also good for your mental piece that the clothes you are wearing aren't going to harm you or make damages to anybody else in the process of their productions and fulfillment, because as mentioned above, those who make our clothes non-organic, are those who suffer physically and especially with health problems, the effects of chemical agents in production.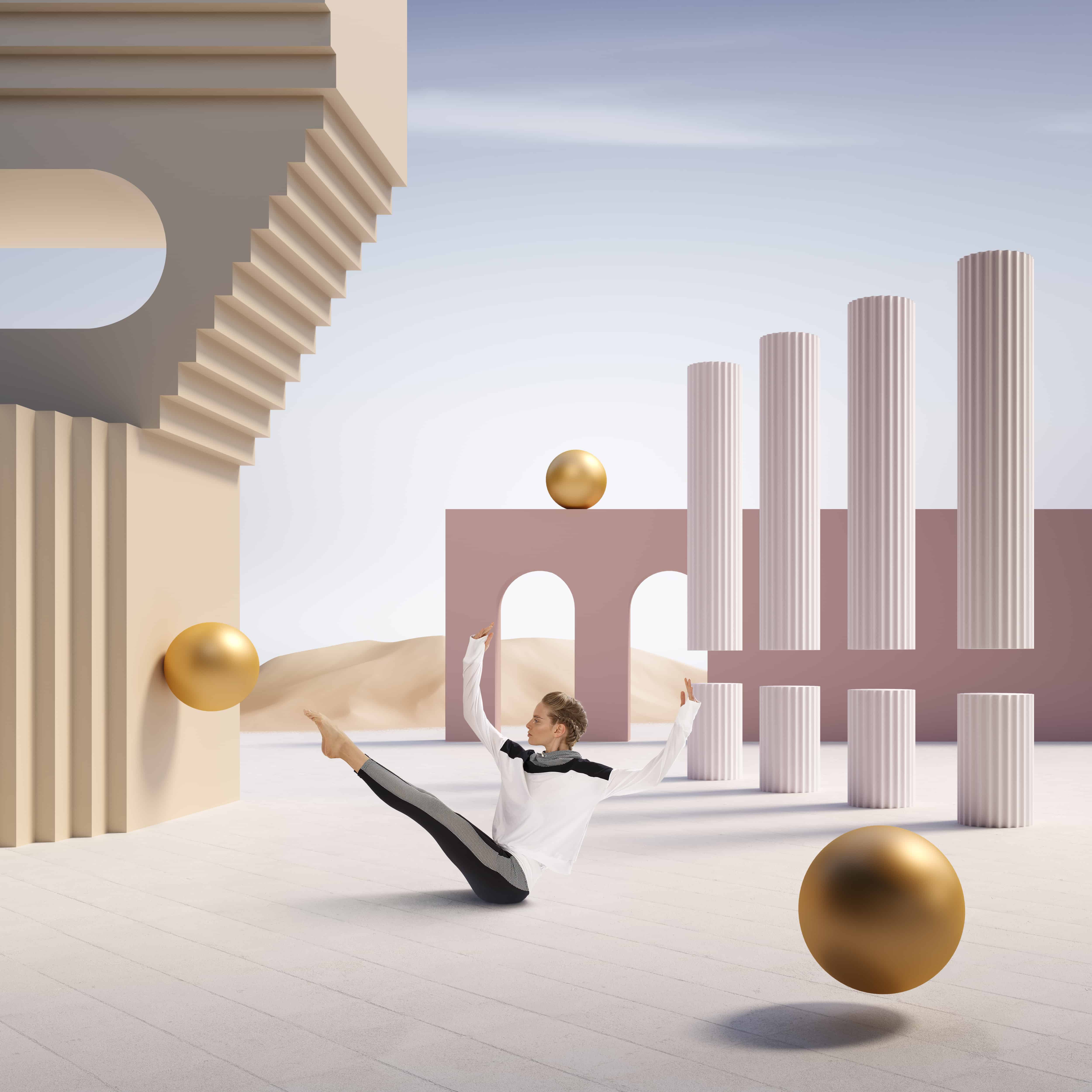 The constant use of Organic Yoga Clothing can save so many lives.
Well, it may sound ridiculous, unbelievable and out of logic, but according to the United Nations, around 200,000 farmers and agronomists die from being in the close proximity of chemicals used in pesticides during the cultivation process of land products. Of course, not all these farmers and types of professionals work in cotton farms. Yet, when you consider the number, imagine how many people you could save by turning towards yoga pants made of organic and biological materials.
Well, it may seem ridiculous, unbelievable and out of logic, but according to the United Nations, about 200,000 farmers die from the proximity of chemicals used in pesticides in the cultivation of land products. Of course, not all of these farmers work on cotton farms. Yet if you consider the number of farmers, which has actually increased since that date, imagine how many people could be saved by turning to yoga pants made of organic materials.
The positive side of this product is that in addition to being organic, are Unique, Trendy and More Detailed.
One of the main characteristics of organic yoga clothing is that they are less sheer and tend to be definitely thicker and with more careful treatment. So, you don't have to worry about showing a little too much of your skin, so each exercise will be done with more peace of mind and more truthful, physical and mental relaxation. They also tend to be very well designed, with unique and distinct detailing, patterns and shades of color found in no other fabrics. In line with the environment friendly social consciousness, they are also very trendy and fashionable.