Our first family trip this year was to Brighton and we were not in the slightest bit disappointed by our visit to this popular english seaside destination.  I had wanted to tick Brighton of my UK bucket list for a long time so I took the kids there for a short break straight after Christmas to break up the school holidays. We drove down on New Year's Day, which meant no traffic, and a straight forward journey from Nottingham to Brighton. I'm very pleased to say we were on the beach by early afternoon!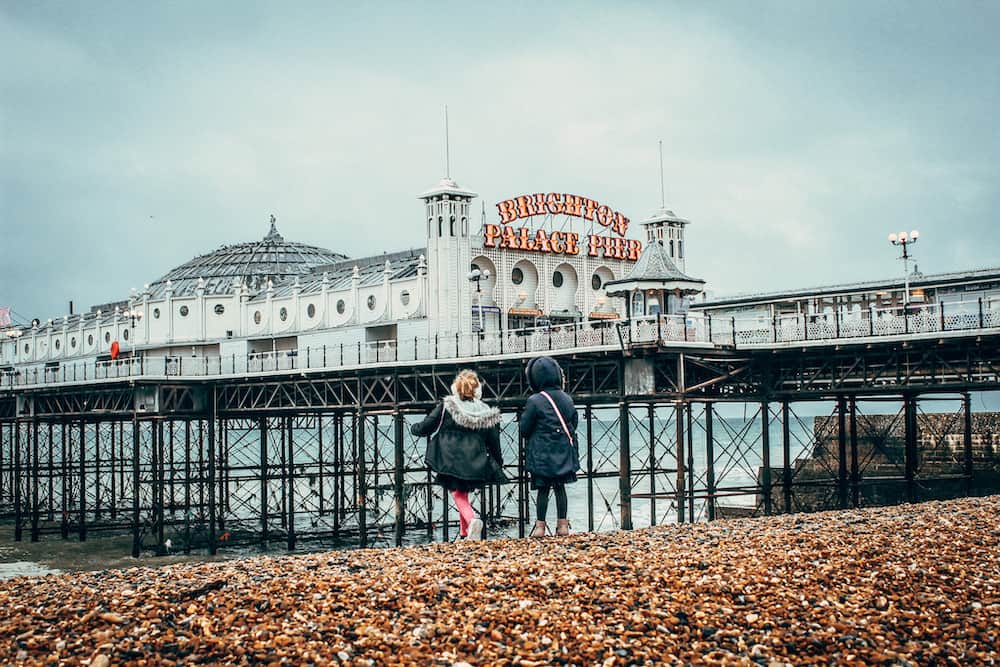 I booked us a guest house with a sea view and the price was really good.  I spotted it on Booking.com but decided to give the hotel a ring after seeing the price on their own website was really different to the booking site.  As a result I got a really good deal on a family room with breakfast included for our stay.  It's always worth trying the hotel direct especially at low season to see what they can offer.
Before our visit I spent a lot of time looking up things to do in Brighton with kids.  I promise you that there is no shortage of activities and attractions in the famous seaside city.  The challenge you will have is fitting it all in as we found!
Brighton Palace Pier
The view from our hotel bedroom was directly over Brighton Palace Pier which made me so happy.  The pier was our first port of call during our stay and is probably one of the most famous Brighton attractions we visited.  The kids had such a fun time here.  They loved the arcades, especially the 2p machines.
We would meet up with Franca (from A Moment with Franca) and her family every evening so that the girls could win tickets and of course toys to play with!  It was good old fashioned fun at it's best for sure.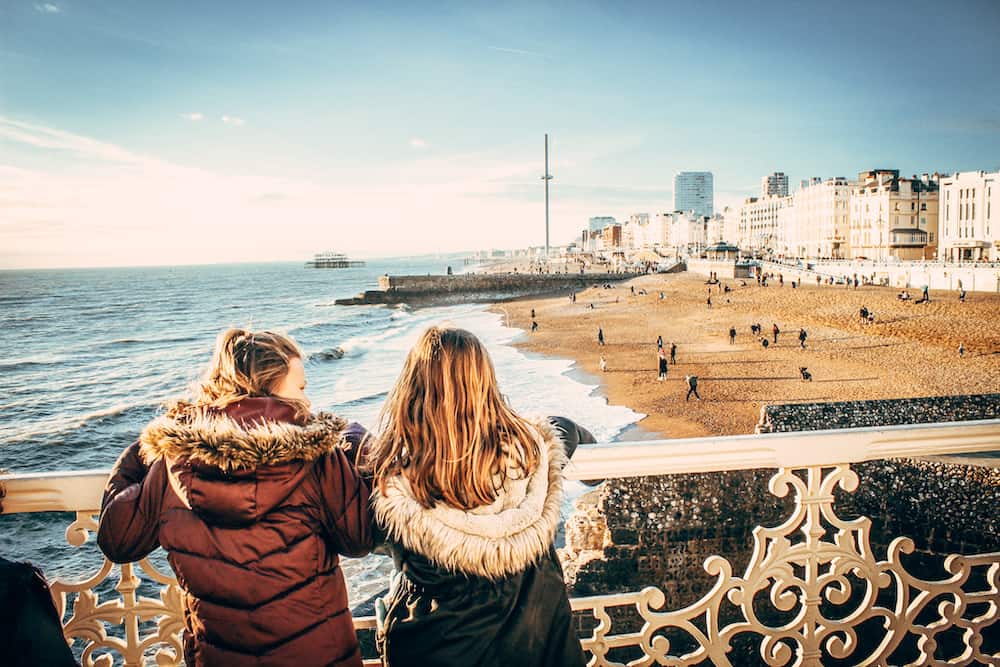 There's also no shortage of fresh donuts, crepes and hotdogs which all the girls loved!  Us grown ups may also have had the odd crepe or two which definitely went down a treat.
There is also a fun fair on Brighton Palace Pier which of course we investigated.  You can buy wristbands and it will let you go on a number of rides providing that you meet the height requirements.  This all got a little bit complicated because of the height ranges of the kids etc and in the end we opted for the soft play.
There were now 6 kids ranging from 3 years old to 9 years old as the lovely Clare (from Mudpie Fridays) and her family joined us in Brighton for the day.  Even though soft play is often parent hell, in this scenario I think it worked out to be the best option for everyone.  The kids happily played together all afternoon and we got to have a good catch up which was lovely.
Brighton Seafront
We also enjoyed some time on Brighton Seafront despite it being the first week of January.  With the right clothes we believe you can enjoy the beach anytime of year.  Brighton beach is a pebble beach so in a way it's better in the winter.  Brook and Indie loved throwing stones in the sea which is arguably one of their favourite pastimes when we are on the beach.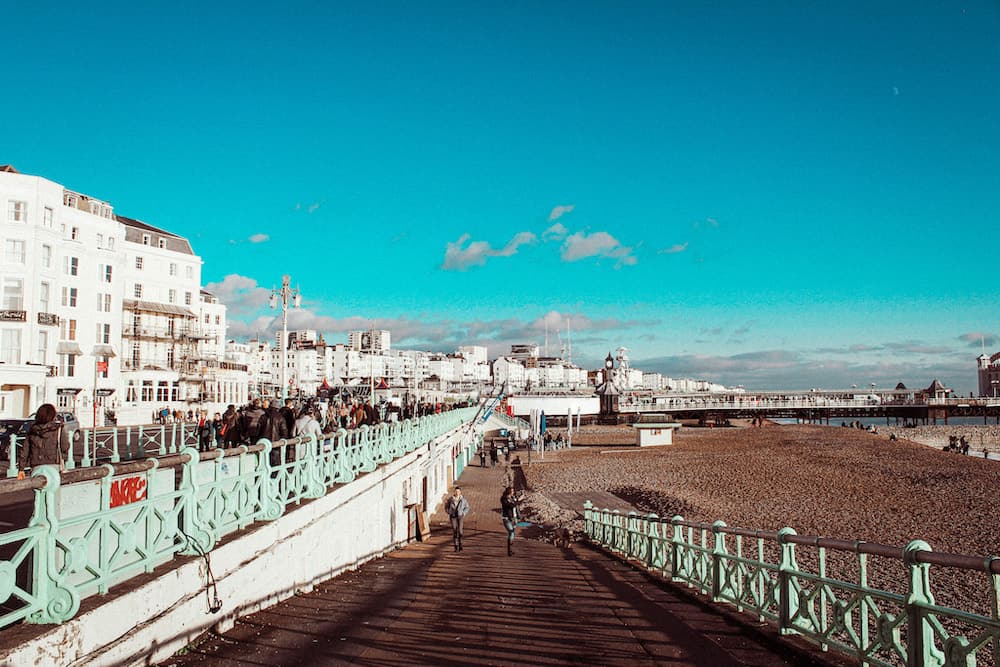 We also loved the walk along the seafront which we did one morning when we were heading to British Airways i360.  We enjoyed seeing the fishing boats and we even spotted the Brighton Fishing Museum.  If we hadn't of been against the clock I would have popped in for a quick look as it seems like the sort of place where you can get a real feel for local life.
At this end of the beach you also get a closer look at the West Pier which was sadly destroyed by fire back in 2003.  The skeleton that remains leaves quite the impression on the horizon and is well worth a photograph or two.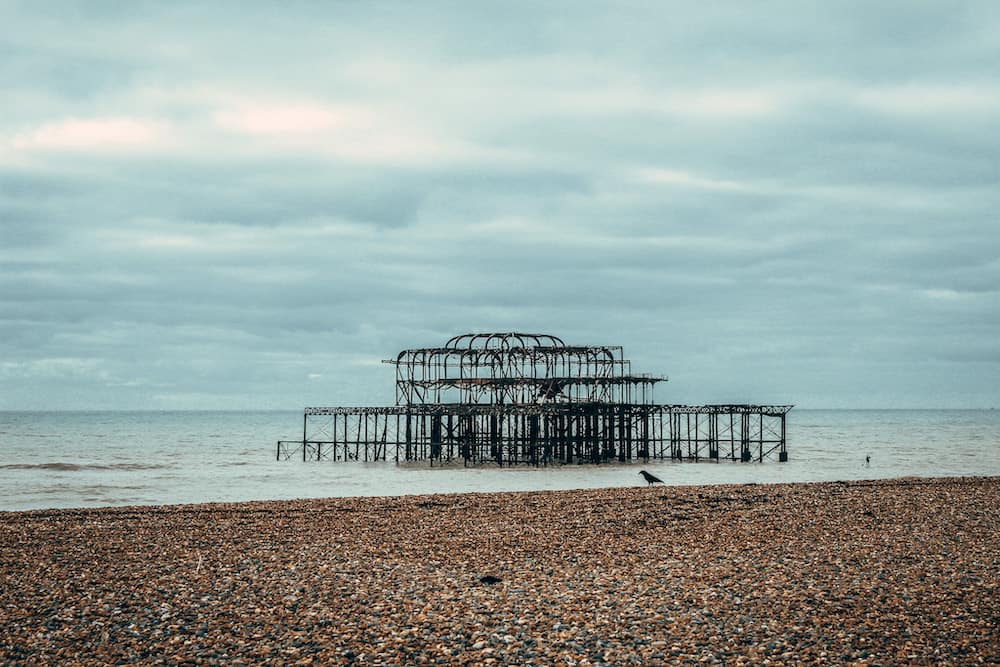 British Airways i360
This is one of Brighton's newest attractions and great for kids of all ages and grown ups too.  We had attempted to book tickets for the BA i360 on a clear day but unfortunately the good old British weather let us down this time.  We arrived 20 minutes before our 'flight' and went through security before heading to the waiting area.
At our scheduled time we went into the glass pod to begin our flight.  You get a full 360 degree view from the glass pod which is 10 times the size of a London Eye capsule and can hold 175 visitors.  We glided 450 feet in the air and honestly you don't feel a thing.  You just notice that you are floating above the city and the sea.  We were free to walk around and enjoy the experience during the entire flight.  The kids loved being on the edge of the pod and looking out to sea, but it was the city views that captured our imaginations most.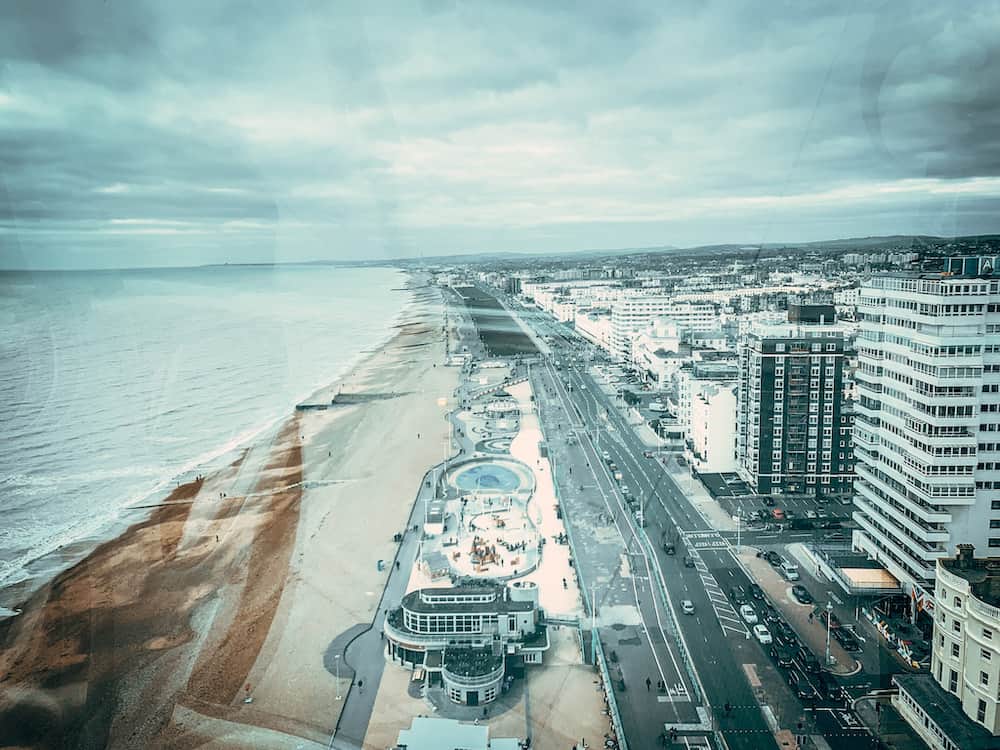 The decent back to the ground is as smooth as the journey up and the entire experience  probably lasts 30 – 40 minutes inside the pod.  Even though it's relatively short it's incredibly unique and on a clear day you can even see the Isle of Wight which would be amazing.
Upside Down House
Brighton also has an Upside Down House on the seafront which is a lot of fun both inside and out.  We were only able to enjoy the attraction from the outside as there was a bit a wait to get in, and with all the best will in the world the kids would have got restless. Saying that though, at £5 per person it looks like a lot of fun and we would definitely have done it if the queue was shorter or we had of had time to go back.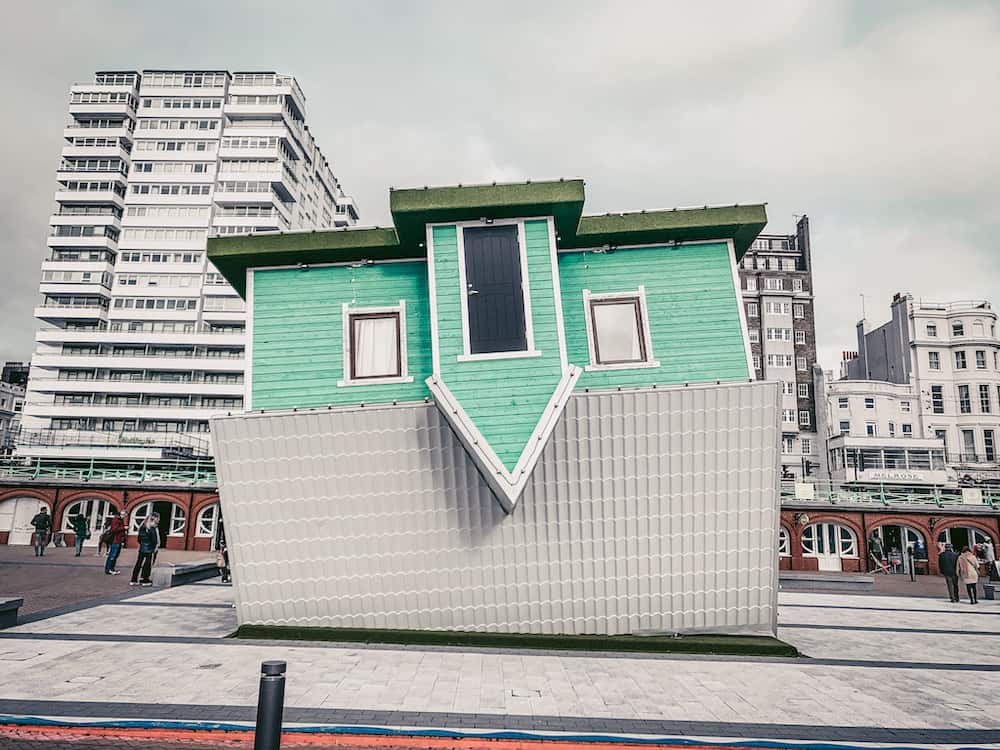 The Lanes, Brighton
The Lanes is a really fun place to explore because it's such an usual place.  It's easy to get lost in the narrow paths and there's lots of street art, quirky shops and restaurants if you are looking for a bite to eat.  It's also home to the Choccywoccydoodah flagship store and cafe for those who have a bit of a sweet tooth.  We have visited the Choccywoccydoodah cafe in London and can definitely recommend it.
Brighton Sea Life Centre
We visited Sealife Brighton during our short break and it was a huge it with the kids.  Being an indoor attraction it's perfect if the weather is cold, wet or both! Famous for being the world's oldest operating aquarium its a fantastic place to get closer to marine life and understand some of the issues the oceans are facing today.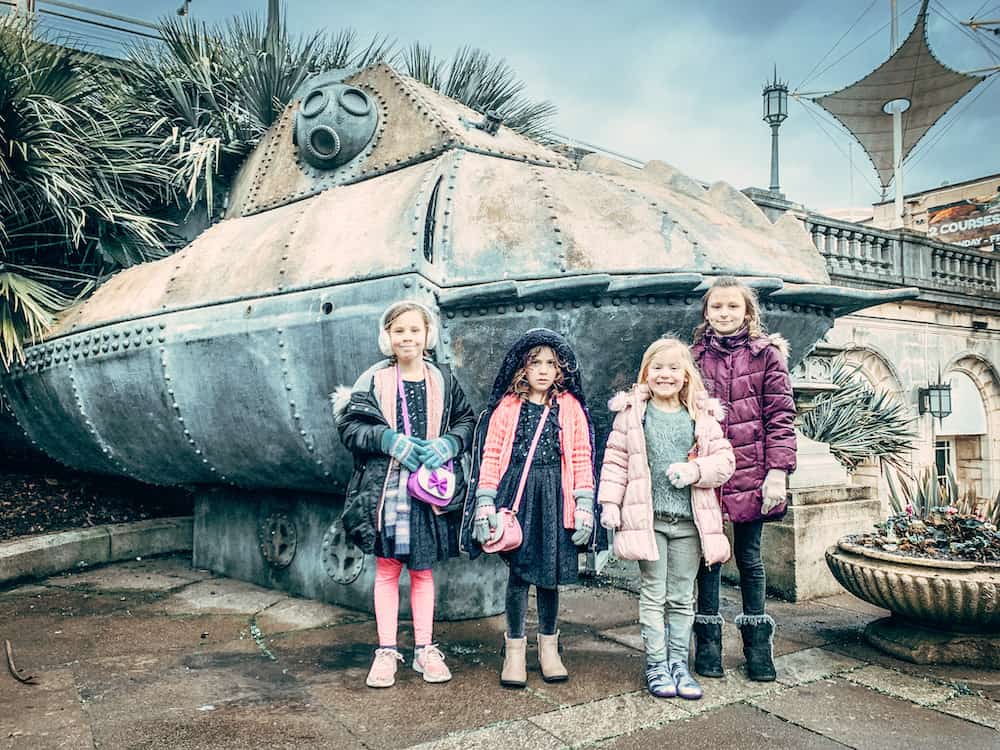 We loved being able to get so close to the starfish in particular and the jellyfish were particularly fascinating to see.  There is also an underwater tunnel which is a great way to see the fish at Brighton Sealife from a different angle.
The Royal Pavilion (aka Brighton Pavilion)
I have to confess that going to the Royal Pavilion was high on my list of things to do in Brighton but I wasn't so sure whether it was going to be a hit with the kids.  It turned out that we all enjoyed it because it's such an interesting and colourful place to visit. The Royal Pavilion is the only Royal Palace in the UK not to be owned by the Royal Family, but instead by Brighton & Hove City Council.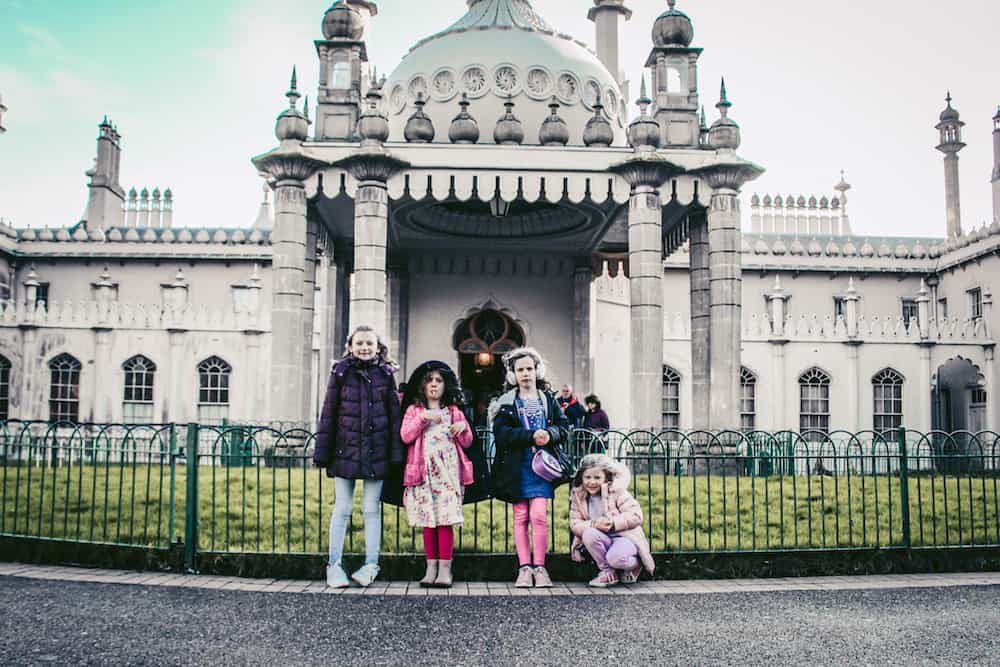 It was the grand seaside home of King George IV, and it is packed with asian and oriental flare which is beautiful to see.  It stayed in Royal possession until the reign of Queen Victoria who sold it to the local council for £50,000.  During its lifetime it's also been a hospital  and civic building.  Click here for a brief history of The Royal Pavilion and for information about opening times and tickets.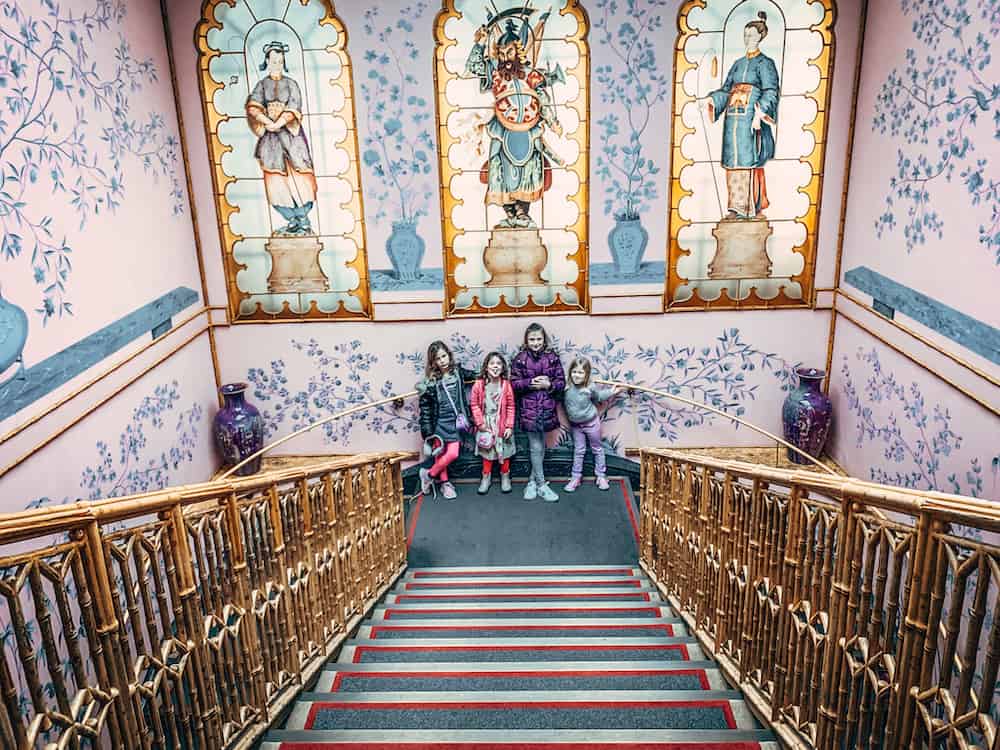 Brighton Zip
I'm putting Brighton Zip on the list because we had a direct view of this attraction from our hotel window and it seemed really popular.  Unfortunately I wasn't brave enough to take it on myself but clearly lots of people liked the idea of flying down Brighton Seafront on a zip wire.  This would be a great activity if you are visiting Brighton with teens, but I suspect Indie and Brook might not have made the age, height and weight restrictions for this Brighton attraction.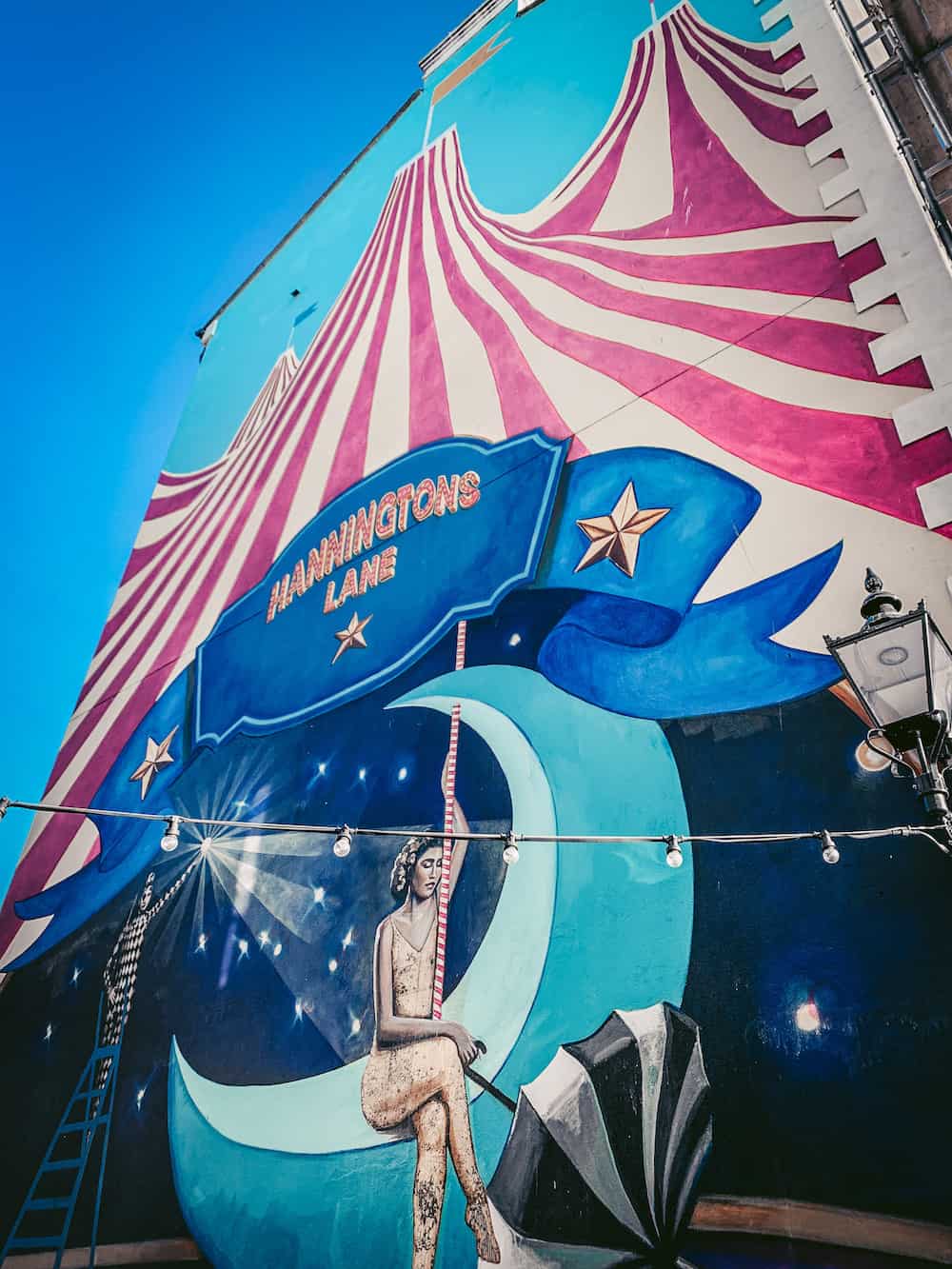 All these activities proved pretty popular during our short break in Brighton with kids.  It was a fun break and it was the first time I'd met up with other families on holiday for a long time.  The girls had a blast hanging out together and it was a great start to the year for all of us.
If we had more time we would also have loved to have visited Phileas Fogg's World of Adventures, Drusillas Park, Brighton Toy and Model Museum and the Brighton Museum & Art Gallery as these look perfect places to visit with kids too.
If you have any more ideas for things to do in Brighton with kids please do leave your suggestions in the comments below to help other families planning on visiting here.
We paid for this family trip to Brighton ourselves but this post does contain a couple of affiliate links. If you were to make a purchase through them I'd receive a few pennines at no extra cost to yourself.