Collaborative Post 
So you've decided to visit Tuscany in Italy when it's safe to travel again. That's an excellent choice of holiday destination!  This travel guide is packed with tips from what to see and do to where to find the best luxury villas in Tuscany.
This area of Italy has so much to offer, from lush green landscapes to stunning historical cities.  If you are planning a trip here you will undoubtedly want to immerse yourself in the Tuscany experience.  It won't be long before you are viewing world class art, indulging in fabulous local food and wine and exploring atmospheric hillside towns and villages.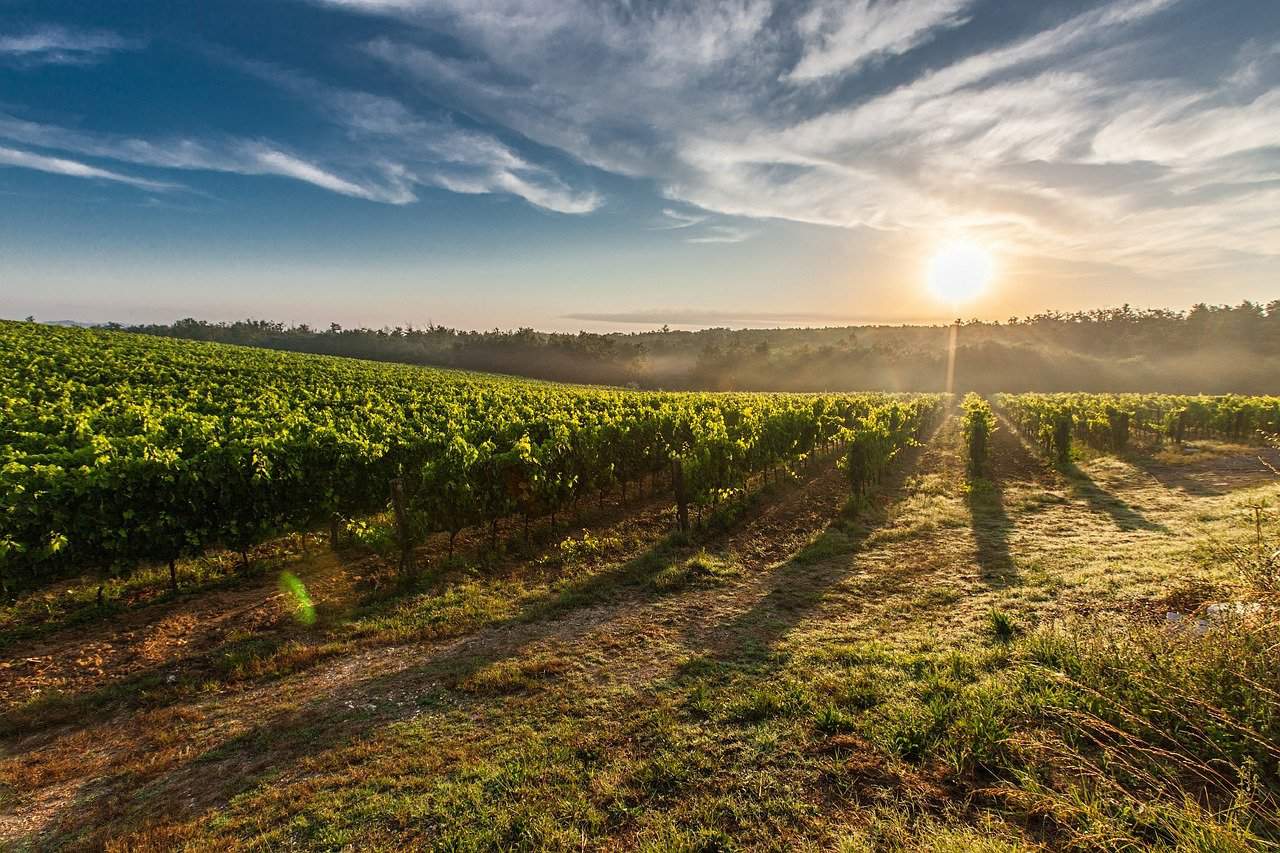 Which Airport?
One of the first questions to answer is which airport should you fly into if you want to explore Tuscany.  There are 2 airports in Tuscany, one in Florence and one in Pisa.  Both handle flights from major European cities.  If you are planning on using Florence as your base, this is the obvious choice of airport for your trip.
Pisa however handles more flights, so it can be the easier option if you are planning on staying elsewhere. If you are flying from North America, direct flights to Tuscany can be very expensive.  You might want to consider flying to another European destination and then taking a connecting flight to Florence or Pisa.
Where to Stay in Tuscany?
If you really want to get under the skin of this region, deciding where to stay is going to have a huge influence on what you can see and do in Tuscany.  If you are planning on staying in Tuscany for a week or more, and I strongly recommend you do, and you're going to be hiring a car, then begin your holiday accommodation search in the beautiful Tuscan countryside.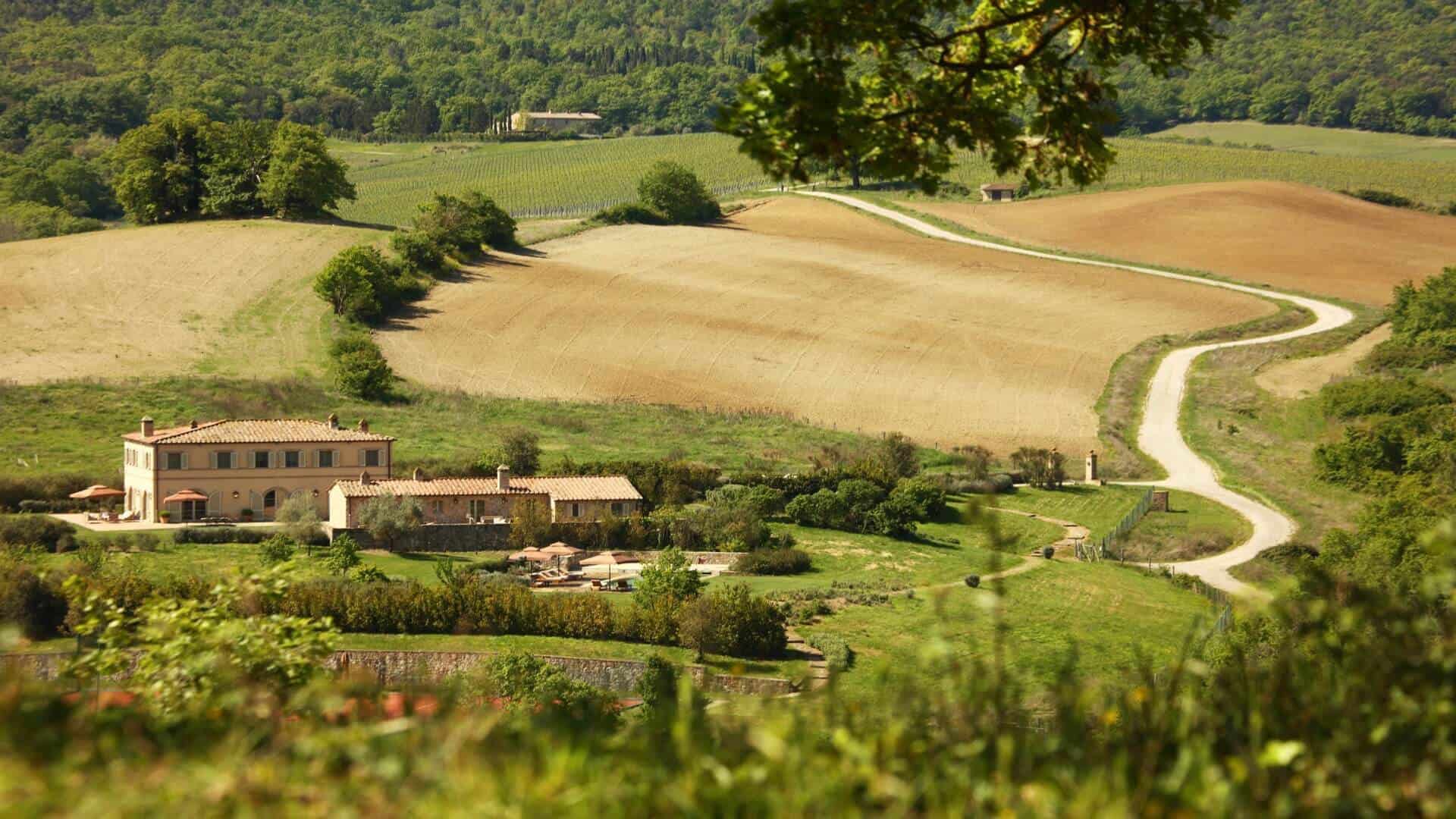 If you have never visited Tuscany before, basing yourself between Florence and Siena will give you perfect access to the main places to visit in the region.  Florence, Pisa, and Arezzo are all within an hour's drive.  You can also easily explore the wine region of Chianti with all the delights it has to offer.
Tuscany boasts a wide variety of traditional luxury accommodation surrounded by rolling hills, vineyards and olive groves. It's a great destination for a group trip or multigenerational holiday.  Whether you require a luxury private pool, unspoilt scenery or ensuite bathrooms for all guests, you are bound to find a holiday villa that meets your needs here.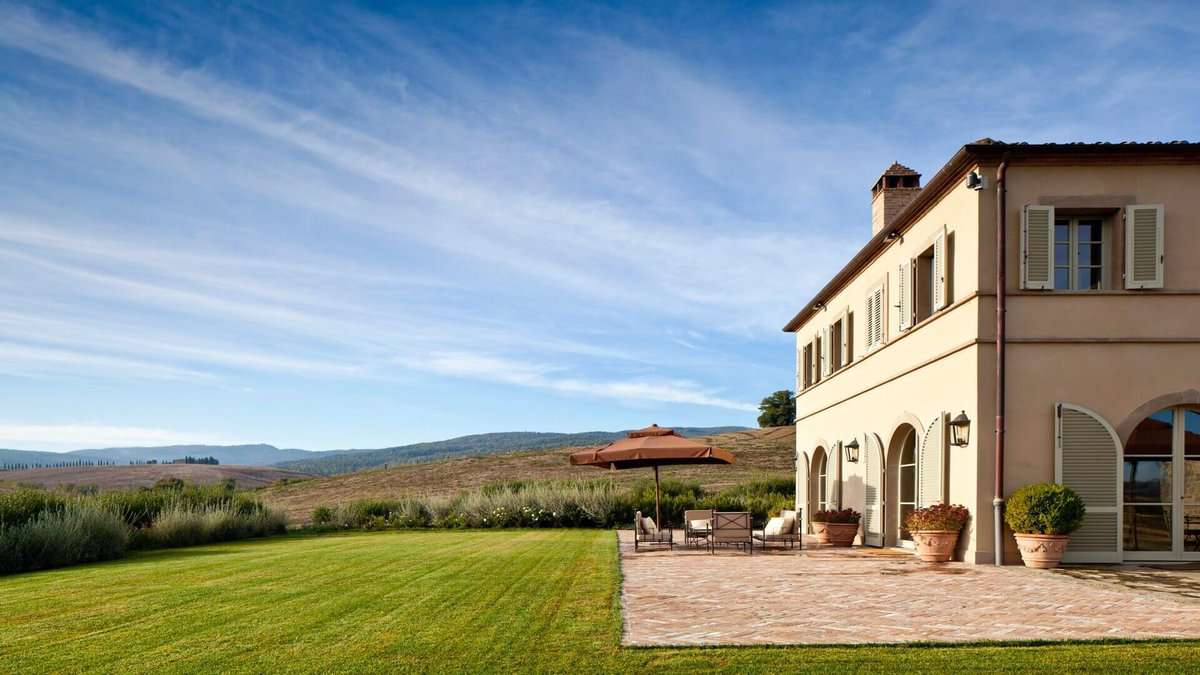 When you are planning where to stay in Tuscany, speak to all your travel companions so that you understand what they want to do in the region and if they have any special requirements for the holiday villa.  It is inevitable, if you are travelling as a group, that people will want to see and do different things.  They may have different expectations of the villa too.  Don't ruin your visit to Tuscany not taking into account someone needs a ground floor bedroom and wants to visit the local vineyards whilst another wants a twin room and to explore the main cities.
What to see and do in Tuscany?
You've decided how to get to Tuscany and found the perfect luxury villa for your trip! You are well on your way to an amazing holiday in Italy.  With a region that has so much to offer, how are you going to decide what things to do in Tuscany?  The first and most important tip to give anyone wanting to discover Tuscany is to adopt a slow travel approach.  This may mean seeing less, but the pay off is truly appreciating what what you see and do in Tuscany.
Florence
Florence is not only the capital of Tuscany but also considered the birth place of the Renaissance period.  With its breathtakingly beautiful architecture, famous museums, cathedrals and shopping it's incredibly popular with first time visitors to the region.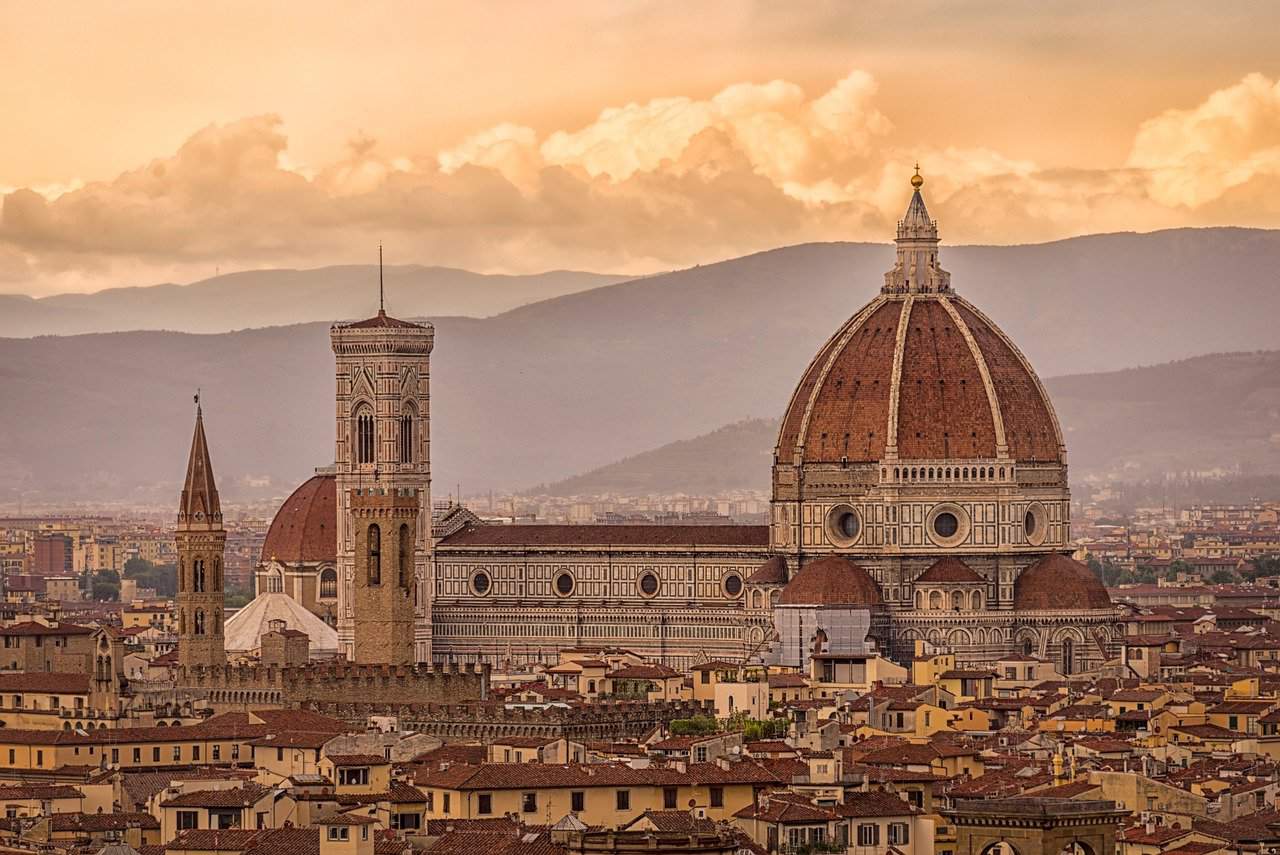 If you have not visited Florence before, do not let its popularity put you off.  It will still tick many of your boxes, including soaking up the incredible works of art, indulging in Italian style architecture and the many opportunities to enjoy the local wine and delicacies off the region.
If you plan to visit the Duomo or the Uffizi Gallery, or any of the famous sites, head to these attractions early to avoid the queues.  Also a word of warning about parking.  Do your research before you visit any of the cities in Tuscany, as parking can be a challenge.  Leaving your car outside the city and taking public transport can be a much less stressful option when visiting these areas.
Siena
During your itinerary, it's well worth making time to explore the quieter city of Siena.  This is a significant medieval city is steeped in history and bustling with local charm.  If you are keen to discover the local delicacies, there are plenty of opportunities to sample the local food and wine of the region.  Lunch, dinner or even both are to be savoured here with no shortage of traditional tavernas  to choose from.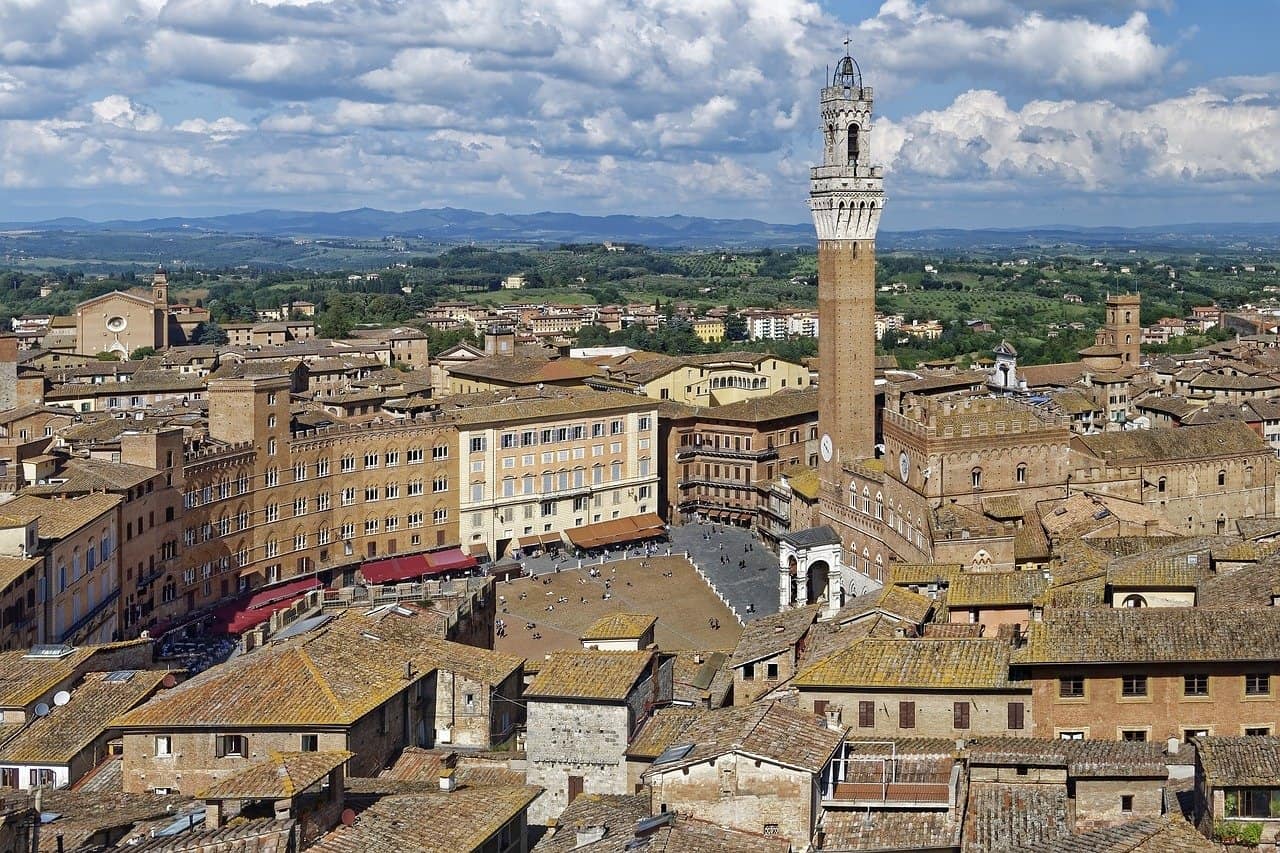 Pisa
Another excellent day trip in Tuscany is to visit the famous city of Pisa.  Head to the Piazza dei Miracoli (Square of Miracles) to enjoy this incredible sight from all angles.  You can also climb the famous tower, but book ahead and hit the queue early!  A visit to the Cathedral and Baptistery are also highly recommended attractions for enjoying the Pisa experience followed by a leisurely stroll along the Arno river.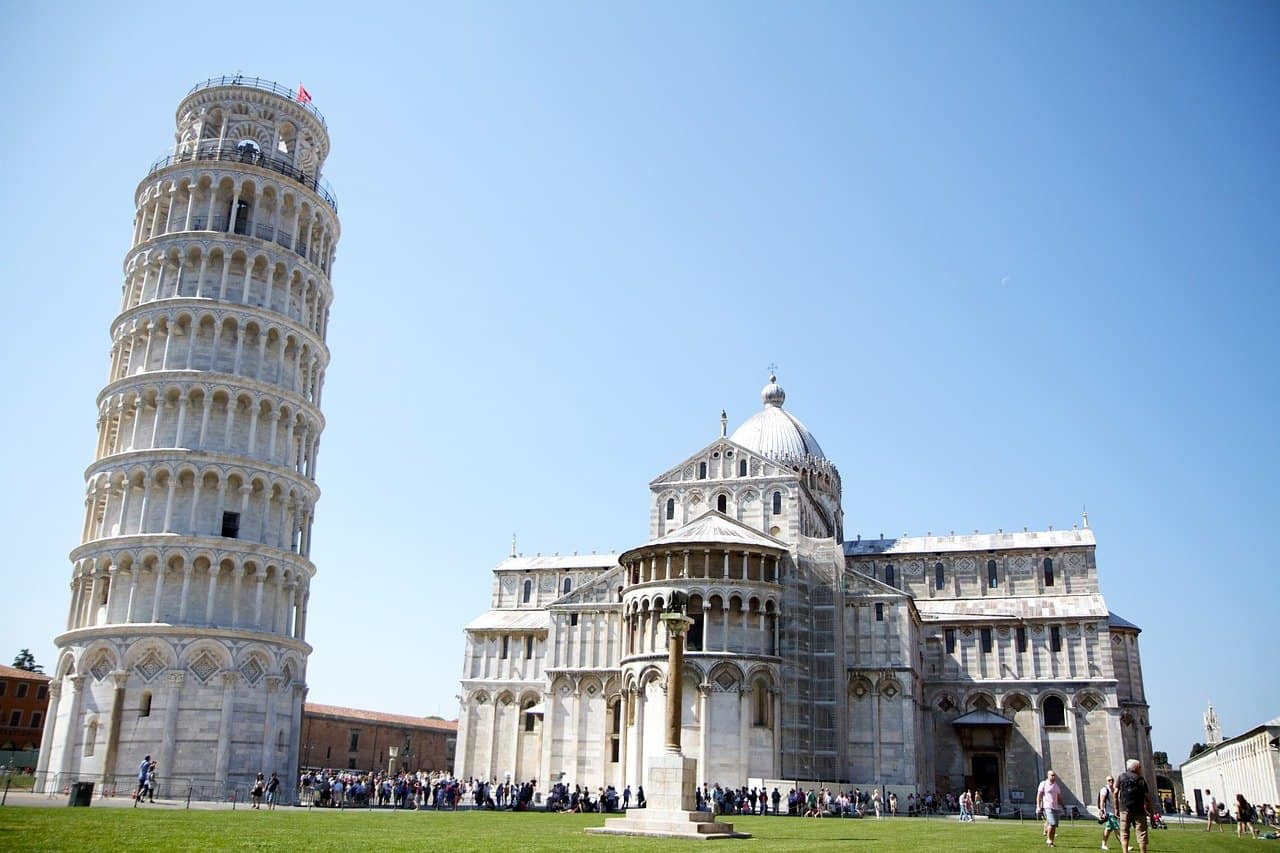 Discovering Local Towns and Villages
Tuscany has 100's of small towns and villages just waiting to be discovered.  For those wanting to get off the beaten path, follow the winding roads through the stunning countryside and you are promised to discover a real sense of the rural Tuscan life en route.
You may feel spoilt for choice, so I would recommend stopping at Fiesole, which can be found just 8km outside of Florence.  Not only is does Fiesole boast many sites of Roman historical significance but you can also enjoy incredible views of the city of Florence itself from its vantage points.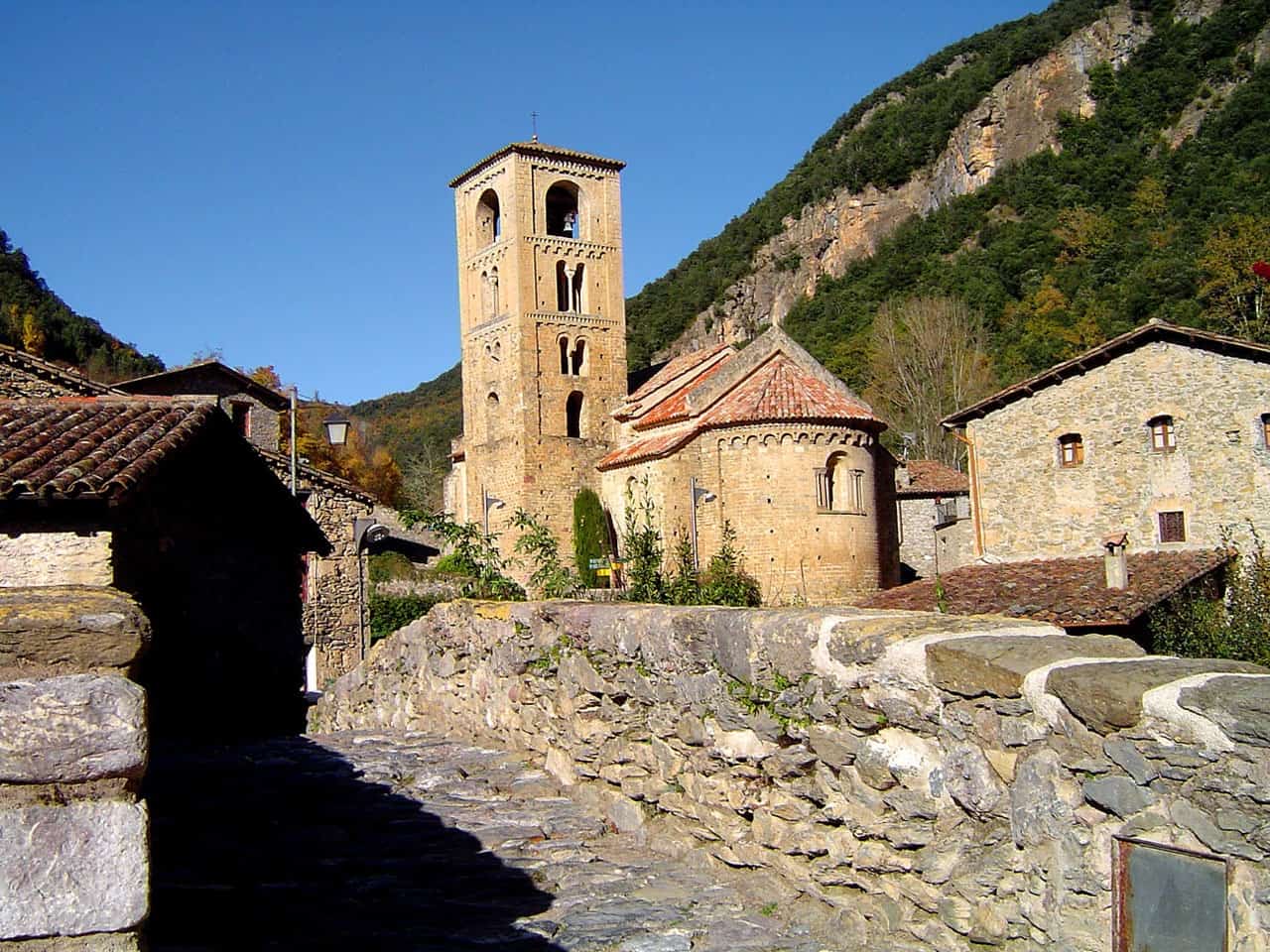 Montaione is well worth adding to your list of places to visit in Tuscany also. This 13th century town is surrounded by vineyards, olive trees and fortified walls all of which bring the true character of Tuscany to life.  Montaione is also famous for glass making, adding another string to it's already interesting bow when seen along side it's ancient walls and local landmarks.
Malmantile, 23km to the west of Florence, is also worth adding to your Tuscany road trip as it is without a doubt one of the best examples of a fortified medieval village in the region.
If you are based within the Tuscan countryside you will not have to look far to find more examples of unspoilt villages, local delicacies and vineyards to visit.  Experiencing this aspect of Tuscany is as important as visiting the famous cities if you truly want to appreciate what this Italian region has to offer.
Planning a trip to Italy? Pin this Tuscany travel guide for later!