Buying a tent can be a very overwhelming and trying process; especially if you're not too familiar with tents to start off with. When you first begin to look for a new tent for your family camping trip, you will find that there are several different types and that they come in several different sizes.
It can be easy to simply buy the first thing you see, but often that is a mistake and it's likely that you'll end up with one that does not truly work for your family. However, with enough research, you can be confident you chose the right tent for your family camping trip.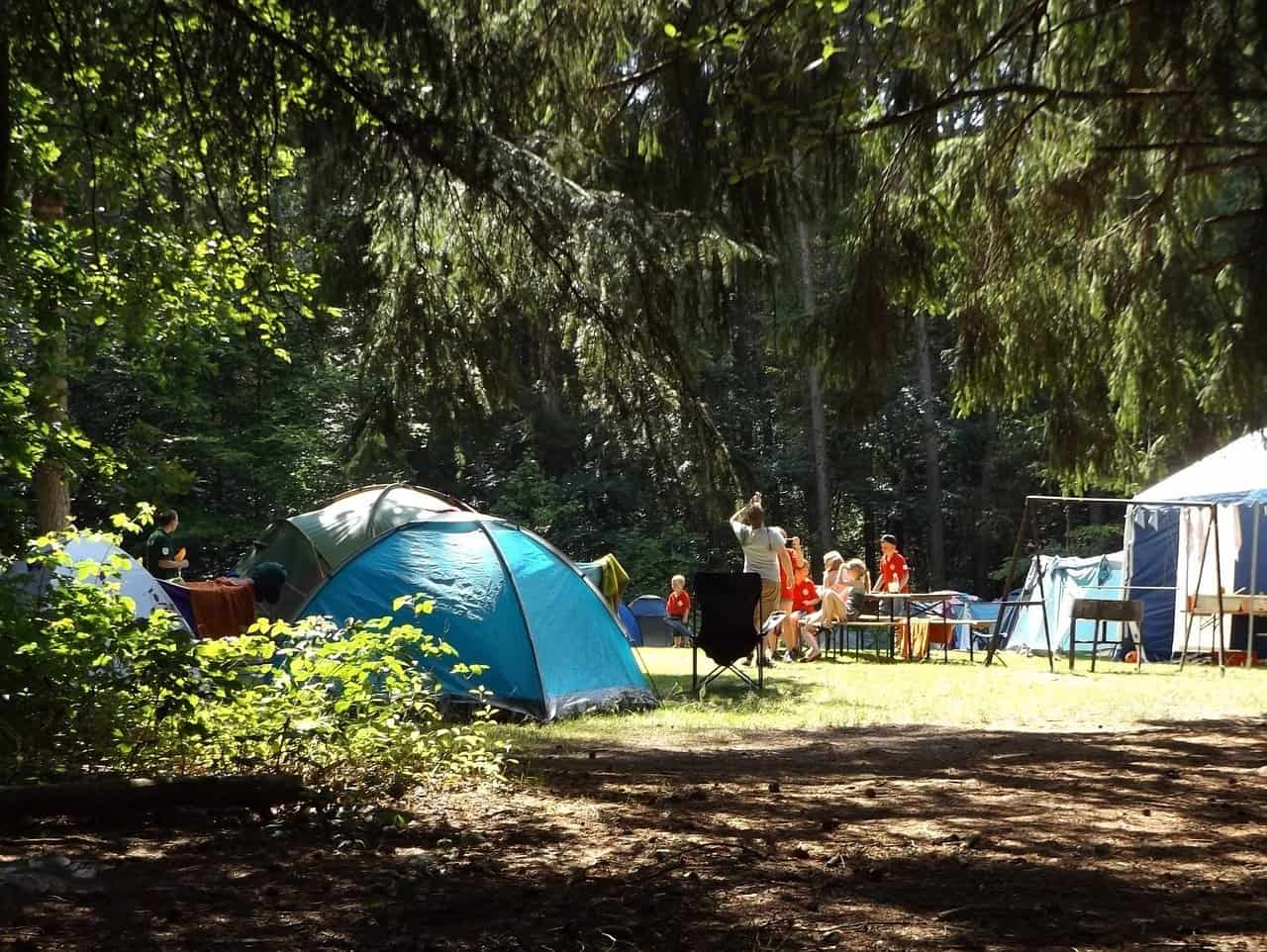 Not only do tents come in all sorts of shapes and sizes, but they will also come in all price ranges. While you certainly do not need to run out and get the most expensive tent you can find, you also will not want to hop on the cheapest. When choosing a tent, you should keep price in mind but it should not be a true deciding factor. After all, tents are not considered disposable items and should last your family for years. If you instantly opt for the cheapest tent on the market, you will most likely find that it will barely make it through one or two camping trips.
What Type of Tent Do You Need?
Tents come in several different styles and sizes and when first starting your tent research you should decide what type you will need. Will you be going backpacking alone? If so, a backpacking tent might be a good option. Will you be camping with six family members? In this case, a cabin tent may be a good choice.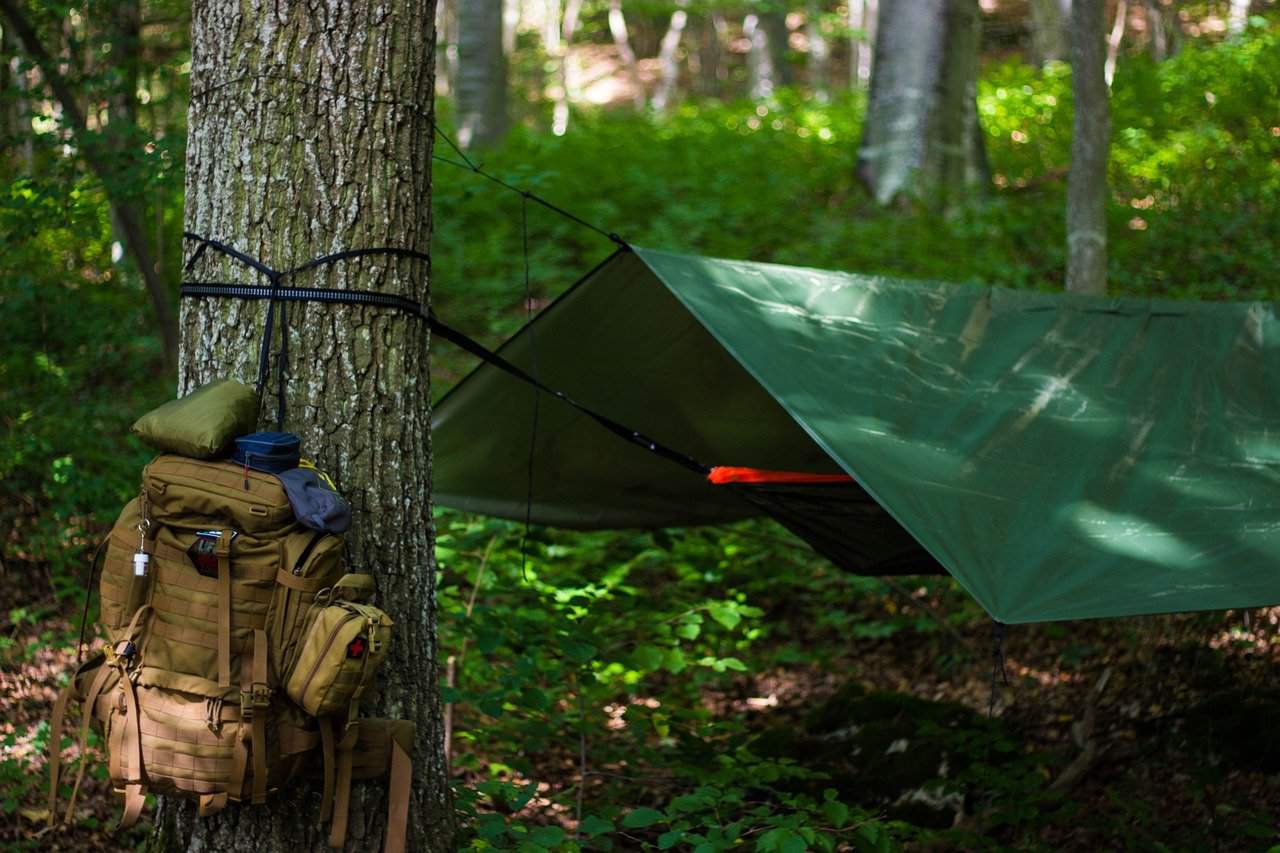 Size Matters 
If you have never bought a tent before, you should know that tent manufacturer sizing is often measured by the number of people that can sleep in it. It does not include things such as your sleeping bag and other gear you may want to put in the tent. In other words, if a tent says it will sleep four, it will truly only fit two comfortably with gear. Without gear it will comfortably fit two adults and one small child. For a family, a cabin tent is often the better option simply because it provides the most room. 
Weather Matters 
Where you will be camping and the type of weather in the area should also be a factor in your tent choice. Unlike sleeping bags which are rated for specific temperature ranges, tents are more often rated by season. Occasionally you will find one rated for specific things such as water, but it is best to choose by the seasons you will be camping in. Alternatively, you could opt for a four season tent that is rated for high winds, water and colder weather.
Ease of Assembly 
Some tents are far more complicated to assemble than they need to be and while you may not think it will matter much to you, it will. The last thing you're going to want is to be at your campsite and have a tent that is complicated to put up or even worse, that you don't know how to put up.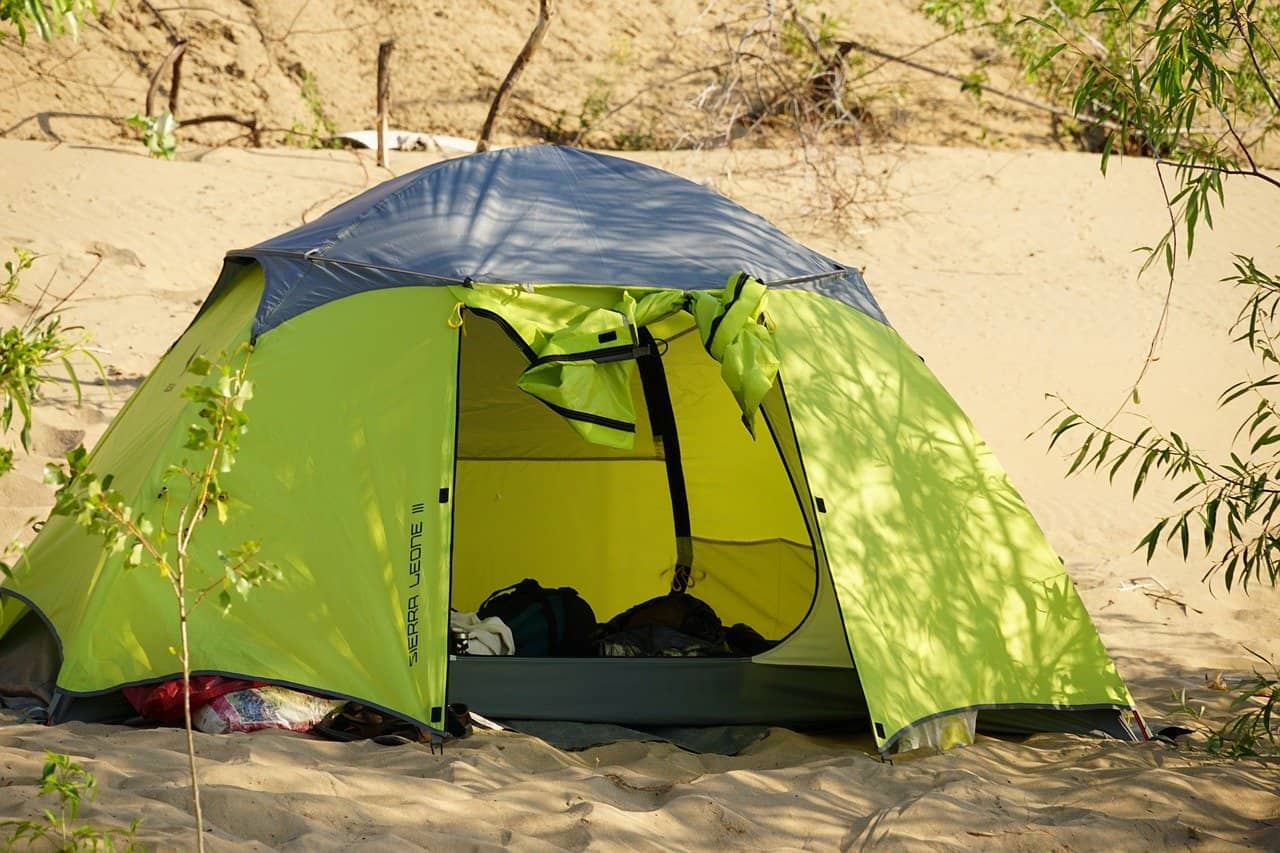 Quality Matters 
Like anything in life, different companies have different levels of quality in the items they produce and this difference in quality is incredibly important when you're buying a tent. Before you make your final purchase, you will want to check that it is made with the quality you need. Since it will be your shelter while you're in the woods, treat it with the same quality inspection requirements that you would treat a new house. If not, you may just find yourself in the woods with a rip or tear you weren't expecting. 
Waterproofing 
Tent campers are usually aware that you should always redo the waterproofing spray on a tent before you purchase it, but for most, having the first coat done for you is never a bad idea. However, some tent campers do prefer to have no coating on their new tent so they are able to do it themselves. As you do the research for your new tent purchase, you'll need to decide which one you want before you purchase. 
Reviews Matter 
The internet is a wonderful wealth of information sometimes and can always help with new purchases; especially those you are not familiar with. Once you think you have decided on a tent, take to the internet to look for reviews before you actually make the leap. Youtube and blogs are all great places to find those reviews as they tend to be a bit more honest and reliable than store website reviews. 
Buying a new tent may seem complicated but it really does not need to be. If you're willing to do the research involved, you will almost always end up with a tent that will last you and your family for years of family camping fun.