Why Take Road Trips in the UK
With so much history, culture and incredible scenery the UK is the perfect place for road trips. Being a relatively small country as well, you can cover a lot of ground in a relatively short amount of time with these top UK road trips.
*Contains affiliate links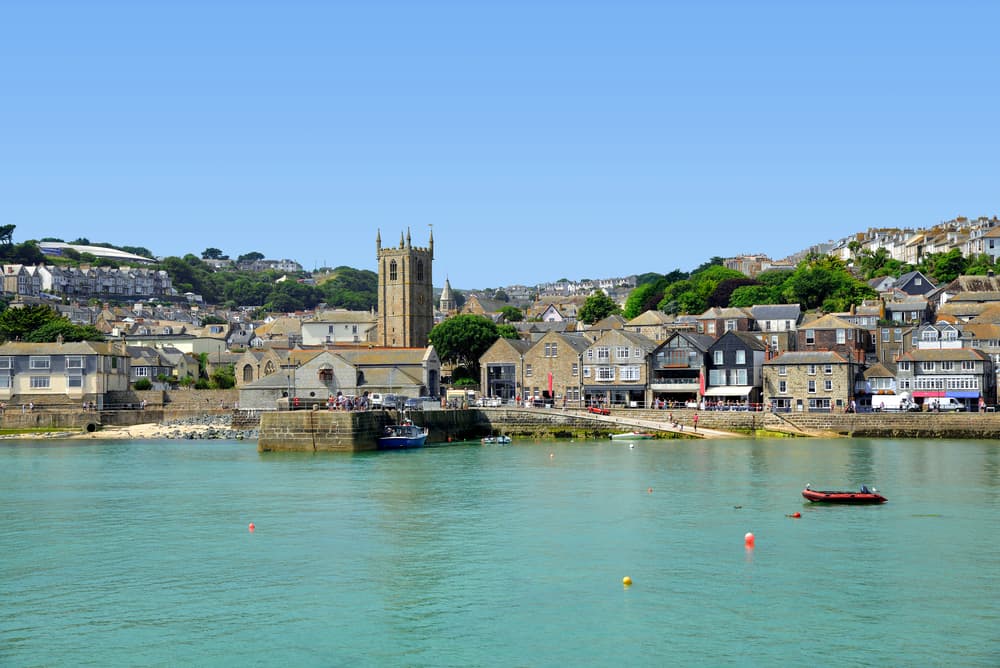 Even if you only have a few days holiday to spare, there's plenty of UK road trip ideas that will give you plenty to explore during a short weekend break. Exploring the idyllic Cotswolds villages is an ideal getaway for people looking for a quick road trip. If you want to take your time soaking up the UK scenery, exploring then the Atlantic Highway is one of the best UK road trips to enjoy over a couple of weeks or even longer.
If you haven't taken a road trip in the UK before, we highly recommend packing for every season as the UK weather can be a little unpredictable. Also, when hiring a car, don't forget to arrange with the DVLA to get your check code as well as proof of ID and other driving documentation.
UK ROAD TRIP ESSENTIALS

Essentail Travel Guide Lonely Planet Great Britain

Accommodation: Booking.com

Safety: Road Side Emergancy Kit

Accessories: Car Seat Organiser


When is a Good Time to Take Road Trips in the UK?
Choosing the best time to go on a UK road trip doesn't have one simple answer unfortunately. The biggest challenge in the UK is the weather. UK weather isn't as predictable as other countries, and rain, unfortunately, is a common event, even in the summer.
That being said, the weather can be vastly different in Cornwall than it is in the Lake District for example so it's worth doing your research before making your road trip plans.
The other issue in the UK is that our roads can be small and windy, especially in the countryside. This can make for a lot of traffic and delays especially in the popular months. If you want to take a Cornwall road trip for example, avoid July and August because many holiday makers go to Cornwall in the summer holidays. Being in the south west, Cornwall can benefit from good weather at other times of year. The spring or autumn is a better time to enjoy a road trip here because there is less traffic and tourists.
In the summer months, a road trip is definitely still a feasible option for a UK holiday. With the weather being kinder to the mid and north of the UK at this time of year it's a perfect time to look at exploring places like Wales, the Lake District, Scotland and more.
England Road Trips
Atlantic Highway
The Atlantic Highway offers the very best of Somerset, Devon and Cornwall. With lots of places to stop along the way, you can explore as little or as much as you like on this England road trip. Start your journey at Exmoor National Park and enjoy the beautiful varied landscape including woodland, moorland, rivers and coast line.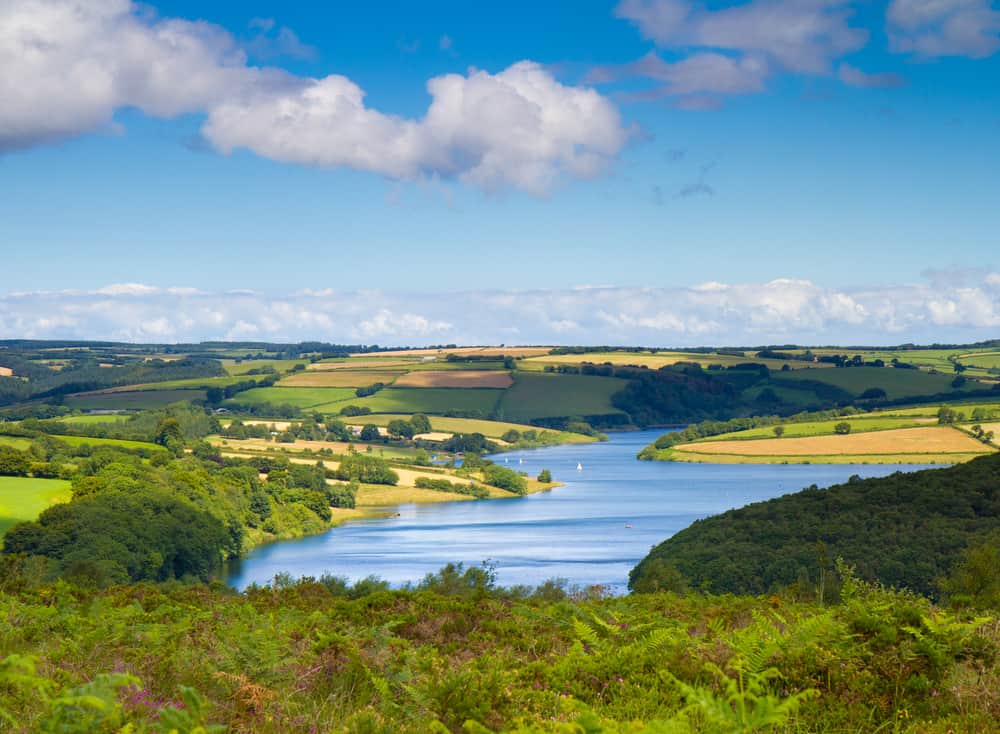 Carry on along the A39 and discover why the south west of England is such a popular destination with tourists. Explore the private village of Clovelly, visit the popular seaside town of Bude and its historic sea pool as well as it's popular beaches. We'd highly recommend a visit to Boscastle, Tintagel including the historic Tintagel Castle and Port Isaac. Be sure to enjoy a local Cornish pasty and cream tea along the way.
If time is on your side, continue your journey through to Padstow and the popular surfing town of Newquay. Many enjoy to travel further down the coast to St Ives to visit the popular Tate gallery and finishing at the iconic Land's End for an epic end to your trip.
When to go: Avoid July and August
How long for: 10 days or more
Check the latest prices for accommodation in Cornwall at Booking.com
Norfolk
Norfolk should definitely be on your list of UK road trip ideas as it offers the very best of both worlds. You can enjoy the historic cities of King's Lynn and Norwich. Royal fans may want to add a visit to the Sandringham Estate to their itinerary too.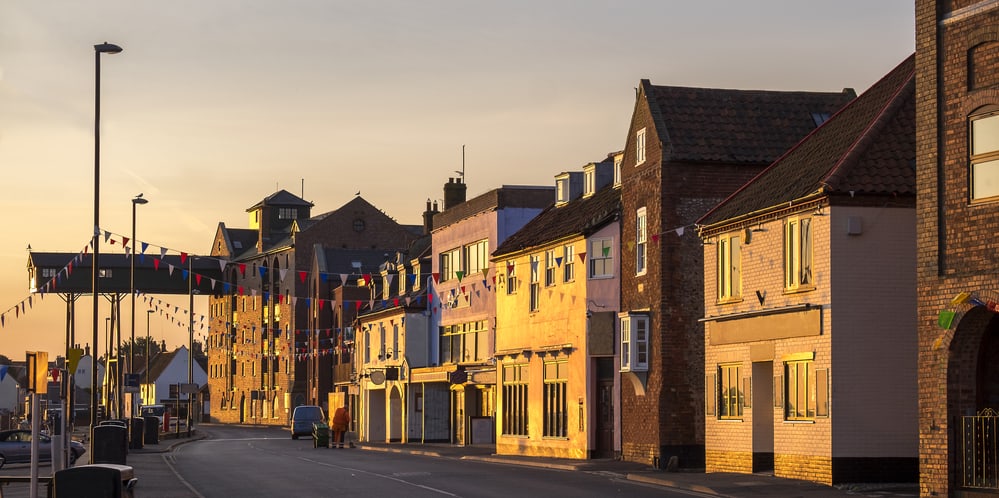 The Norfolk coastline also offers wonderful areas of natural beauty and idyllic seaside towns brimming with crab shops and colourful beach huts. Our top choices of Norfolk's seaside towns are Hunstanton, the charming Wells-next-the-sea, Blakeney and Sheringham.
As well as exploring wonderful beaches and seaside towns, a road trip to Norfolk should also include a visit to the Norfolk Broads where you could even take to the water for an extended holiday.
When to go: The summer is perfect for this UK road trip
How long for: Easily enjoyed over a long weekend or more.
Plan where to stay in Norfolk here.
The Cotswolds
If English charm is what you are after then exploring the Cotswolds has to be one of the best road trips in the UK you can do. The entire area is an area of outstanding natural beauty, so the drive will be equally as satisfying as visiting the stunning villages of Castle Combe, Broadway and everything in between.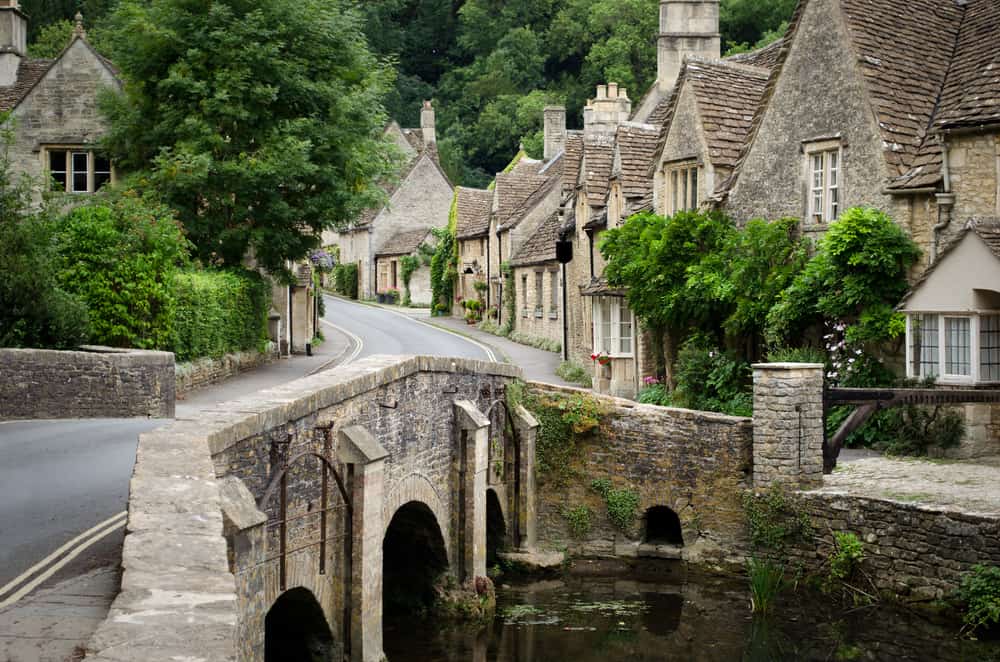 If you recently enjoyed Clarkson's Farm on Amazon Prime, you may want to add Chadlington and Chipping Norton to your road trip itinerary. If you haven't seen it, I highly recommend giving it a watch, if only to see Jeremy Clarkson kicked in the groin by a disgruntled sheep he's trying to sheer.
You can visit the Diddly Squat Farm Shop during this England road trip, and you might even bump into Kaleb. If you know, you know!
When to go: Perfect for spring or autumn when there are less tourists
How long to go for: Ideal for a long weekend
Get the best prices for places to stay in the Cotswolds here
Yorkshire
The North Yorkshire Moors is the perfect place to surround yourself with nature. It's brimming with walking routes, incredible wild flowers and traditional Yorkshire villages. Check out the different places you can stay here.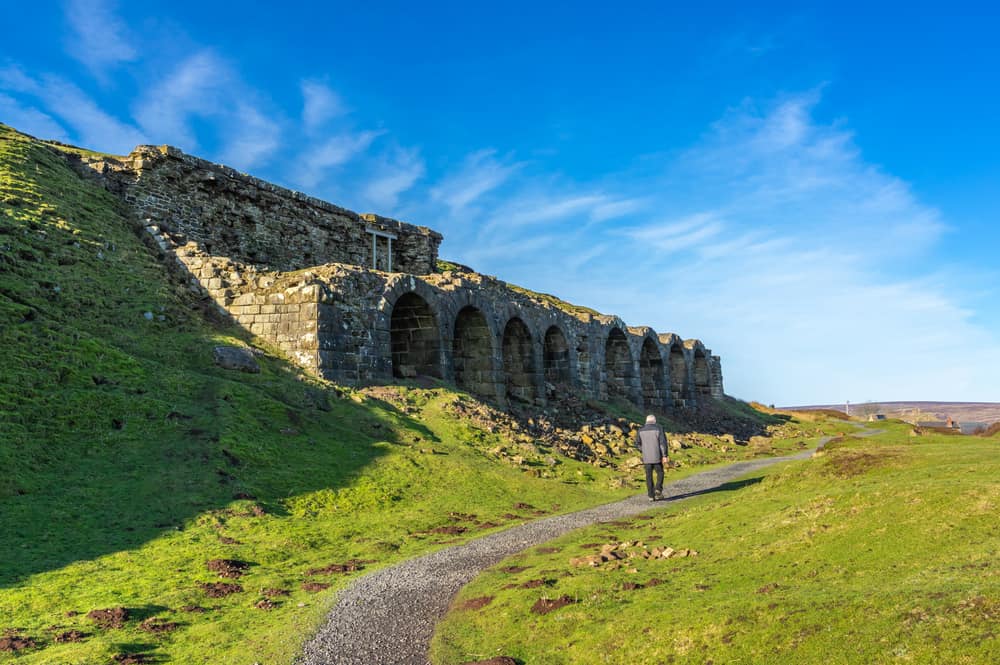 You can zig zag through the moorland, soaking up the largest expanse of heather to be found in England. Head towards Whitby to add an adventure along the Yorkshire coast to your travels, with stops at Robin Hood's Bay and Scarborough, then head inland to the market town of Malton before heading to the famous city of York and its well persevered medieval walls.
When to go: The most dramatic time of year to visit the moors is autumn
How long to go for: Best enjoyed over a 4 or 5 day trip
Check out the top hotels in York for your trip.
Lake District
In the north east, one of the best road trips in England is undoubtedly done while exploring the Lake District National Park. With the extraordinary lakes and breathtaking landscapes dating back to the Ice Age, immersing yourself in the area's natural beauty is bound to recharge the batteries.
Windermere is the perfect location to begin and end your circular road trip, followed by a visit to the picturesque village of Ambleside, not forgetting a stop at Grasmere for some delicious local gingerbread. Book your accommodation at these famous stops now.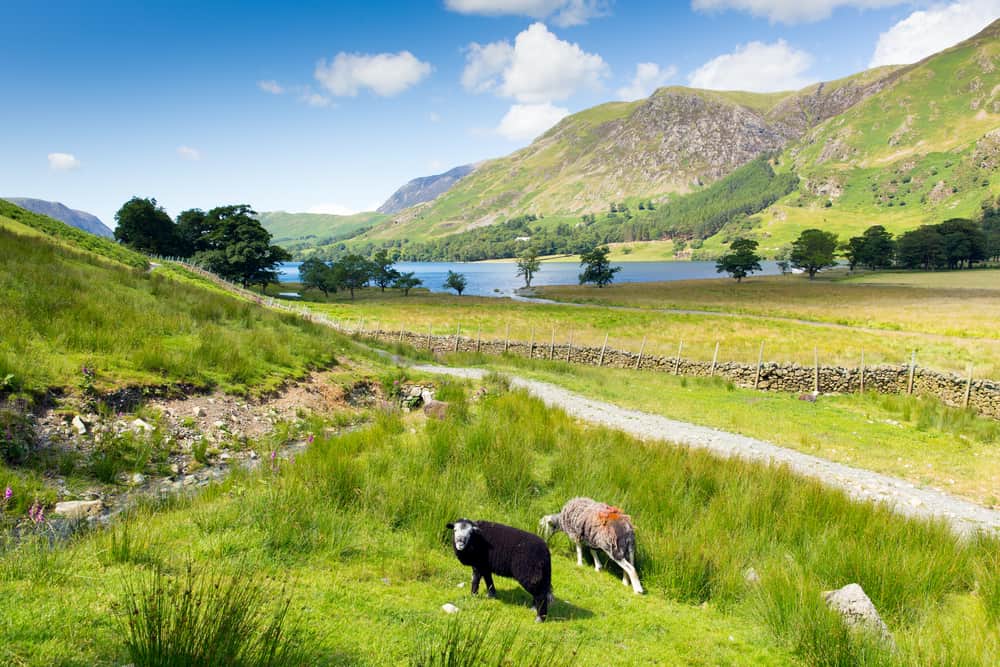 Take a visit to Ravenglass is the Lake District National Park's only seaside town, before driving onto Buttermere and Bassenthwaite Lake in the north of the park, enjoying the breathtaking views across unspoilt countryside as you go. You can end your trip in Windermere or head further south to the vibrant market town of Kendal for a slice of their famous mint cake.
When to go: A beautiful place to explore in any season
How long to go for: A short break or longer
The Peak District
Have you thought about planning a road trip to the Peak District in Derbyshire? Not only is it one of the most picturesque places to visit in England but it promises for a very exciting and breathtaking drive too. We'd highly recommend joining Snake Pass (A57) at Glossop. Brace yourself for sharp bends and rolling hills through the Pennines before reaching the famous Ladybower Reservoir where you can enjoy immerse yourself in the surrounding woodlands and waterside views.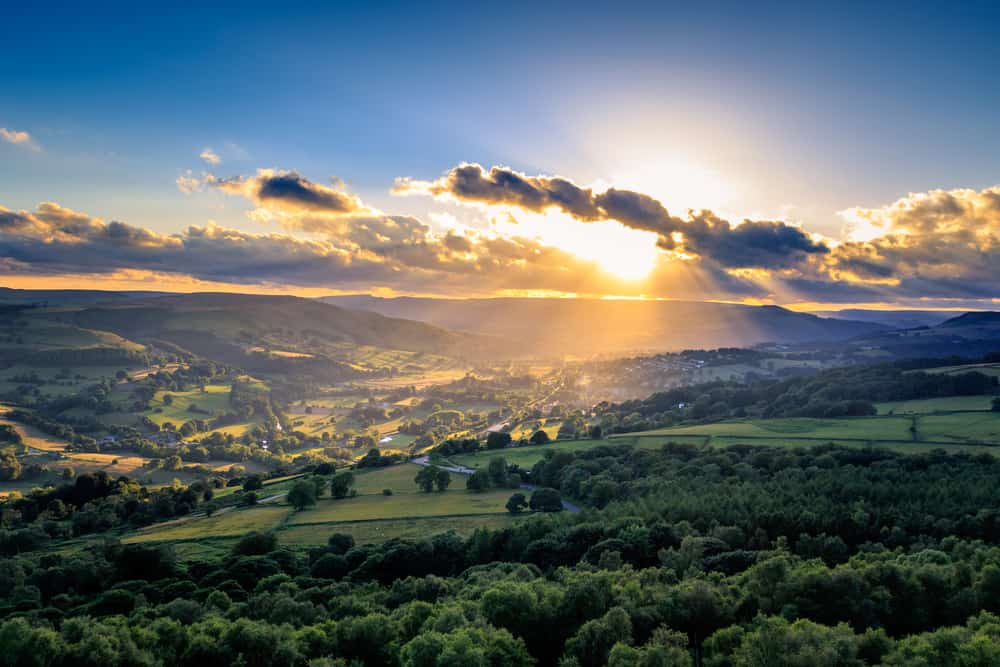 Take another scenic drive through the High Peaks and stop in the idyllic villages of Castleton and Chapel-en-le-Frith, before heading along Cat & Fiddle road to enjoy lunch at the pub of the same name. Once you've refuelled, head back west towards Monsall Head for incredible views and Bakewell, where I'm sure you will enjoy a tasty tart or two as well as pursuing the independent shops and local markets.
Your Peak District Road trip wouldn't be complete without heading south to spend time in Tissington and Dovedale. If you are looking for a flat route for cycling or walking in the Peak District, then the 13 mile Tissington Trail is ideal for you. Then slow things down by heading to Dovedale and seeking out the famous stepping stones across the River Dove and the impressive limestone ravines.
When to go: Spring and early summer to avoid the crowds
How long to go for: Great for a weekend break. Check accommodation prices here.
Scotland Road Trip
North Coast 500 Scotland
If unspoilt scenery and dramatic landscapes are your thing, then the famous North Coast 500 (NC500) has to be one of your top picks for next road trip in the UK. The traditional driving route offers plenty of opportunity for sightseeing and adventure, but if time allows, we'd recommend some extra stops along the way to fully appreciate the beauty that Scotland has to offer.
The NC500 traditionally begins in the vibrant city of Inverness before heading south west in search of the famous Loch Ness monster. Whether you catch a chance sighting or not, you are bound to love this extraordinary expanse of water and its incredible natural surroundings. It's the perfect spot for water activities and hiking. Even though it's not strictly apart of the North Coast 500 route, it's worth breaking with tradition and taking the land bridge to the Isle of Skye to soak up its rugged landscapes and magnificent wildlife.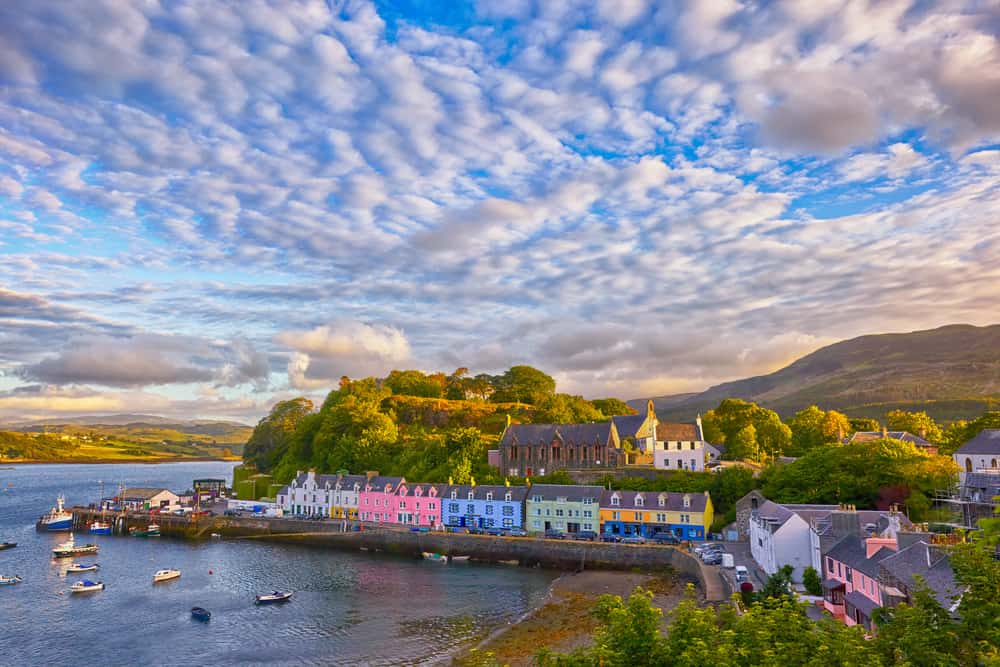 Then take a drive across the north coast of Scotland through the scenic villages, we highly recommend a stop at the stunning harbour village of Ullapool, before reaching the most northernly point of mainland UK, John o' Groats. Time this stop just right, and you are blessed with puffins, seals and you may even catch a sight of the Northern Lights.
If you want to continue your Scottish adventure beyond the NC500, catch the ferry to the Orkney Islands, and enjoy even more stunning beaches, bays and even more of Scotland's incredible wildlife. If you can tear yourself away from these beautiful islands, you will finish you trip driving down the north east coast to return to Inverness. If you are planning to do the NC500, we recommend booking your accommodation in advance, as options can be limited on some parts of the trip.
When to go: The changing seasons provide the most dramatic experience
How long to go for: We'd recommend at least a week for this epic adventure
Wales Road Trip
South Wales Road Trip
It's difficult to pick out just one route for Wales, as it's blessed with so many wonderful beaches and places of natural beauty to explore. If we had to recommend just one route, then you will not be disappointed with a road trip of south wales. We had a wonderful time here exploring the Swansea Bay area a few years ago.
Begin your road trip in the exciting city of Swansea where you can visit the brilliant water park, explore the marina and enjoy the many interesting museums the city has to offer. Continue along Swansea Bay and visit The Mumbles, and explore its vast array of independent shops and eateries. Your road trip in Wales would not be complete without a tour around the Gower Peninsula. Blessed with incredible views and beaches, we'd highly recommend stopping at Three Cliffs Bay and Oxwich Bay Beach.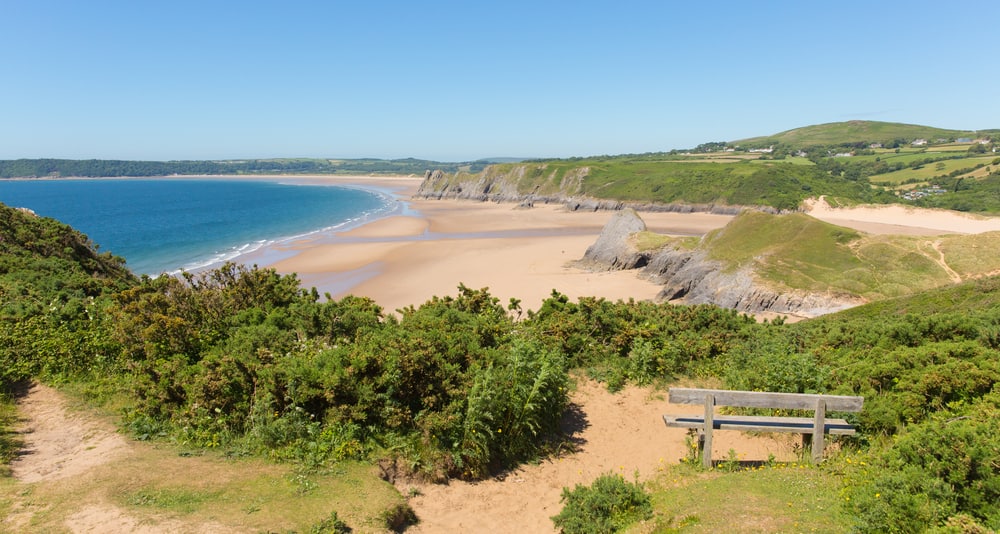 You could finish this UK road trip with a visit to the impressive Brecon Beacon National Park. With everything from open green spaces, incredible mountain views and of course plenty of castles, it really will end your road trip on a high. You will definitely need a good nights sleep after the many beautiful walks there are on offer, so find the best place to stay here.
When to go: South Wales is a great destination for a summer road trip.
How long to go for: 5 days would work, but we think you will want to stay longer.
Northern Ireland Road Trip
Causeway Coastal Route
Not only is the Causeway Coastal Route packed with things to do and see, but it's also a big hit with Game of Thrones fans for its filming locations along the route. You can begin at either end of the route, so you may want to kick off in the capital Belfast with a visit to the Titanic experience, or commence in Derry, Ireland's last remaining walled city.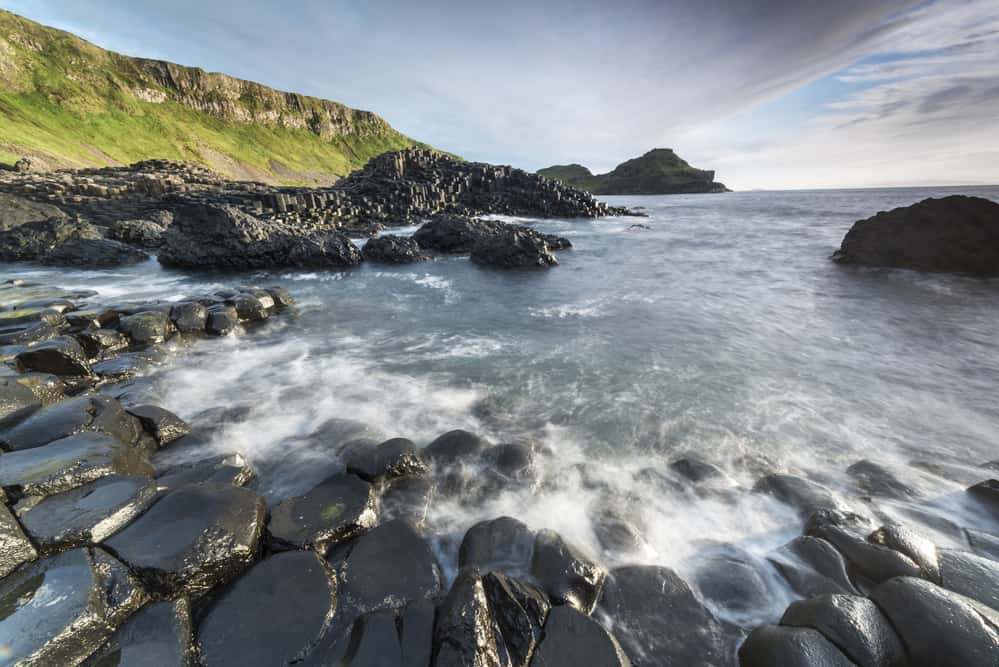 The Causeway Coastal Route takes you to all the best spots along the coast of Northern Ireland, including Carrickfergus Castle and Carnfunnock Country Park. You will also get to discover the many local legends that have shaped the area, including the haunted hotel in Ballygally and of course the Giant's Causeway, which is believed to have been created by a an Irish Giant to allow hime to take on the Scottish Giant from across the water.
Expect to discover ancient caves, rugged coastline, historic Irish castles and much more along the coast of Northern Ireland on this 200 mile road trip. Check out our map and find the best accommodation for your trip.
When to go: Summer will show the Causeway Coastal Route off at its best
How long to go for: You will want to allow at least a week for this one!
How to pick the best UK Road Trip?
We hope we have given you plenty of inspiration with these UK road trip ideas. It's going to be difficult which to choose for your next adventure, but we know whichever one you pick, you are going to have an incredible time. The UK has so much to offer from its rich history, incredible landscapes and impressive landmarks, it really has something for everyone. Once you've picked the route and planned the accommodation all that is left to do is sit back and get excited for your road trip! It couldn't be an easier holiday to arrange.